Tai Tong Hong Kong is known for its red leaves between late November and December. Located in the Tai Lam Country Park in Yuen Long, it is home to Sweet Gum Woods that's full of, yes, Sweet Gum trees, that turn various hues of orange and red in fall. Sweet Gum is a deciduous tree, not to be confused with maple leaves. 
Summary of Sweet Gum Woods Tai Tong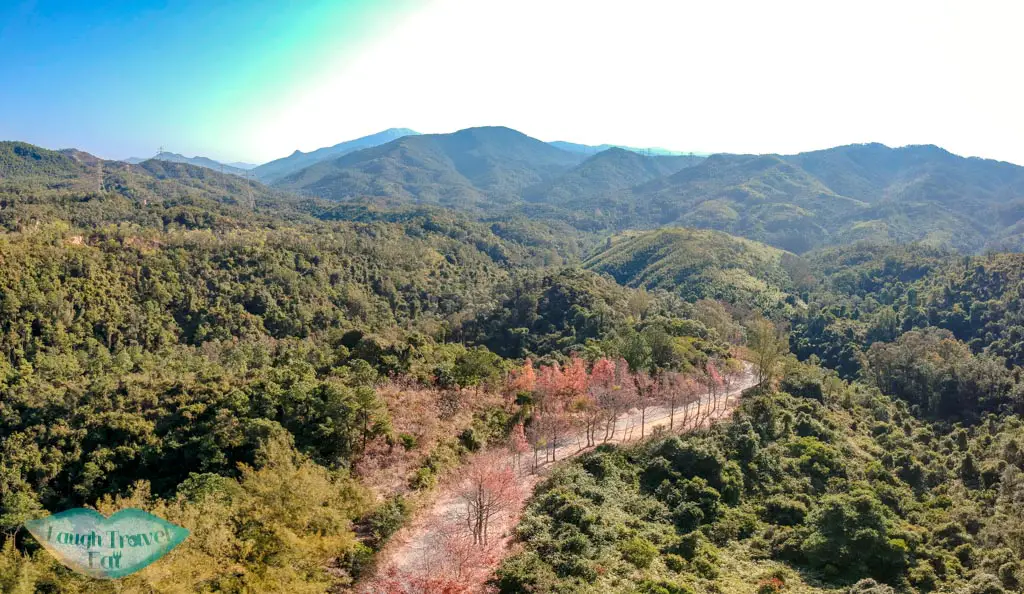 Time taken: 2 hours (not including photography time)
Difficulty: ⅕
Pros: it's more of a walk on concrete, perfect for family and none-hikers
Cons: a quite popular place during high season

When are there red leaves in Sweet Gum Woods Tai Tong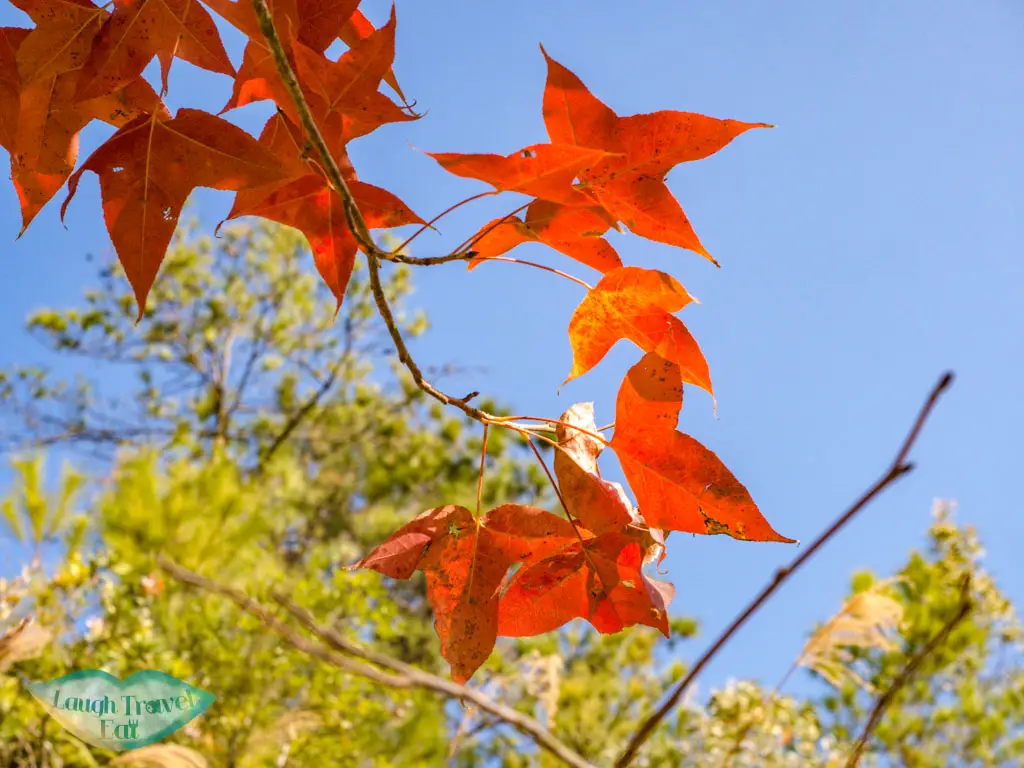 The leaves go red between late November to early January. It is best to go in December, but it would be very busy. If you don't mind not seeing the red leaves in their peak, going at the beginning or late in the season is best.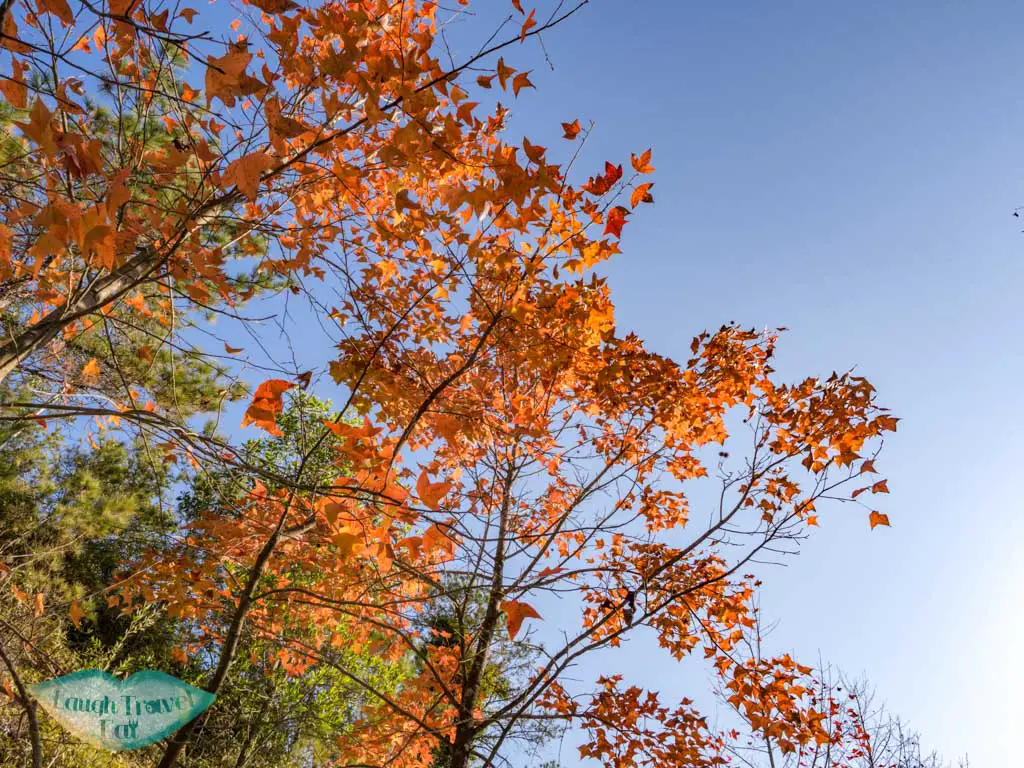 Note: if you missed the timing for the Tai Tong red leaves, Lau Shui Heung is a good alternative.

Do remember to take any rubbish you bring away with you and keep our country park clean! Do not pull or pick leaves from the branches. Let's do our part in keeping nature clean!


Nam
How to get to Tai Tong
Tai Tong is in the countryside of Yuen Long, so expect a bit of a commute unless you live in the area.
Bus: K66 goes to Tai Tong and goes past both the Long Ping Station (exit B2) and Fung Nin Road Light Rail station. It stops in the village and from the end stop, it's a 20 minutes walk to the Country Park:
Note: the end bus stop has a tendency to move depending on season/roadwork/popularity of the route, so check before you go.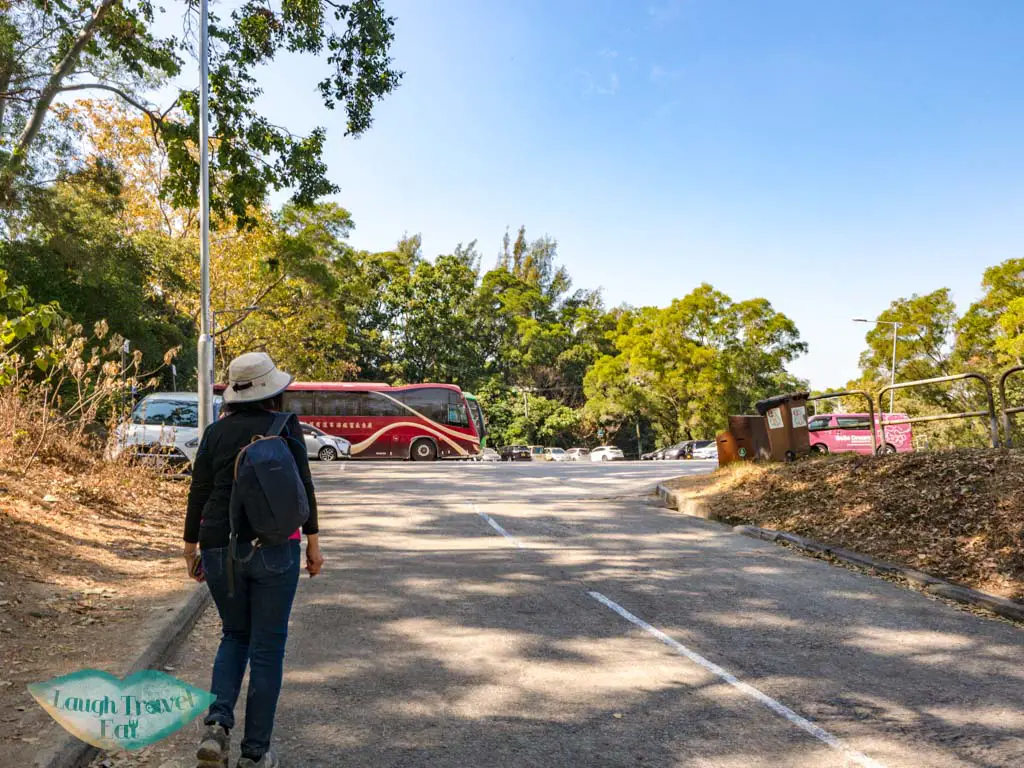 There is also a car park right by the entrance that's free to use, although you might want to arrive early to snatch a spot. We drove there and arrived at 9am on a weekday and there were still a few spots left.
Here is the location of the car park. It's basically on the right of the block on the end of the road. Or you can just google Tai Tong Shan Road Car Park.

Tai Tong Sweet Gum Woods

The Sweet Gum Woods is where the best of the fall foliage are, and you can check the status of them via the official website – it might be in Chinese, but they also post a photo for you!
 You can easily follow the main tarmac road from the country park entrance to it. The walk is only about 20-30 minutes, with many trees along the way already sporting orange, red, and burgundy leaves. There are signposts, too, in case you need reassurance.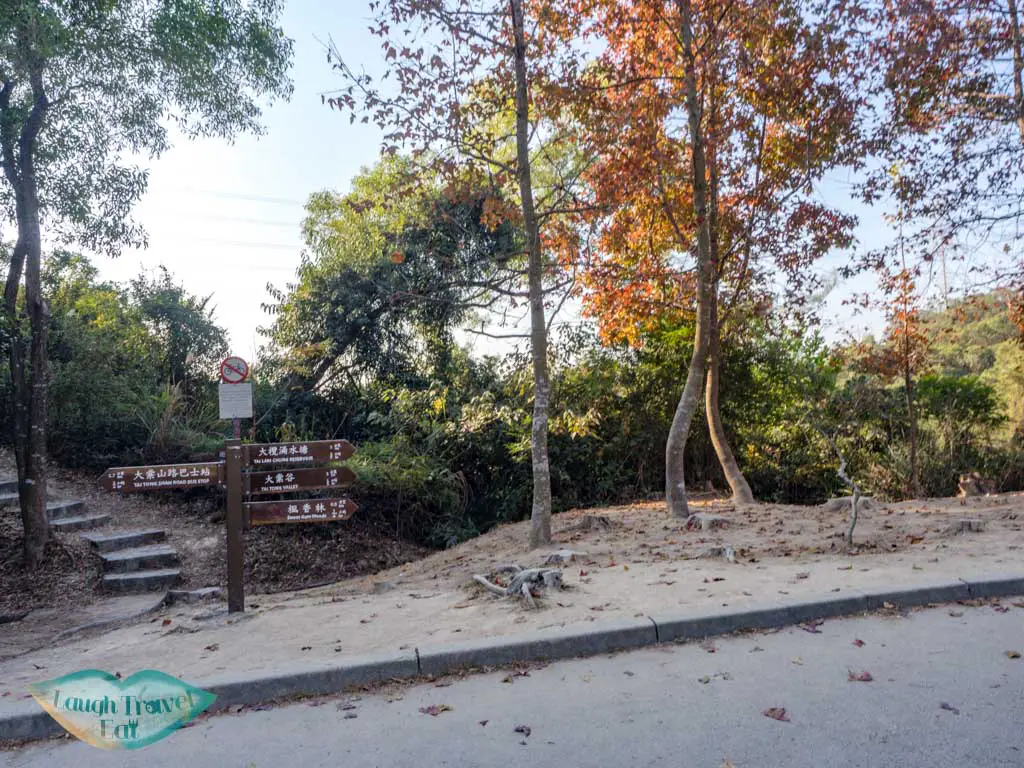 Once you reach the junction, there are several portable toilets you can use.
Note: the path is also popular for cyclists, so watch out when you're taking photos as they can be fairly silent but fast.
Where in Sweet Gum Roads have the best red leaves?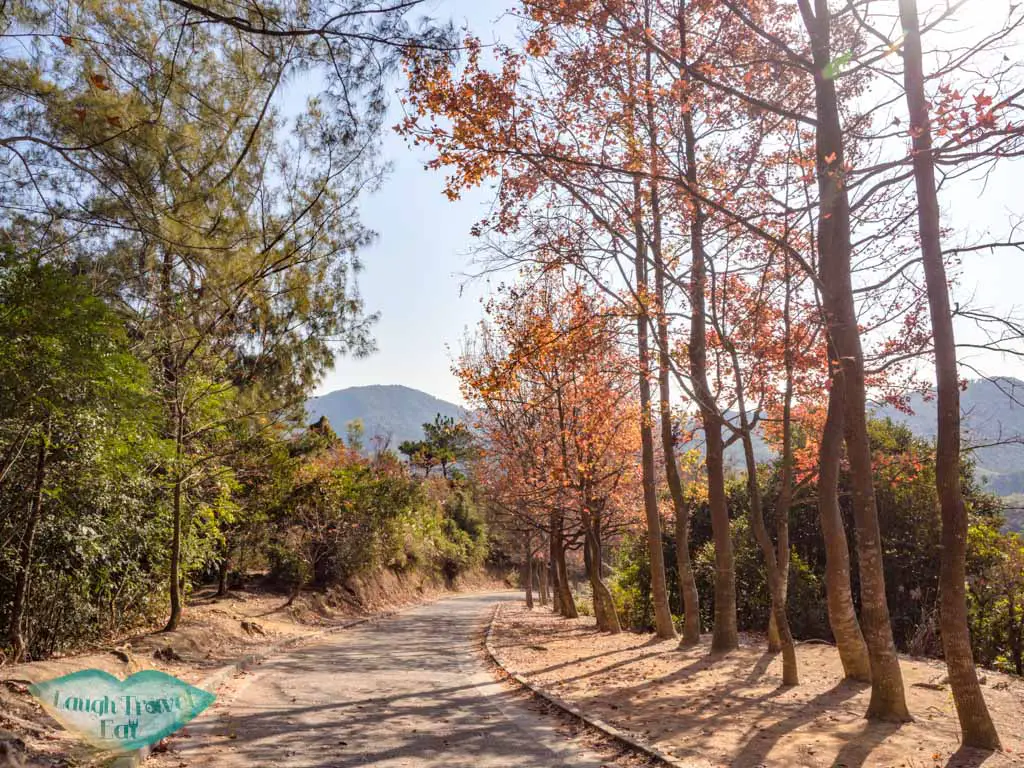 The road slopes down as you go, and the best red leaves are actually further down, about 5-10 minutes walk that bends to the right and down.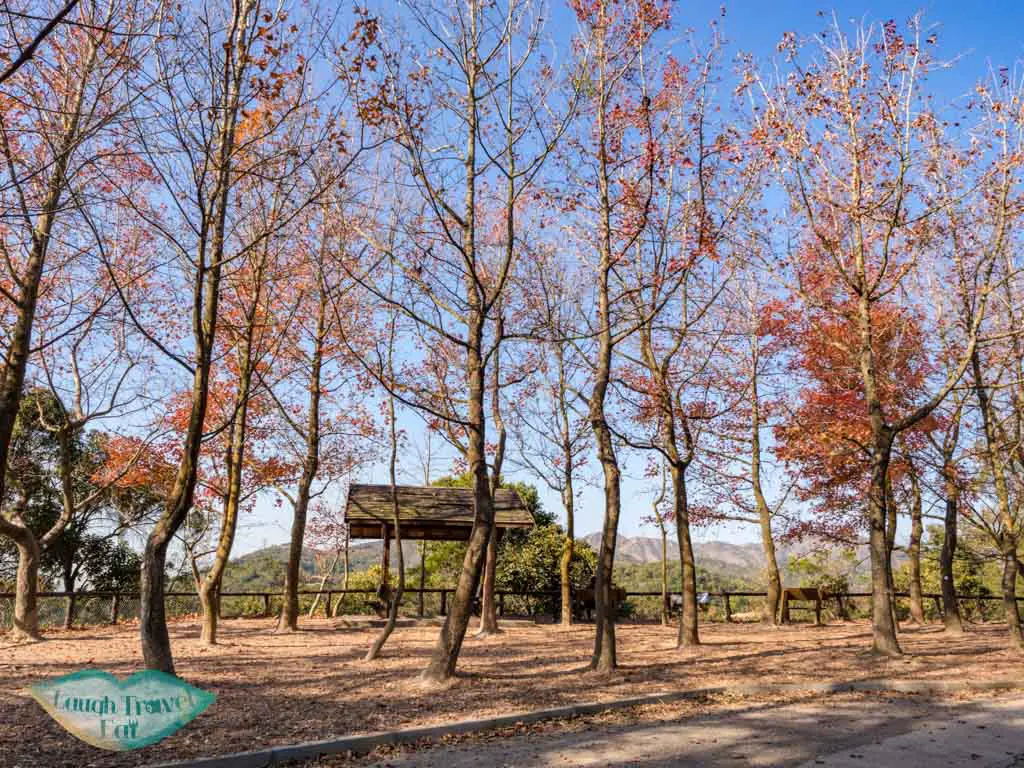 There is also a pavilion close to that bend where the best trees are. That's as far as we went before we stopped.

Getting out of Tai Tong
To get out, it is actually easiest and quickest to go back the way you came. If you are up for a longer hike, the Reservoir Island Viewpoint with a view of the Tai Lam Chung Reservoir is only 40 minutes or so away.