Hong Kong is famous for being a busy city so it should be no surprise that there are plenty to do at night. In fact, almost everything opens late and closes late, if not throughout the night. Whether you are looking to party it up or to venture out after the temperature has cool down, here are some top things to do at night in Hong Kong:
Transport options at night
The MTR runs almost until 1am, with most lines' last train departing from their first station around 00:40-00:50. It's best to check the exact time here and make sure you have an alternative way to get home if you stay out late.
For those who need to head to the borders via the East Rail line, both of them closes at midnight and train services stop earlier than that.
Admire the skyline
The view of Hong Kong, especially across the Victoria Harbour, is unparalleled and not to be missed. Even as someone who has lived here all my life and hangs out around the area all the time, it still render me speechless sometimes.
The Peak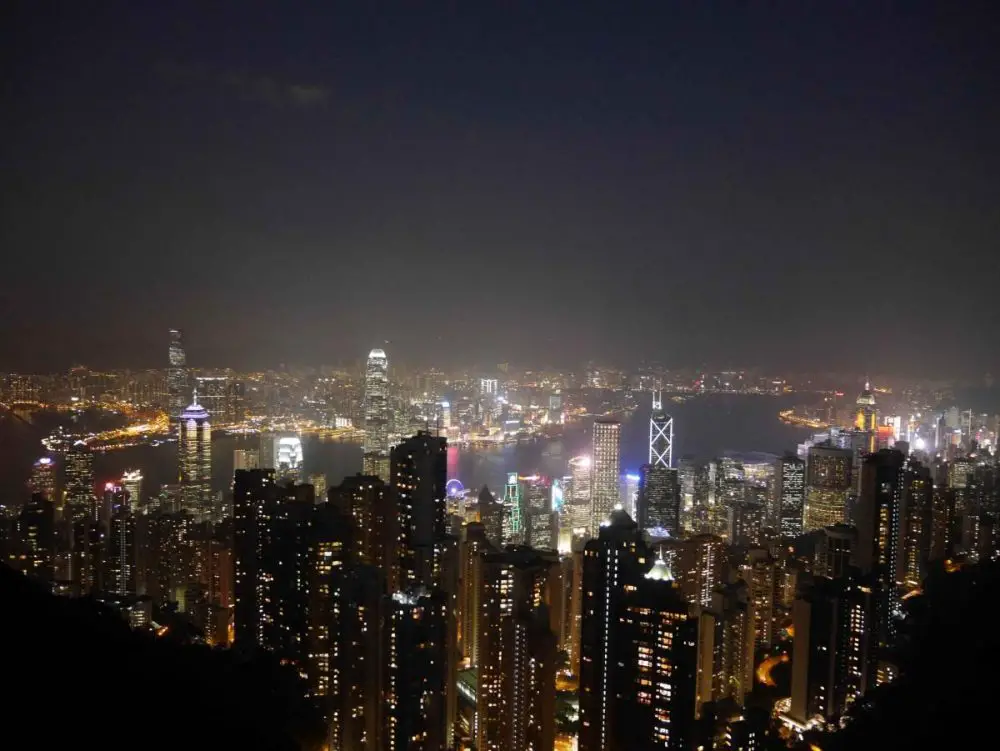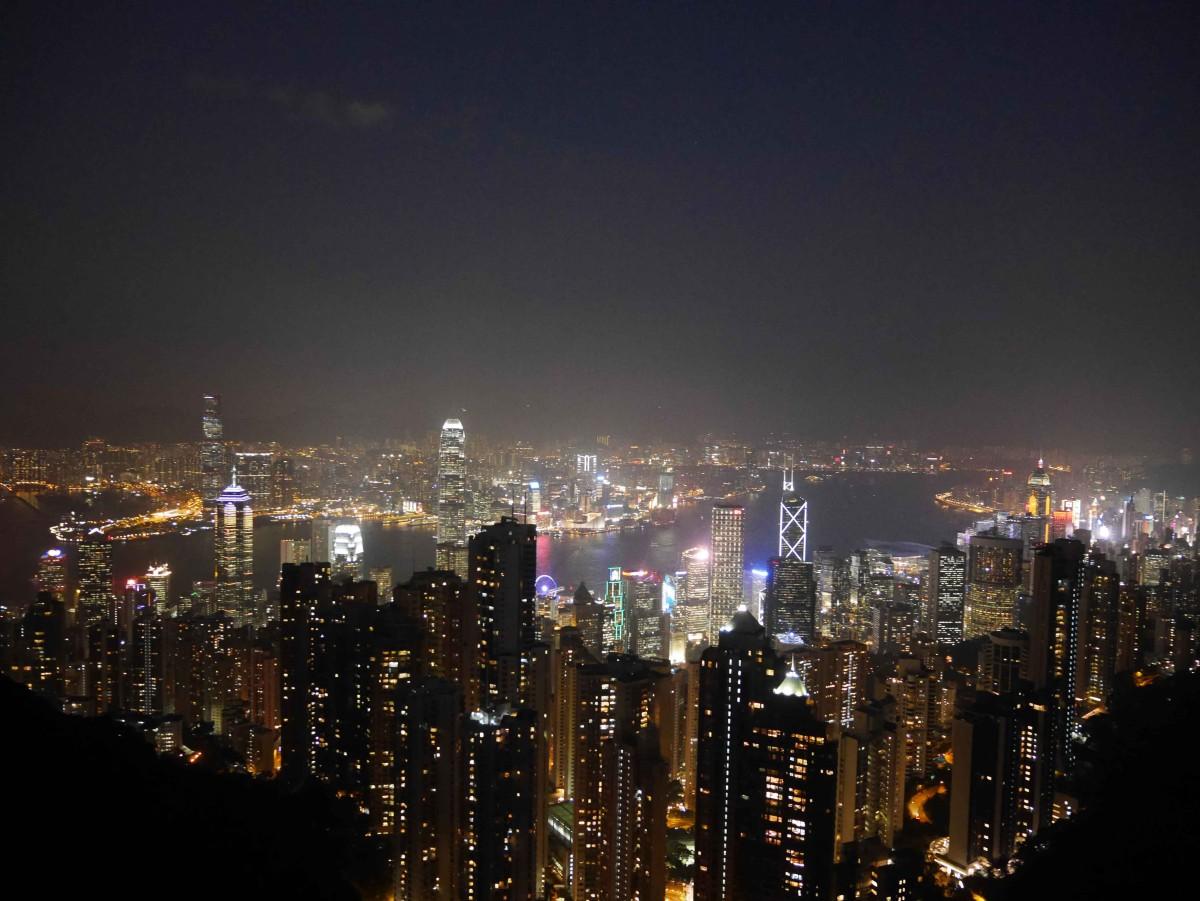 As the classic viewpoint of Hong Kong, the Peak might be touristy but well worth the journey up. While I personally like this view better at day time, it can be a good spot for sunset and you can see the whole of Kowloon from up there.
Tsim Sha Tsui Promenade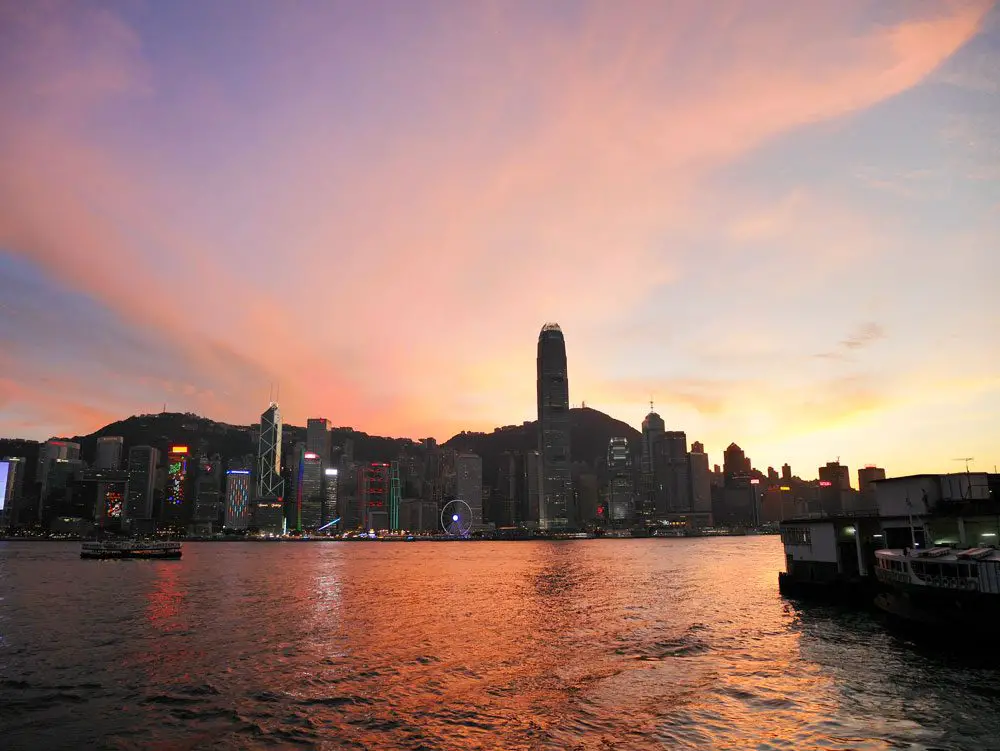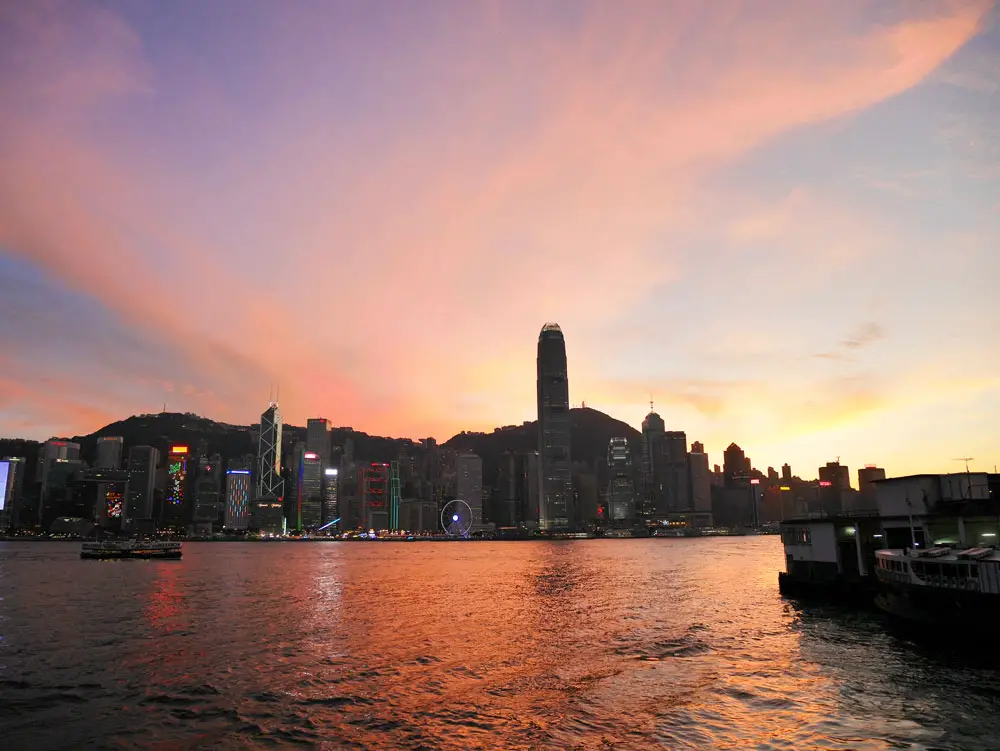 Another popular spot is the Tsim Sha Tsui Promenade, especially with the nightly Symphony of Lights light show. A raised platform by the Star Ferry Pier, the promenade looks back towards Hong Kong Island which form a continuous sea of skyscrapers.
Central Promenade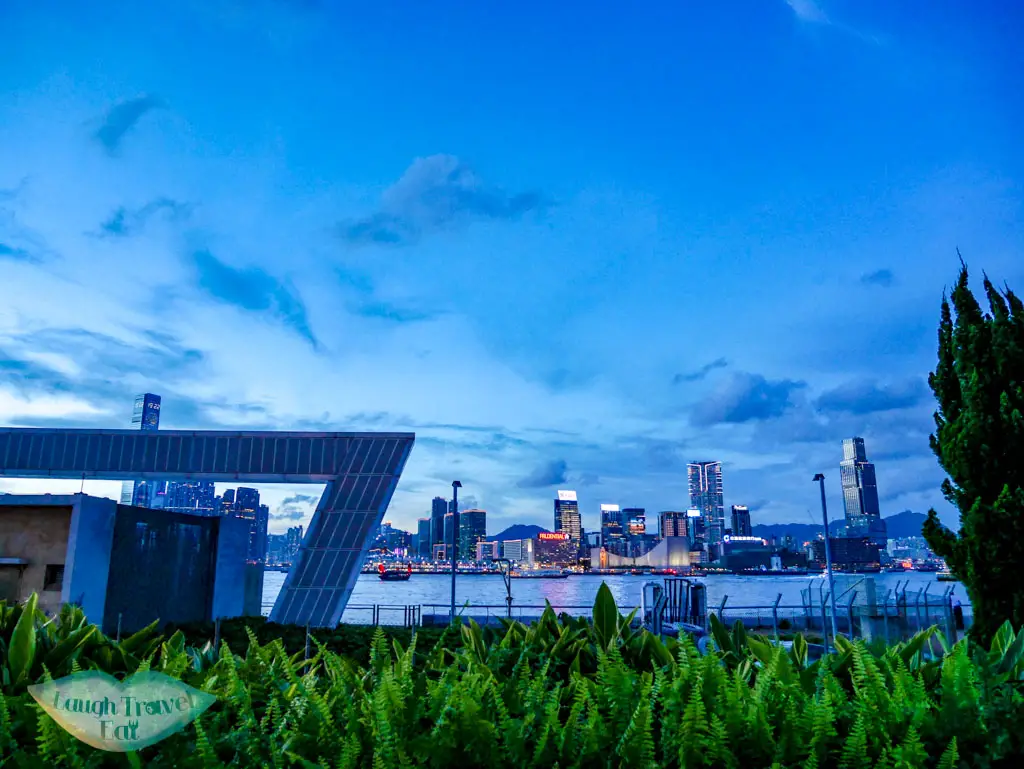 Central Promenade is the counterpart to the Tsim Sha Tsui Promenade, bordered by the Central Ferry Pier and Tamar Park. It is a less popular viewpoint but that does make it less crowded.
Star Ferry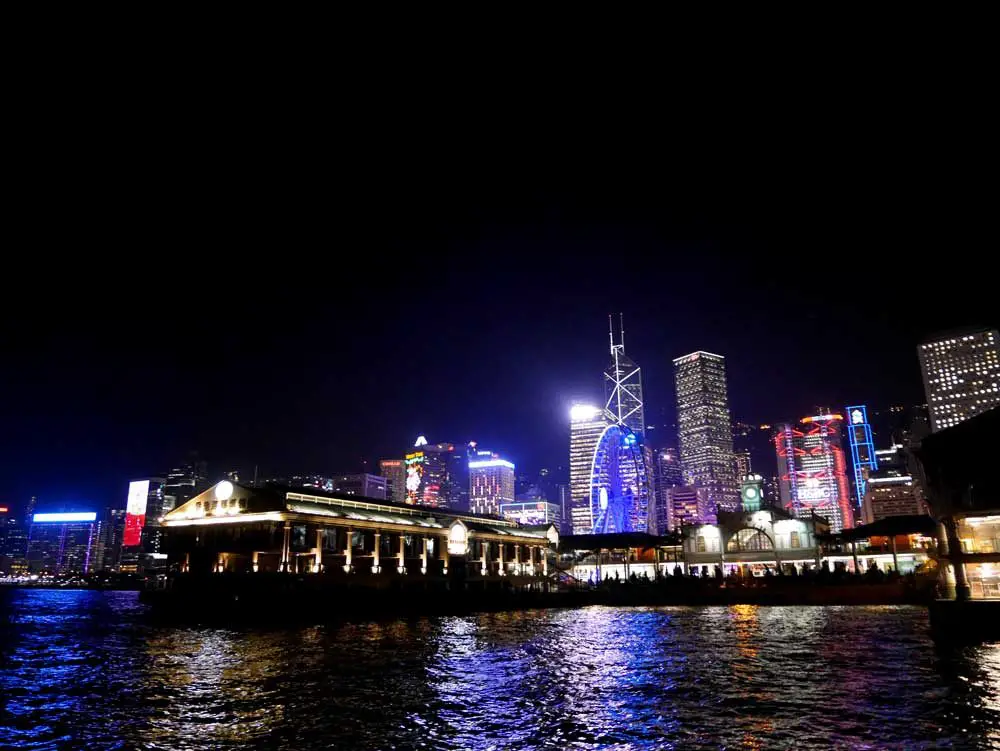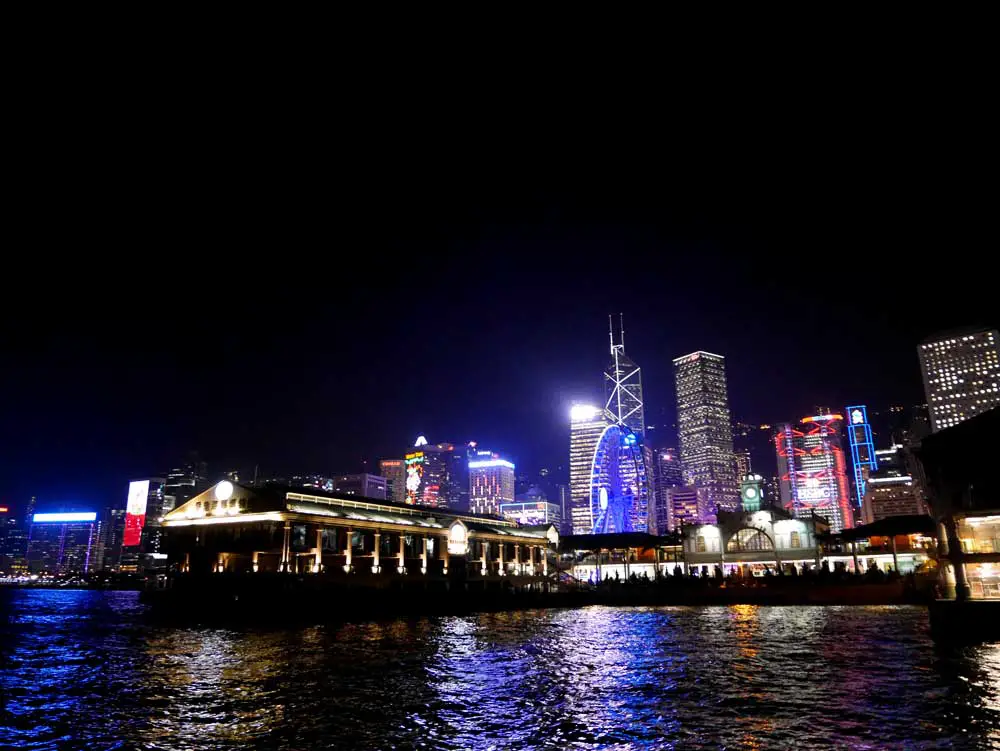 The Star Ferry runs between the Central and Tsim Sha Tsui Ferry Pier. A ride across the Victoria Harbour costs less than 3HKD and you won't get a better view or a better price. The downside is that it only lasts 5-10 minutes.
Note: the last Star Ferry from Central and Tsim Sha Tsui both leaves at 23:30. I don't recommend cutting it too last minute.
Aqua Luna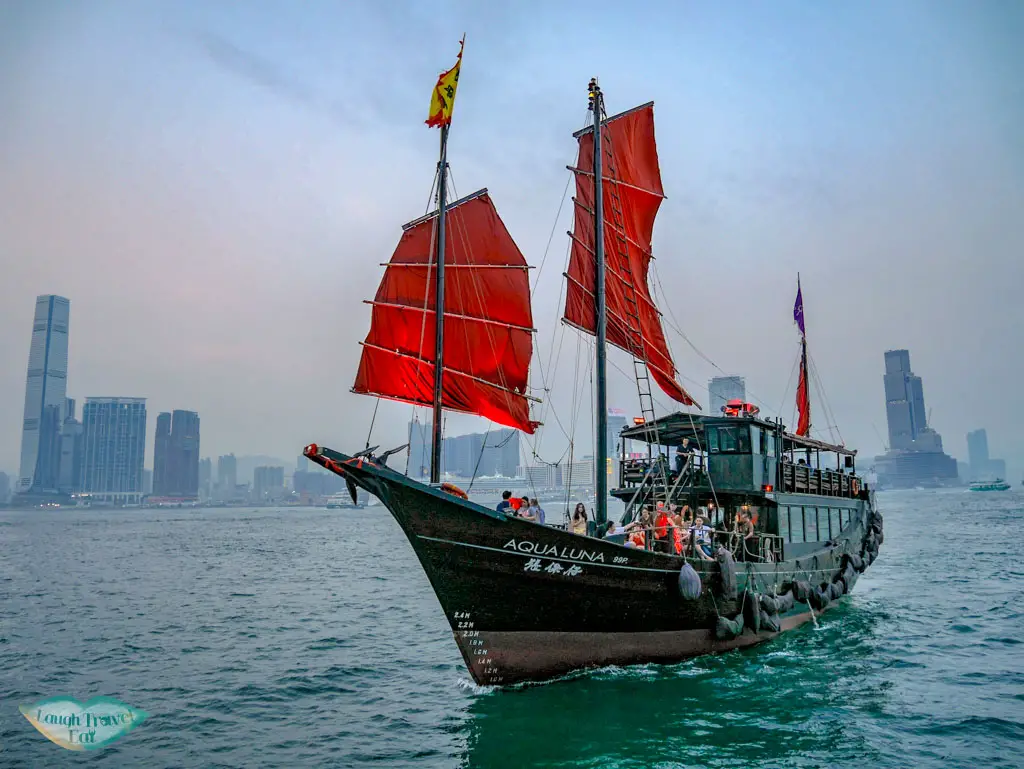 For those who might want an extended cruise along the harbour, Aqua Luna is the iconic red flag junk boat that symbolises Hong Kong. It offers 45 minutes journey with a drink of choice, docking at Central and Tsim Sha Tsui respectively. It might be around 200 HKD, but you will be traveling in style.
Night karaoke
The weather isn't looking promising? No worries, because you can sing karaoke to your heart's content either way. With a dinner as well as a night owl time slot, and usually comes with food or even buffet for an added price. It's best to prebook if you want to go for dinner time, but nightowls hours tend to get you additional discounts.

Temple Street Night Market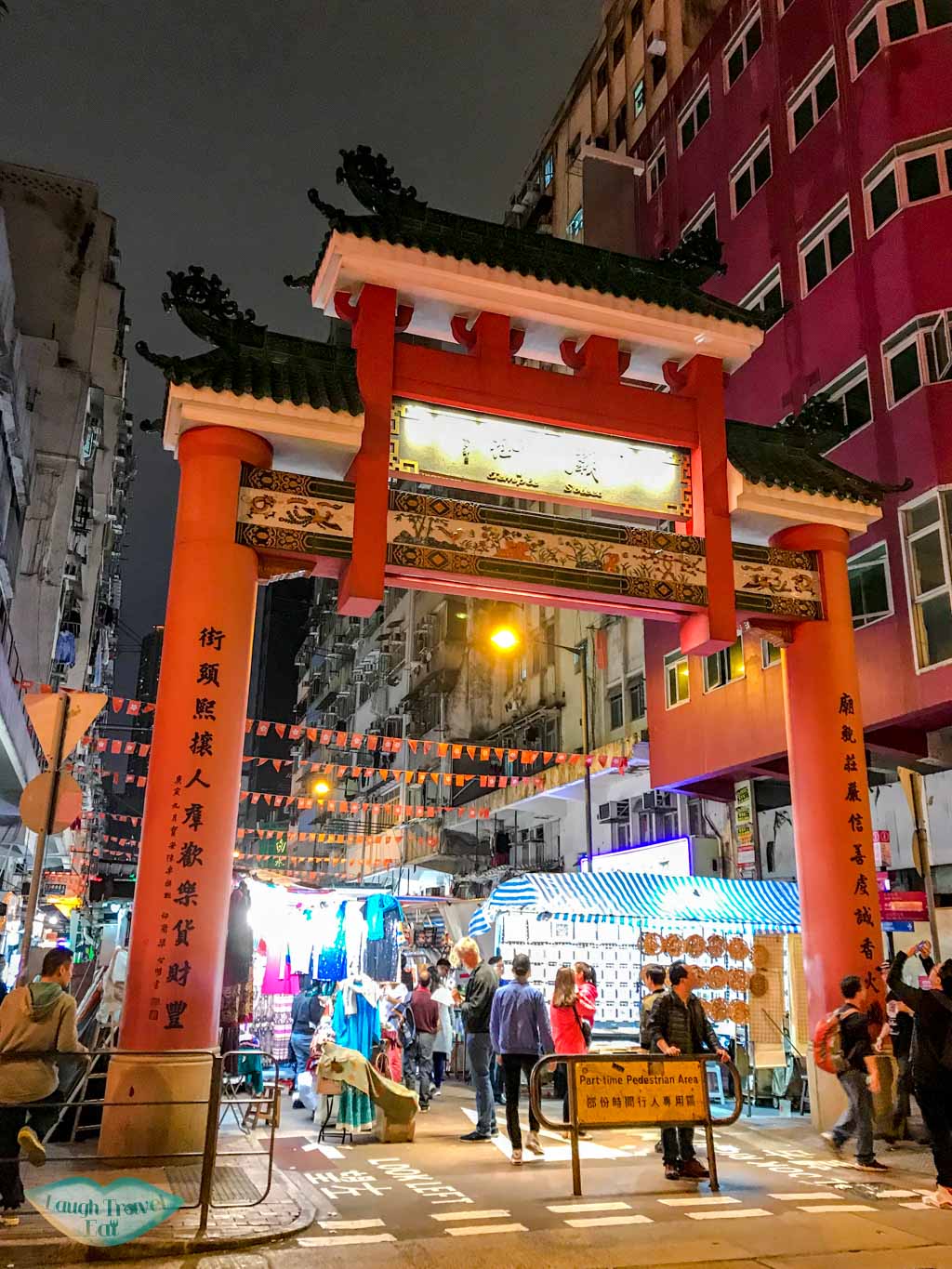 Hong Kong doesn't have a lot of night markets but the one we do have is a lively affair. The Temple Street Night Market actually starts around mid-afternoon but continues well into the night. It is best known for the dai pai dong and neon lights. You can also find tarot cards, palm reading, and similar services, too.

Go shopping
Yes, you are reading this right! The majority of shops in Hong Kong open late and closes late, with the majority staying open until 10pm. Given that many office workers don't get off until 8 or even 9pm, this isn't all that surprising then.
One of my favourite neighourhoods to shop at is Mong Kok, and there are plenty of malls in Tsim Sha Tsim and Causeway Bay.

Neon Lights hunting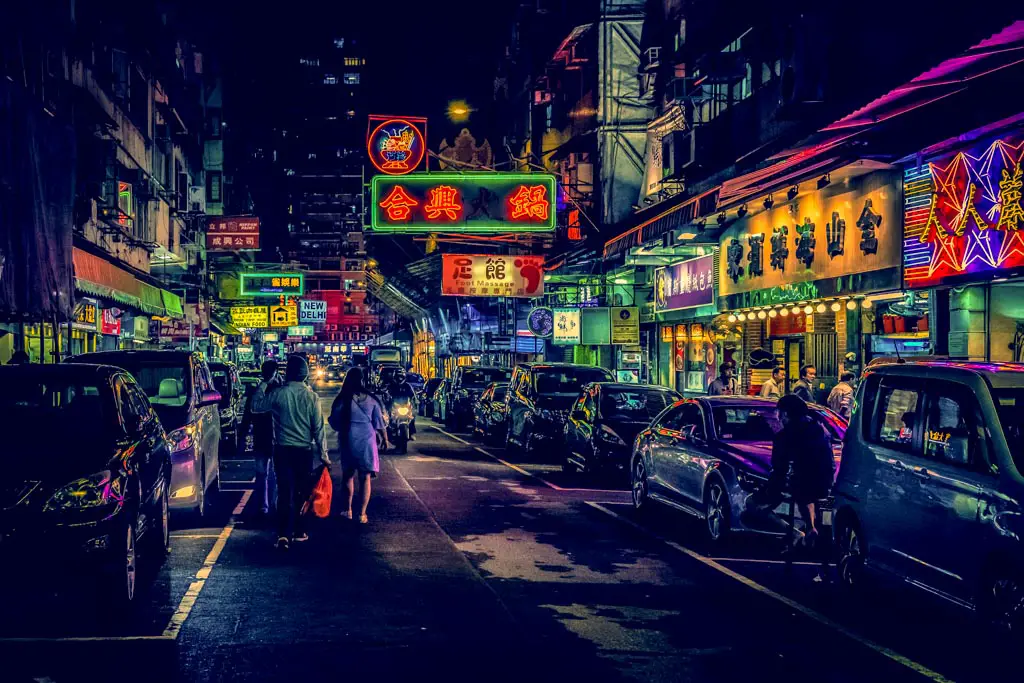 When night falls, Hong Kong lights up like no place else. While you can compare our skyline to New York's, Shanghai's, and Toronto's, none of them have our neon light signs. It's one of the most photographed scenes in Hong Kong and you can find them around Jordan, Yau Ma Tei, and Mong Kok in Kowloon. Although there are also some on Hong Kong island like around Causeway Bay and Wanchai, personally, I find the ones on Kowloon much cooler.

Party up or get a drink
The nightlife scene is vibrant in Hong Kong with a few centralised spots for all your club and bar needs. While I'm not particularly a party animal myself, here are so good places to check out:
LKF
LKF is short for Lan Kwai Fung, which is the number one party district in Hong Kong. It's only a few minutes from the Central MTR and is essentially a zone of street level bars and clubs in highrises, too. One of the best clubs to go to is Dragon-I, and the area is busiest during the New Year and Halloween.

Knutsford Terrace
Although not as big as LKF, Knutsford Terrace is its equivalent in Tsim Sha Tsui. It is, true to its name, a terrace, a row of bars hidden behind an inclined alleyway. It's more social rather than dance-party here.

Soho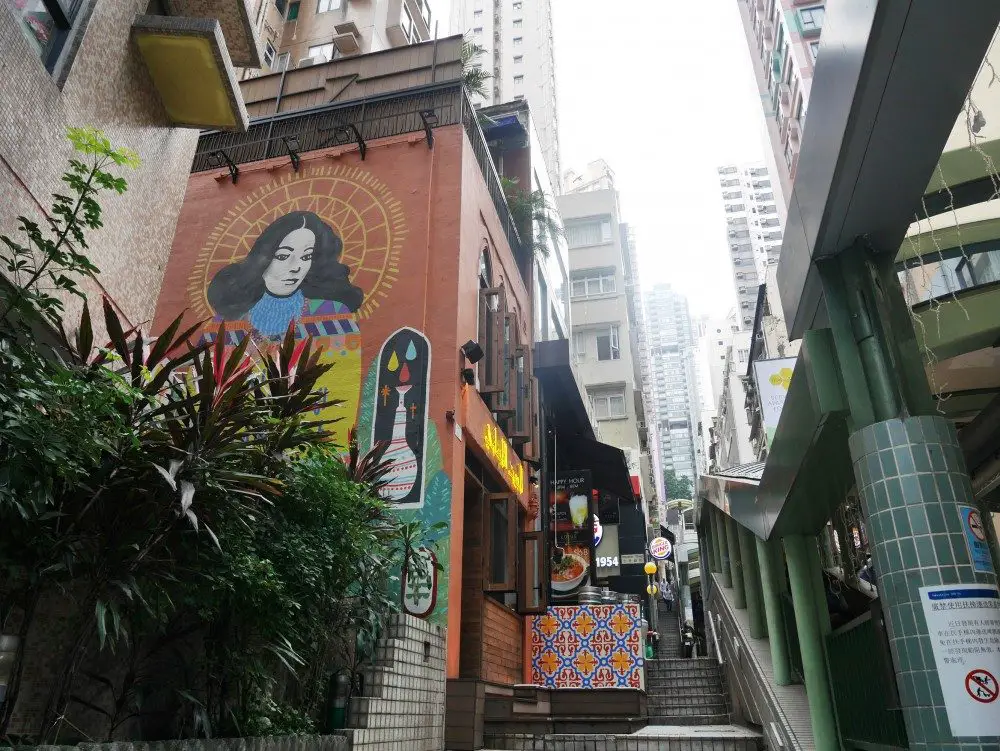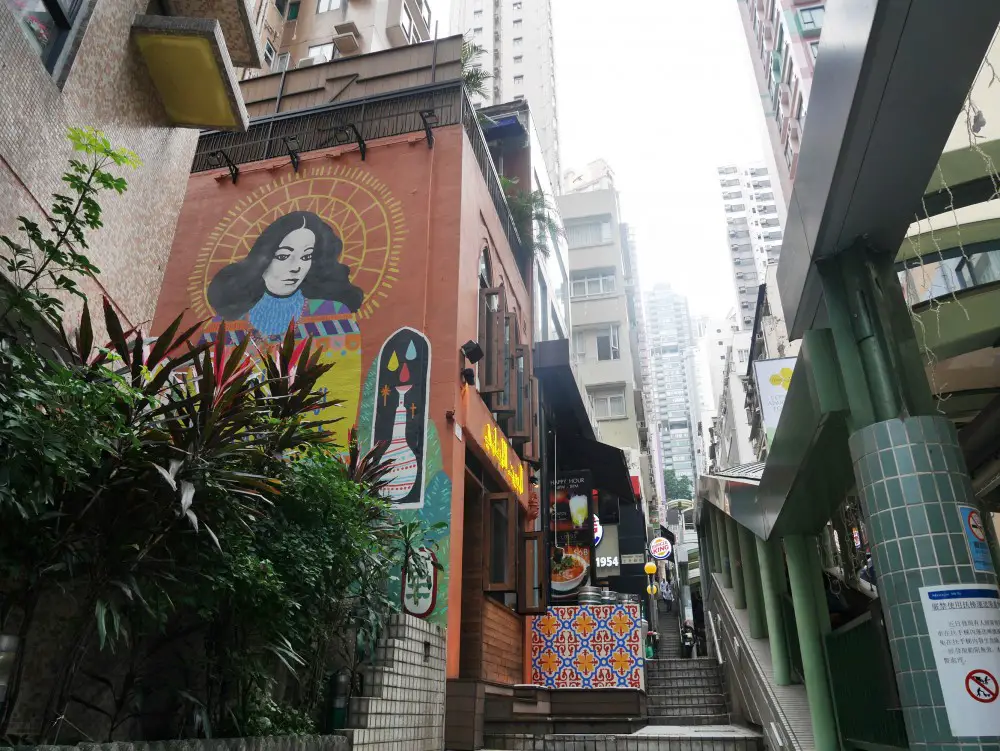 Another great place to look for bars is Soho. It's quirky, quaint, and often busy with nearby office workers grabbing a drink to chillax after a day of work. It borders Sheung Wan at the edge of Central and is home to many great little restaurants, too.

Rooftop bars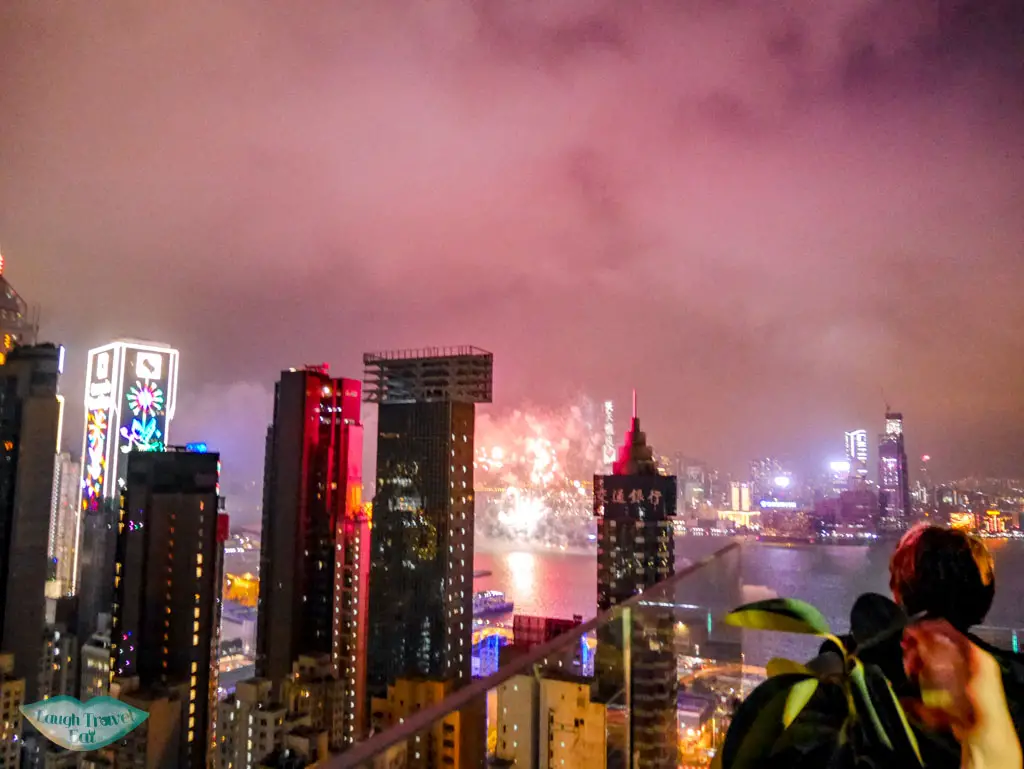 A good way to combine admiring the skyline and happy hour is to go to a rooftop bar! I have been to a few like C'est la vie, Acqua, but my friend Flo from YogaWineTrave has got your back with a full list of great rooftop bars to visit in Hong Kong.

Cuttlefish Fishing
Let's jump to some alternative for those of us that want something a little different. Cuttlefish fishing is actually quite popular. The season for this goes from June to September and the prime fishing time is from 7pm to 11pm. For the most party, you have to find a group of friends and hire a boat out, but some companies also accept smaller groups and combine them together. Do, however, read the reviews or talk to the company about what's included and what's not! Food and even cooking the cuttlefish on broad is generally included but drinks are not.

Night hike
Hiking in the dark! remember to bring a torch!
Instead of testing the limits of your liver, test the limits of your legs and take a night hike to admire the view of Hong Kong! It can also be easily done from the Peak by walking along Lugard Road, but where's the fun in that? Here are two that I've personally done:

Note: please only attempt night hike if you are in a group and carry sufficient water and a torch. If you are a novice hiker, it's best to train beforehand.

Kowloon Peak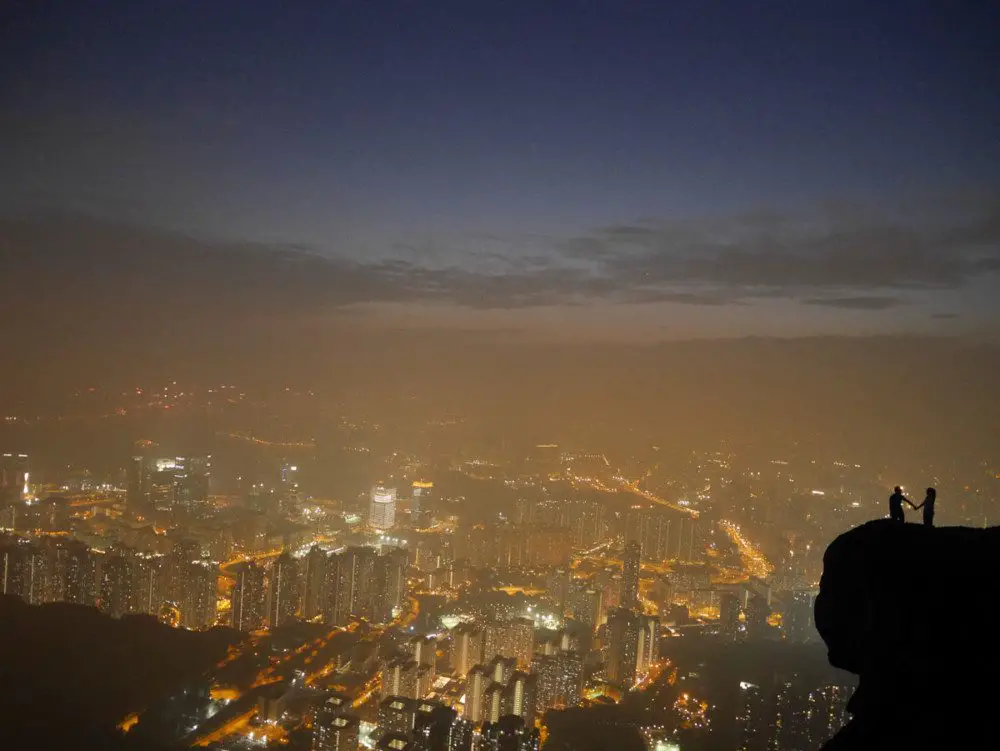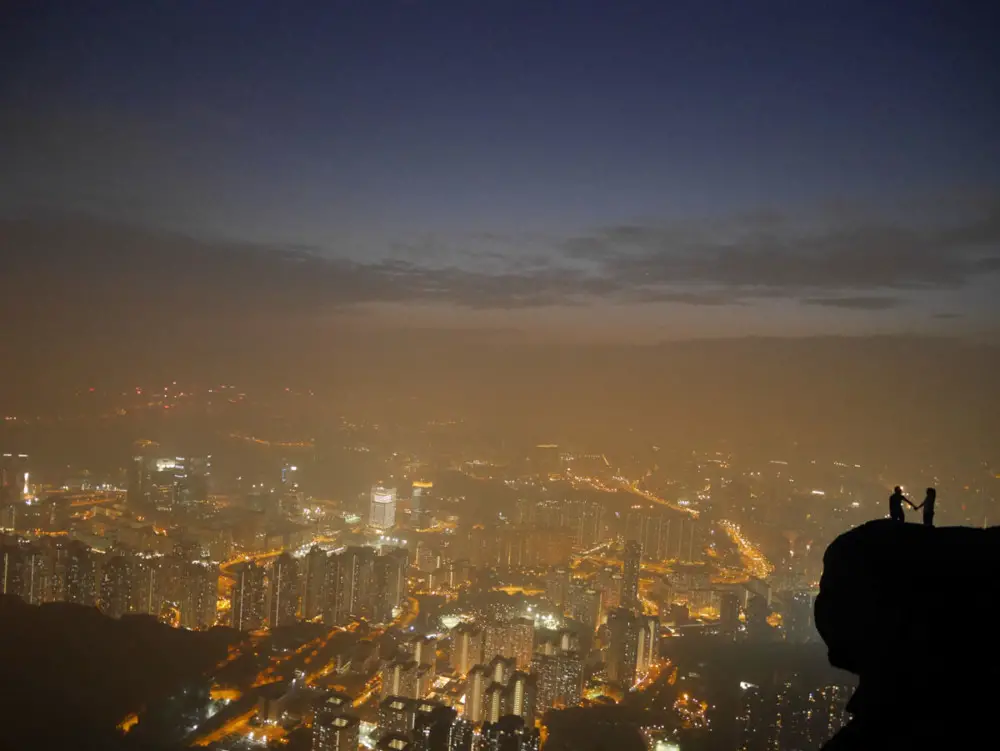 Now very popular due to an award-winning photo at the giant cliff known as Suicide Cliff, the Kowloon Peak is not for beginner hikers. It, however, does offer a stunning view especially with the city lights in contrast.

Lion's Rock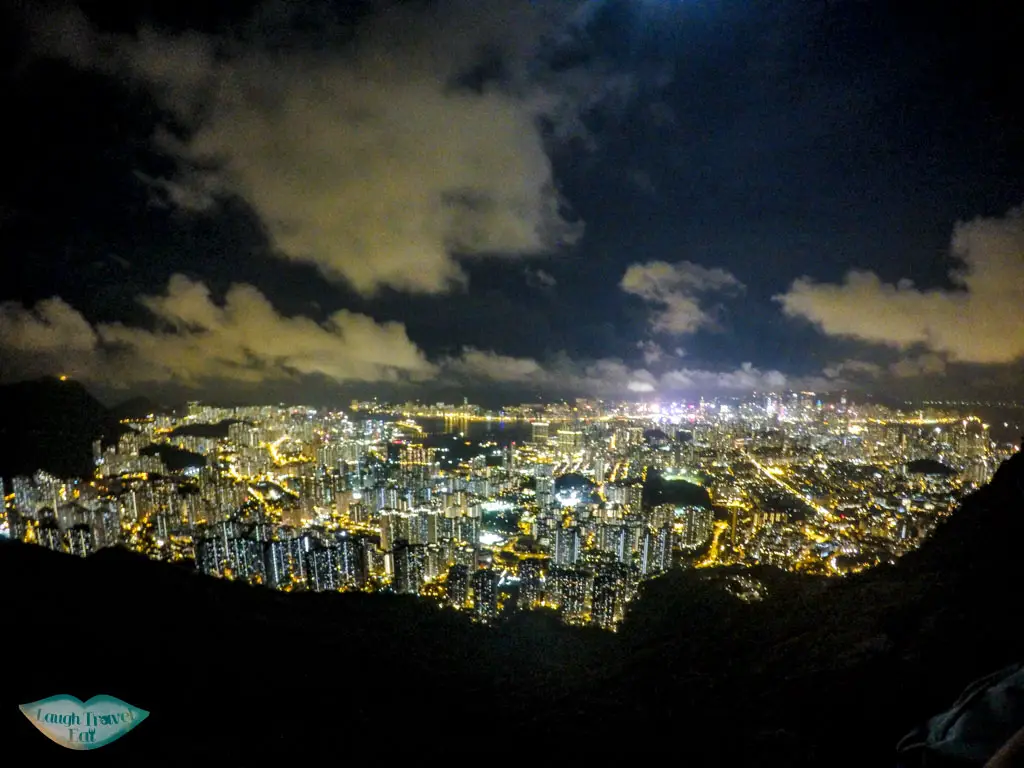 An alternative to Kowloon Peak is Lion's Rock. it's easier to reach and easier to climb, and offers a more centered view of Kowloon and Hong Kong Island.
Red Incense Burner Summit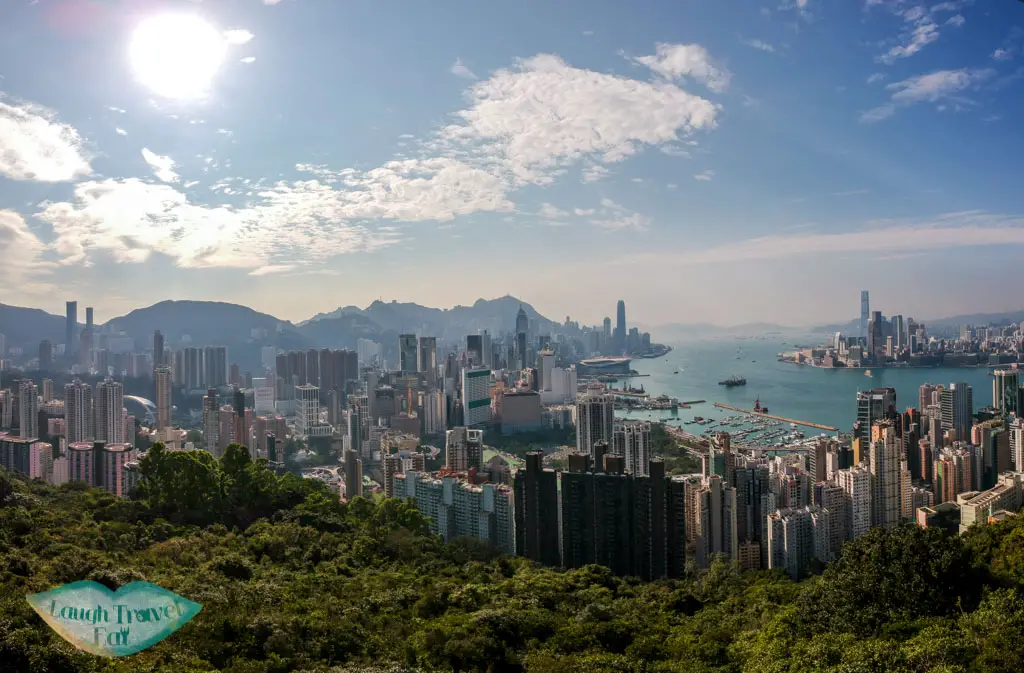 This one is on Hong Kong island and the only one that's suitable for beginners, but you must watch your step once you reach the summit. It's a very short hike that gives you a great view of Victoria Harbour and the cityscape of north Hong Kong Island and Kowloon.