When it comes to best hikes in Hong Kong, the choices could be endless from unique rock formations to sandy beaches. To me, the best hikes in Hong Kong are ones with their own twist, a great view, and is challenging enough. While I haven't done every hike there is in Hong Kong – and trust me, I'd do my best to try – here are my current ten best hikes in Hong Kong. Basically, it's a list of hikes I'd recommend to my friends visiting or starting hiking:
Best hikes Hong Kong – Sai Kung edition
I've picked my top 5 hikes in Sai Kung in this YouTube video, some of which are also included in this list!

Kam Kui Shek Teng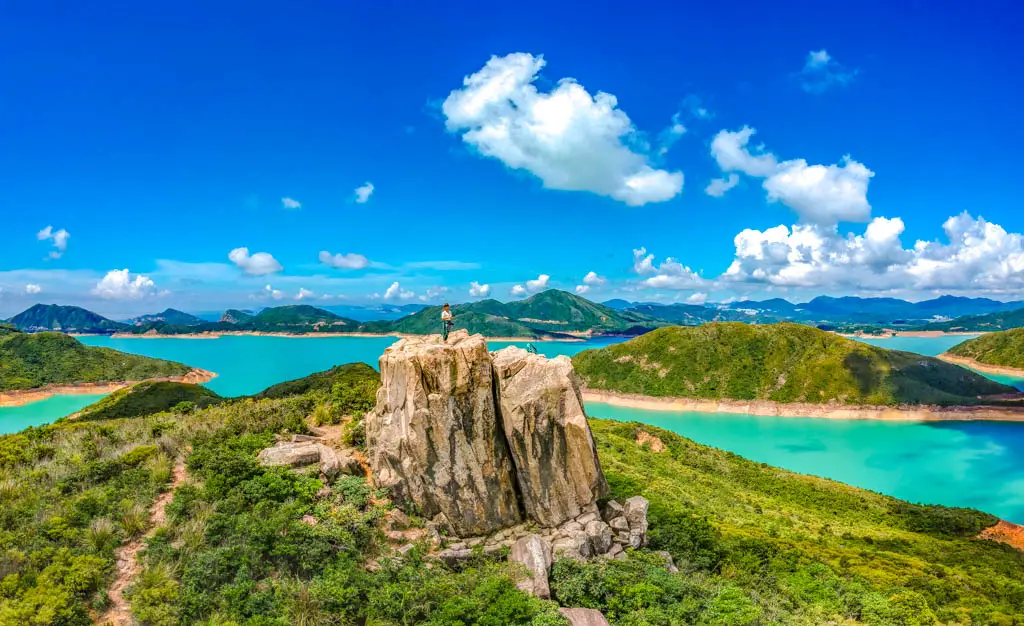 This might be an unfamiliar hike to some, but Kam Kui Shek Teng is one of the coolest hikes I've done this year (and in general). The hike features a rock outcrop atop a hill by the Highland Reservoir in Sai Kung, made of columnar joints that resembles a toad, which is what Kam Kui means.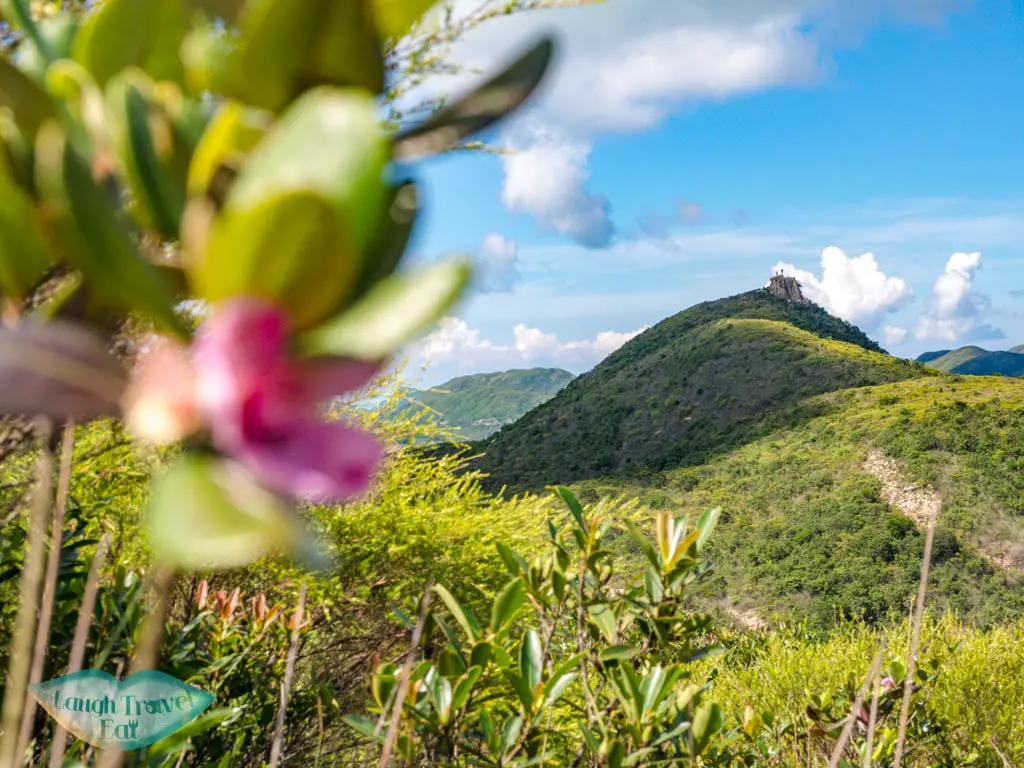 The dramatic mountain top is a branch off from MacLehose Trail Stage 2 and photos of it are best taken from a drone! 

How to get there: take a taxi or the minibus N97 from Sai Kung town center to Sai Wan Pavilion and walk in
Time taken: 2-3 hours return the same way
Difficulty: 2/5
Lion Rock

The iconic mountain Lion Rock lies in the middle of the Kowloon Ridge, named for its resemblance of a lion resting on its profile. It is the spirit of Hong Kongese with a beautiful panorama of the Kowloon Peninsula and north Hong Kong Island.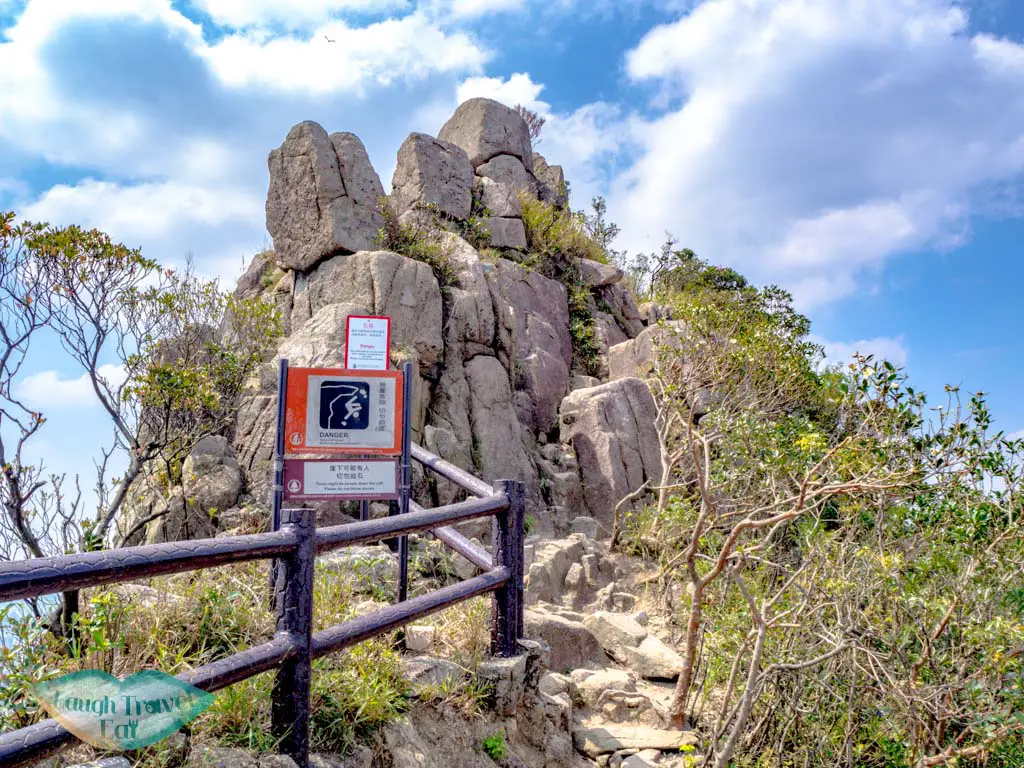 It's one of the most popular hikes in Hong Kong and for good reasons. It's convenient to reach via public transport, close to the city, with a great view and challenging enough hike that's not too long.

How to get there: the nearest MTR station is Wong Tai Sin and you can easily walk to the trail start or end in 15-20 minutes.
Time taken: 3 hours
Difficulty: 2.5/5 as there are some steep stairs. It's also possible to skip going to the top if you're tired

Kowloon Peak – Suicide Cliff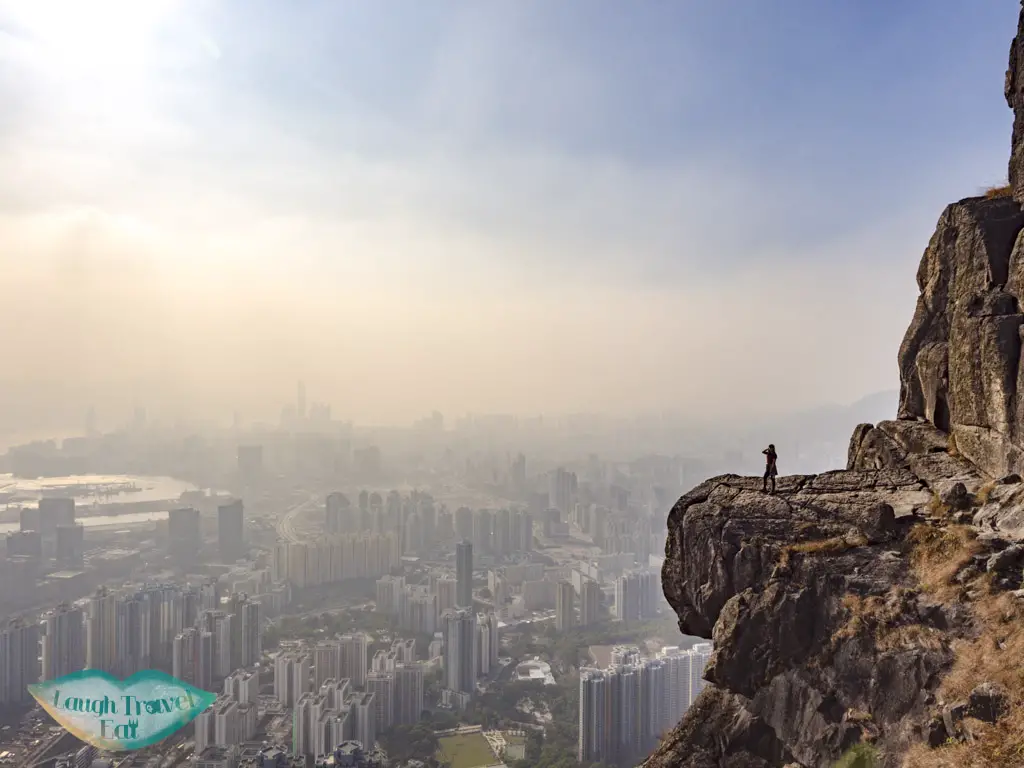 Another popular contender for the best hike in Kowloon is Kowloon Peak. Two hills east of Lion Rock, it's the highest peak in the Kowloon Peninsula and made famous by the rock outcrop known as Suicide Cliff. That said, it's a much harder climb than Lion Rock and not to be attempted for beginners! It is also a great place to find silver grass during autumn in Hong Kong.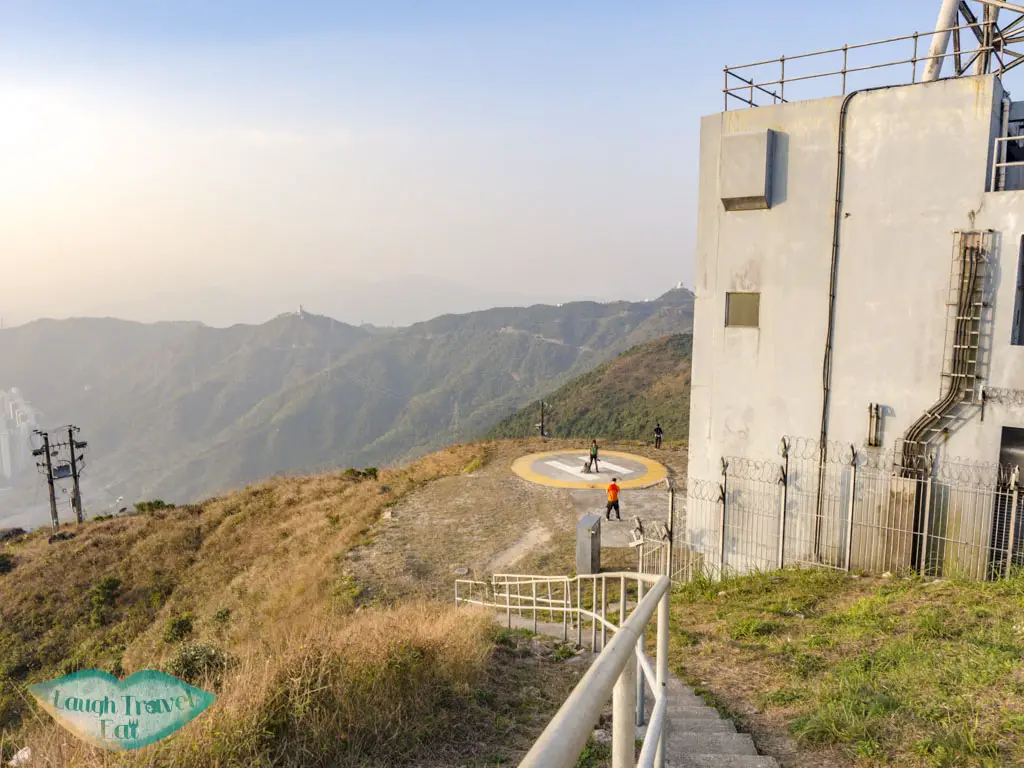 Many opt to hike Kowloon Peak in the evening for a night view, which is indeed spectacular but remember to bring a head torch. You can exit down a long flight of stairs on top of the Kowloon Peak or carry on to Middle Hill, which would be a longer hike.

How to get there: the best place to start is the southern end of Fei Ngo Shan Road, which can be reached via buses from Diamond Hill.
Time taken: depends on how long you spend on photos and whether you hike all the way out, but usually 3-4 hours
Difficulty: 4/5 due to steep ascent

West High Hill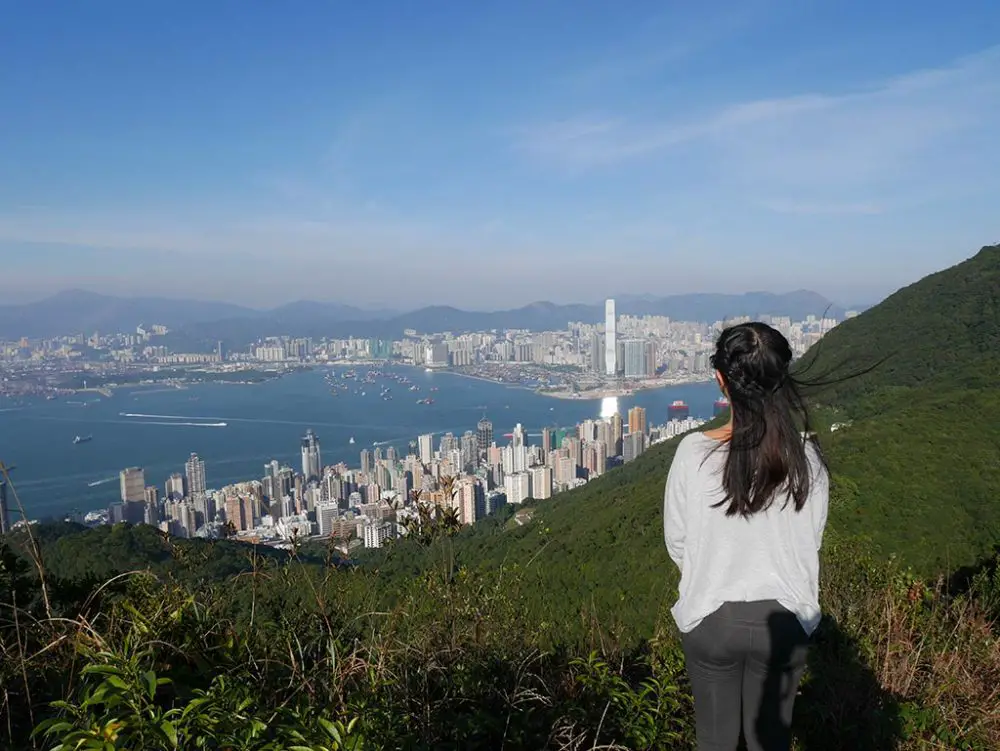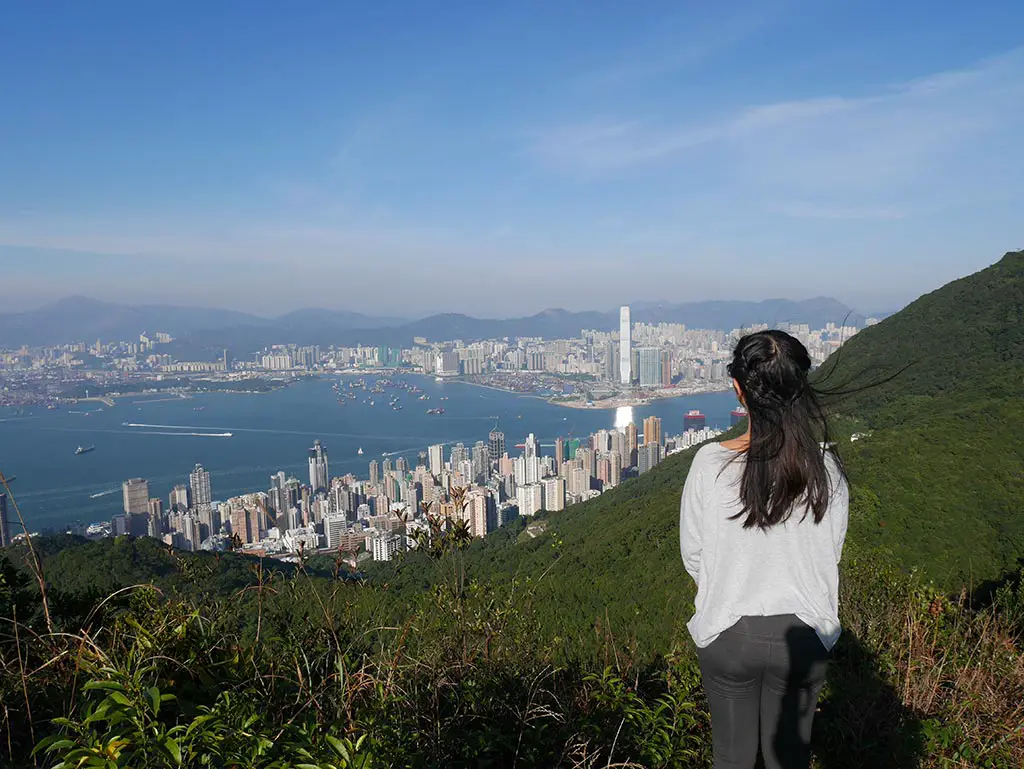 Now time for an easier hike with a glorious view: West High Hill. The highest mountain on Hong Kong Island, the hike is a great add on for those visiting the Peak and opt to go for a panoramic walk on Lugard Road. The hike does involve a lot of stairs but the viewing platform at the top is unrivaled with a direct view of the ICC across the harbour which is the tallest building in Hong Kong.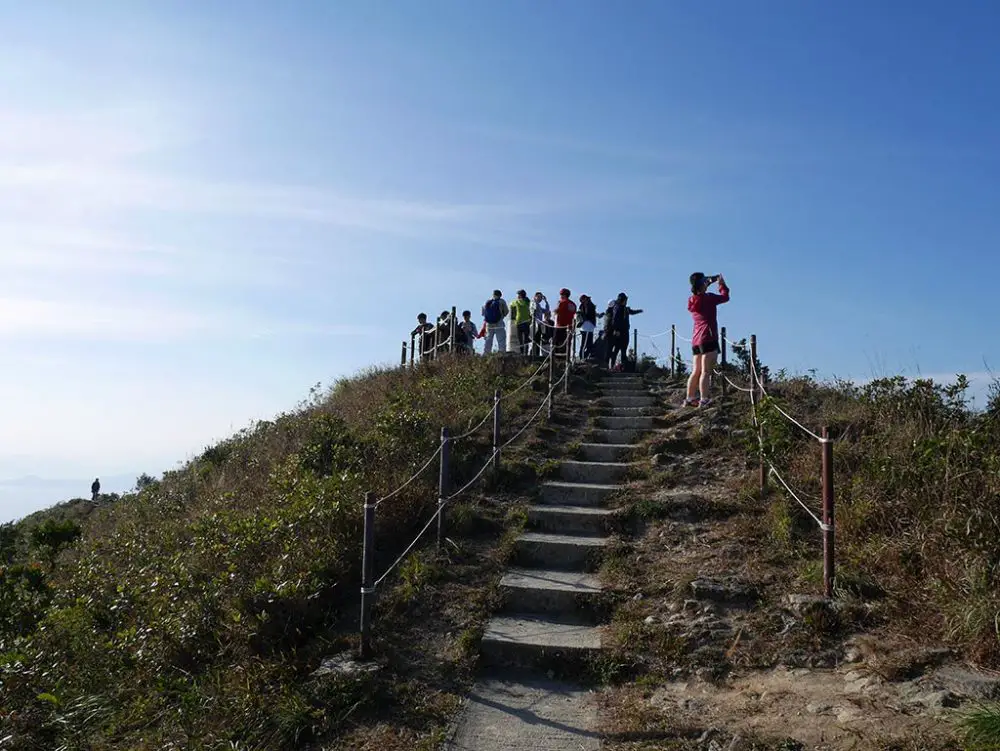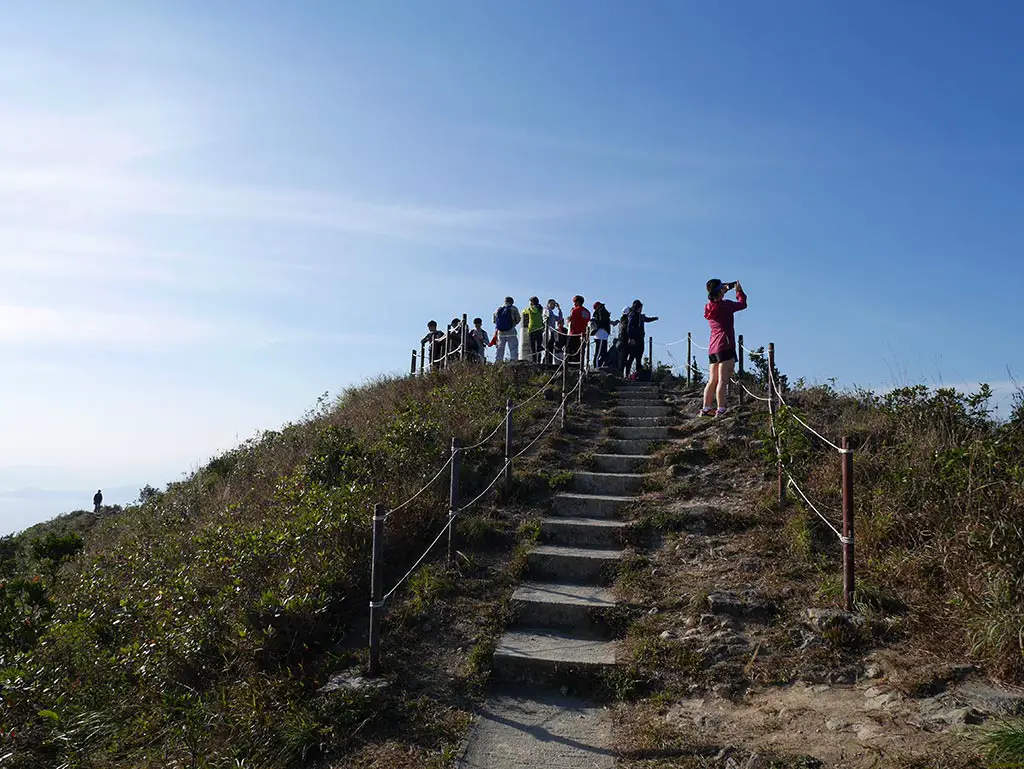 You can make your way back to the Peak or follow the trail westward that exits near Hong Kong University.

How to get there: take the bus to the Peak and onto Lugard Road
Time taken: 2 hours, depends on your speed
Difficulty: 2/5, you can also skip West High Hill and just hike Lugard Road

Hung Heung Fo Fung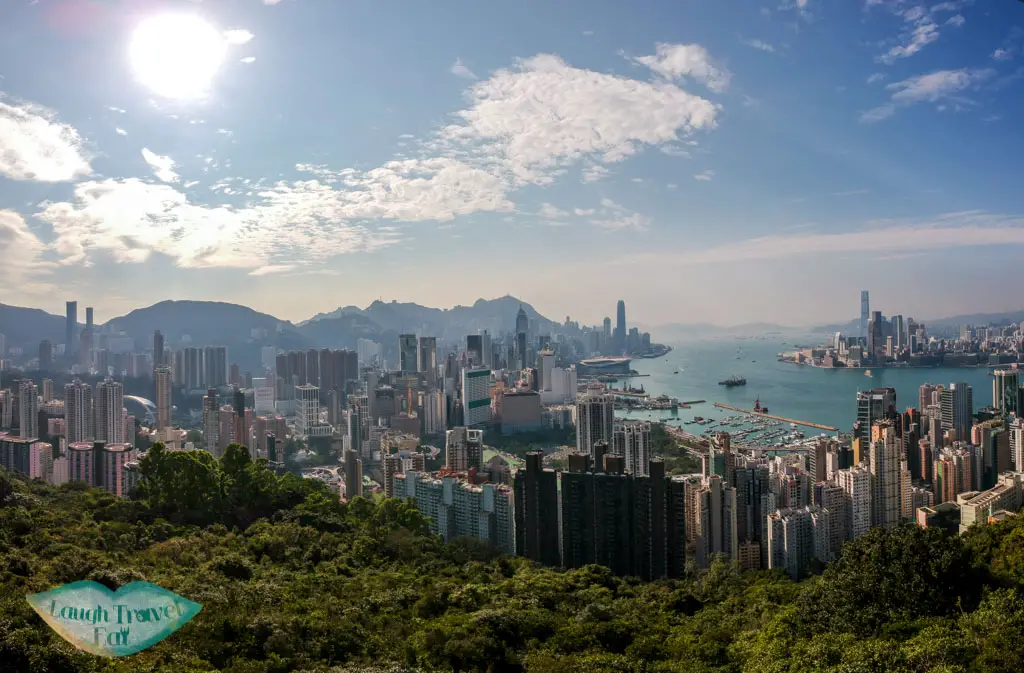 If you want an even shorter hike, you only need twenty minutes or even less to get to Hung Heung Fo Fung from the trail start. It's one of the hills behind Causeway Bay and offers a great view of Hong Kong from a southeast point of view. The hill is surrounded by the vegetation but the top consists of boulders.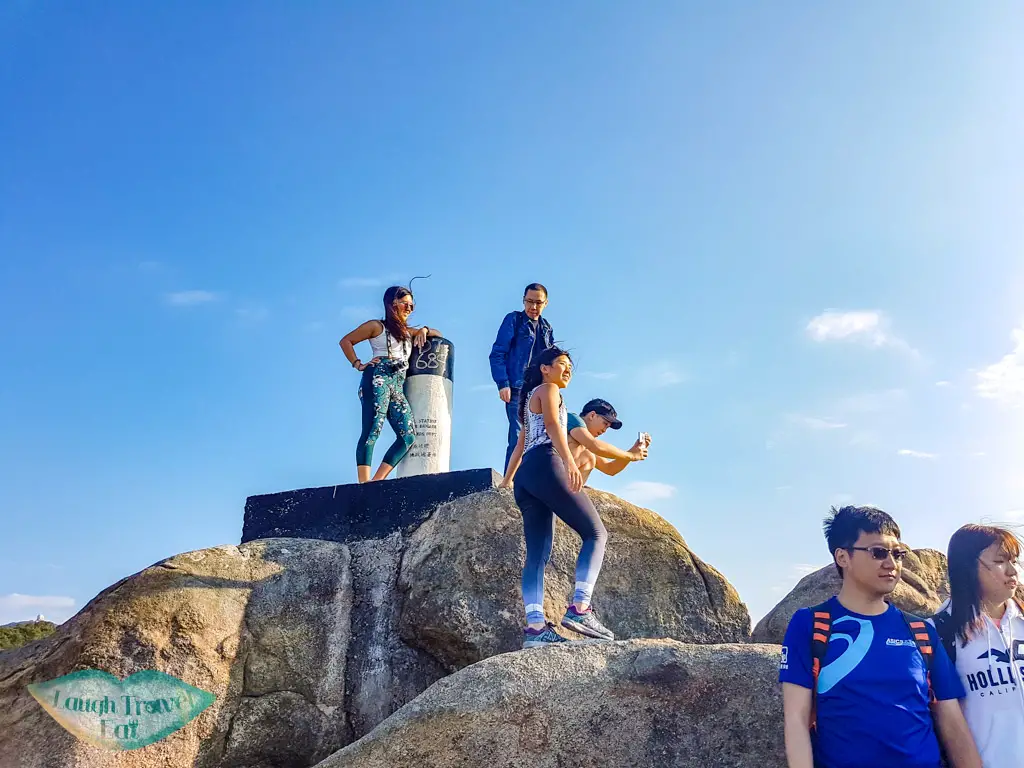 It is a popular place for photographers, especially around sunset time. You can easily head out the same way or hike along Sir Cecil's Ride that takes you down to North Point.

How to get there: take the minibus 25 from Causeway Bay to Braemar Hill (end stop)
Time taken: less than an hour return
Difficulty: 2/5, mostly for the possibility of getting lost otherwise it's 1/5

Kai Kung Leng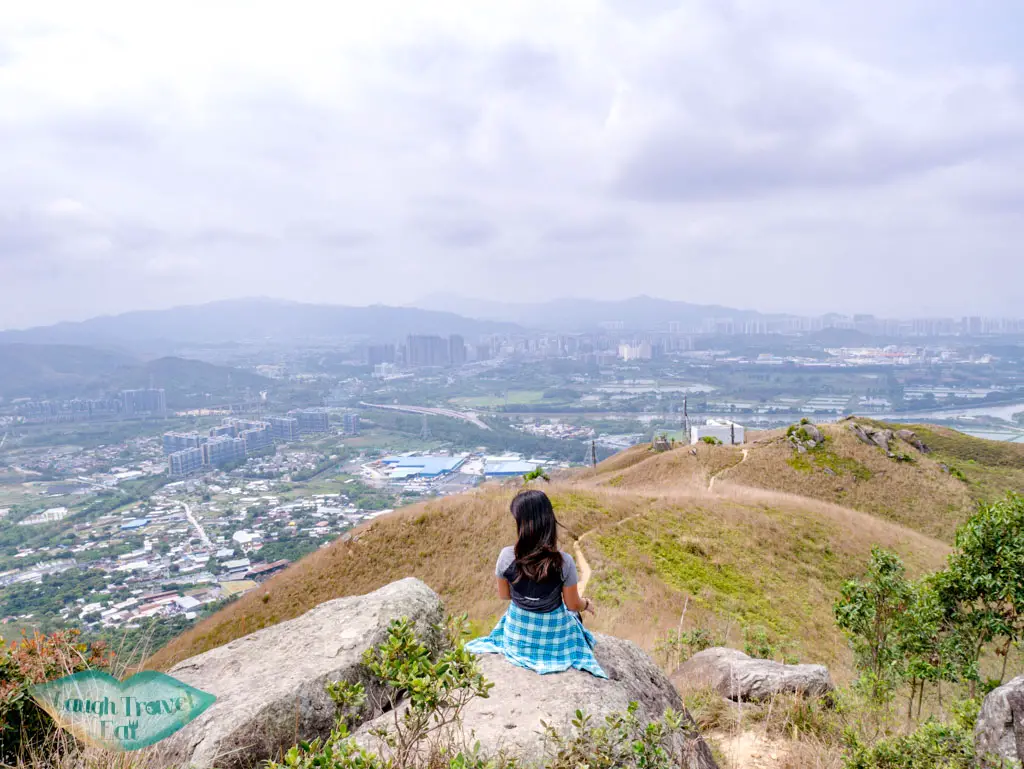 Skipping back to the New Territories, you can admire both the view of Yuen Long and over to Shenzhen. Kai Kung Leng refers to its shape, which is like the crown of a chicken.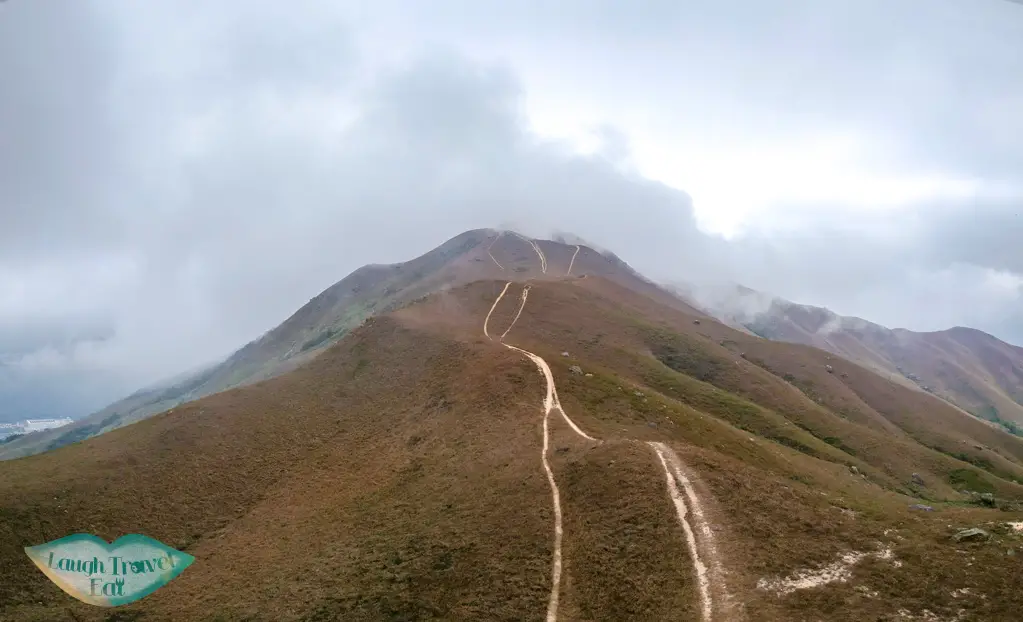 This is a challenging trail that's perfect for those who are looking to step up their hiking game and overlooks the Mai Po Wetlands, too. The trail is fairly exposed, so make sure you have a hat, sunglasses, and sunscreen. There are some rock clusters on the ascent that makes for a beautiful photo and the ascent is like a pretty velvet trail.

How to get there: 603 minibus from Yuen Long
Time taken: 5 hours
Difficulty: 4/5 as it is a long and exposed trail with steep climb

Buffalo Hills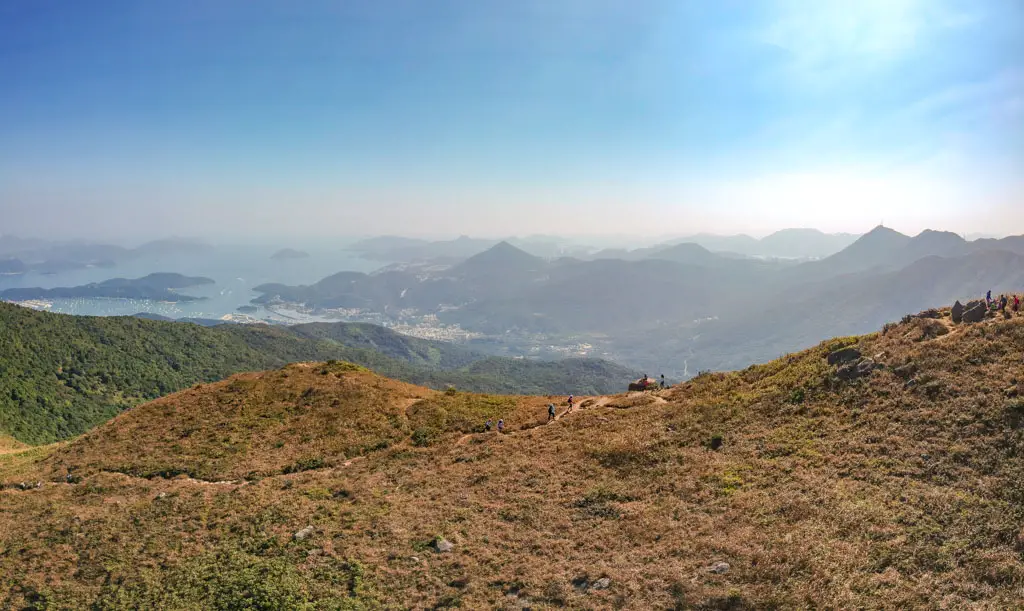 The Buffalo Hills refer to the West and Water Buffalo Hills and are two of the mountains between Shatin and Sai Kung. It is closer to the Sai Kung side with a great view of Pak Shan Wan and one of the best places to see silver grass in autumn.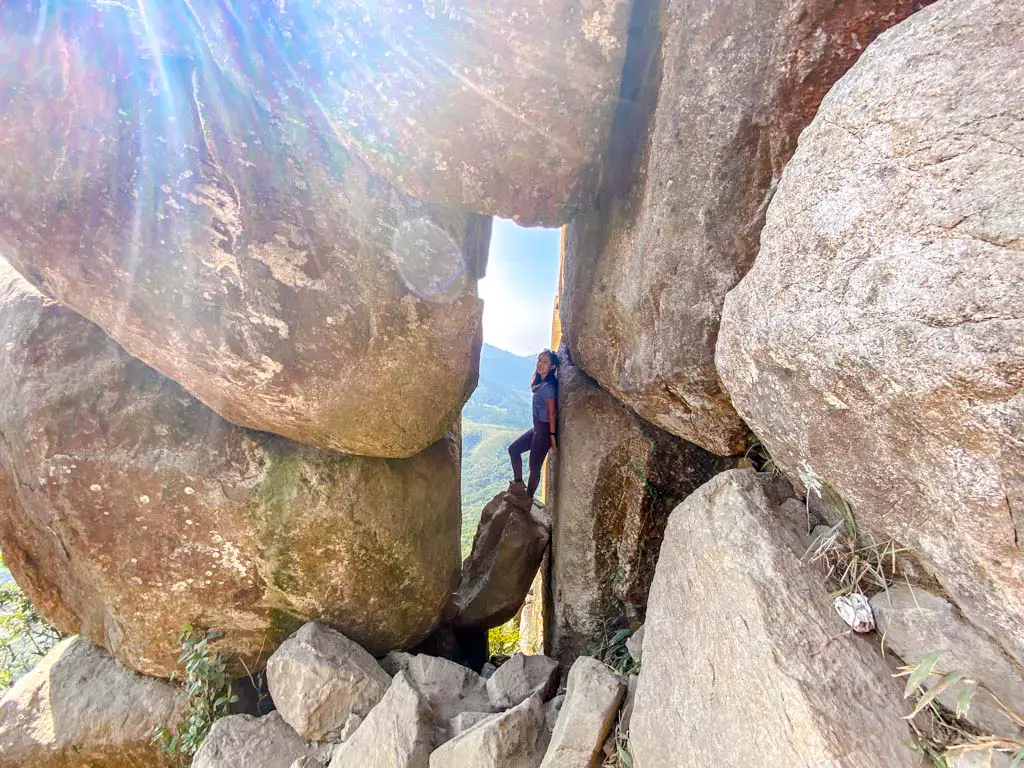 Aside from silver grass, the mountains are known for their rock clusters and are called 'rock city'. In particular, the rock window just below West Buffalo Hills is the main attraction.

How to get there: the trail starts at Wong Nai Tau, which is reachable by bus
Time taken: 4-5 hours, depending on which route you take
Difficulty: 3.5/5 

Dog Teeth Ridge/Lantau Peak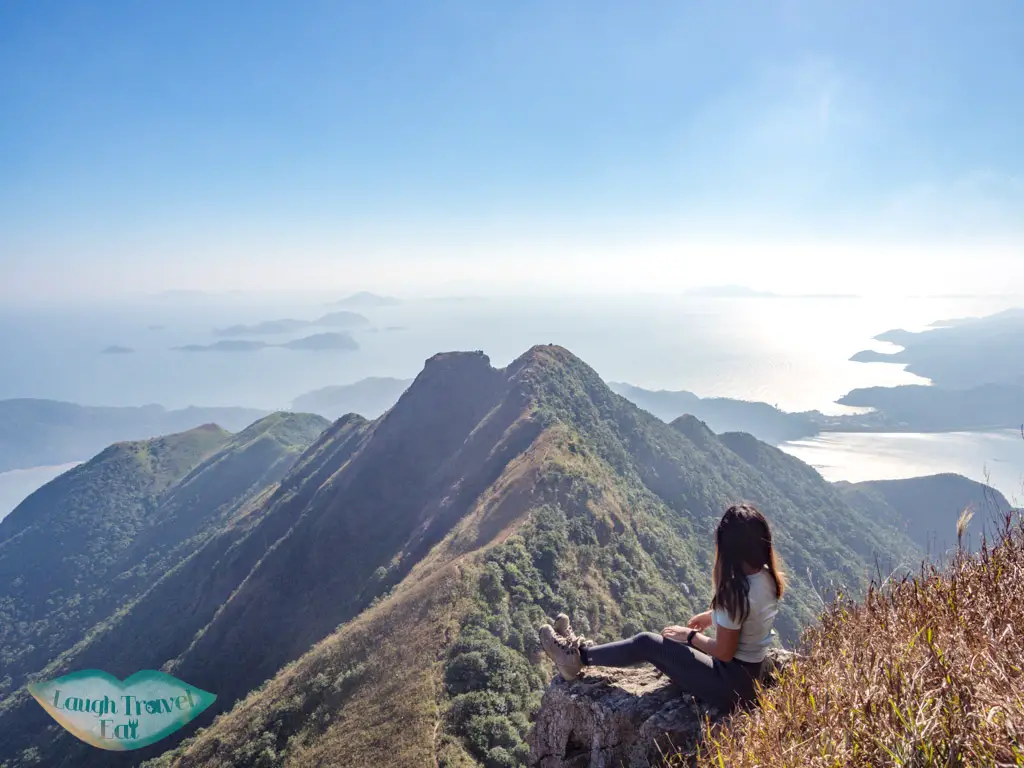 Lantau Peak is the second highest mountain in Hong Kong and the highest on Lantau Island. The most challenging and scenic way to get up is via the Dog Teeth Ridge, which is named for its dog-teeth-like jagged peaks.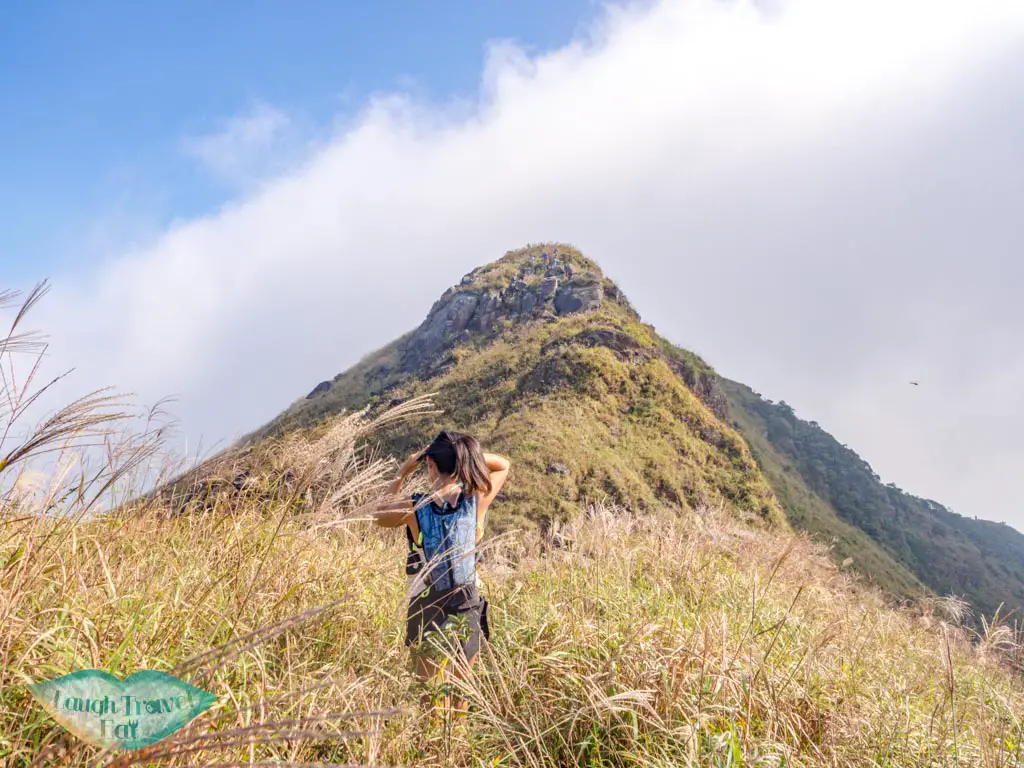 The route starts from the Shek Pik Reservoir and takes you up to this famous ridge called 'One Line of Survivability' and up, joining the Phoenix Trail up to Lantau Peak.

How to get there: bus 11A, 11, or 23 and get off at Shek Pik Police Stand stop
Time taken: 4 hours
Difficulties: ⅘ – it's not very long but it is very steep and exposed 
Wo Yang Shan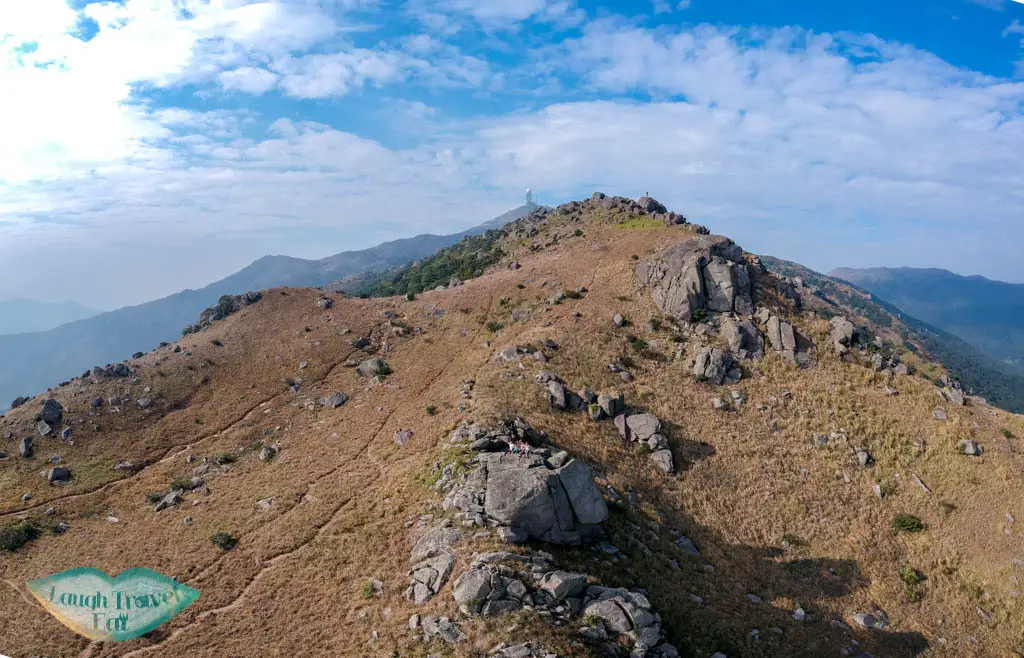 Another challenging hike for the list is Wo Yang Shan, which is just below Tai Mo Shan. You get a great view of Tai Mo Shan – the highest mountain in Hong Kong, and of Tsuen Wan and Shing Mun Reservoir as well.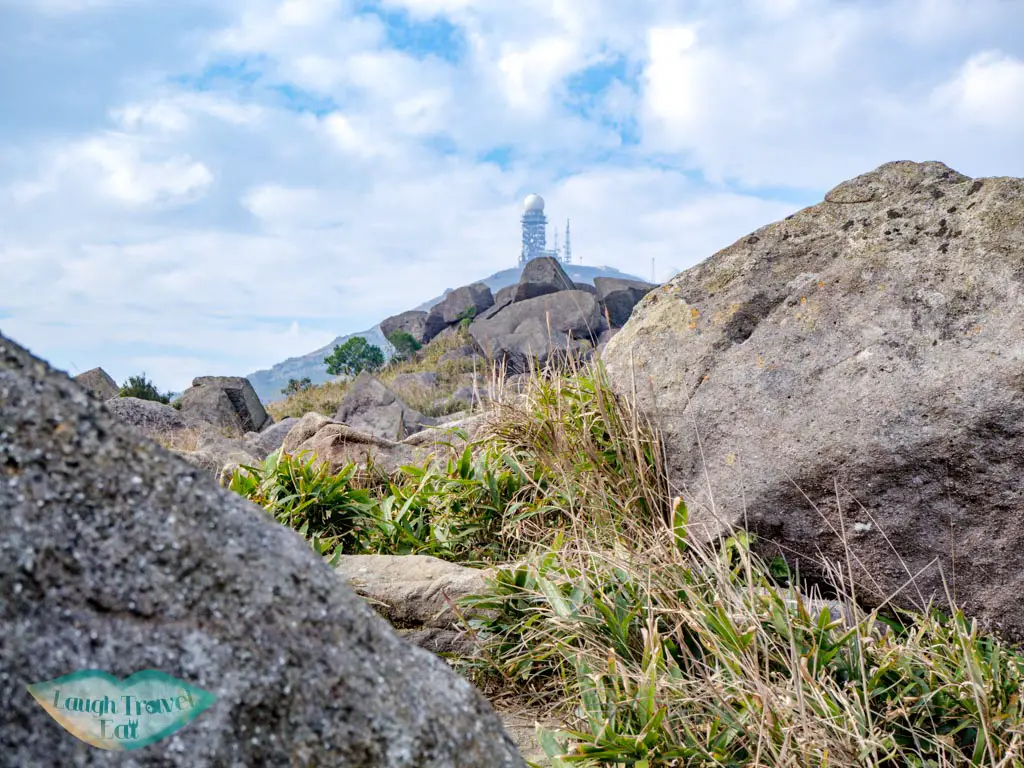 It's an alternative city view hike that is not as busy as Lion Rock or Kowloon Peak, with some boulder clusters that are perfect for photos, too.
How to get there: you can walk there from Tsuen Wan MTR
Time taken: 5 hours
Difficulty: 4/5 – it's quite long and steep
Ap Lei Pai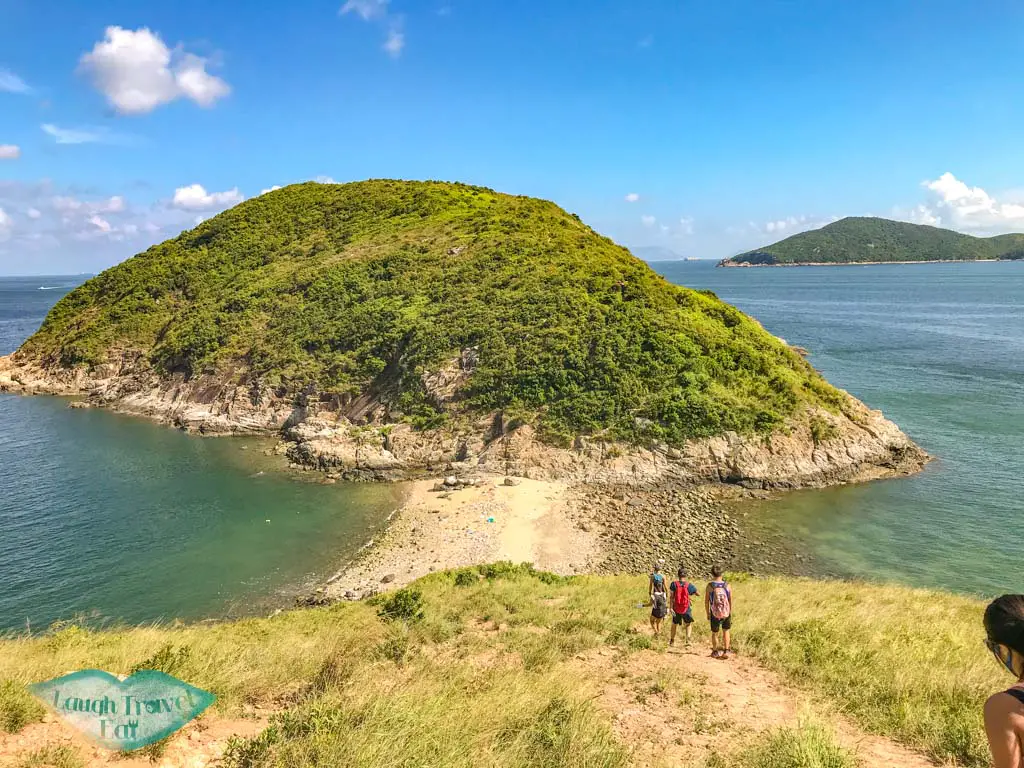 For a seaside hike, Ap Lei Pai on south Hong Kong Island is both a fun and gorgeous choice. It is a tombolo – linked by a sandbank that would be covered during high tide, though in recent years it has stayed quite permanent.
The initial hike up to Yuk Kwai Shan is steep and tough, as is the descent from it to Ap Lei Pai, but the coasteering option and the lighthouse on the very southern edge of the Ap Lei Pai.

How to get there: Lei Tung MTR station
Time taken: 2-4 hours depending on which route you take and whether you take the ferry out
Difficulty: 4/5 due to its steep terrain and exposed trail