Aberdeen in Hong Kong, known as Hong Kong Tsai aka little Hong Kong, is one of the most historic parts of Hong Kong Island. It is said to be the source for Hong Kong's name and was even once named Moto Hong Kong (the original Hong Kong) by the Japanese during the occupation era.
It is famous for the Aberdeen Floating Village, the floating seafood restaurant Jumbo, and its promenade. It lies across a small harbour from Ap Lei Chau (see here for hiking Ap Lei Pai) and is a perfect half day trip if you're a seafood and culture lover:
How to get to Aberdeen Hong Kong
With the South Hong Kong Island line, it's easy to reach Aberdeen by going to Lei Tung Station. Take exit A2 and it's a short walk to the promenade. You can easily combine Aberdeen with a trip to Ap Lei Pai for hiking.

A short history of Aberdeen Hong Kong
Aberdeen was an important harbour back when Hong Kong was nothing more than a backwater coastal town in southern China. It is said that the transport of incense wood from the New Territories had earned the name 'Heung' – fragrant, and 'Kong' Harbour, which then turned into Hong Kong.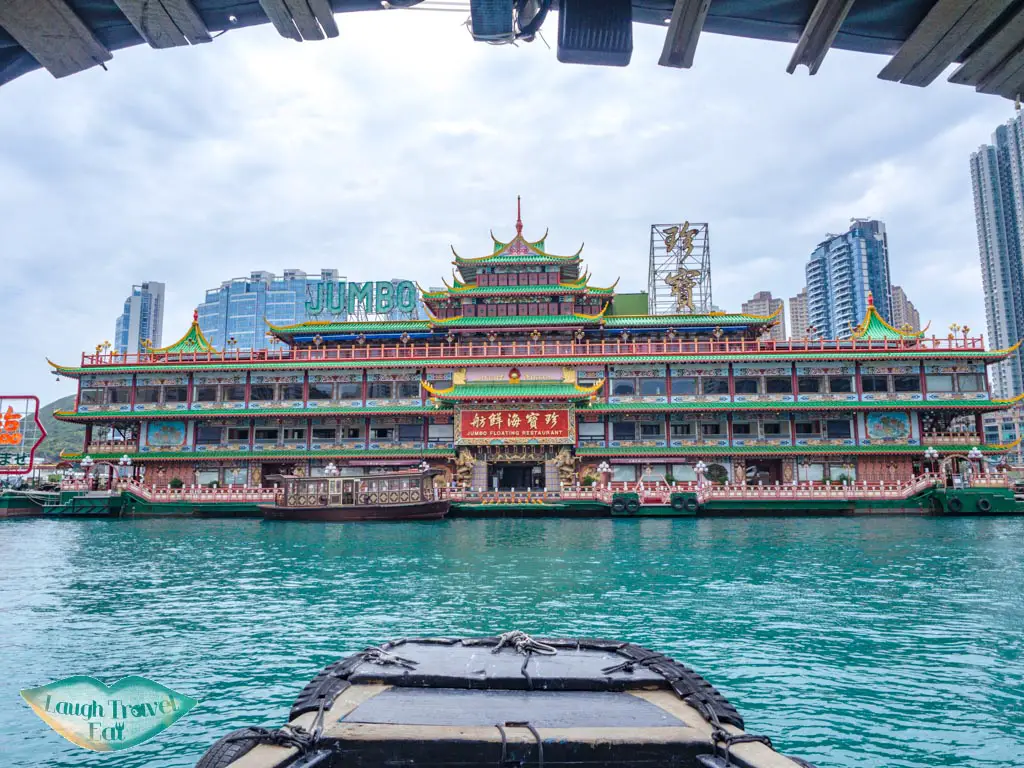 Other materials that made their way to the port were stone bricks, which gave it its other name "Shek Pai Wan" – stone row bay. Like many other harbours in the area, there is a temple nearby, and it dates back to the 18th century: Hung Shing Temple. This is where the first wholesale fish market in Hong Kong started and it remains running today.
Roughly half of Hong Kong pre-colonisation population consisted of farmers in the New Territories and fishing folks living on boats. And the Aberdeen fishing village is among the most famous. 

Things to do in Aberdeen Hong Kong
Hung Shing Temple Aberdeen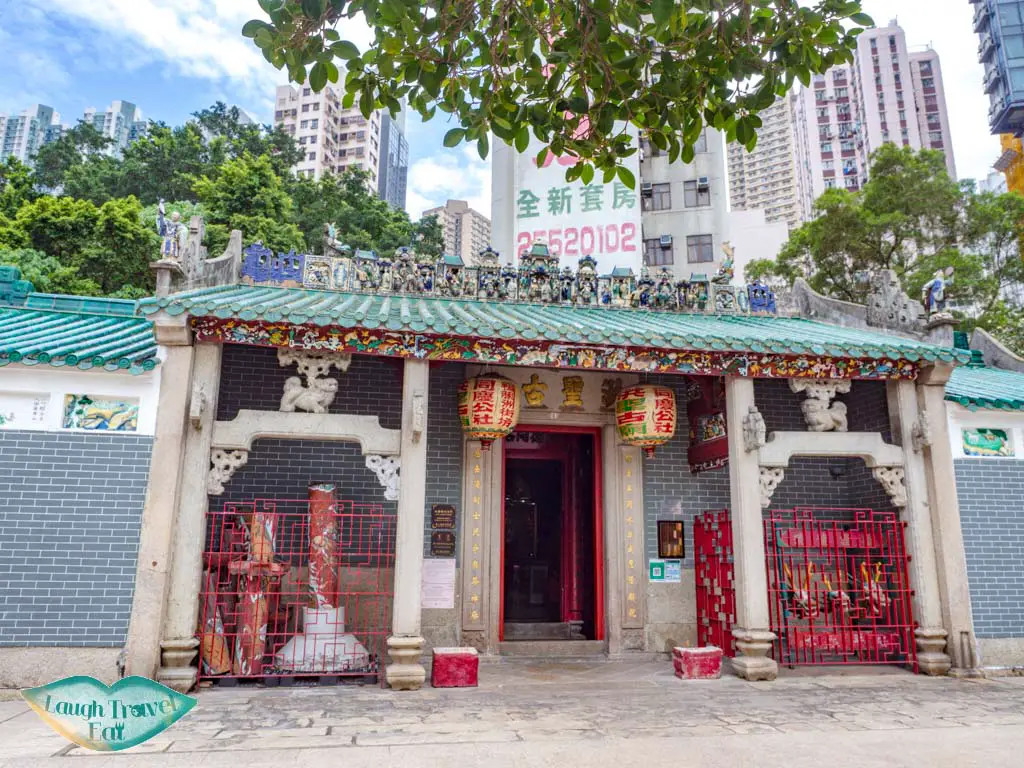 Dedicated to the Taoist deity Hung Shing, the temple dates back to 1773 in the Qing Dynasty and is the oldest structure in the area. Hung Shing is the deity of the southern ocean, hence a popular deity in Hong Kong along with Tin Hau.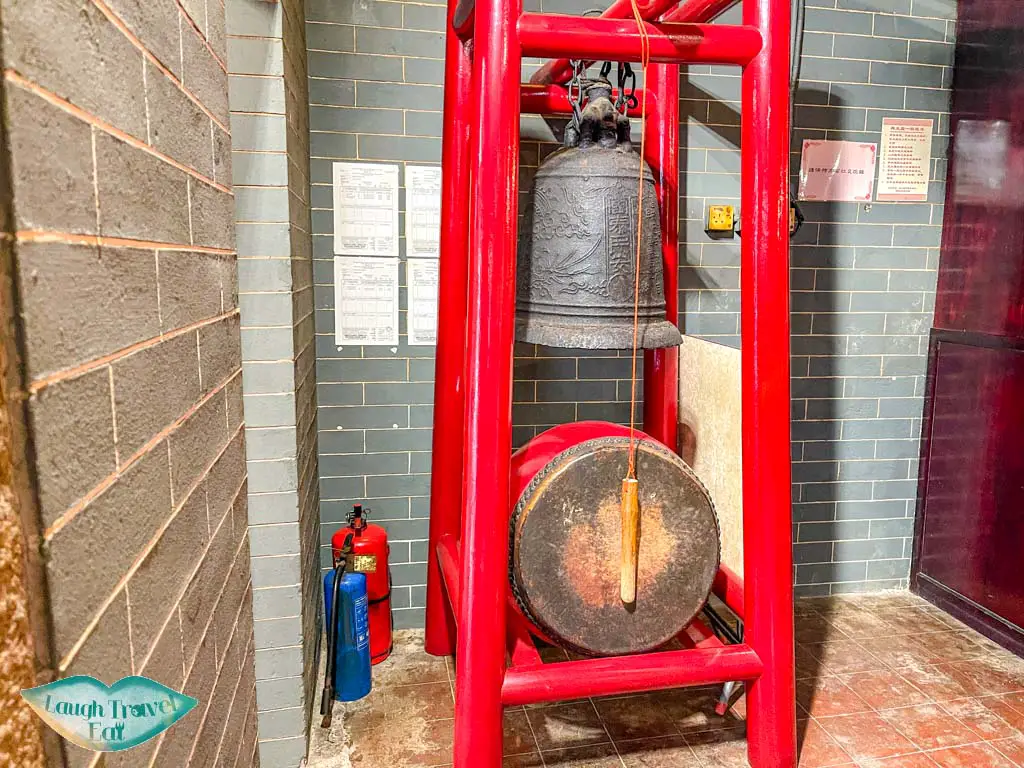 Like the other Taoist temples, it also houses other deities like Kwan Tai, Tin Hau, and Tai Sui. Don't miss the historic bell that dates back to 1773.

Aberdeen floating village
Also known as Aberdeen fishing village, the Aberdeen floating village is located in the Aberdeen West Typhoon Shelter. It is west of the Ap Lei Chau Bridge between Aberdeen town and Ap Lei Chau with a few hundred fishing folks still living in between. They are mostly Tanka people who live on houseboats with low ceilings and limited fresh water and no electricity.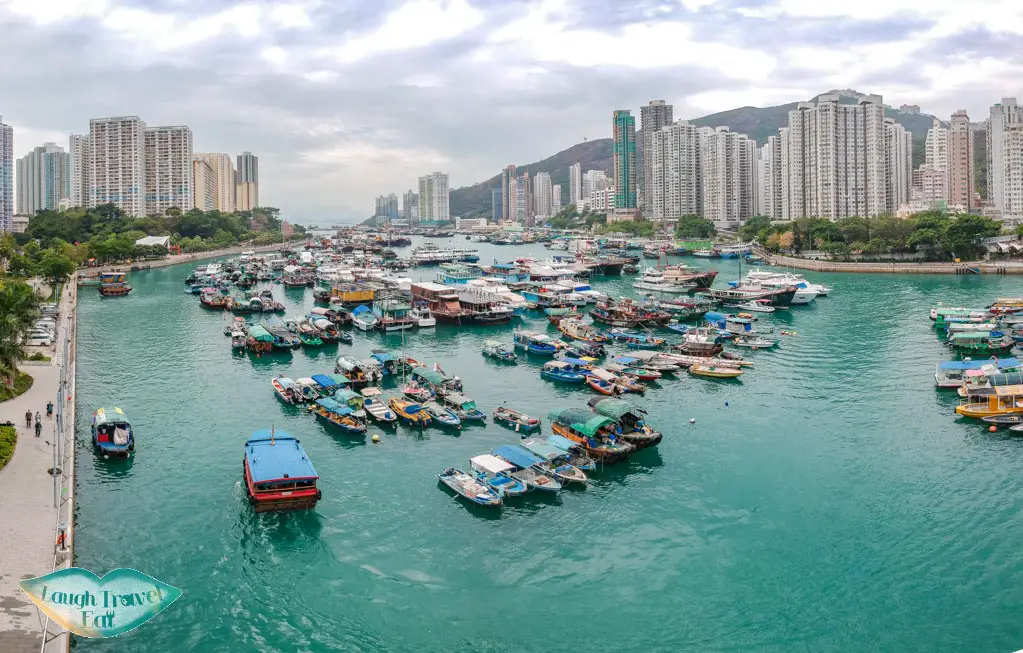 Fishing was their main source of income, and when the fishing industry went into decline in the 70s, many decided to move on land. A steady stream of sampans weave through the parked boats, ferrying tourists and locals to and from Aberdeen and Ap Lei Chau.
And you can visit a floating house museum nowadays:

Aberdeen boat trips: Aberdeen 1773 tour
A perfect choice for history buff, the Abedeen 1773 tour combines a historical visit to a traditional house boat with a scenic sampan ride around the whole of the Aberdeen Typhoon Shelter. The 1773 in their name comes from the year the bell inside the Hung Shing Temple which reflects the history of the area.
The tour starts at the Hung Shing temple, with an informative audio guide accompanying you around the harbour on the sampan Ride around the fishing village, going past the:
Jumbo Floating Restaurant
Aberdeen Wholesale Fishing Market
Ap Lei Chau Shipyards
Ap Lei Chau Wind Tower Park
Float – a glass boat can accommodate up to 150 when stationary, and 50 when the boat moves
Note: they also have a junk boat that they rent out as well and you can find more details on Seayou HK. 
It is a very photogenic journey, and there are plenty of photo spots along the way.
Aberdeen Houseboat visit
The houseboat was bought from a fishing family, restored and adapted to become a museum that would showcase the life of the fishing folks. This is a project by a local who grew up in the area and his family were also floating village people. All the artefacts and items displayed were collected from neighbourhood collections.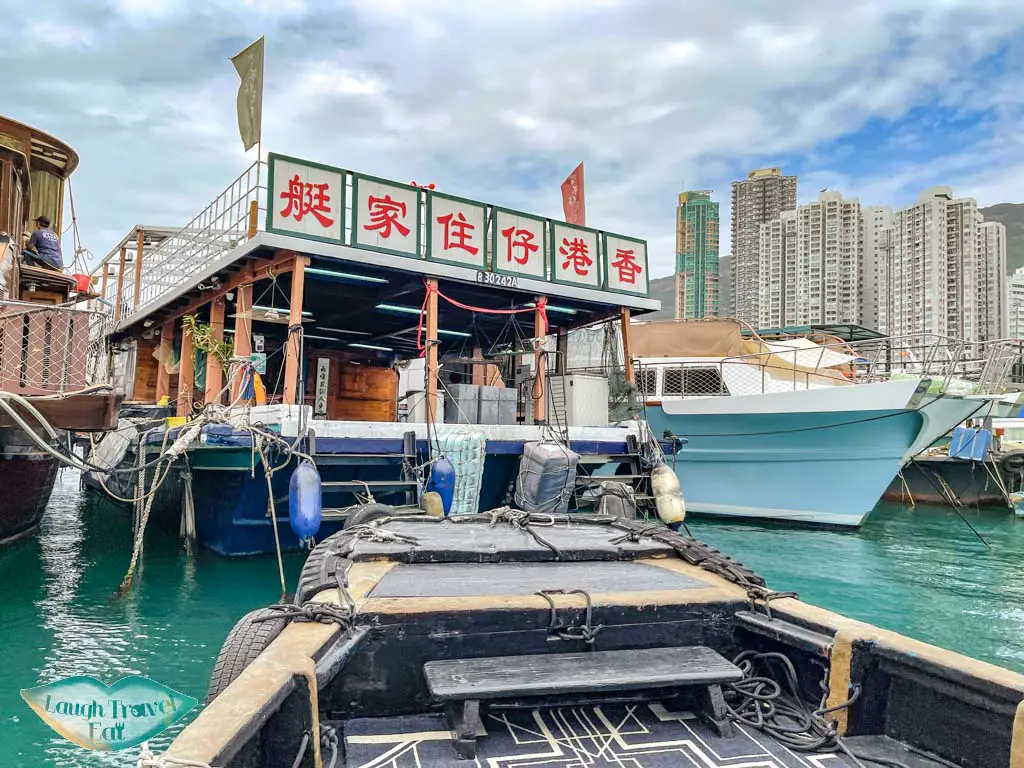 These include the seafood drying racks dangling at the front of the ship and a renaming certificate that sons get on their day of marriage.
Each of them tell a story of life on a fishing boat and offer a glimpse to a lifestyle that has been replaced by the modern world.
It is worth noting that the height of the interior had been elevated for visitor's comfort. And they have added the most photogenic neon sign of the word 'Fishing' at the end of the corridor. Don't forget to get your shot!
The tour offers complimentary drinks and local snacks, so I enjoyed a Vita lemon tea. They also offer lunch tours that include a takeaway – eaten on the houseboat – lunch of boat noodles from a sampan restaurant! Which is a good way to experience both at the same time as the sampan restaurant moves

Tour operating time: 10:00, 15:00, 16:00, 17:00 (an hour long)
Lunch tour at 11:00, 13:00

You can combine the trip with a half-day visit to Sok Kwu Wan on Lamma Island for more fishing village cultural visit and a scrumptious seafood lunch. See my Lamma Island article for more details and you can see the tour listing here.

Lau Kee Aberdeen Boat Noodles 流記香港艇仔粉
The last remaining boat noodles sampan restaurant in Aberdeen, Lau Kee is a one-man band who serves up home brew fish broth noodles usually accompanied by siu mei (bbq meat etc). Each bowl costs around 30hkd, an absolute steal in this time and day.

He operates around Aberdeen and Ap Lei Chau, so you have to catch him or call and see if he would come over to you. Prepare for a 20-30 minutes wait but it is well worth it to 
Phone: 9140 2628

Aberdeen to Ap Lei Pai Ferry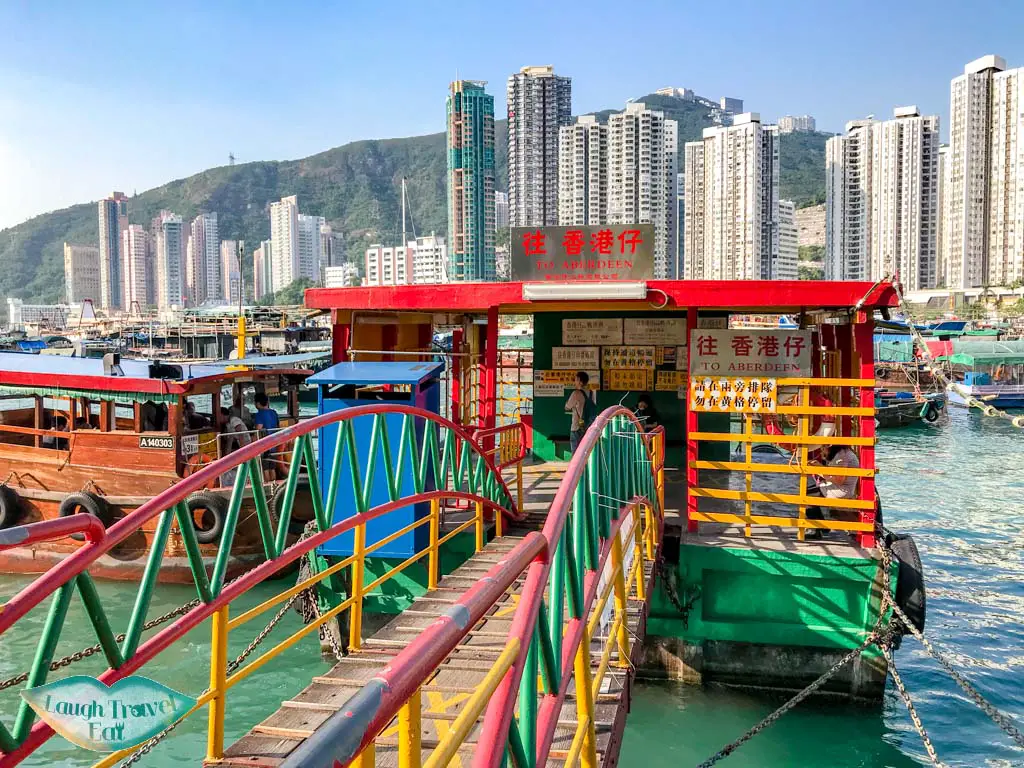 If you don't want to take a proper boat trip, you can hop on a Kaitou and cross from Aberdeen to Ap Lei Pai for a mere 2.5HKD!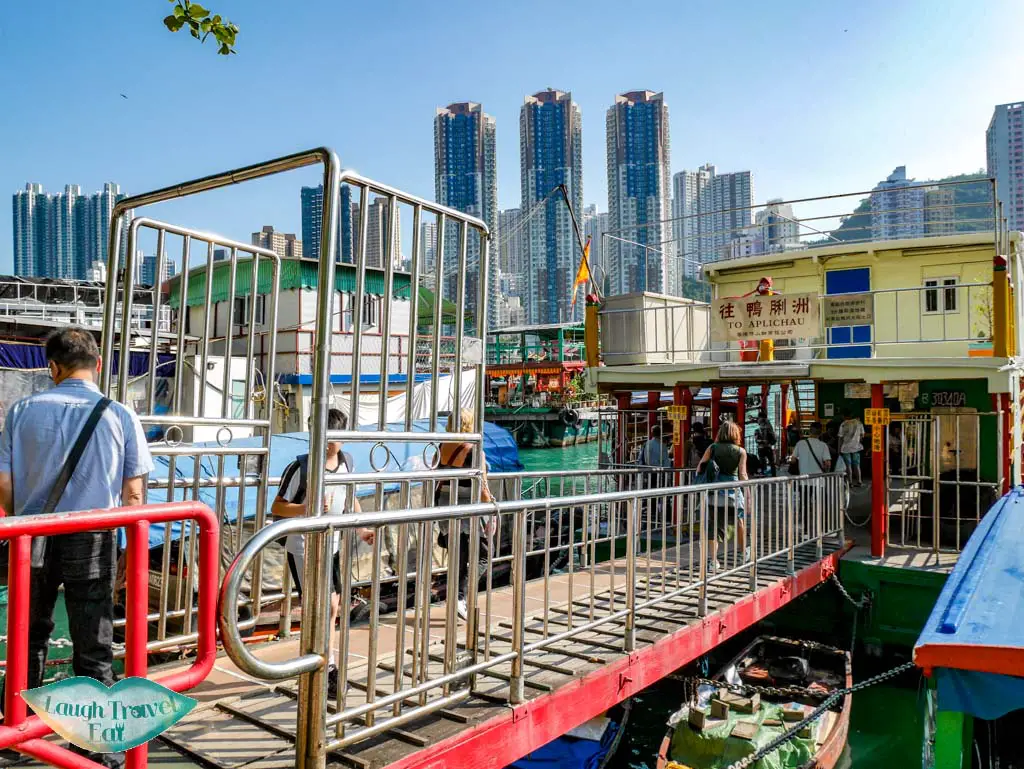 It's a traditional wooden boat as well, similar to the ones you see in Sai Kung. It's also a short journey, only around 5 minutes across the Aberdeen West Typhoon Shelter.
Cost: 2.5 HKD
Aberdeen Promenade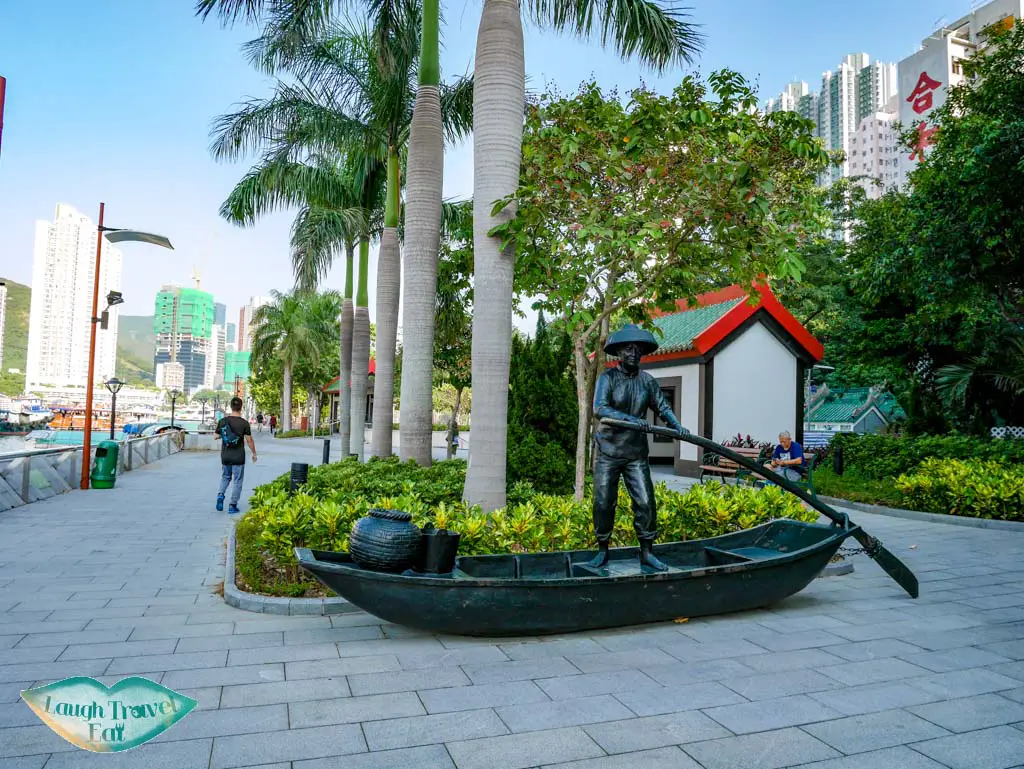 The 800m long Aberdeen seafront promenade makes for a lovely walk even if you don't plan to take a boat trip out.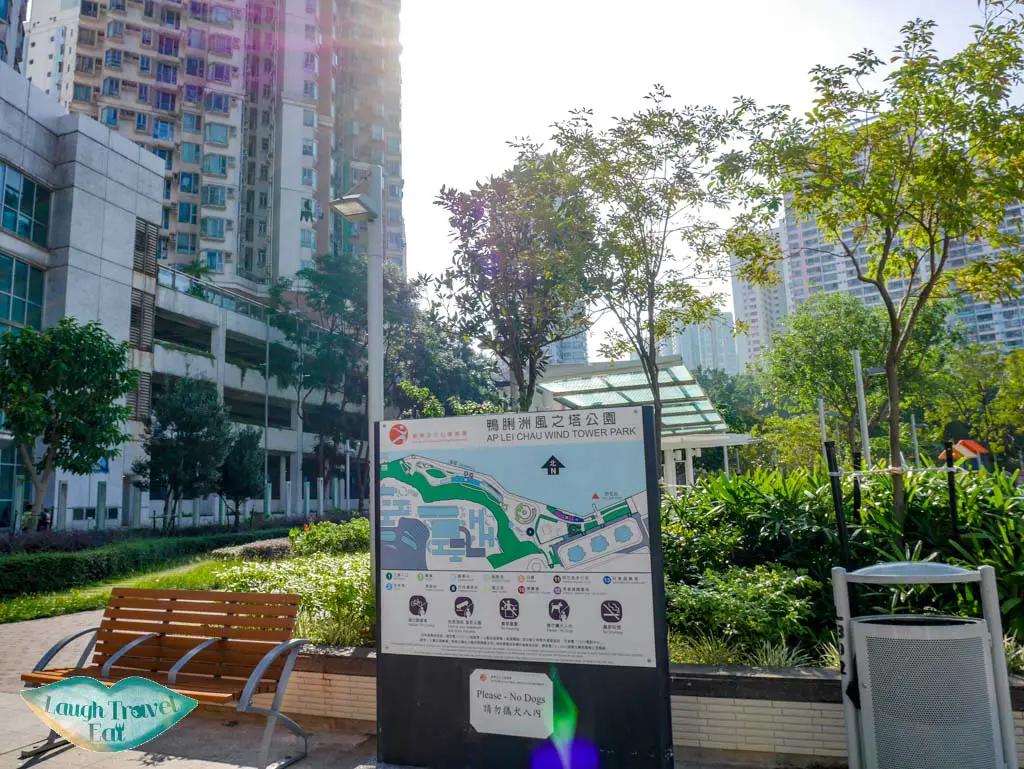 A walk along the whole promenade will bring you past the Ap Lei Pai Bridge, the Aberdeen West Typhoon Shelter with the fishing village, and the Aberdeen Wholesale Fish Market. Aberdeen is a quieter neighbourhood so there isn't as much foot traffic etc. 
Hotels in Aberdeen Hong Kong
Now that Aberdeen is connected by the South Hong Kong line on the MTR, getting there is ever so easy. You can stay in Ocean Park, Wanchai or Central and get there in 10-15 minutes. But if you do want to stay in or near this neighbourhood, here are so picks:

Traditional Houseboat Staycation
If you want to step it up a notch and make this a weekend getaway, you can book a staycation on a traditional houseboat! The houseboat is spacious and has three bedrooms and two bathrooms, equipped with all kitchen essentials and has Netflix and a mahjong table! There're options to add a tour to Aberdeen 1773 as well!
Ovolo Southside
One stop away at Wong Chuk Hang, Ovolo Southside is a trendy warehouse-turn-hotel with a rooftop bar. They have fast internet, modern, industrial style rooms, and a 24 hours gym! And did I mention free snacks in your room and free drinks? There are also more dining options here, too.
Hong Kong Ocean Park Marriott
A relatively new hotel by Hong Kong original theme park, the Ocean Park Marriott is a pet friendly hotel that makes for a comfortable stay for family.