Hong Kong is a diverse city that can take more than 4 days to explore. From the bustling city center, colonial history to country parks and stunning mountain vista, even as a local I often still find new things to do. I would recommend spending a week here if possible, but if 4 days is all the time you have, here is what to do in Hong Kong in 4 days:
> for essential information in Hong Kong including transport etc, check out my post here
Quick tips on visiting Hong Kong:
Most shops don't open until noon or after 2pm, so do all the sightseeing in the morning and then go shopping (and related activities) in the afternoon.
Mix and match the itinerary the way you like it. The public transport system is very efficient and it shouldn't take more than half an hour to get to and from most of the places I mention (save for the hikes and the day trips)
Day 1: the Peak, Central, take a ferry over to Tsim Sha Tsui
Visit the most iconic sights of Hong Kong on your first day!
The Peak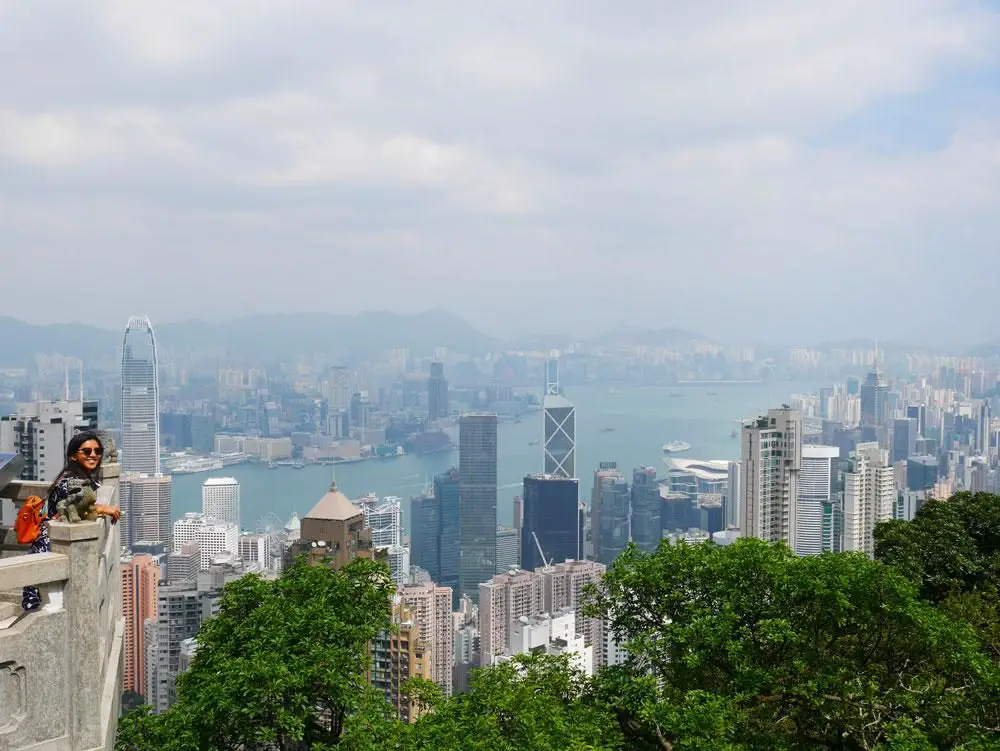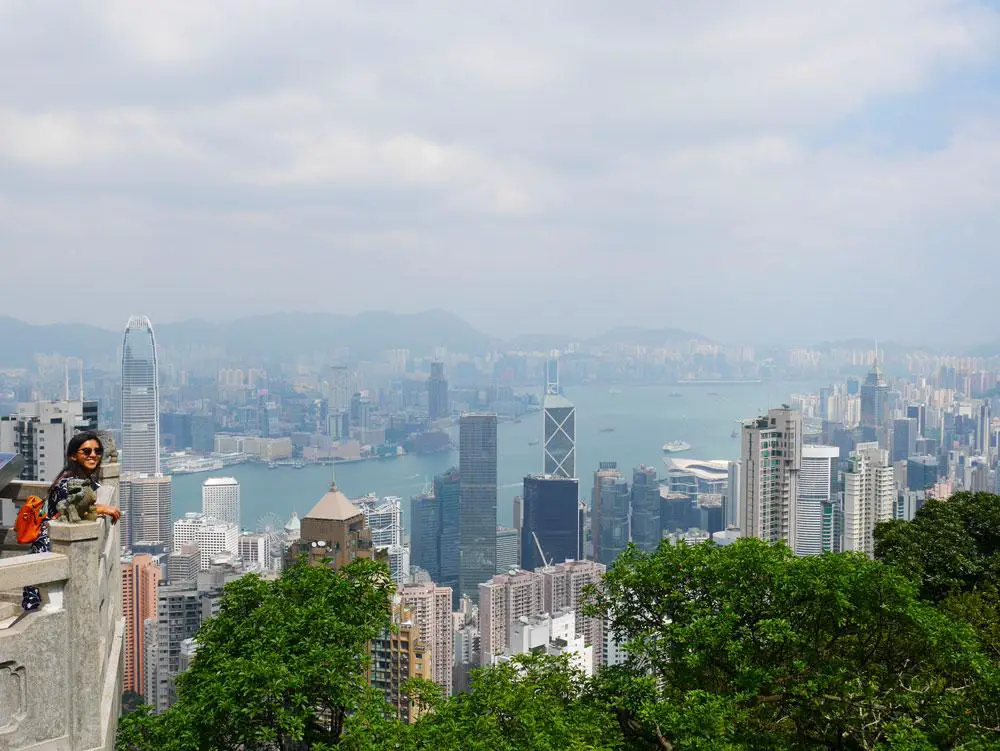 An arguably touristy stop, the Peak is absolutely worth a visit especially if you are into stunning views. It is the classic viewpoint of Hong Kong and the best time to visit it is in the morning. There are numerous ways to get up:
If you are in a group of three and above, I highly recommend getting the taxi up from either Admiralty or Central instead of the bus as it's faster and not too different in price.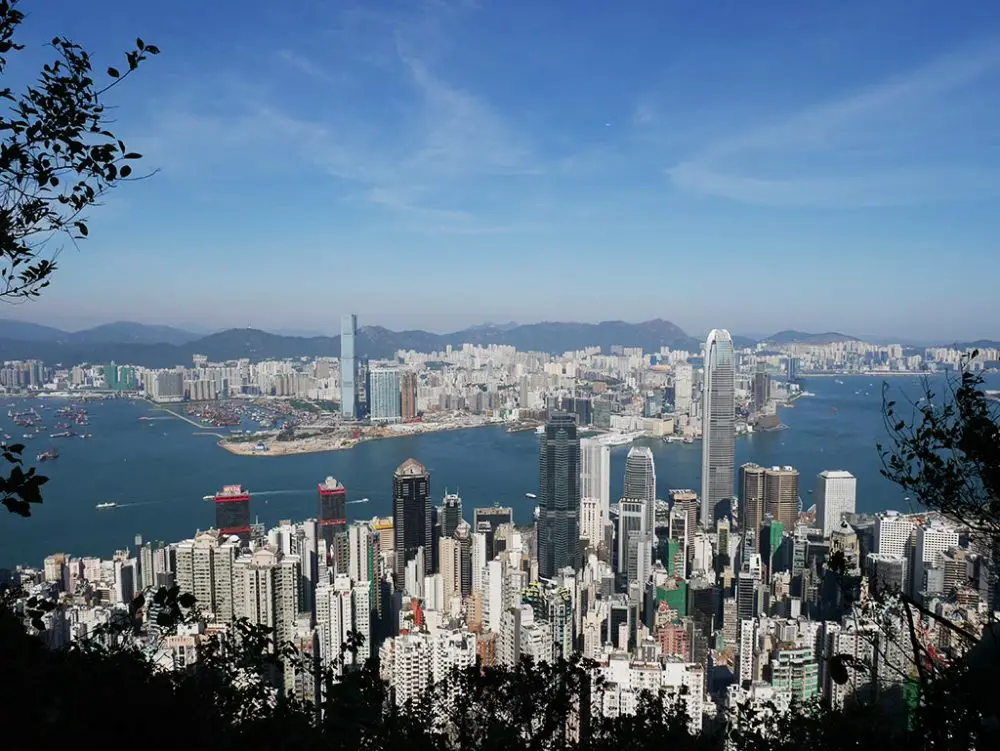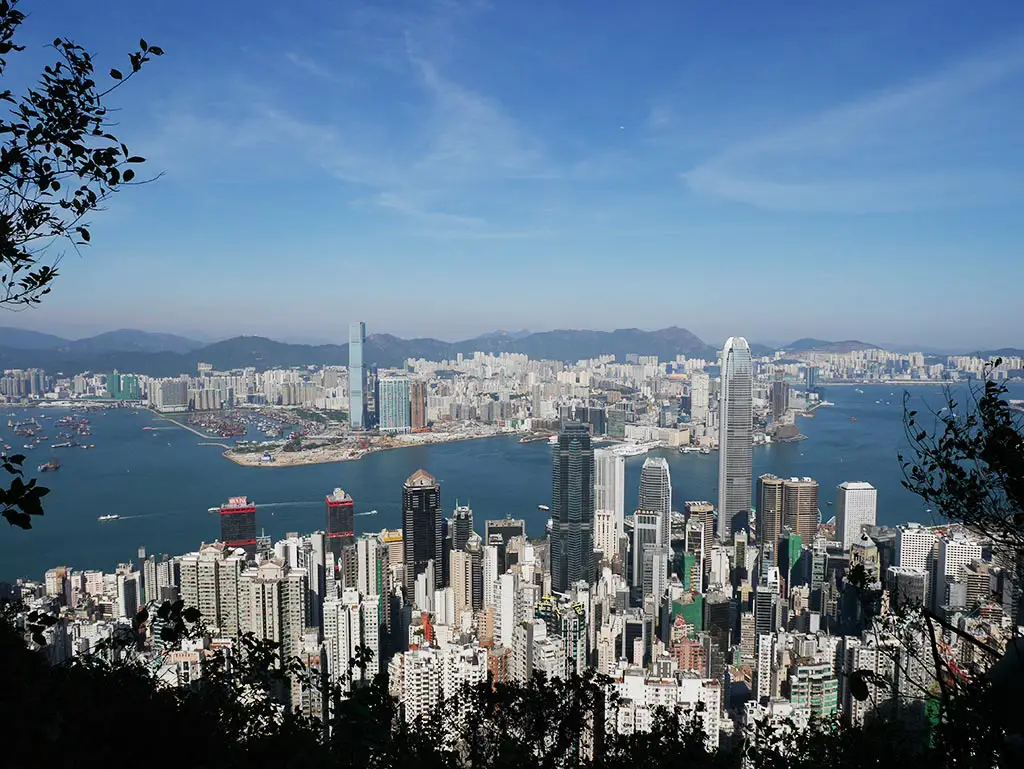 I'd skip the Sky Terrace and instead take in the view at the Lion Rock Pavillion and a short hike along the Lugard Road and back.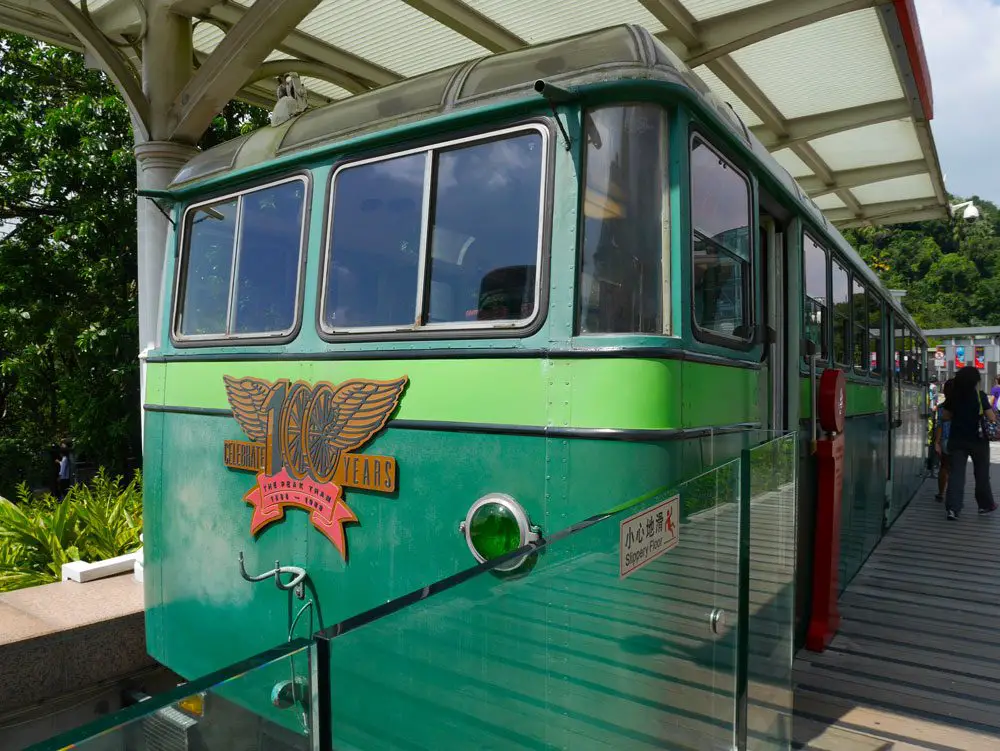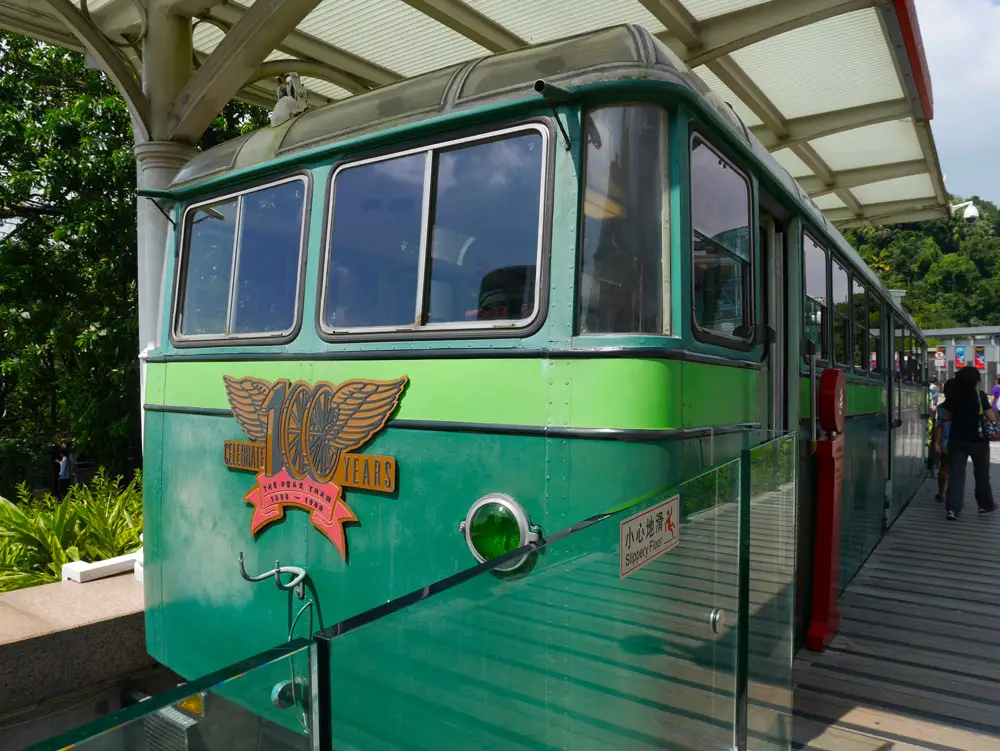 Take the tram down from the Peak Tower and enjoy the 120 years-old mode of transportation. It's best done before noon if not 11 am to avoid the crowds. Alternatively, there is the bus or taxi down. You can also hike down which is not advisable if you are not wearing trainers.

Explore Central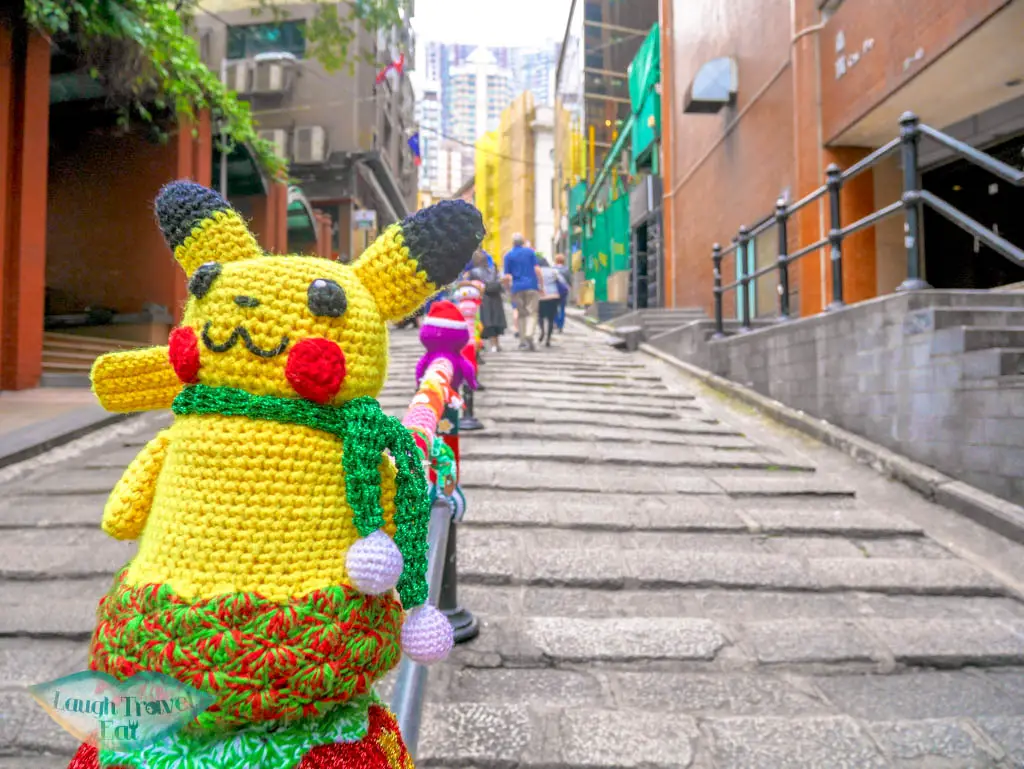 From the Peak Tram station, it's an easy walk to Central and Admiralty that is the heart of Hong Kong's colonial past. Depending on what time you get down, you might want to roam around first or have lunch
Lunch: Central
Central offers a myriad of lunch options. If you are visiting on a weekday, I recommend eating before noon. Sing Heung Yuen is a good local Dai Pai Dong to try, but it can get hot in the summer. For somewhere more relaxed, consider picking a restaurant in SoHo.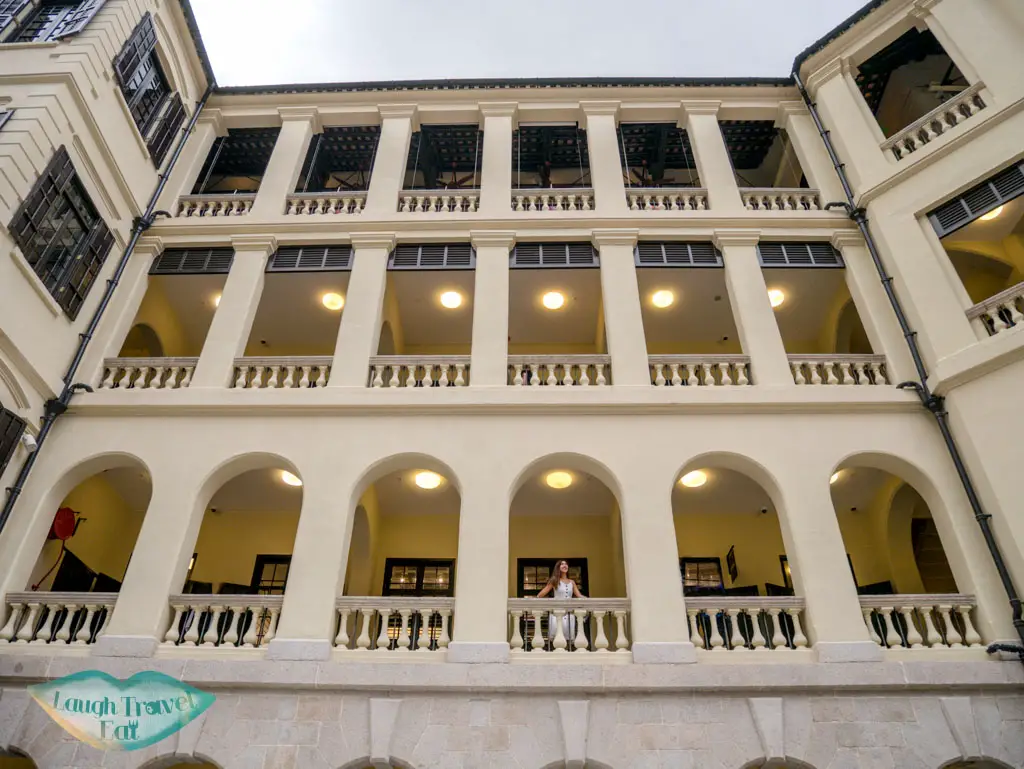 I highly recommend a roam around Tai Kwun, which is great for a hot day since parts of it is air conditioned. Other notable sights are the Mid-Level Escalator, SoHo area, and the Pottinger Street.
Depending on how much you want to see, head back to the hotel for some rest or pop over to the Central Ferry Pier. From pier 5, you can take the Star Ferry across to Tsim Sha Tsui. It's a great and cost effective way (under 4 HKD) to cruise the Victoria Harbour, but if you are looking for something longer than 5 minutes with style, consider the Aqua Luna.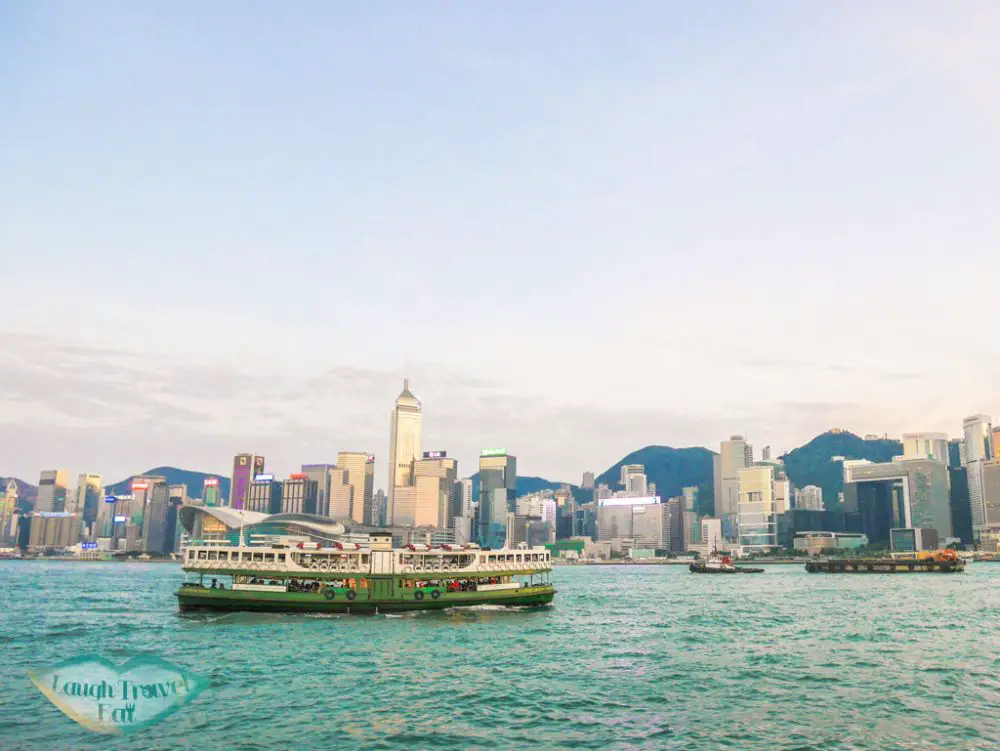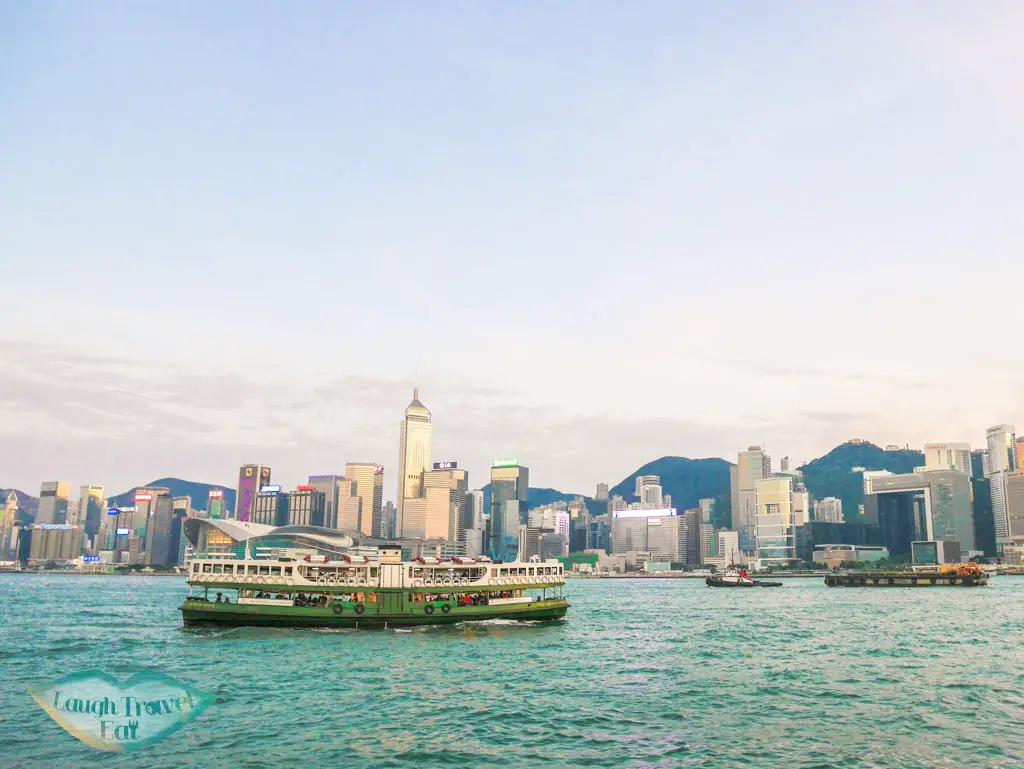 Alternatively, you can also get the MTR one stop from Central to Tsim Sha Tsui.

Tsim Sha Tsui
At the very tip of the Kowloon Peninsula, Tsim Sha Tsui is a bustling part of the city with shopping malls, ethnic enclaves, and many restaurants and bars. If you take the ferry over, here's a quick route to help you sight-see:
The Tsim Sha Tsui promenade and the Avenue of Star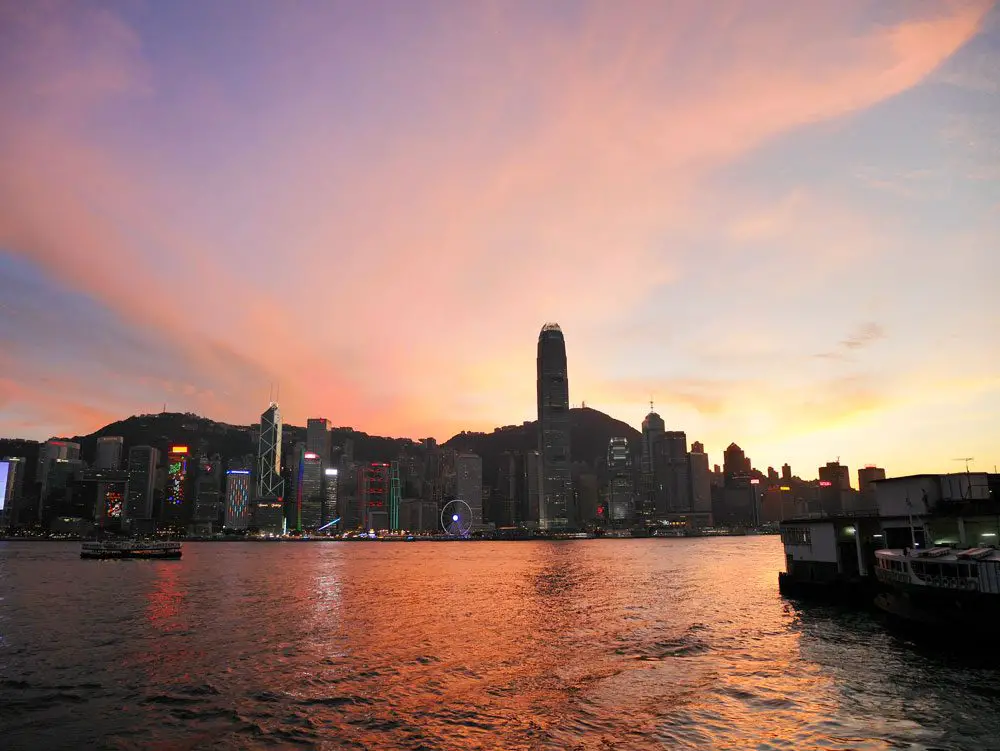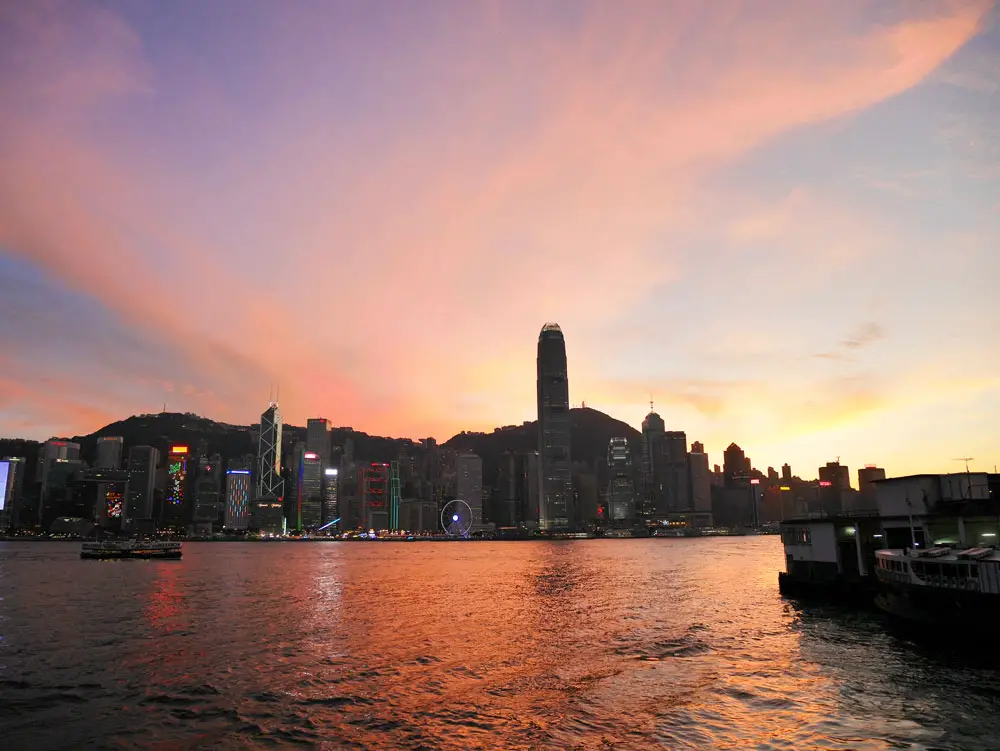 The promenade is to the right of the ferry pier with an elevated platform for people to admire the view of Hong Kong Island and Victoria Harbour. It is connected to the newly reopened Avenue of Star, where you can learn more about the city's movie history. Both are great places to watch the sky turns dark and admire the night view.

Peninsula Hotel
The area is also great for walking and shopping with various malls and historic monuments, such as the Peninsula Hotel.

Chungking Mansion
Known as the Indian and Nepalese hub of Hong Kong, it's a great place to find good Indian food and get your money exchanged. It's also home to some of the cheapest accommodations in Hong Kong!

Kowloon Mosque
The biggest mosque in Hong Kong, the Kowloon Masjid and Islamic Centre stands on Nathan Road and a testimony to the multi-ethnic community in Hong Kong. 

Nathan Road
Nathan Road extends from the end of Tsim Sha Tsui all the way to Prince Edward, with many shops and malls either side. You can wander up to the Kowloon Park and back, or walk all the way up. 

Dinner: Japanese sashimi rice or Korean Fried Chicken
There are many dining options in Tsim Sha Tsui and it would take forever for me to list them all out. So instead, I want to recommend some places for you to choose. By Kimberly Street there is a whole building called H8 where each floor is a different restaurant. My two favourite is Doriya Japanese and Outdark Korean Fried Chicken. If you fancy some Chinese or Hong Kong style food, there's Yum Cha for cutesy modern dim sum.

Rooftop drinks
Don't want the day to end yet? Grab yourself a drink with a view of the Victoria Harbour at Aqua or Woolloomooloo.
Day 2: Sheung Wan, Mong Kok, and Sham Shui Po
Explore Sheung Wan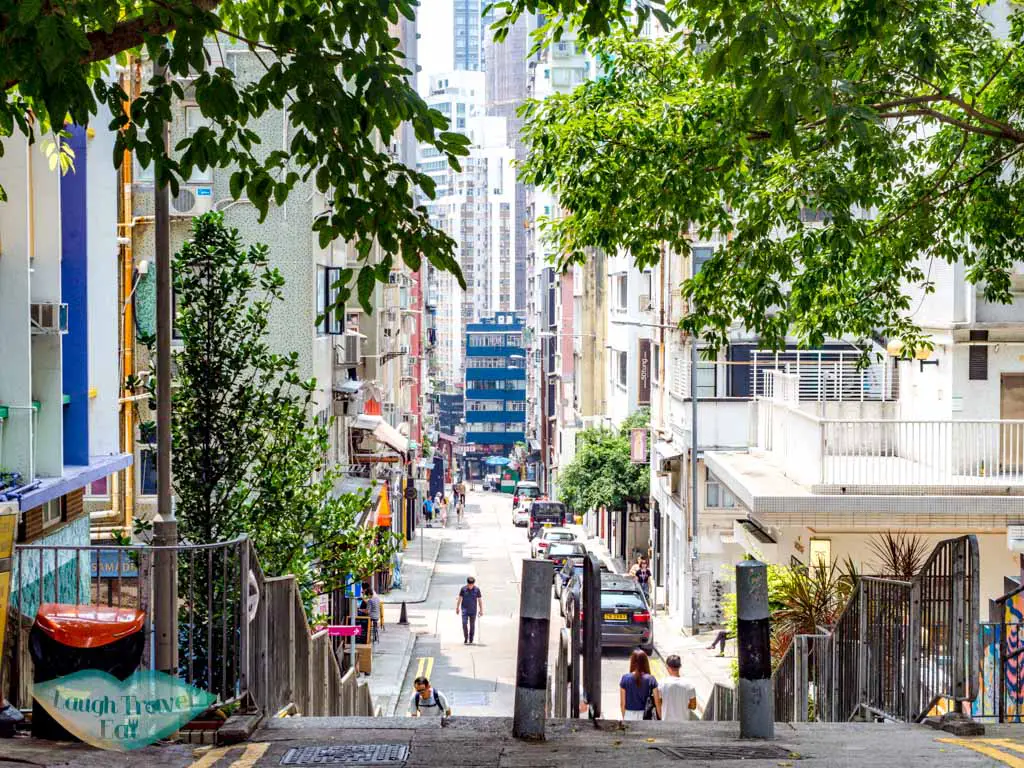 Start your second day in Hong Kong with a roam around Sheung Wan, the district adjacent to Central. The area has both the old and new, with quirky street art alongside historic old temple. I recommend starting with the Western Market, PoHo, then working your way to Man Mo Temple and PMQ.
Lunch: Sheung Wan or Sham Shui Po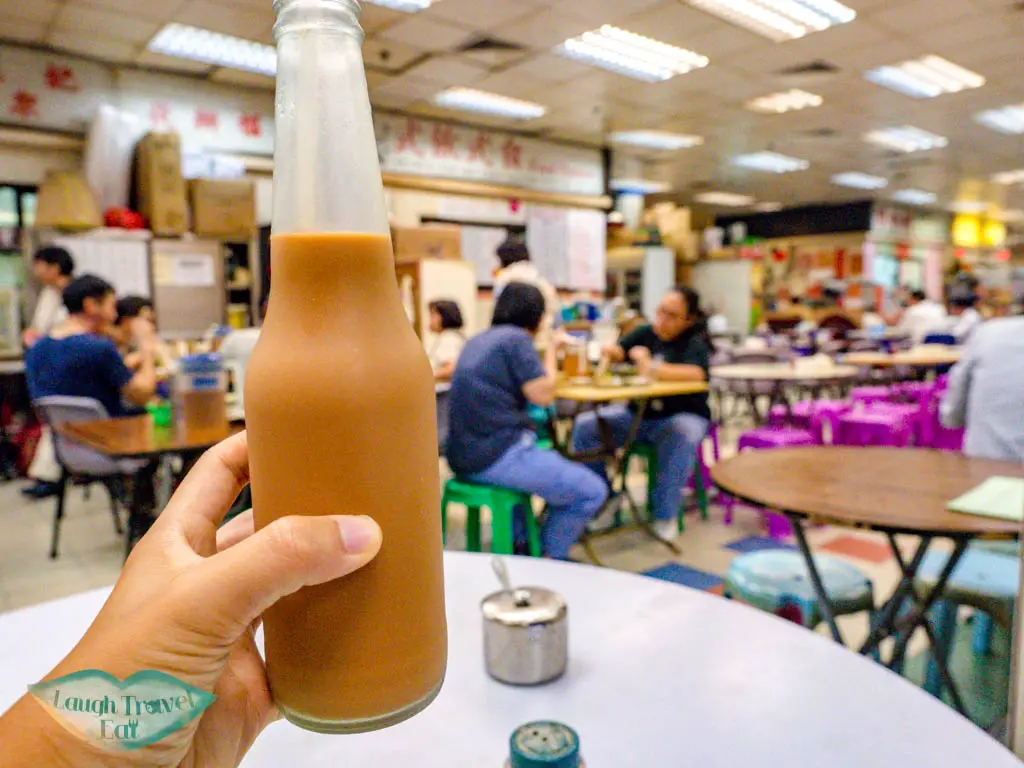 Stay in Sheung Wan for lunch or head over to Sham Shui Po directly. In Sheung Wan, I recommend my favourite Cha Chaa Teng or the Sheung Wan Wet Market, but you can find more choices here.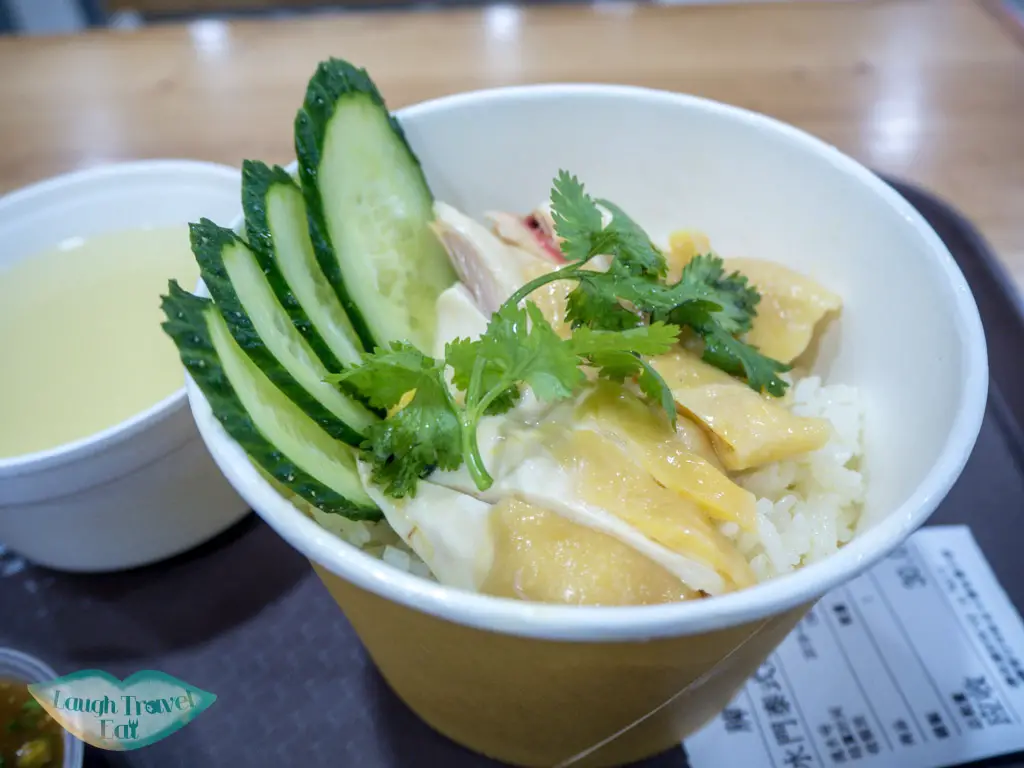 If you want to take the MTR straight to Sham Shui Po, the food court at Dragon Center is great value for money. You can find more options here.

Sham Shui Po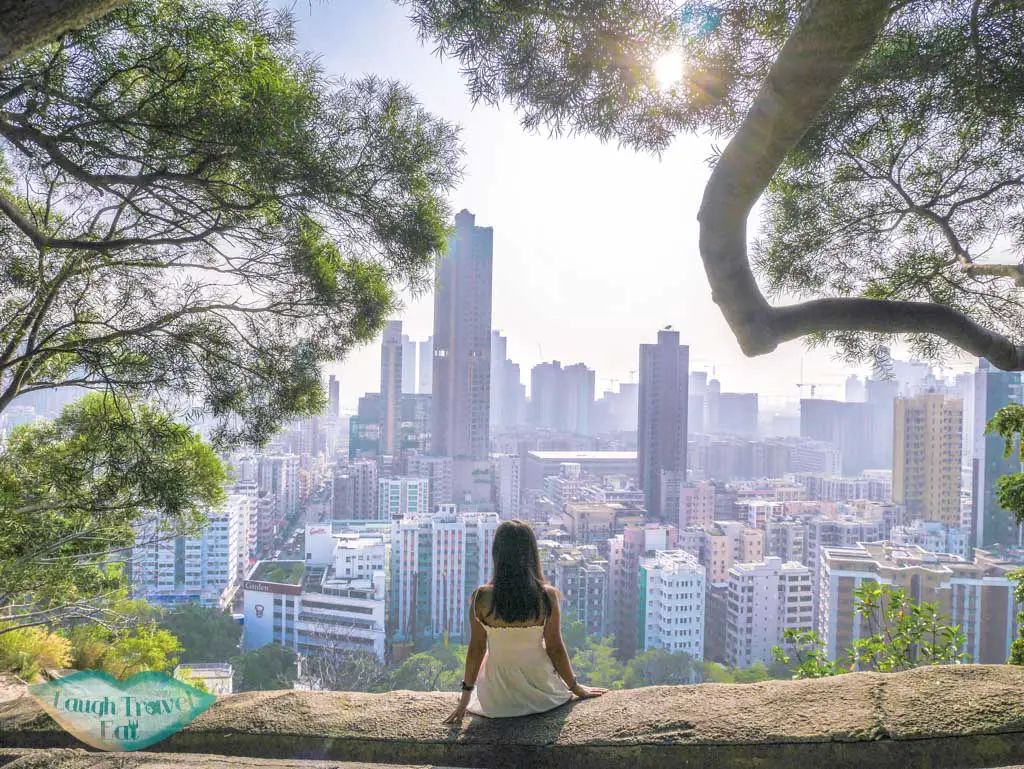 Sham Shui Po is most famous for its electronic market and local vibe. Shop with the local along Apliu Street that serves as an open air market or inside the air conditioned Golden Computer Center. Visit Mei Ho House, now a Youth Hostel with a museum that chronicles its history as the first housing estate in Hong Kong and hike up the Garden Hill beside it for a great view of the area.
Mong Kok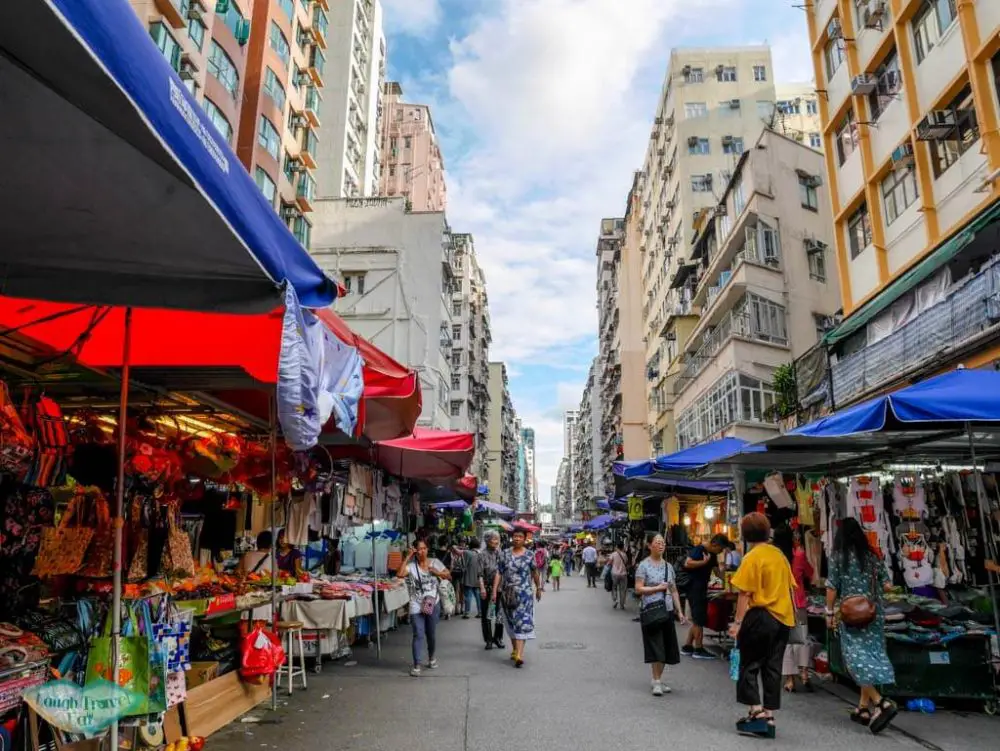 From Sham Shui Po, head to Mong Kok and you can even walk from Mei Ho House down. It's my personal favourite neighbourhood with plenty of street food, shopping, and of course, market. Get off at Prince Edward and follow the sign to Flower Market and Birds Market, then make you way down Fa Yuen Street to the heart of Mong Kok.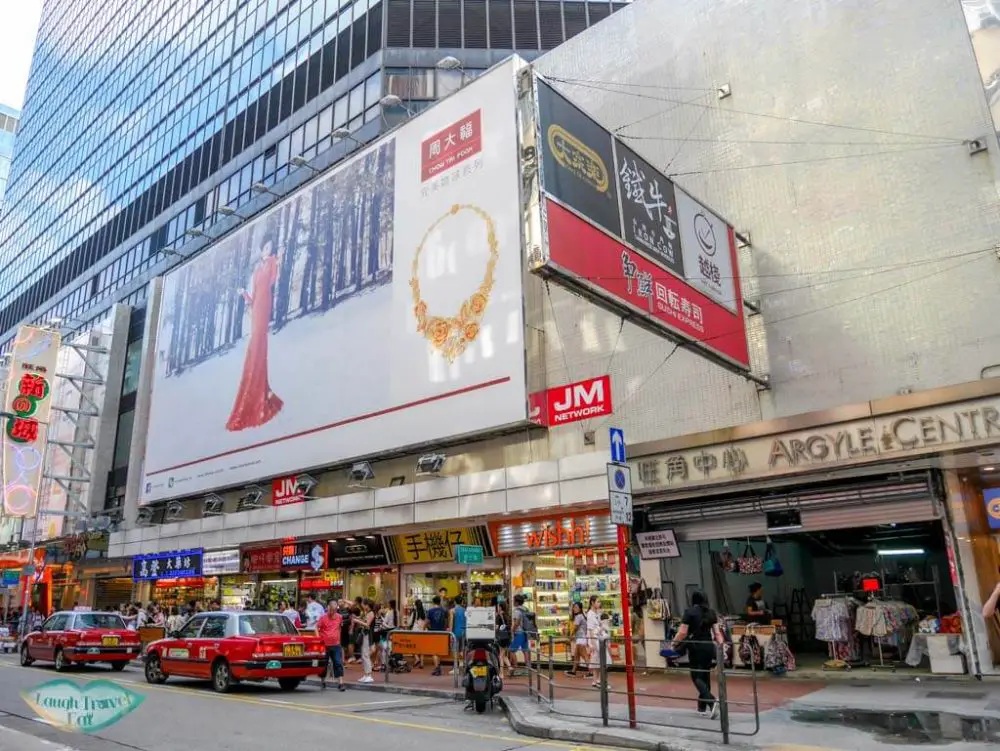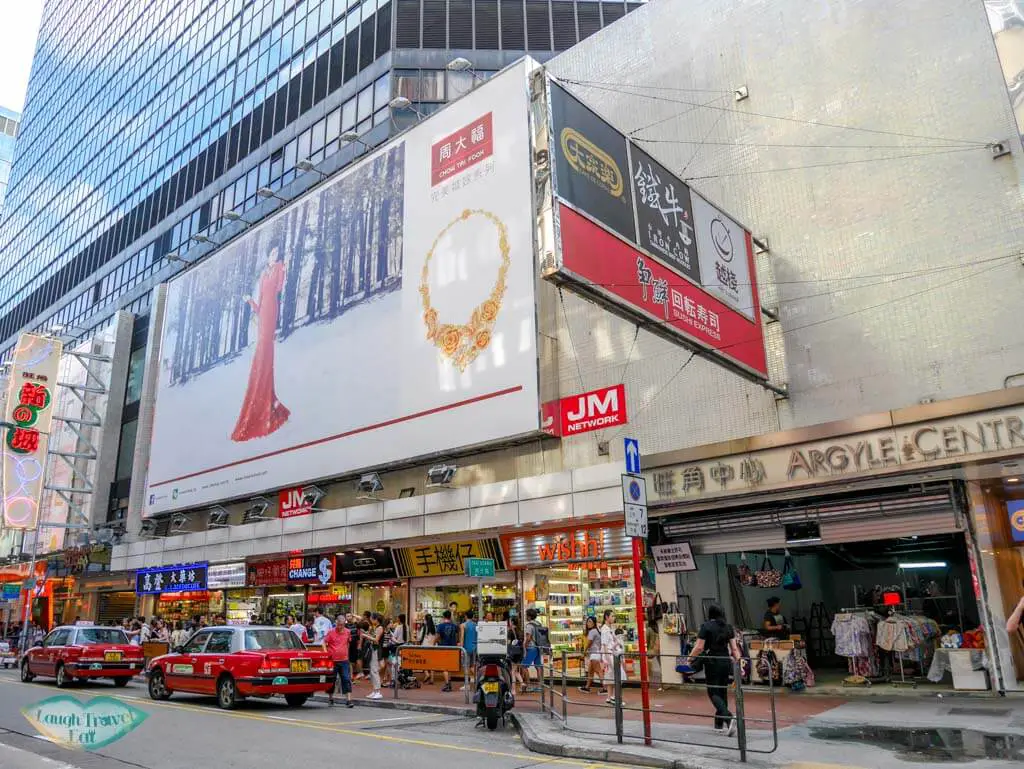 Argyle Center is a great place to stop for a snack to get fueled up before going to Ladies' Market. If you have time, continue to the Temple Street Market.
Dinner: Street food or not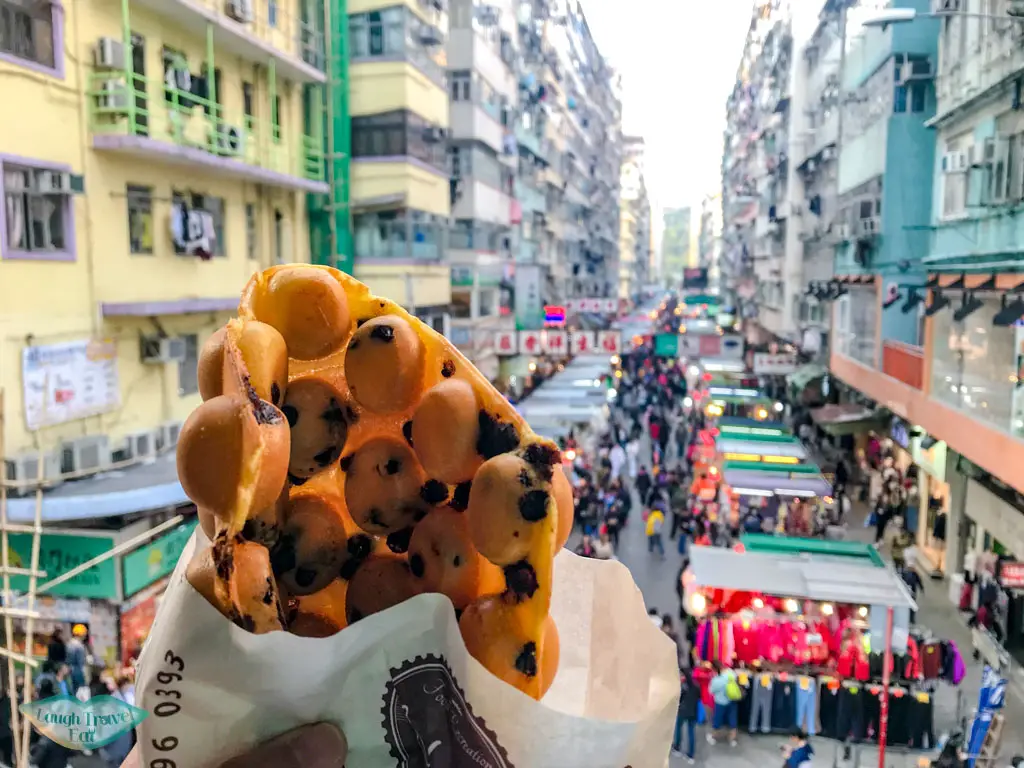 It's easy to get full on street food in Mong Kok, but if you want to sit down for dinner, the options are also endless. 

Day 3: Hike Hong Kong your way
Hong Kong has many hikes, even in the city center. I highly recommend squeezing a hike whether it's easy, medium, or hard, to see a different side of Hong Kong:

Editor's Choice: Lion Rock Hike + Wong Tai Sin Temple

Lion Rock hike is a popular urban trail in Kowloon that overlooks the whole of the Kowloon Peninsula, Victoria Harbour, and most of Hong Kong Island north. A roundtrip takes 3-4 hours from Wong Tai Sin Station, where a temple of the same name is.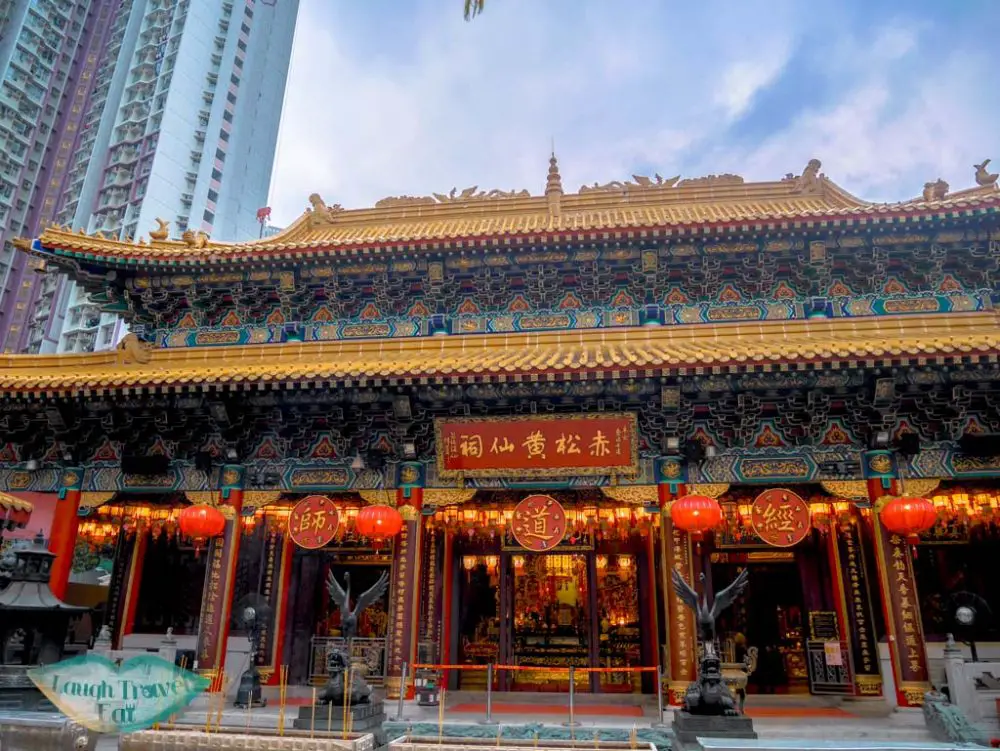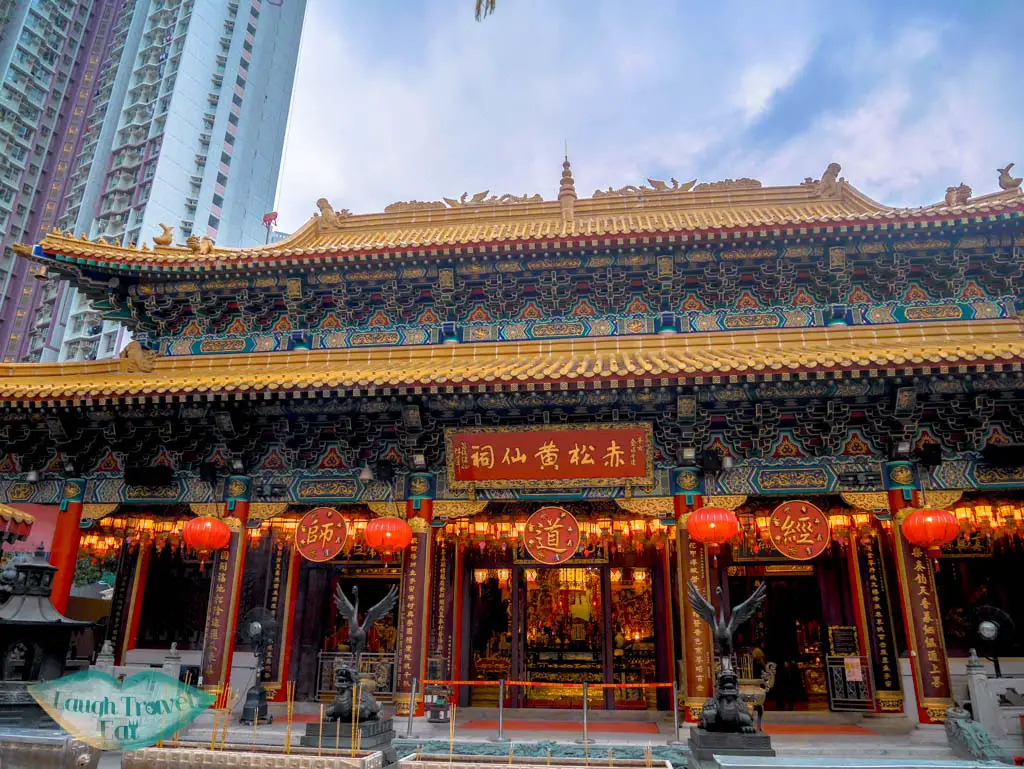 It's a perfect combination and you can take the rest of the day easy, or even pop over to Nan Lian Garden and Choi Hung Estate.
Nan Lian Garden

Choi Hung Estate
HK island choice: Red Incense Burner + Causeway Bay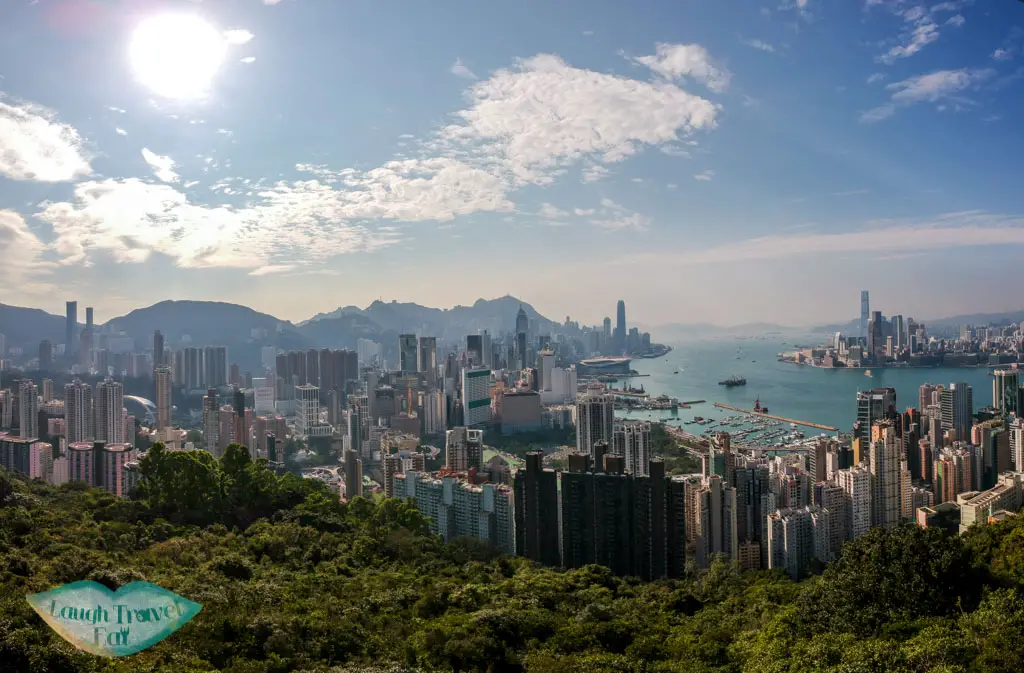 Not a big hiker but still want to see great views? You can stay on Hong Kong Island and hike up to the Red Incense Burner, which last a grand total of half an hour at most. It's only a short minibus ride from Causeway Bay. I would recommend doing this in the evening so you can get the best of both the day and night view.
In the morning, you can pop over to some Hong Kong Instagrammable spots on the island:
Sai Wan Swimming Shed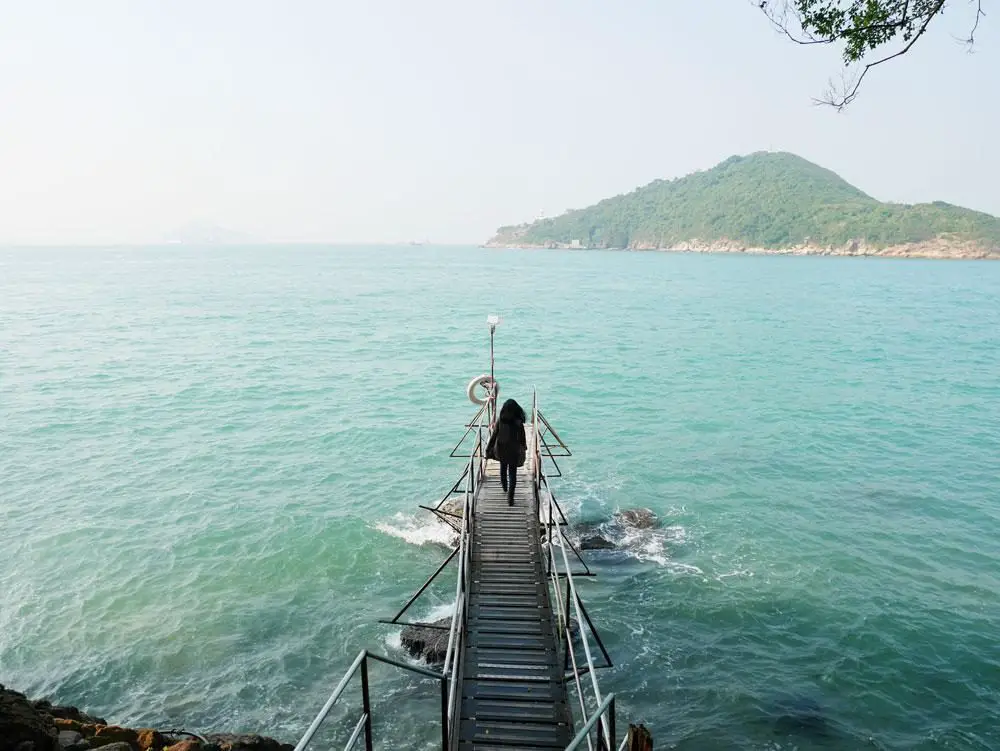 About 15-20 minutes walk from Kennedy Town MTR Station is the Sai Wan Swimming Shed. The narrow walkway extend into the sea is meant for swimmers but the beautiful sceneries and rough waves means that now it's more of a photo spot!

Montane Mansion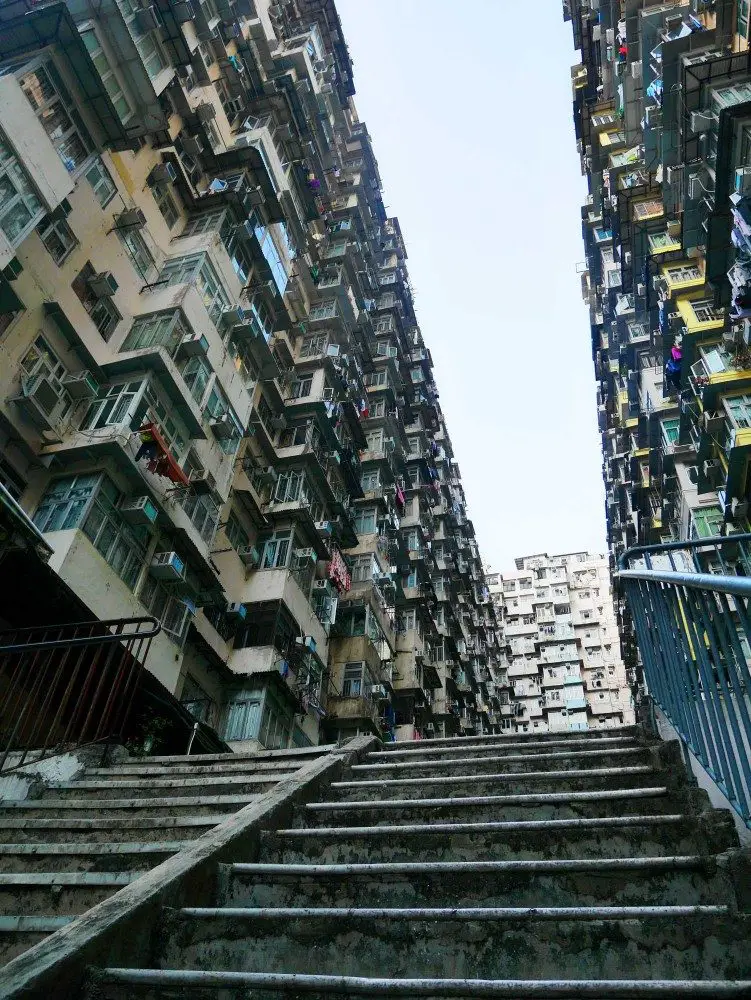 Also known as the monster building, Montane Mansion was featured in one of the Transformers movie known for the sense of overcrowdedness. The nearest station is Quarry Bay MTR and it's only a 5 minute walk. 

Note: they are on the opposite side of HK island but within half an hour of MTR

Off the beaten path: Needle Hill + Shatin (ten thousand Buddha)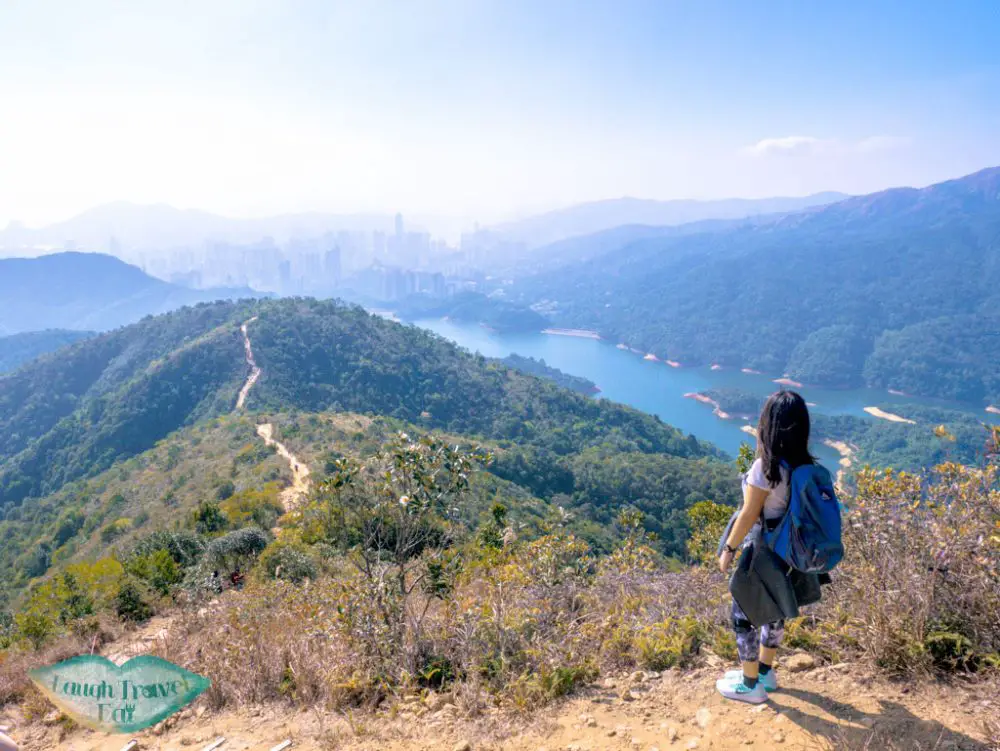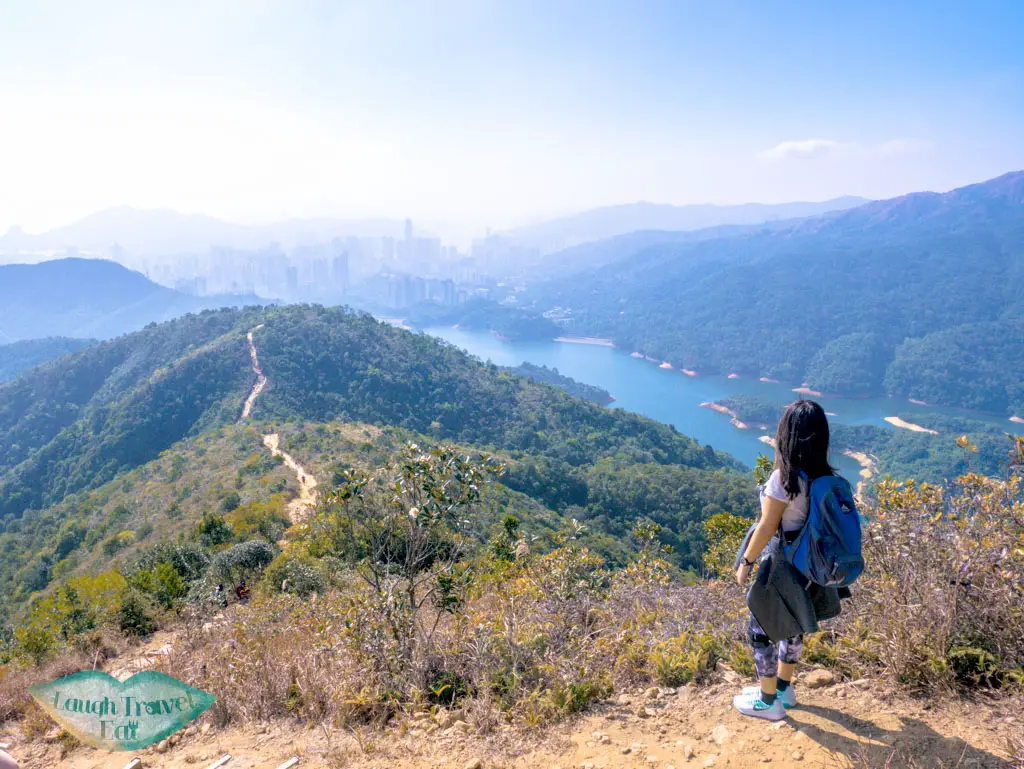 Dive into the New Territories for an off the beaten path trek up Needle Hill between Tsuen Wan and Shatin. You can start either end, depending on where you want to end up. It gives you a chance to see the Shing Mun Reservoir and a short distance from the Ten Thousand Buddha Monastery. As the latter closes by 5pm, it's best to start the hike after breakfast, enjoy lunch at Shatin, then pop up to the Monastery before it closes.

Day 4: Day trip to the islands
Take a day trip in Hong Kong to see more outside of its countryside. There are a lot of options, but here are the top two:

Lantau Island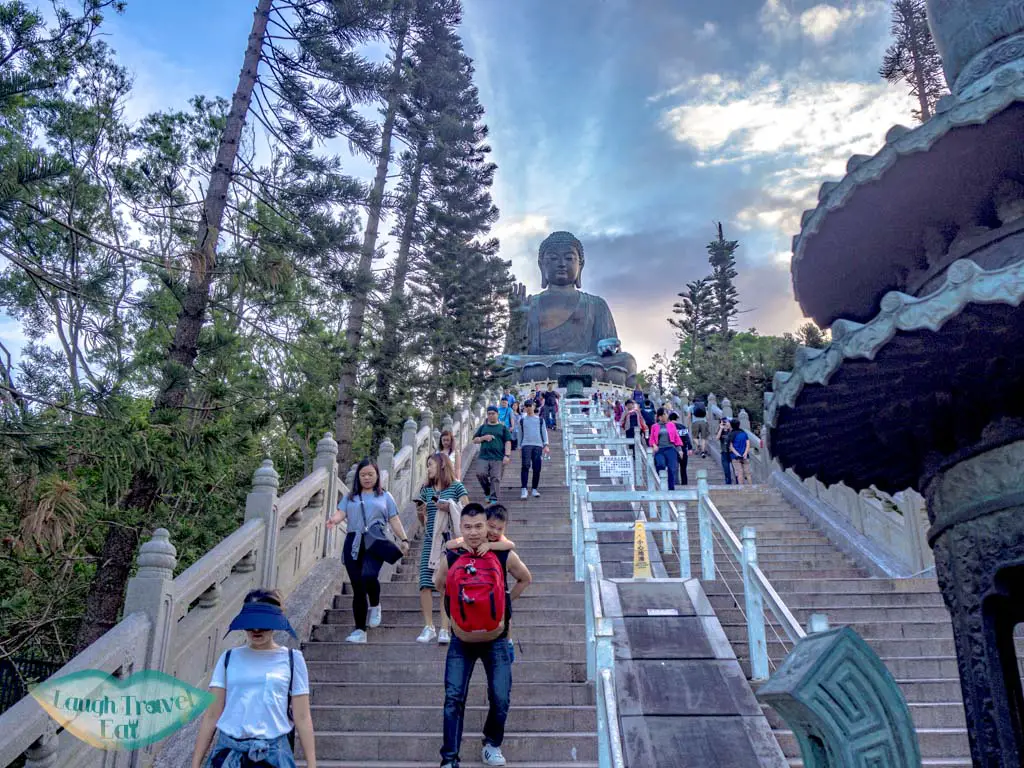 This might be a good choice for those who have a half day before they leave for the airport. Lantau Island has two main attractions: Tai O fishing village and the Big Buddha. For those who have a full day, visiting both is possible and I highly recommend starting at Tai O first and then going to the Big Buddha.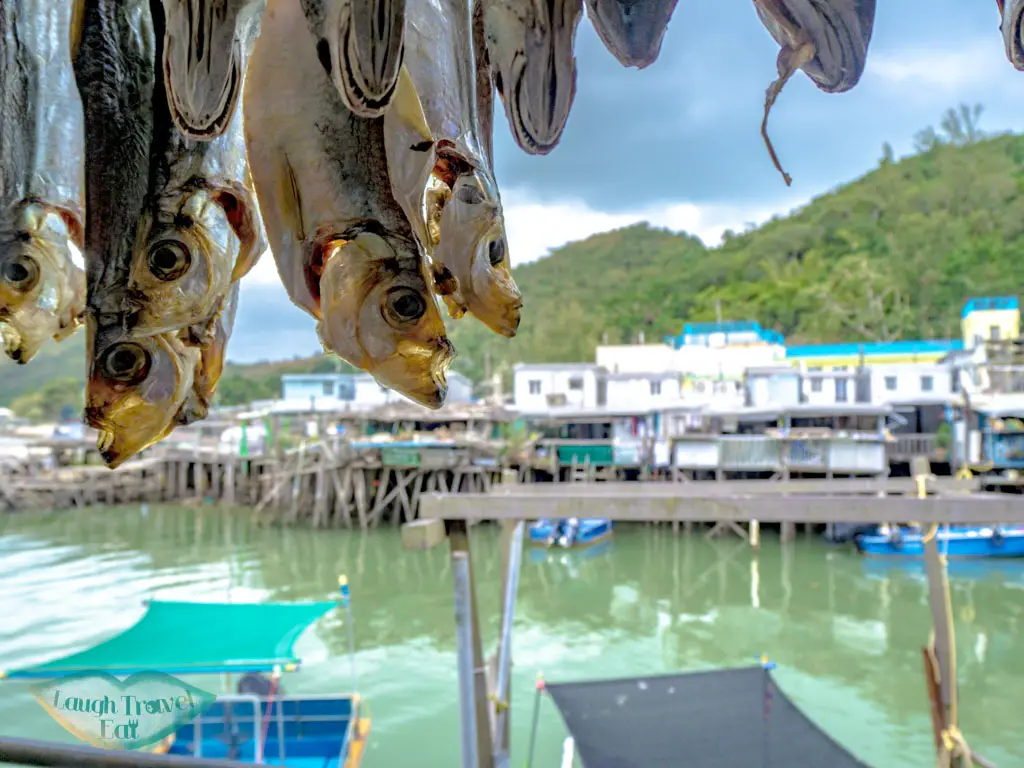 If you only have half a day, then take the cable car and visit the Big Buddha! It's the largest statue of the Buddha in the position it reaches enlightenment outside.
Cheung Chau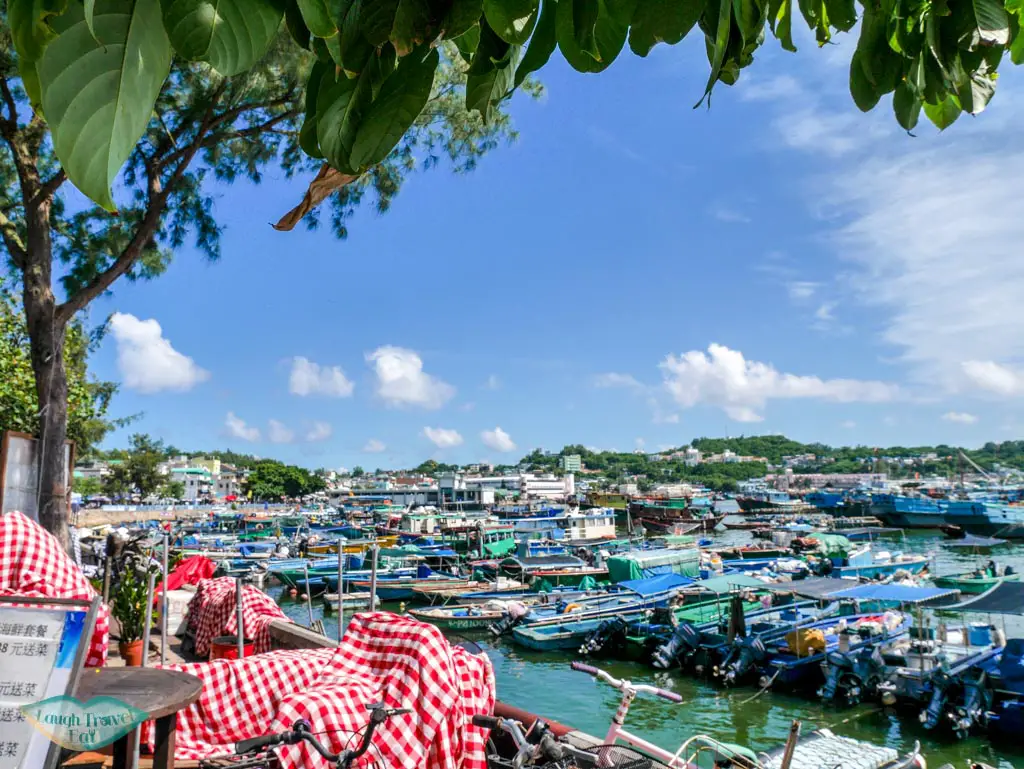 A quiet island that's a 30 minutes boat ride from Central Pier, Cheung Chau has great seafood, history, and nature. Grab some famous fish balls and hike the Mini Great Wall, enjoy the beach, and have a scrumptious seafood dinner before setting back