Are you going to visit Hong Kong for the first time? Or perhaps looking for some essential information? As a Hong Kongese who was born in Hong Kong but spent half of my life (so far) abroad, I have come to view Hong Kong both as a local and tourist perspective. Since I moved back in late 2015, a few bloggers and friends have visited and I always provide the same information to them, so I think it's high time for this guide to Hong Kong for first timers:
Visa/passport for Hong Kong:
If you are visiting Hong Kong as one of the stops in your journey, be advised that you will need to check if you require an extra visa for Macau and China. You are required to bring your passport or ID card to cross the border for both, and you should make sure you have the correct corresponding visa.
 If you are confused and want to know more, watch this:
Hong Kong Currency:

Photo credit: Flickr / Creative Commons Peretz Partensky
Hong Kong uses Hong Kong Dollar, and this is a form of payment also accepted in Macau. While many shops and places are increasingly acceptant of RMB as a form of payment, most stores still only accept HKD.
It is common for purchases below 100 HKD to accept cash only, and if you want to use a card, it's best to check with the retailer ahead of time.
However, octopus card is accepted in many stores and supermarkets – more on that in transport.
Hong Kong is still a predominantly cash-based country, so make sure you take some money out.
Largest note: 1000
Smallest note: 10
Coins: 10, 5, 2, 1 dollars and 50, 20 and 10 cents. Cents are rarely used and shoud be avoided. Try to use your Octopus Card.
Pro tip: 500 and 1,000 dollar bills are sometimes not accepted in small shops, so make sure you have smaller notes
Banks and ATMs in Hong Kong:
You cannot use a different bank's ATM to your card's, save for HSBC and Heng Sang in Hong Kong. It was a major source of confusion for me when I first returned to Hong Kong, but fortunately, most MTR (our underground) station has numerous banks' ATM, though the queue is often long.
Emergency number: 999
Sim Card in Hong Kong
Unlike in China, there is no restriction to Facebook, Instagram, and Youtube etc in Hong Kong. It's very fast and easy to get a Sim Card in Hong Kong, which is sold in convinience stores and various major outlets. Since Hong Kong is a major city, reception is excellent within city and on major hiking trails. However, expect to have spotty reception if you are in a rural village (yes, we do have those), and near the border.
Pre order your Sim card and pick up from airport
Getting in Hong Kong:
Hong Kong Airport:

photo credit: Flickr / Creative Commons ceetap
There is only one airport in Hong Kong and it is located on the Lantau Island. There are two main ways to get to and from the airport: by bus or airport express.
The airport express is directly linked to MTR network, however, it can be pricey and difficult to lug the luggage around. The prices vary and you can see them here.
There are many buses from the airport – which is a better point to point option with luggage. Here is the exhaustive list.
Cross-border Ferry Terminals: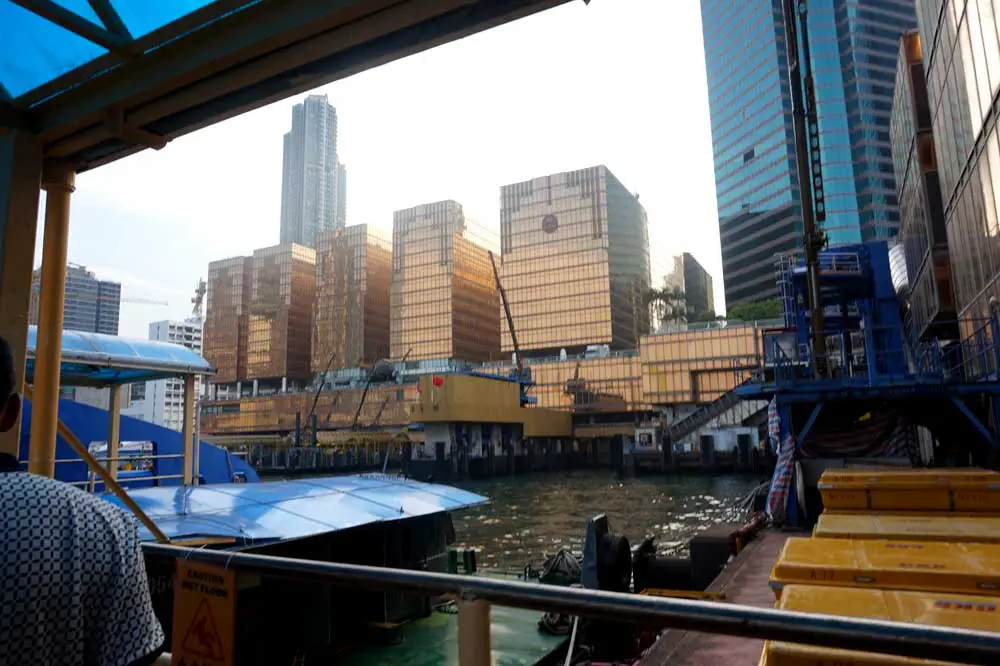 There are four cross-border ferry terminals in Hong Kong: the China Ferry Terminal in Tsim Sha Tsui, the Hong Kong Macau Ferry Terminal in Sheung Wan, Hong Kong Sky Pier in the airport and Tuen Mun Ferry Terminal in Tuen Mun.
Most of you will only use either of the first two, depending on your accommodation. Ferries run to Macau, Cities in Guangdong provinces such as Zhuhai, Zhongshan, Foshan, and Jiangmen.
For tickets to Macau, there are Turbojet and Cotai. (read my Macau guide here if you are interested)
For tickets to China, there is the addition of Chu Kong Passenger Transport.
pre-order your ferry tickets to Macau here
Land borders of Hong Kong:

The Lo Wu border from across the river in Hkong Kong. Photo Credit: Flickr / Creative Commons C K Leung
There are three land borders to China, two of which accessible via the East Rail line. The third one is too remote to be considered for first timers and requires a car.
Lo Wu
This is the oldest land border in Hong Kong and crosses from Sheung Shui to Shenzhen. It is an uncomplicated control point with a straightforward system, and you can cross on foot (from MTR), bus or by driving.
Lok Ma Chau
A new branch of the East Rail, the Lok Ma Cha border connects with the Shenzhen Metro Line 4. It also has a larger vehicle border.
Pro tip: Sunday evening is the worst time to cross as many tourists either side attempt to get home before the weekend is over.
Hong Kong Transport:

photo credit: Flickr/Creative Commons Niall Kennedy
Hong Kong has one of the most efficient transport systems in the world. Some of the transport systems themselves are attractions in their own right. For the three main types of transport discussed below, everything is well signposted in English and Chinese, so you won't have a problem getting around.
MTR (Mass Transit Railway)
The MTR is the equivalent of rail, metro and underground system in Hong Kong. The rails and MTR system in Hong Kong are interconnected, and the MTR lines are colour coded and (usually) named after the first or last station of the line. it is extremely efficient, with a maximum wait of 6 minutes and on average 2.

Photo credit: Flickr / Creative Commons hans-johnson
Whenever there is a lack of MTR connection or a specific demand, the buses make up for me. Truth be told, I don't like buses simply because I have the compulsion to know exactly where to get off. But Hong Kong buses are extremely convenient and can make remote hotel locations easier to deal with. THE app to download is the KMB bus app, which is the main bus company that operates in Hong Kong. Since the arrival time of buses can be infrequent and difficult to time.
Pro tip: if it's during rush hour, don't take the bus because you will be stuck in traffic.
Octopus Card

photo credit: Flickr / Creative Commons Alicia Griffin
The ultimate travel essential in Hong Kong, Octopus Card is more than just a transport ticket like the oyster card in London. Octopus card is also an accepted form of payment in many supermarket and convenience stores, as well as small shops. You can top it up with money at any MTR , rail station or 7—1 or OK convenience store.
You can buy a standard octopus at any MTR store (safe for racecourse), and paying per fare is usually cheaper than a day pass.
You can also pre-book a tourist Octopus  
Another pro tip: rush hours in MTR and rails are around 8:30 – 9:30 and 17:45 – 19:00, where it's the busiest, so if you can, plan to avoid using the transport at that time in particular at Admiralty and Kowloon Tong.
A geographical overview of Hong Kong:

Hong Kong is split into three main territories; Hong Kong Island, Kowloon Peninsula and the New Territories. Most people's idea of Hong Kong is of the northern side of Hong Kong Island, and little venture to the northernmost part of New Territories.
It can be further separated into 18 districts, each equivalent to other city's boroughs except much smaller. One such district is the Islands districts, which include all the 262 islands in Hong Kong safe for Hong Kong Island, which is separated into 4 regions itself.
Tourists tend to stay in the Central & Western, Wan Chai, Yau Tsim Mong region, however, there are plenty of things to see in other districts such as Sai Kung and Sham Shui Po.
You can see my existing blog posts on things to do/see in Hong Kong in the archive.
I am building up an archive of what to do in each district – check my Hong Kong archive for more and I will update this with more information.
Alternatively, if you are visiting Hong Kong soon, don't hesitate to send me an email.
Where to stay in Hong Kong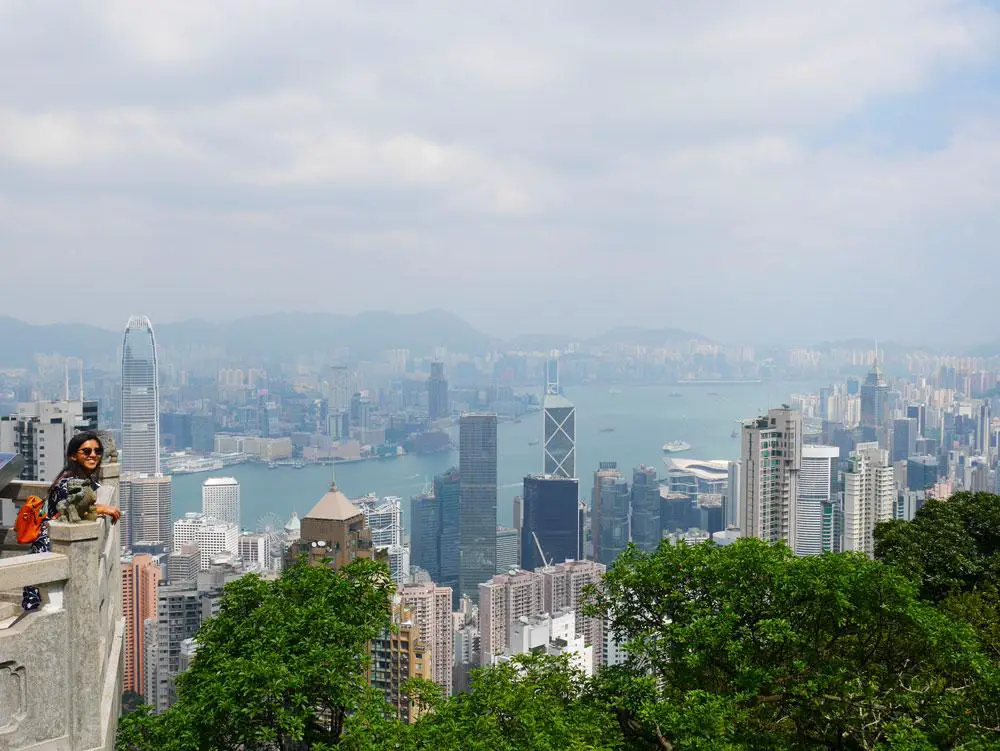 As touched on above, Hong Kong isn't as small as people think and you have a lot of option as to where to stay. If you are a first-timer, you would want to stay central near the sights, but if you are visiting again, then maybe you want to explore the less known side of Hong Kong.
You can find my top recommendations here
>You can also find my recommendations for alternate places to stay in Hong Kong here
Climate in Hong Kong: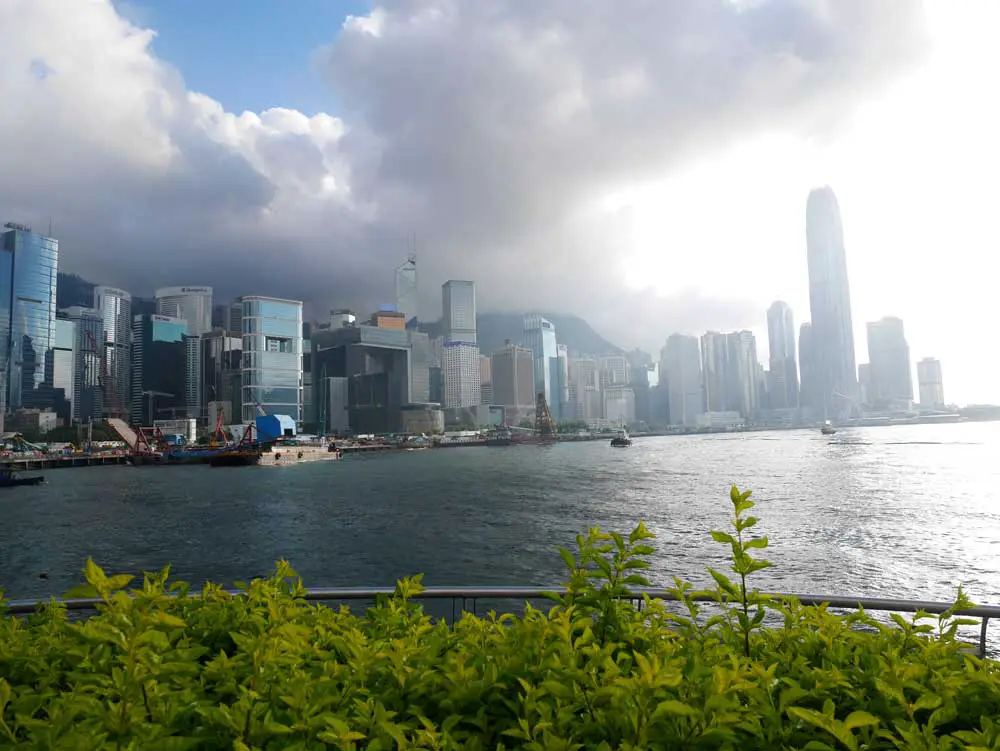 Hong Kong is a sub-tropical city with a monsoon season from May to September.
Generally, the temperature remains in the high twenties to thirties degree Celsius from April to October, and the winter is usually dry and rarely drops below 15 degrees Celsius.
However, always bring a wrap or cardigan even in the summer as the air conditioning in shopping malls and hotels are set low and the temperature contrast can often lead to a cold.
Fun fact: 15 degrees Celsius is considered cold for Hong Kongese and there's often a disparity between what they wear and what tourists wear.
For the best dates to avoid and a list of festivals click here!
Hong Kong Culture:
Even though Hong Kong has been heavily influenced by Western culture as a result of being a British Colony, its people are still Chinese and there might be moments of cultural shocks for you. I have covered ten of them in my guest post on I am Aileen, And Flo from yogawinetravel also talked about 11 things you should know before visiting Hong Kong, but here are some again:
Fast paced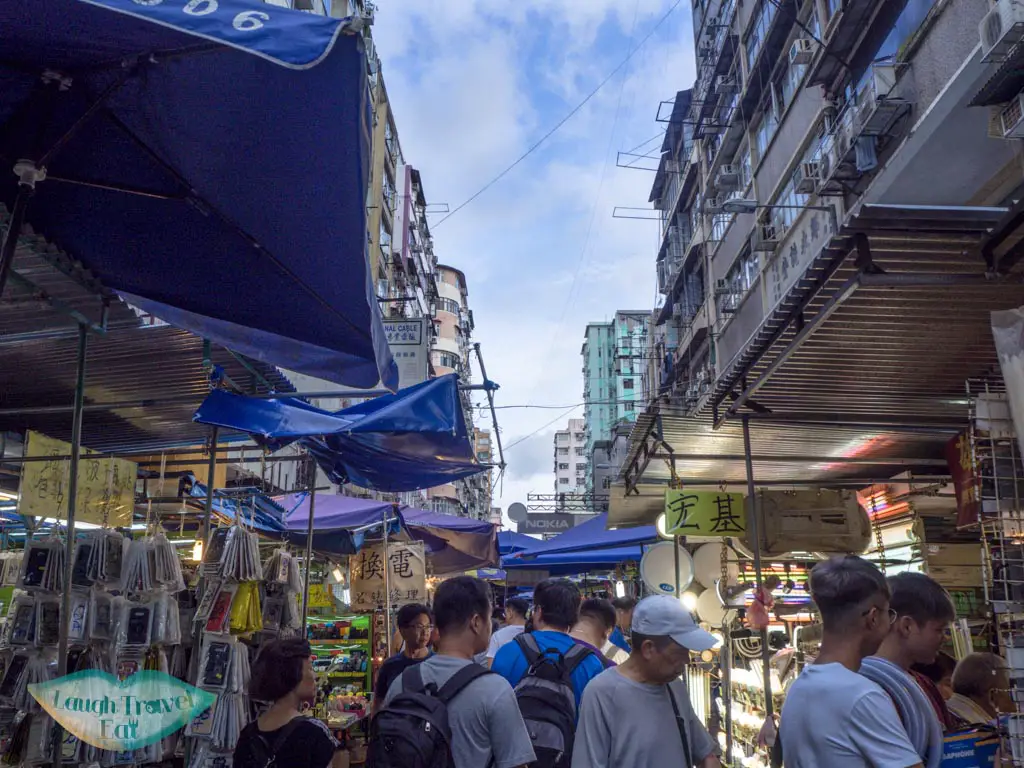 Hong Kongeses is a fast-paced nation, and we stop for no one. Whether it's pushing into the MTR during rush hours or huffing in indignation at the road-blocking tourists, we have zero tolerance for inefficiency and people standing in our way. So be mindful of your surroundings and try to stay out of the locals' way, or you might end up being on the receiving end of glares and some choice words.
I admit, even I am guilty of doing it at times.
Not exactly friendly

photo credit: Flickr/ creative commons countries in colors
We are not exactly the friendliest nation either, though if you need help, we would often stop to help. However, we do like to stare at people, whether local or tourists, if we think they are dressed or looked slightly different than the norm. But it's not a rude thing, so don't take it to the heart. We are a judgy bunch.
Even a polite caution of "excuse me miss, but your bag is not zipped close" earns me glares and suspicion rather than a thanks.
And since we are not a tip-based service country, the staff tends to be less friendly. And by that I mean they can be borderline rude.
Shopping experience

Photo credit: Flickr . Creative Commons Chris
One of the biggest differences in shopping experience is that you will be hard sell and followed around in shops in Hong Kong (and many other Asian countries). It's not that we don't trust you, but we just don't. So if being followed around is grating on your nerves, just know that it's common practice.
As for prices, while the situation has improved in the past years, unless the prices are clearly stated, otherwise, always haggle. Never show interest in a particular item or the sales will use it to their advantage.
Languages in Hong Kong:

A simplified Chinese dictionary. Photo credit: Flickr/ Creative Commons Ian Lamont
Cantonese is the official language in Hong Kong, and while almost everyone has a basic gasp of English and Mandarin, there is a sense of exclusivity if you don't speak Cantonese.
In particular, a lot of the cheapest Cha Chaan Teng won't have English menus. So having a translator app handy will be great and save you a lot of hassle. That or get a tour guide.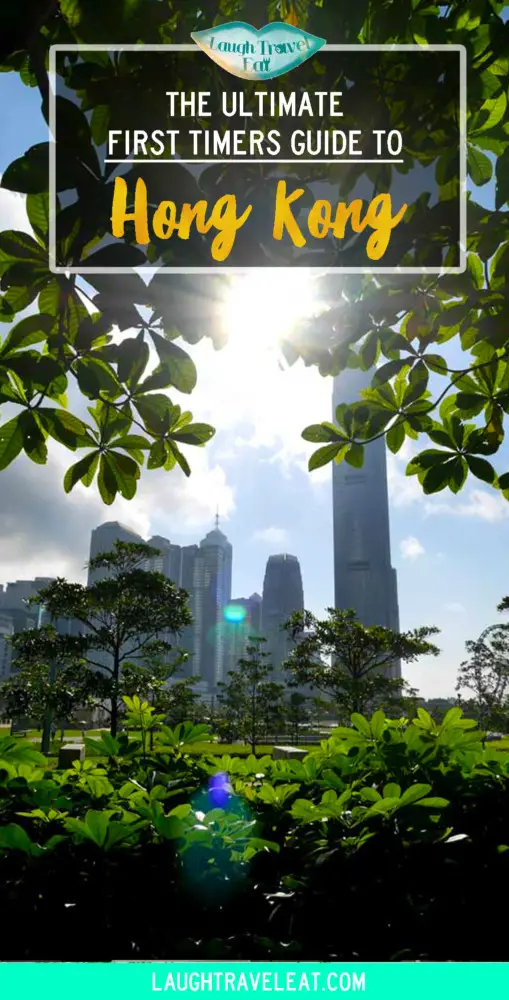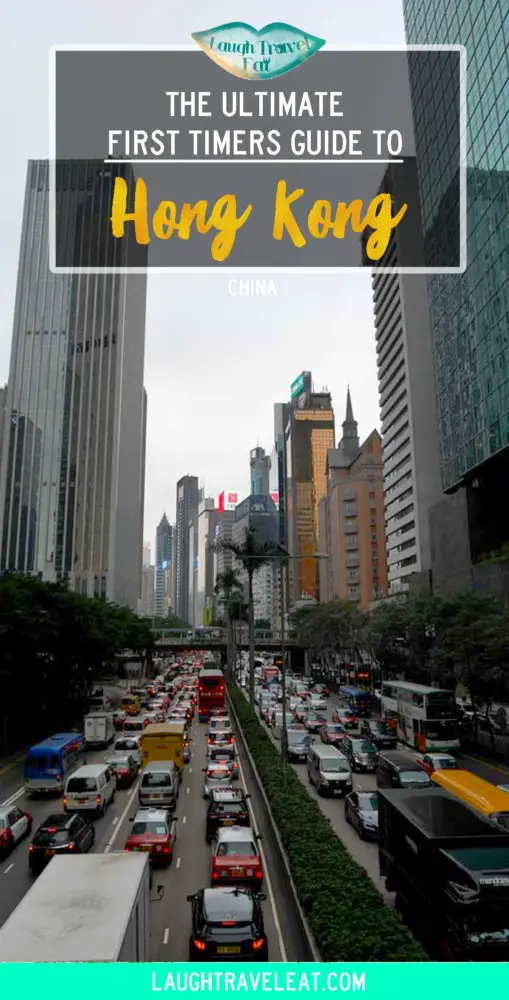 This post affiliate link, where I'll get a % of sale if you buy anything at NO COST to you.