Hong Kong has no shortage of temples, and as a Buddhist and Taoist based population for the majority of its history, it shouldn't surprise anyone. For millennia, people have been praying to the myriad of Chinese local deities and gods for various aspect of their lives through dedicated temples: the Tin Hau Temples for safe sea passage, good grades from Man Mo Gods at Man Mo Temple and more. A lot of the times people remember the busy Central and Admiralty districts and even hiking, but only visit one or two of these temples. Whether you believe in these deities, it has become part of many people's lives in Hong Kong and representative of the Chinese culture. Below are a list of temples I've visited in Hong Kong (it'll expand as I visit more!):
Temples in Kowloon
Wong Tai Sin Temple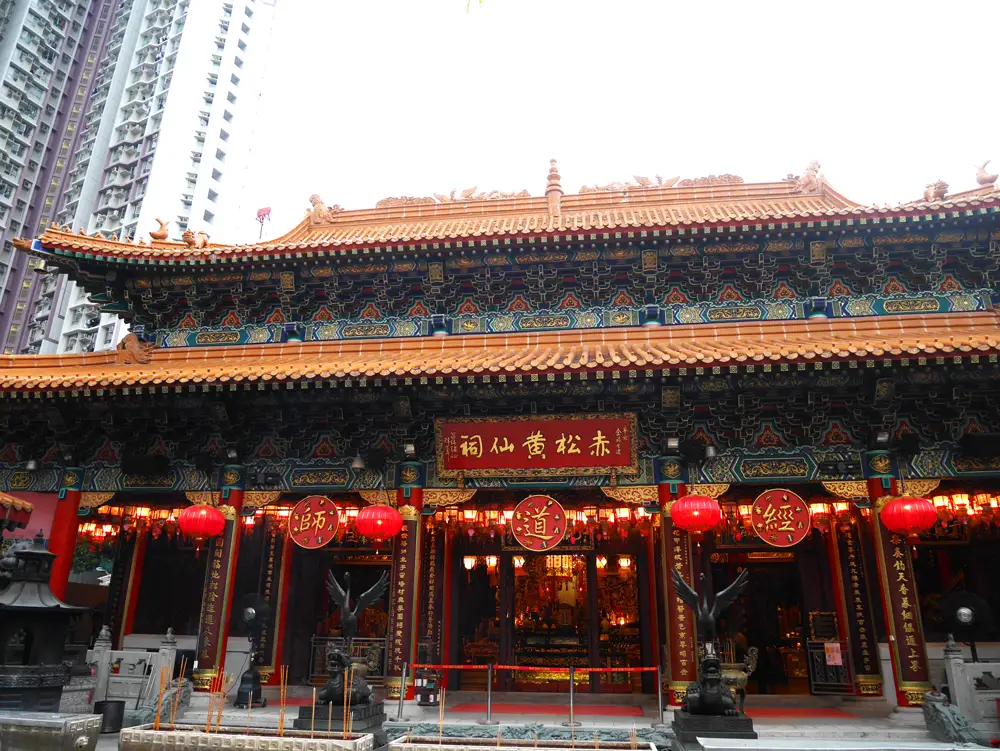 One of the most famous temples in Hong Kong, Wong Tai Sin Temple is a Taoist Temple situated right outside the Wong Tai Sin MTR station and is a sprawling complex built in the 1920s. Wong Tai Sin Temple is known for its wish-granting, hence many flocks there to pray.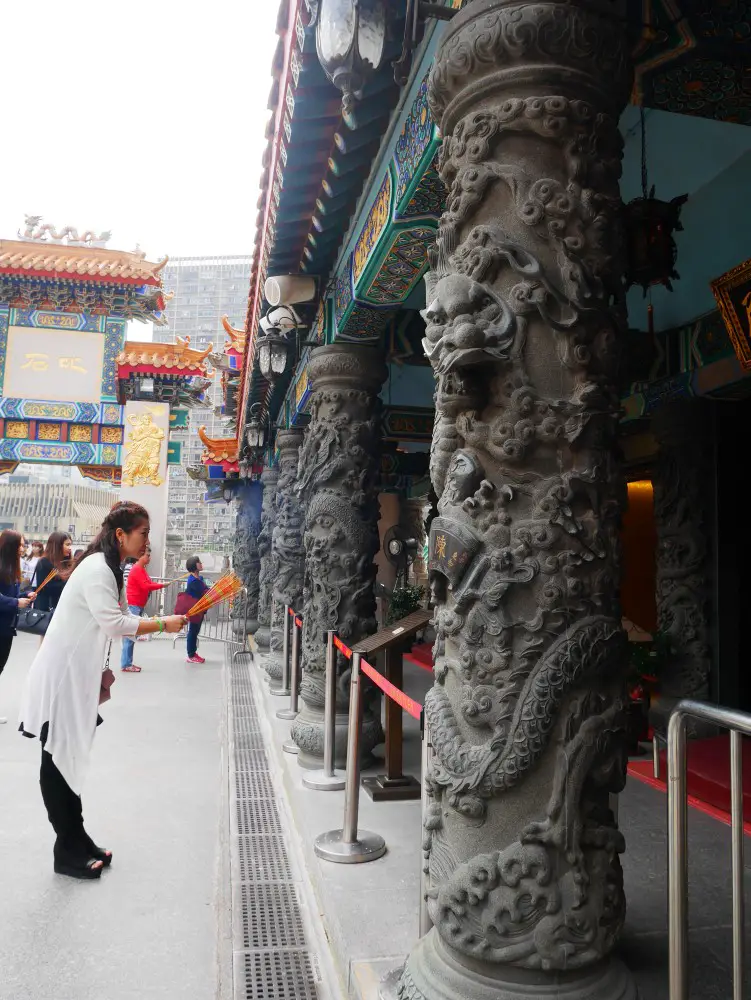 For those of you who don't know, Wong Tai Sin is also known as the Immortal Wong, a Taoist shepherd who lived in the 4th century in China that became one of the gods. He is said to have performed many miracles in the 19th century and cured many diseases. Though the current temple also houses many other Buddhist and Confucius gods.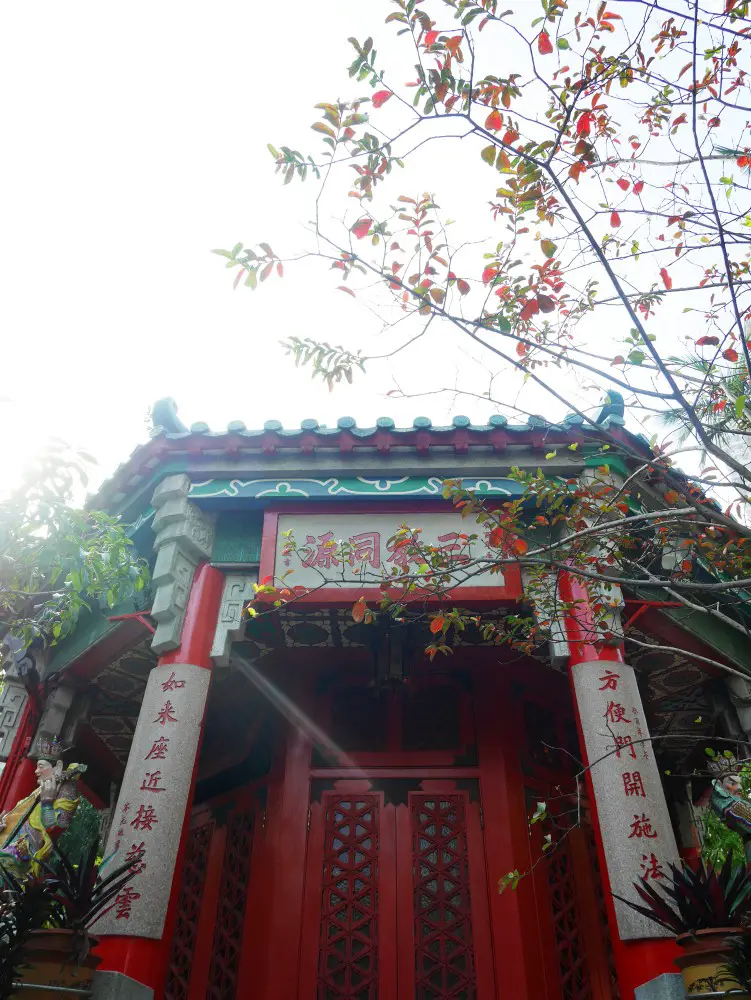 The temple has five elements of Fung Shui: Gold, Wood, Water, Fire, Earth through different buildings. The highlight of the temple includes the twelve statues of Chinese Astrology, the kau cim tradition and its garden. Kau cim is the process of shaking a collection of numbered sticks until one fall out. While the activity is free, interpreting it is not.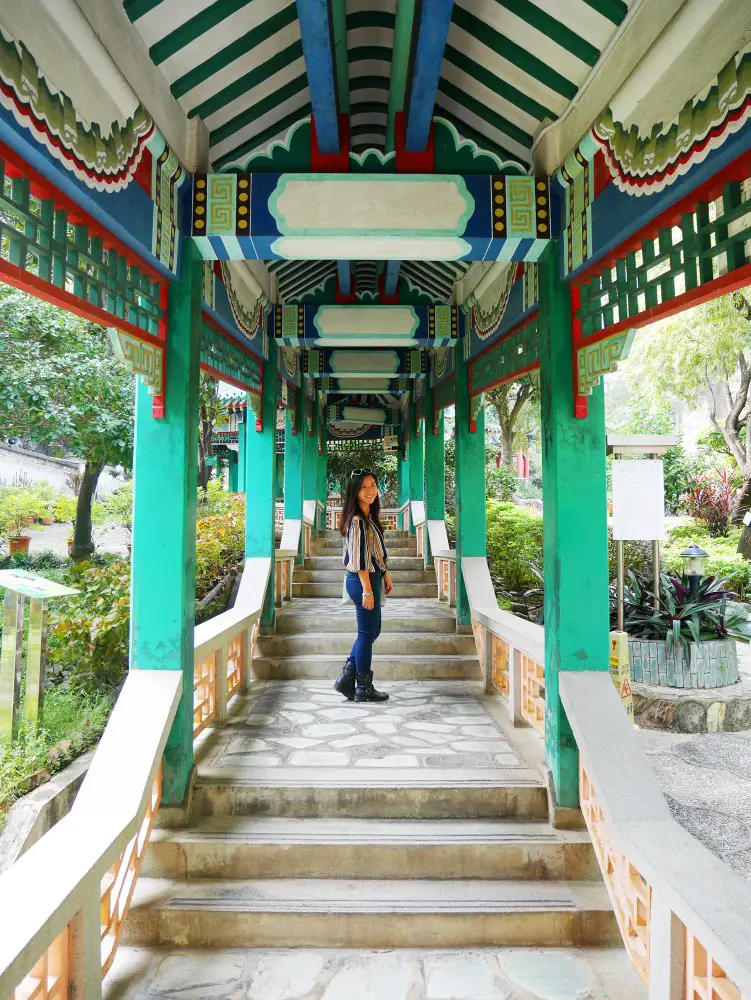 Alternatively, you can always buy some incenses near the door and offer it up at the temple.
Address: 2 Chuk Yuen Village, Wong Tai Sin, Kowloon
Opening times: 7:00 – 17:30
Admission free
Chi Lin Nunnery (next to Nan Lian Garden)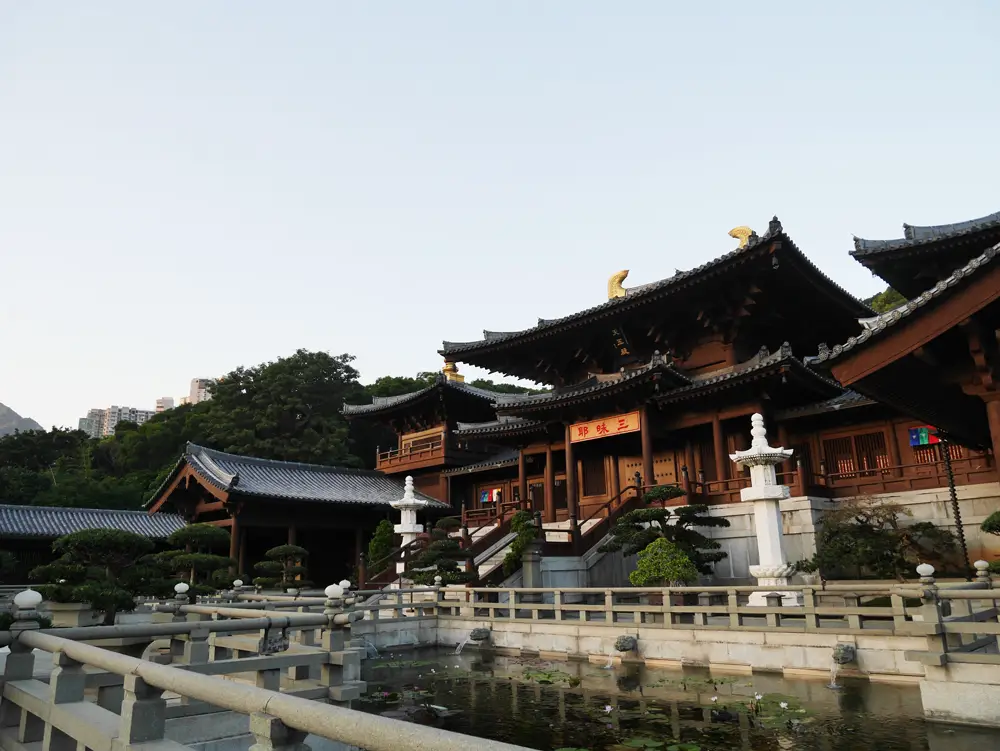 A Buddhist nunnery built in 1934, it is a complex that connects to the Nan Lian Garden which was built in 2003. The nunnery is operational, hence visitors are not allowed inside aside from its foyer.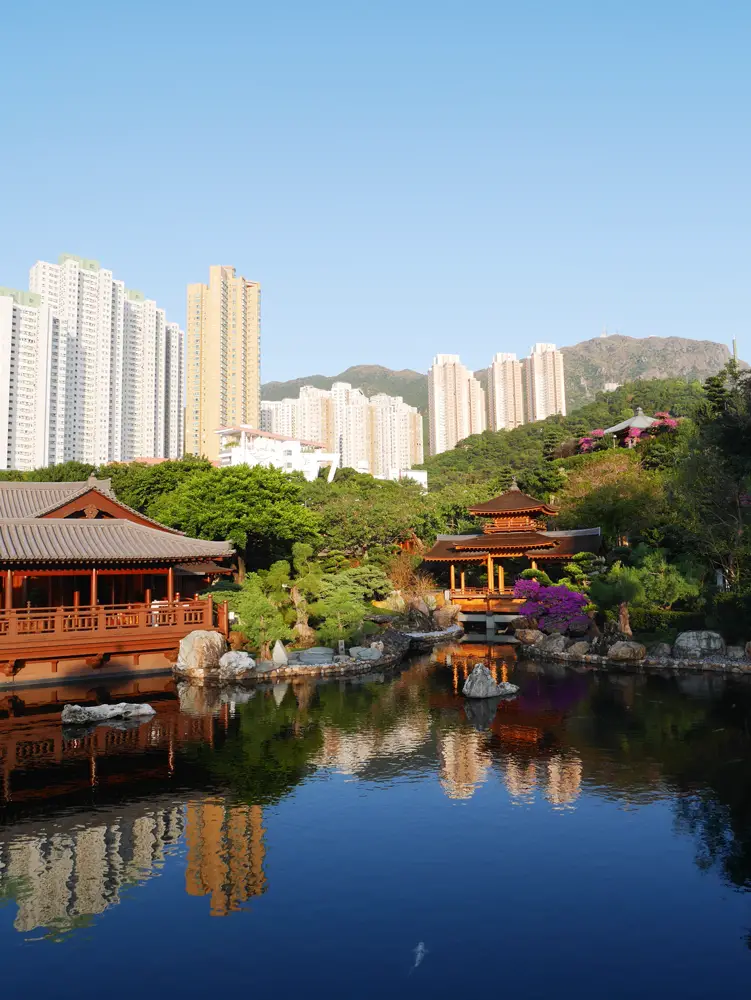 However, the Tang architectures style of the nunnery and the Nan Lian Garden, which is opened to visitors, draws many people. The Nan Lian Garden was built in 2003, a traditional Chinese Garden with elements of feng shui.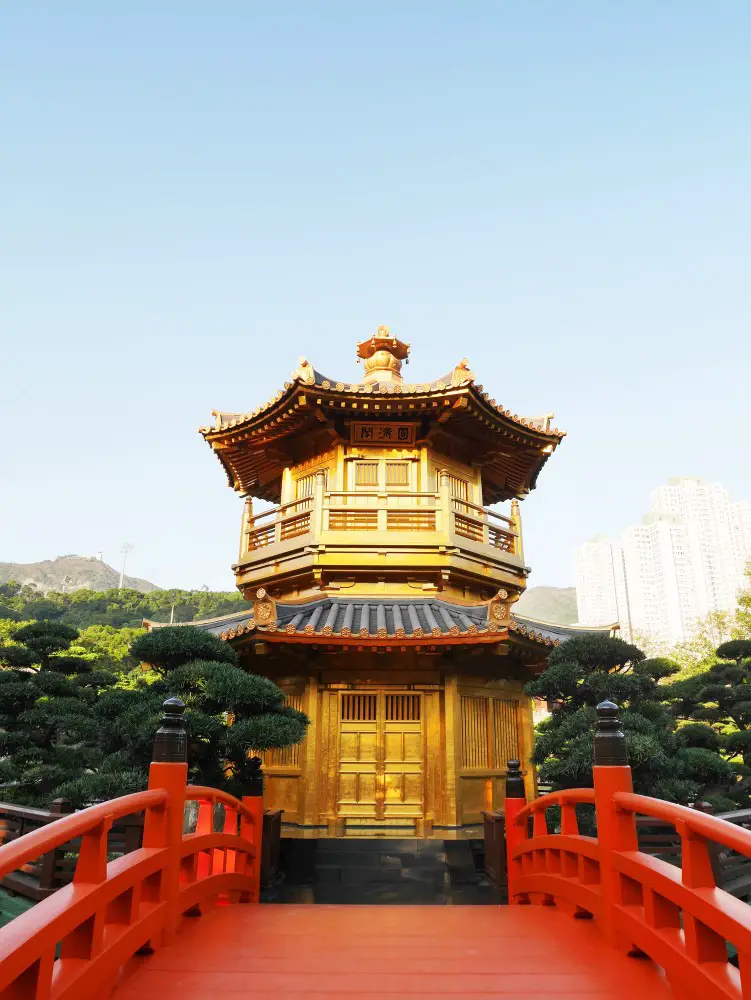 There is a pond filled with Koi, a gorgeous golden pavilion with red bridge and many hidden nooks in the garden. There are even a vegetarian restaurant and a gift shop on site!
Address: 5 Chi Lin Drive, Diamond Hill, Kowloon, Hong Kong
Nearest station: Diamond Hill MTR
Opening times: 7:00 – 21:00
Admission free
Hau Wong Temple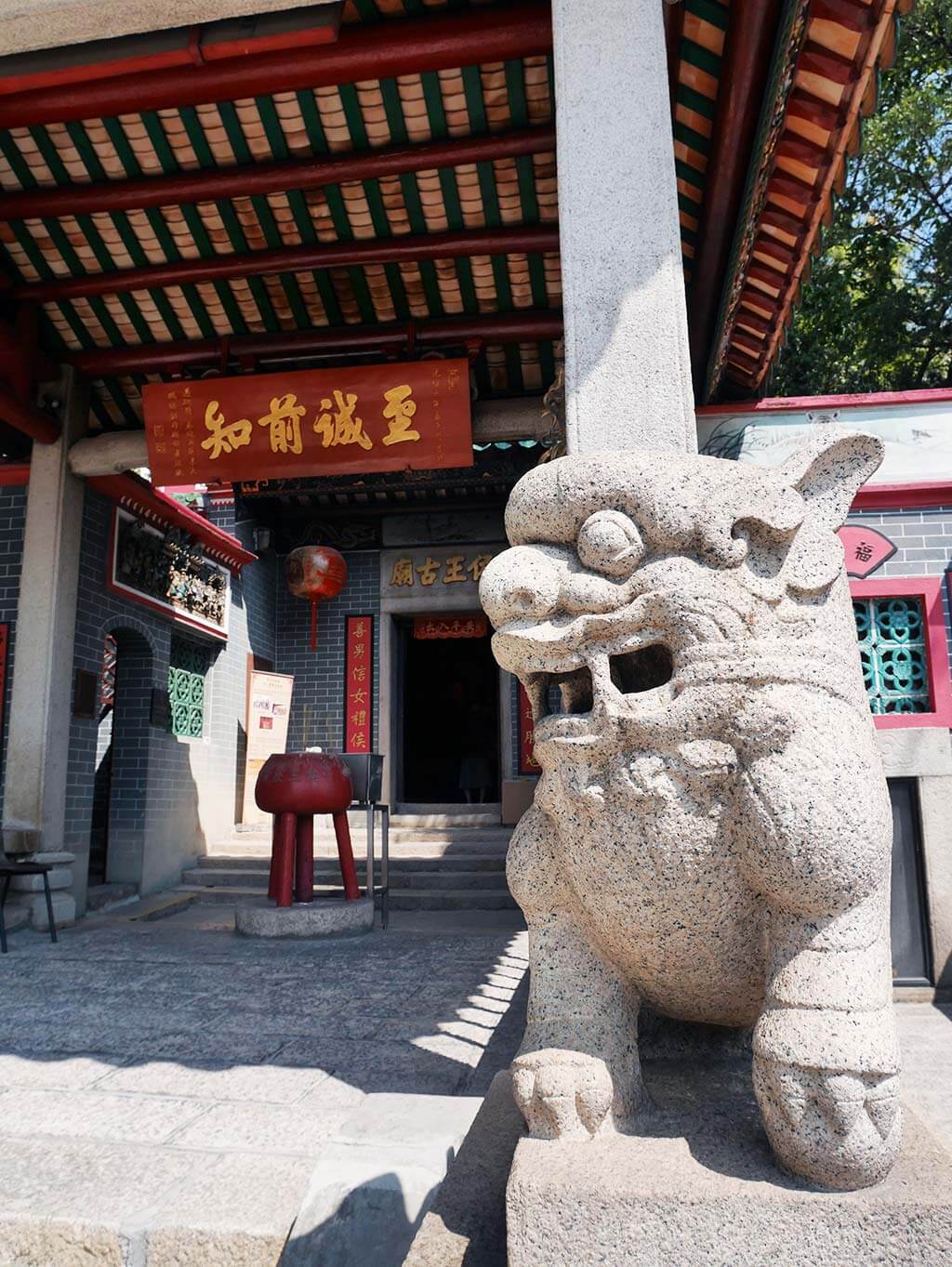 Dating as far back as the Song Dynasty, Hau Wong Temple has a disrupted history as to who the temple is dedicated to. However, it is likely to be for the South Song Dynasty Hau Wong Yeung Leung-jilt. He was the brother-in-law of the last Song Emperor and helped me escape to Kowloon, Hong Kong.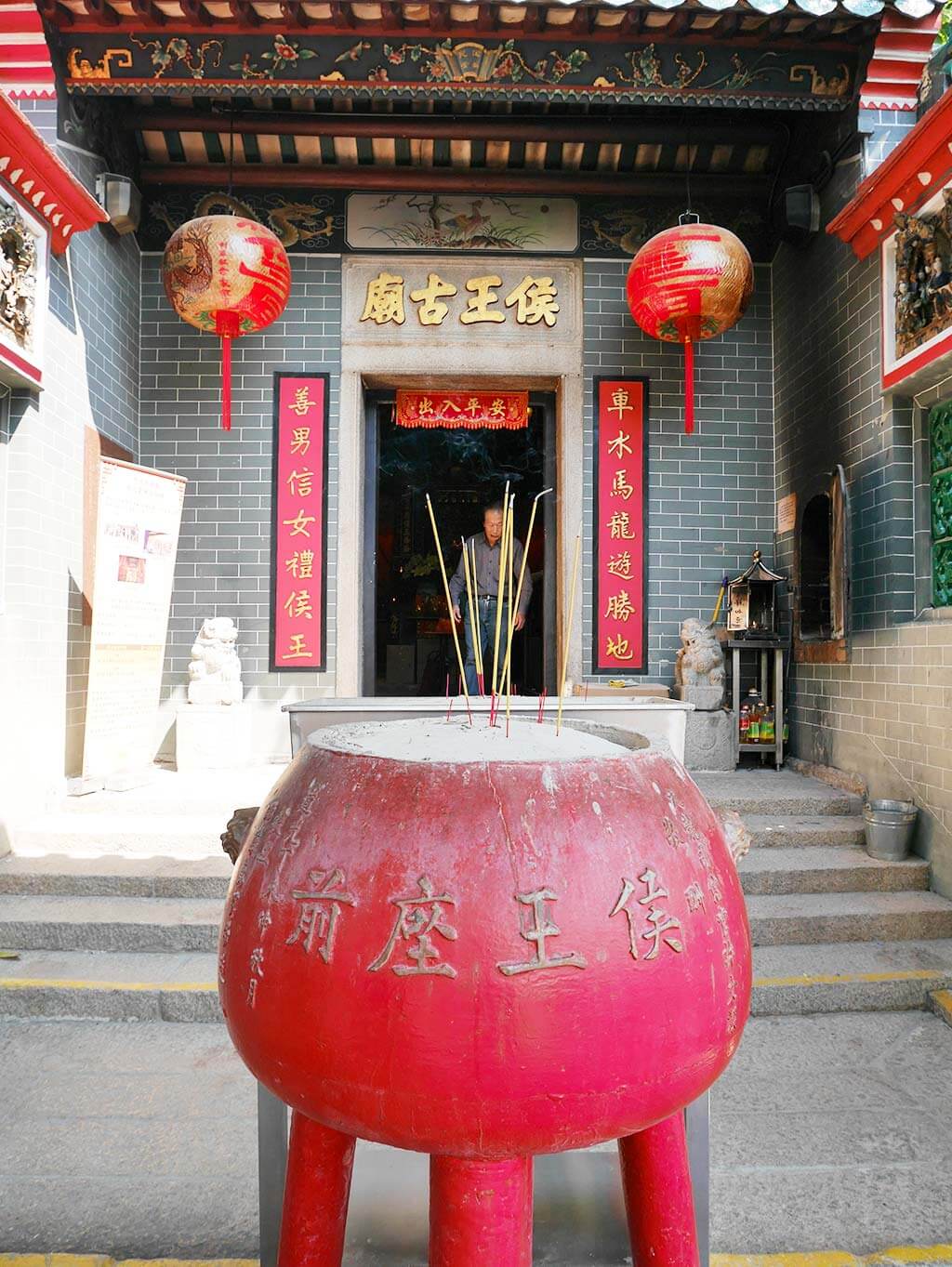 Located near the Kowloon Wall City Park, it's elevated on a small hill with three halls: central one for Hau Wong. It also houses many relics such as the iron incense burner that dated back to the mid-19th century and the calligraphies and wooden plaques by the late Qing Dynasty officials.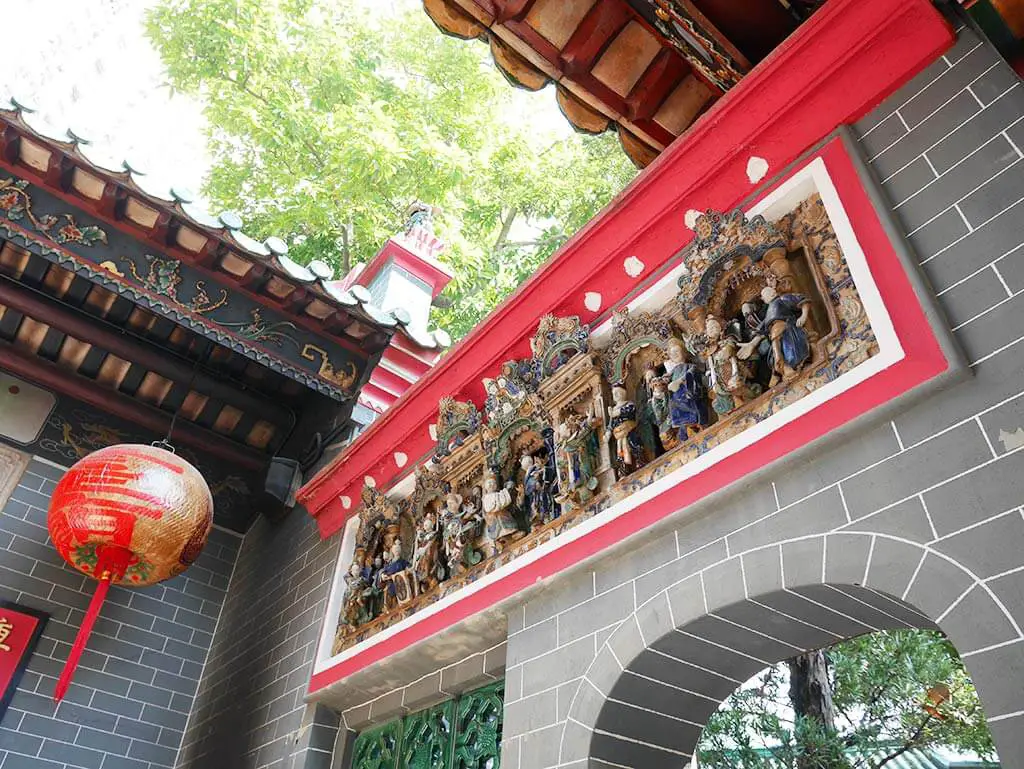 I particularly admired the pottery figures – made from Shek Wan – along the walls.
Address: Junction of Junction Road and Tung Tau Tsuen Road, Kowloon City, Kowloon
Opening times: daily 8:00 – 17:00
Temples in New Territories
Ten Thousand Buddha Monastery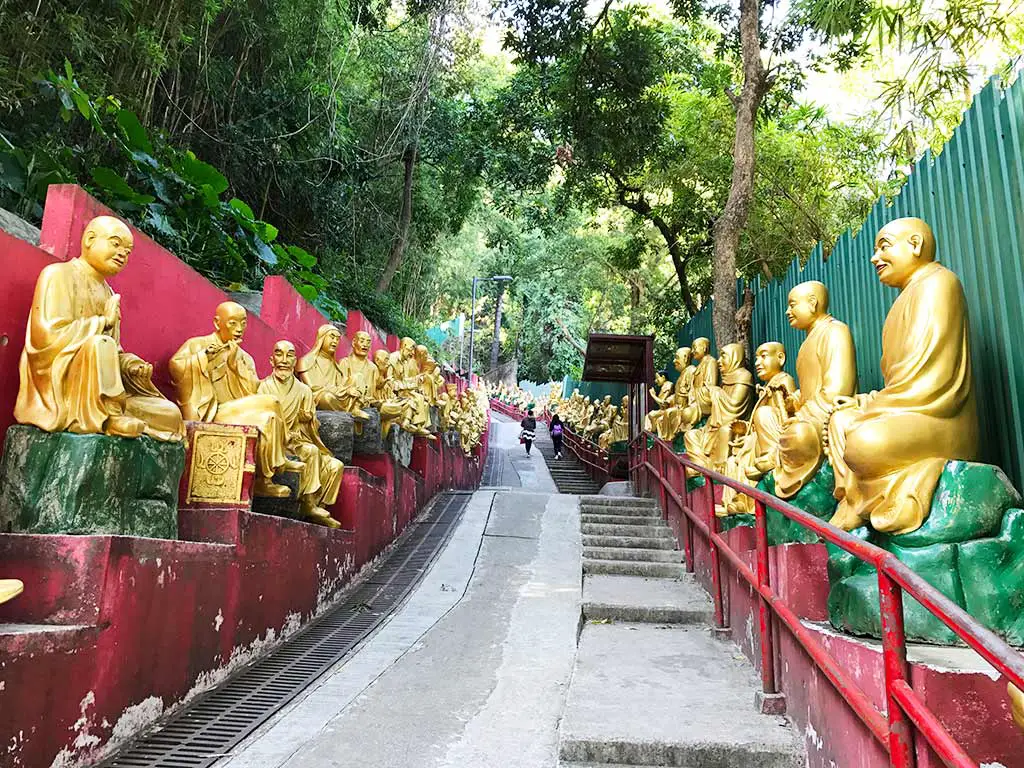 A more hidden temple in Shatin, the Buddhist Ten Thousand Buddhas Monastery is nestled on a hill in Shatin. Built over eight years from 1949, the monastery (which currently houses no monks) has over 12,800 Buddha statues that line the stairs as you go up.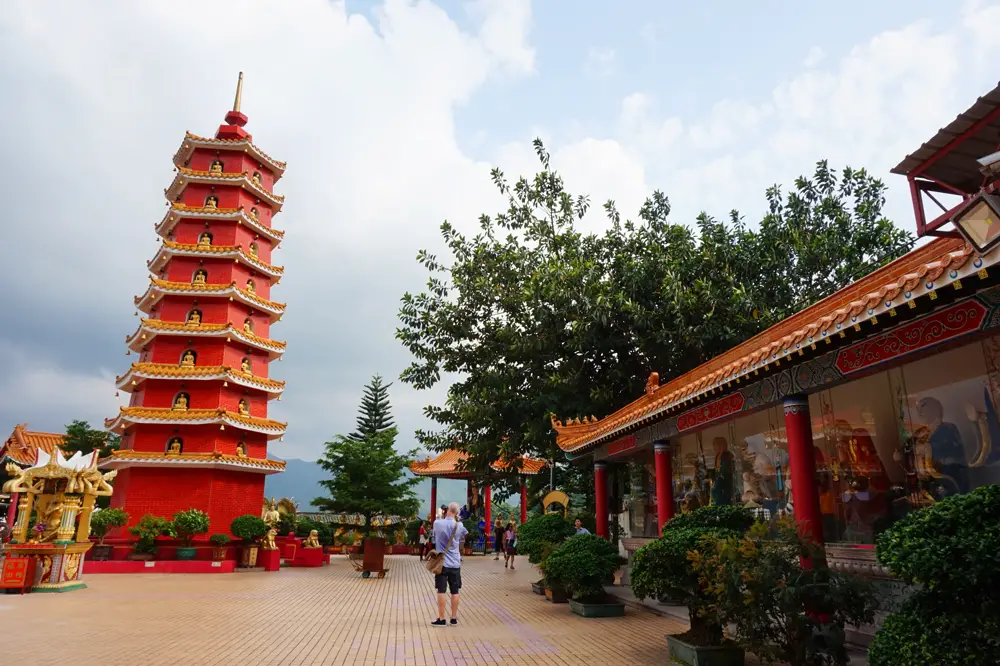 Another lesser known fact is that the monastery consist of two levels (I missed it the first 4 times I visited): the lower level with the pagoda and some pavilions, and the higher level have another four halls.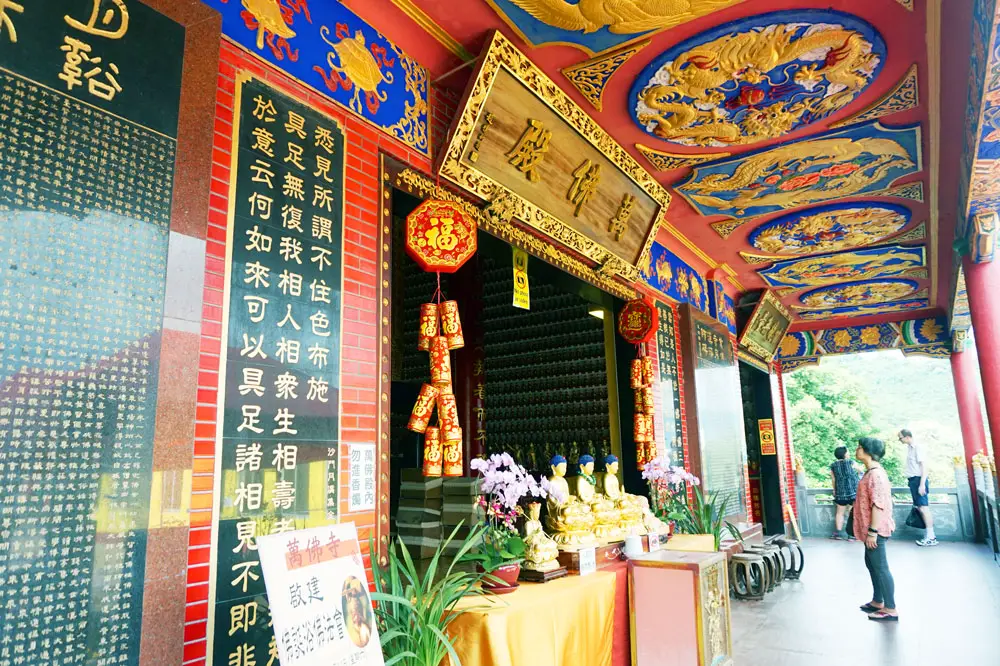 There are 2 paths up with a lot mosquitoes – so wear insect repellent should you visit. You'll also see some monkeys, too, and they are quite people-shy. For those who are tired and hot when you reach the top, there is a snack store at the monastery.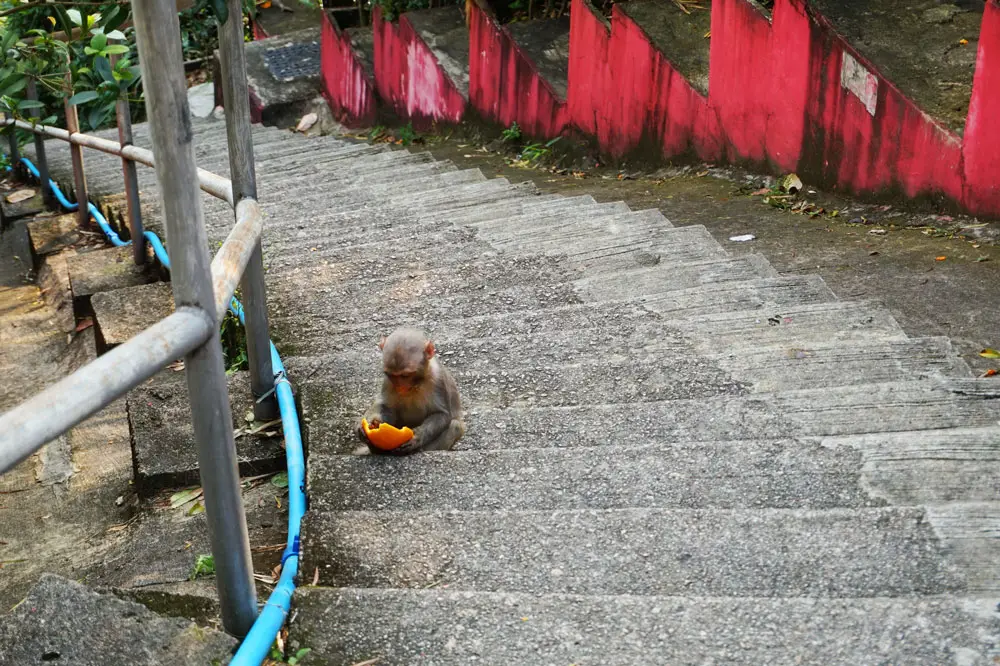 Address/How to get there: the nearest MTR stop is Shatin, get out from exit X and go down the ramp. Head to the small path from beside the football field before you reach the Home Base mall. 
Click here for a vlog of how to get there
Opening times: 9:00 – 17:30
Admission free
Che Kung Temple

Another lesser-known temple, Che Kung Temple is not far from the Tem Thousand Buddhas Monastery but completely off the tourist radar. In fact, along with Wong Tai Sin Temple, Man Mo Temple and the Joss House Bay Tin Hau Temple, they are known as the "Big Four Temple" in Hong Kong.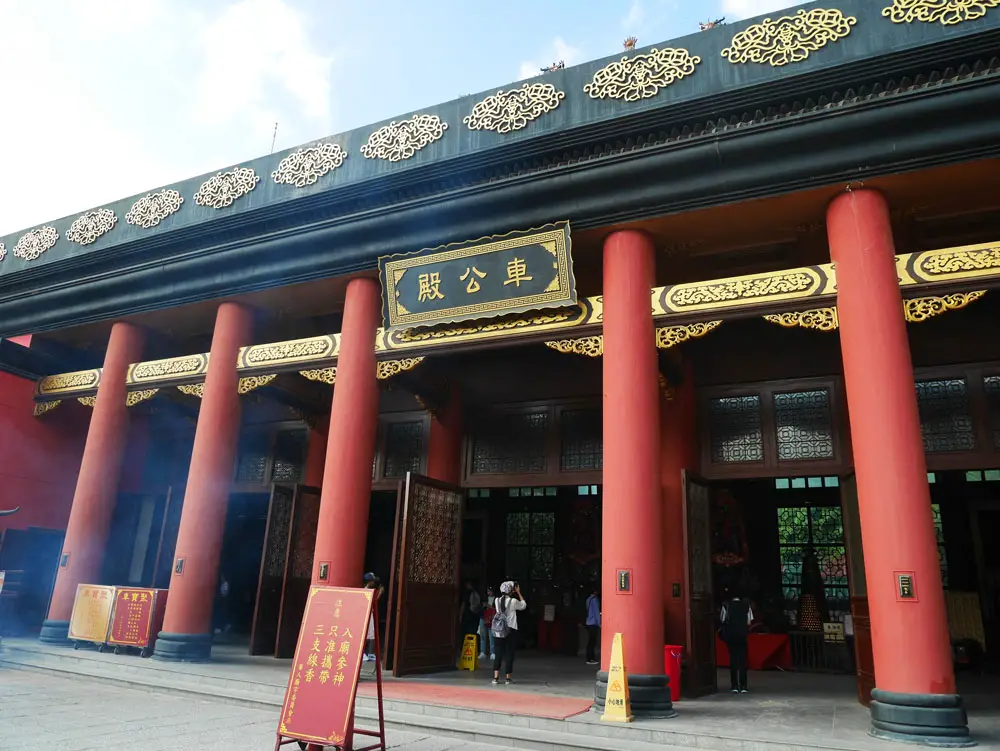 Che Kung is a Song Dynasty general who was famous for his medicinal skill and love for civilians. The true reason behind the establishment of the Che Kung Temple at Tai Wai is not known for sure, though rumous said it's either to stop the plague at the time or because of the Fung Shui.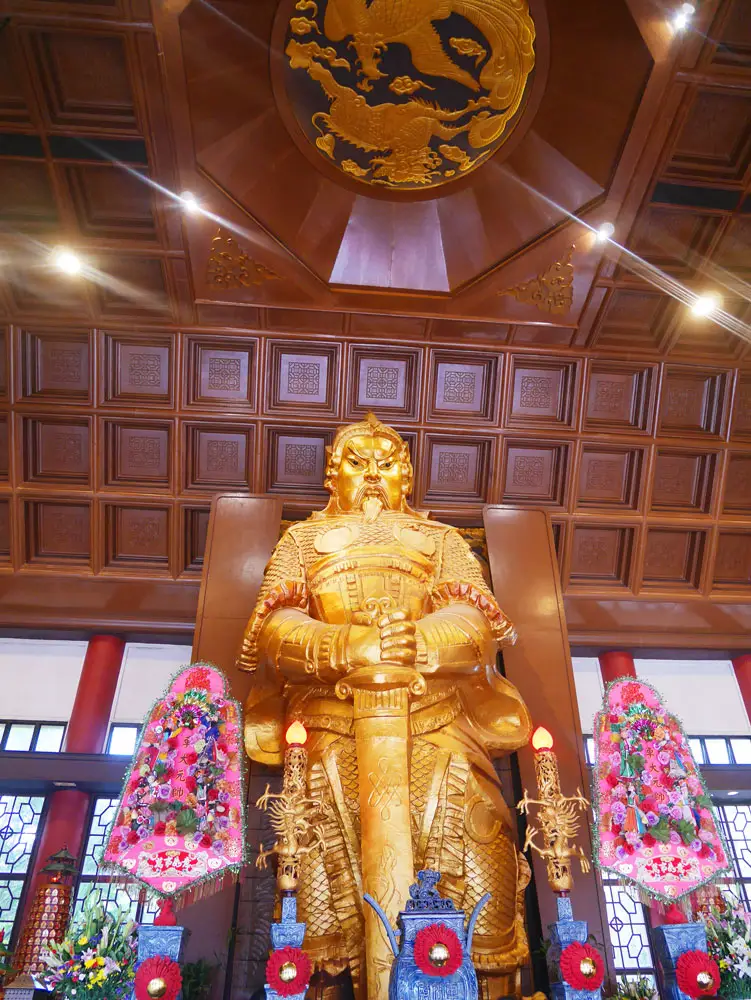 The temple was rebuilt in 1991 to its current façade, and my favourite part of the temple is the wind wheels – it is said that you'll gain good fortunes by spinning it!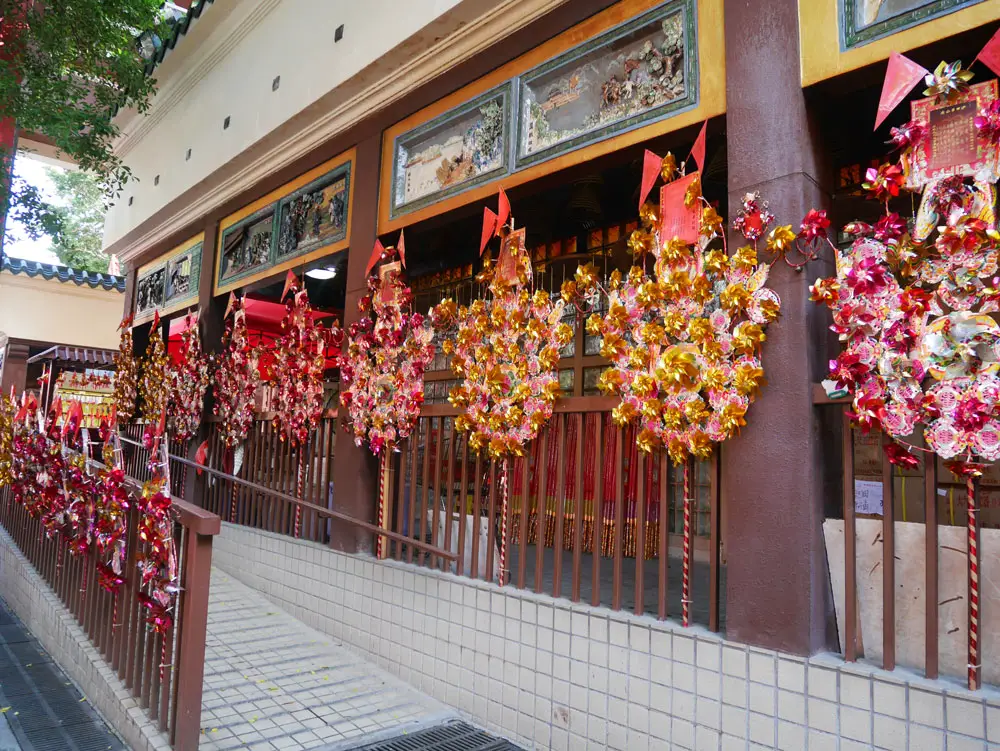 Address: 7 Che Kung Miu Rd, Tai Wai Sha Tin
Nearest station: Che Kung Temple station Exit B
Opening hours: 7:00 – 18:00
Admission free
Temples on Hong Kong Island
Man Mo Temple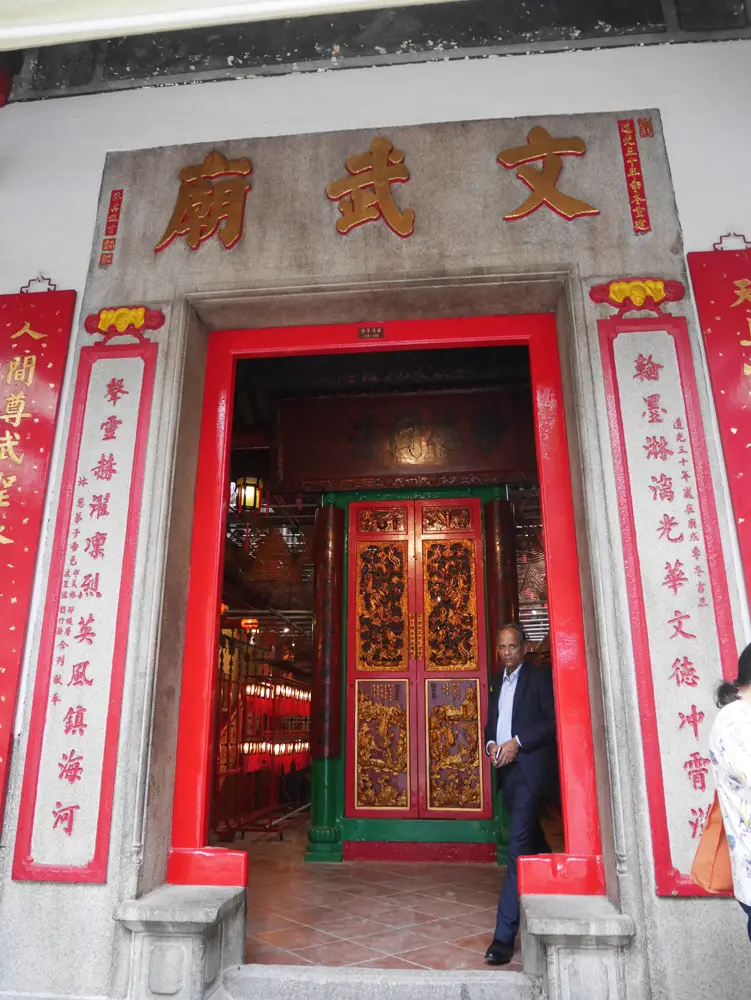 Arguably the most famous temple in Hong Kong, Man Mo Temple in Sheung Wan is one of the oldest in Hong Kong and dedicated to the gods of Literature and Martial respectively. Built in 1847, it also houses the Lit Shing Temple, a temple for all gods, and Kung So, where disputes in the area used to be settled.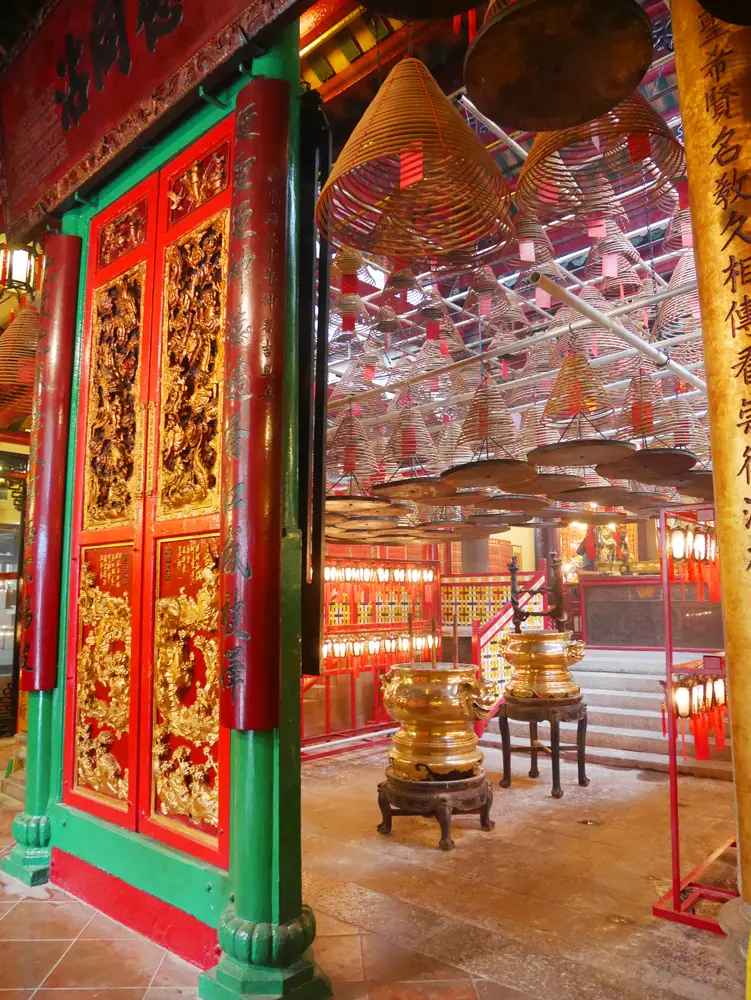 The temple is popular with scholars prior to examinations and tourists in the recent years. With its green roof and white walls, as well as the ideal location on Hollywood road, it's the easiest temple to visit on the list and definitely one to add to your itinerary!
Address: Man Mo Temple, 124-126 Hollywood Rd, Tai Ping Shan
Opening times: 8:00 – 18:00
Admission free
Tin Hau Temple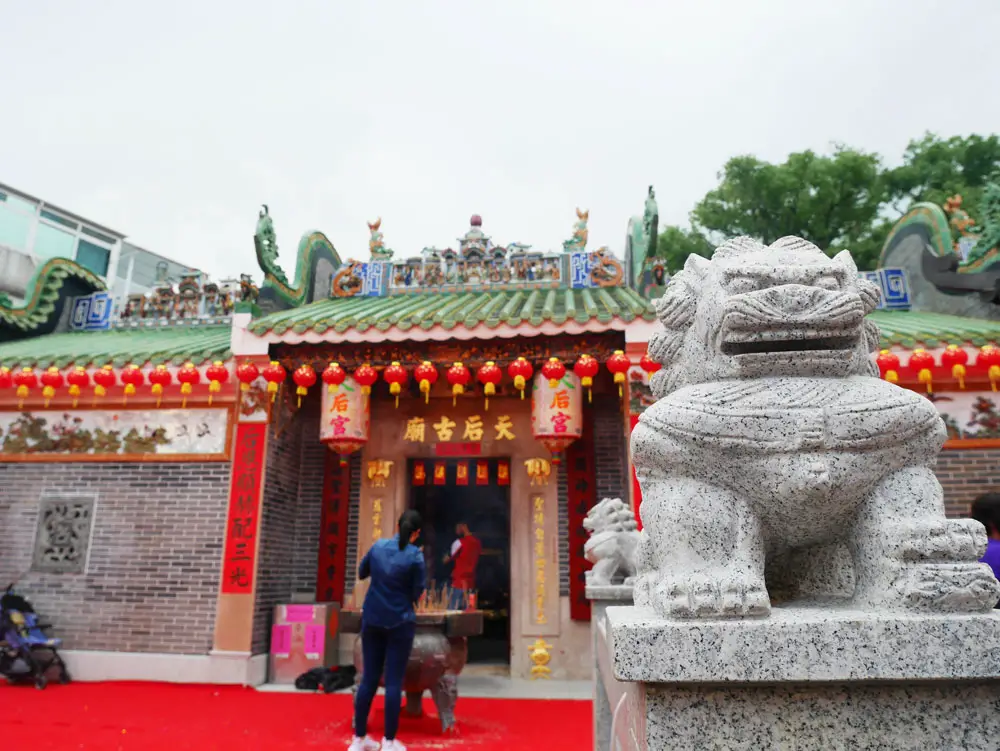 Tin Hau is the local sea goddess, Tin Hau is analogous to A-Ma in Macau. Since Hong Kong has long been a fishing port and later trade-center, Tin Hau is naturally a popular deity that many prays to for safe sea passages. There are no less than a dozen Tin Hau Temples around Hong Kong, so to avoid this post from getting overloaded, I'll be writing a separate post on the Tin Hau Temples of Hong Kong.