Desserts in Hong Kong. The four words are like heaven to me. Hong Kong is a food heaven, there's no doubt about that. In a place where you can get virtually any kind of food you want if you look hard enough, competition is fierce and there's no end to innovative dishes and quirky, new cafes and restaurants. After a long day exploring Hong Kong or at the Peak or at the beaches of Sai Kung, dessert is just the thing to refuel you, here's my top 5:
Café Hay Fever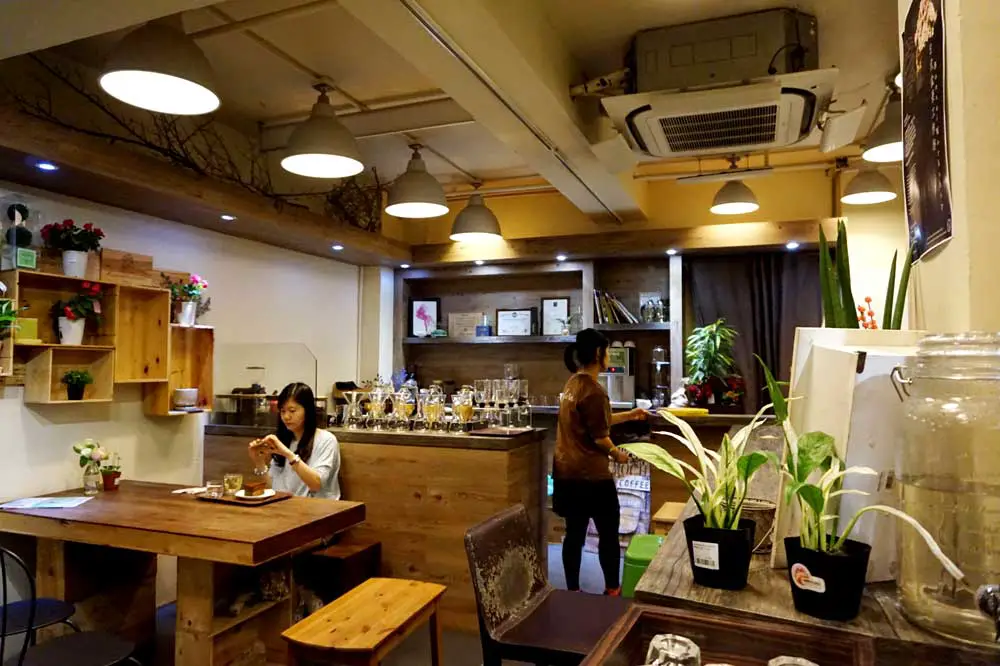 The best thing about Café Hay Fever is that it is not only a café, but a flower shop. Located in the Flower Market in Mong Kok, it's nestled in the eastern end of the street and I literally stumbled across in as I escape the heat into the air-conditioned shop. The café has a vast array of unique coffee and tea, as well as delicious cakes.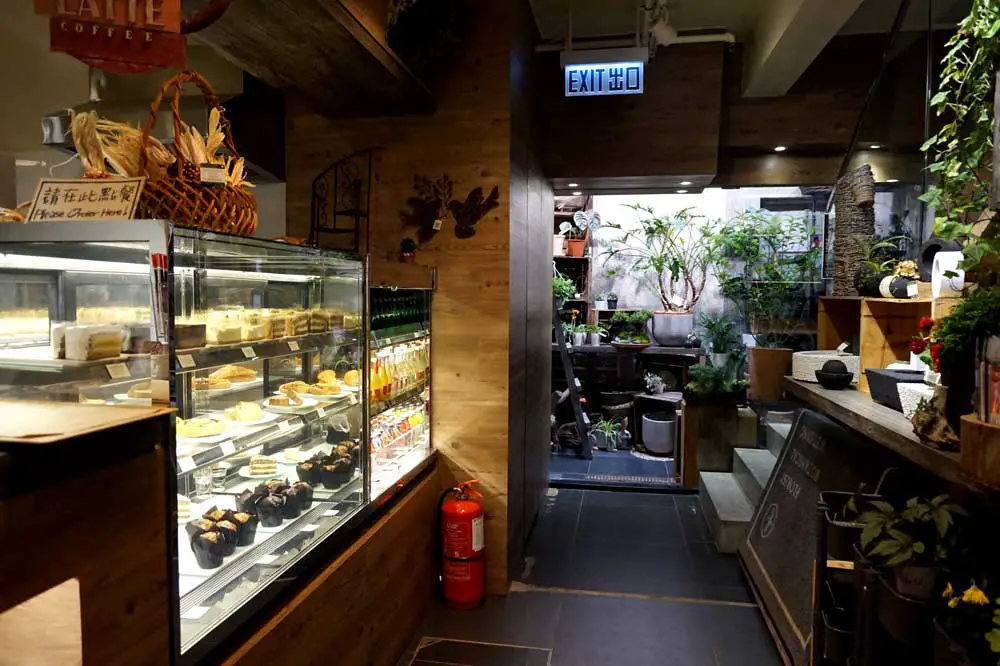 With an upstairs-downstairs section, it's the perfect place to let your brain unwind and just enjoy some tea and cake.
This has actually become a favourite hangout spot for me to read. Even though there isn't much of a view, the atmosphere is great. Although on weekends, you do have to arrive early to make sure you get a seat.
Pro tip: go upstairs and snag a window seat with a book for an enjoyable afternoon. But be early if you are going on a weekend.
Address: G/f, 62-64 Flower Market Road Mongkok
Opening times: Close Wednesday, daily 9:00 – 19:00
Chill Lazy dessert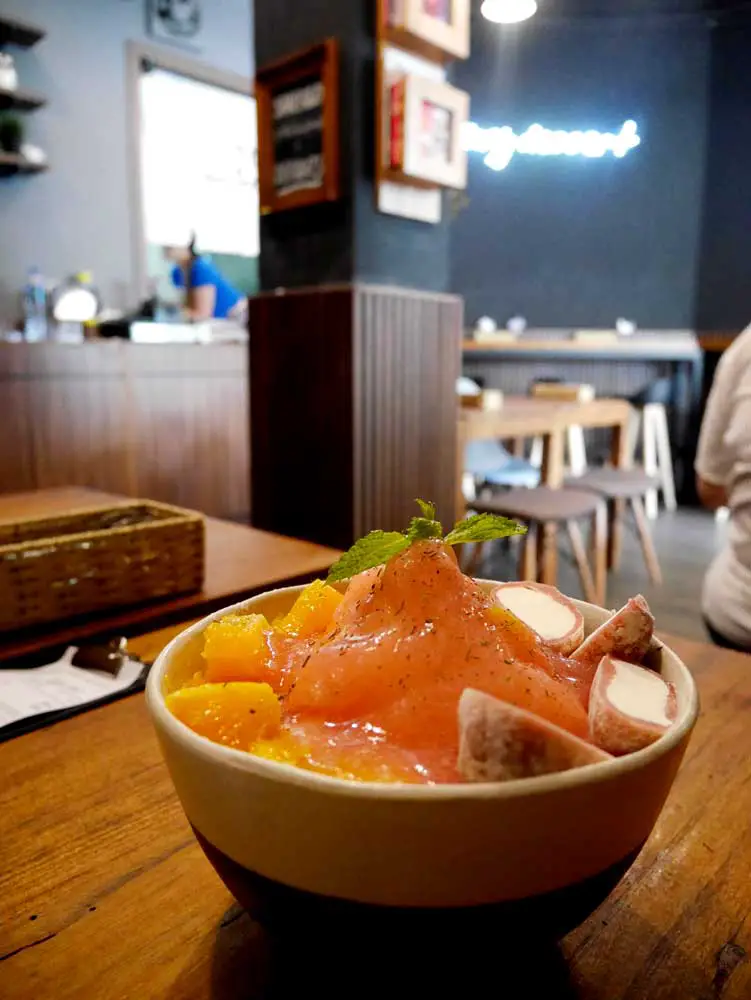 A little off the beaten track, Chill Lazy Dessert House is in Shek Kep Mei and my friend actually got lost on her way there. Nestle in a local housing estate; this dessert place serves some innovative dishes that are perfect for any occasion. Too cool off after the walk to this place, I had a lovely shaved ice with peach toppings, though almost everything on the menu caught my attention. They also have a variety of milkshake available that looks delicious. Prices are around 50 HKD.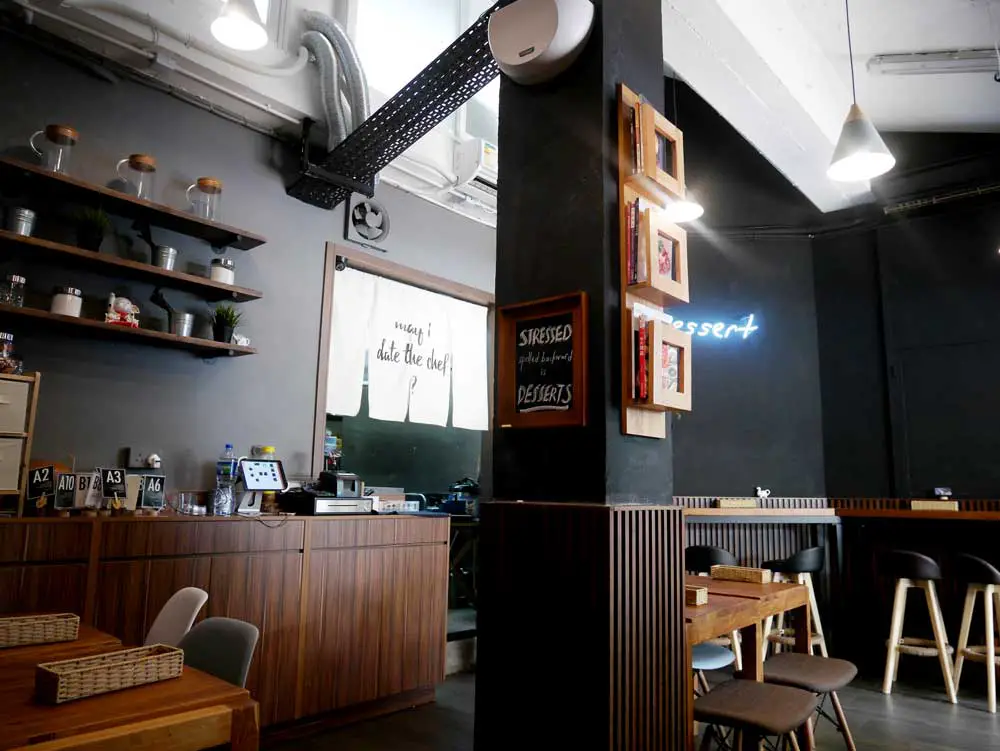 Pro tip: they don't have an English menu, so make sure you have a mean of translation!
Address: Nam Shan Estate Market, Shek Kip Mei, C4 exit, head up the stairs through the park, turn right and it's across the street halfway down the slope.
Opening times: Sun – Thurs 15:00 – 0:00; Fri, Sat and public holiday: 15:00 – 1:00<
Teakha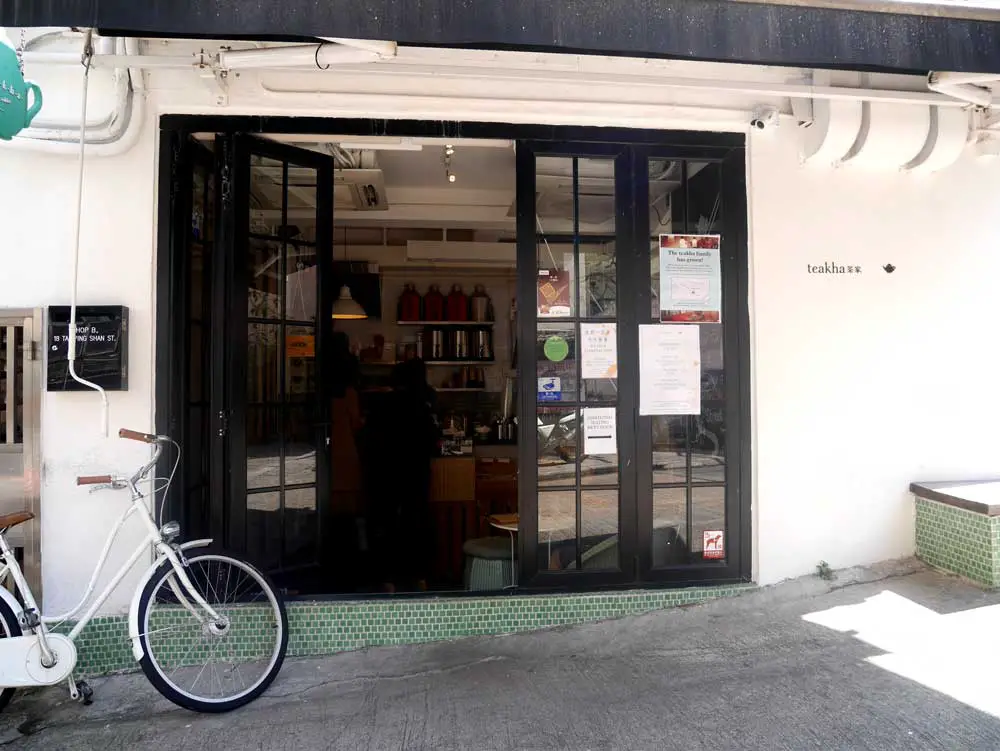 Located in a back alley of Sheung Wan, it's like a reprieve from the manic traffic and hustle of Hong Kong Island with its secluded location and serene atmosphere. While things are on the pricier side, isn't it always like that on Hong Kong island though? They have a wide range of tea available, but the star of the store is their green tea cheesecake – I certainly can't get enough of them!
Although they have limited seating in the store, there is actually a low bench at the side alley – which is a little too photogenic to be legal!
Pro tip: get the green tea cheesecake!
Address: 18 Tai Ping Shan St, Sheung Wan, Hong Kong
Opening times: Mon – Fri 11:00 – 19:00; Sat – Sun 9:00 – 20:00
Emack and Bolio

The coolest ice cream parlour with the best variety of flavours I have come across in Hong Kong, Emack and Bolio is located on a cute street next to the Mid-Level Escalator. Although not exactly the cheapest place to get ice cream, you will never find another cone that's as photogenic as theirs. You have a choice of peanut coated, fruit hoops coated or star coated waffle cones, and their salted caramel with chocolate pretzel flavour is to die for. If you are not feeling like having ice cream (which seriously shouldn't even happen), they also have smoothies. Note: it is an American brand – so if you are from America, you can skip it.
Pro tip: go with a friend and take some Instagram worthy photos!
Address: 26 Cochrane St, Central
Opening times: Sun – Thurs 11:00 – 23:00; Fri – Sat 11:00 – 0:00
https://www.emackandbolios.com/menu/
Holly Brown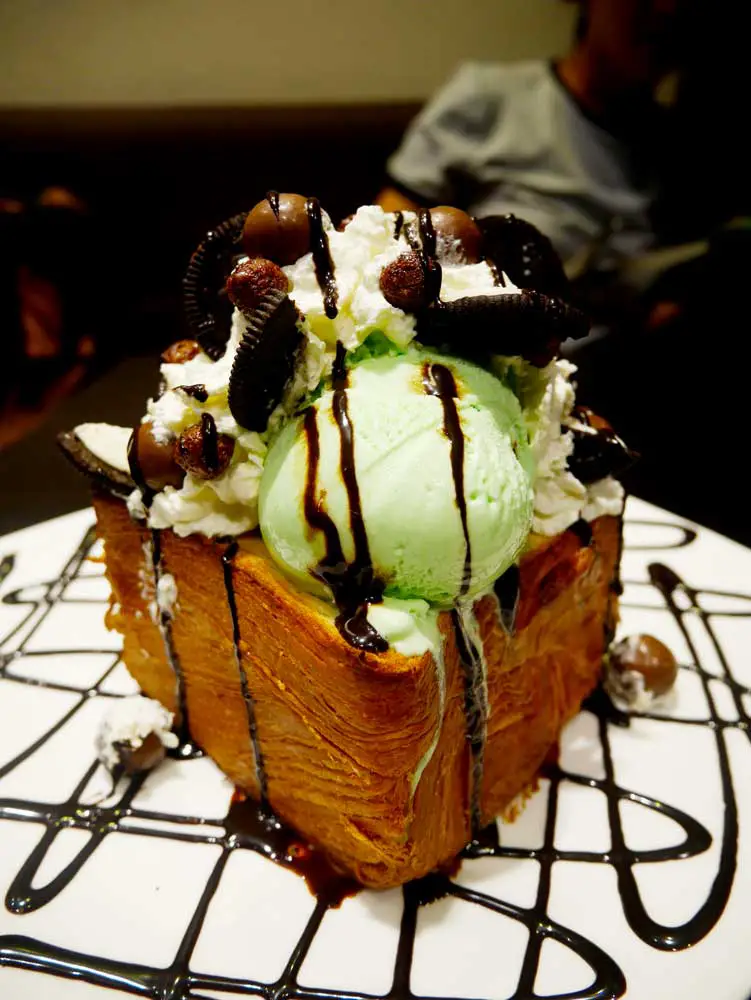 Known for its fried ice cream, Danish Toast and waffle cones, Holly Brown is a dessert lover's heaven and operates like a fast food restaurant. It also serves main meal and coffee. I don't know what else I can say except that I probably have had all of the flavour of Danish Toast on its menu. They also do fried ice cream and watching them scoop it all together is like an act!
Pro tip: the one in Tsim Sha Tsui is more spacious and elegant
For store details: https://www.hollybrowncoffee.com/en/our-stores.html