Decadent, rich and spicy – these are the three words I would use to describe the Art Menu at Stone Nullah Tavern. I had never won anything since that bingo in high school, so imagine my surprise when I won the giveaway for a dinner for two from Sassy to this fabulous restaurant in Wan Chai, Hong Kong.
First impression: the restaurant is located opposite the historical Blue House built in the late 19th century. Hidden on the ground floor of a building, it is a bar restaurant that's favoured by many expats and young professionals during happy hour with a stone and wood décor and dimmed lighting.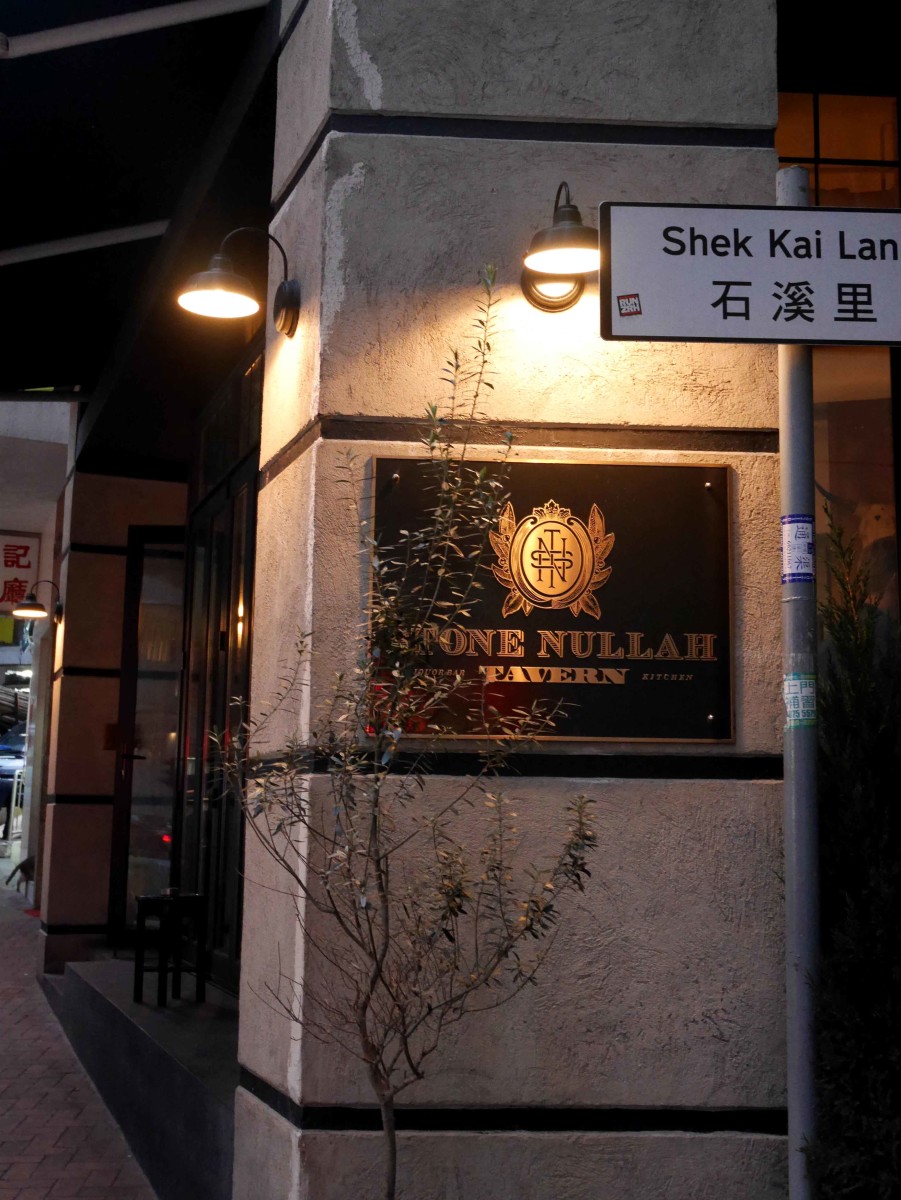 The restaurant was relatively empty at 7pm, and we were allowed to pick our own seats. Not sure what to expect, my sister and I idled for a while until the Chef Vinny Lauria himself came out to congratulate us for winning the giveaway. I immediately felt welcome and after admitting that we weren't sure what the menu is about, Vinny explained to us that the Art Menu is inspired by the artist Bao Ho. Her act pieces combine the bold with the classic, which translate to the menu that Vinny has created with splashes of spice accompanying classic and decadent dishes.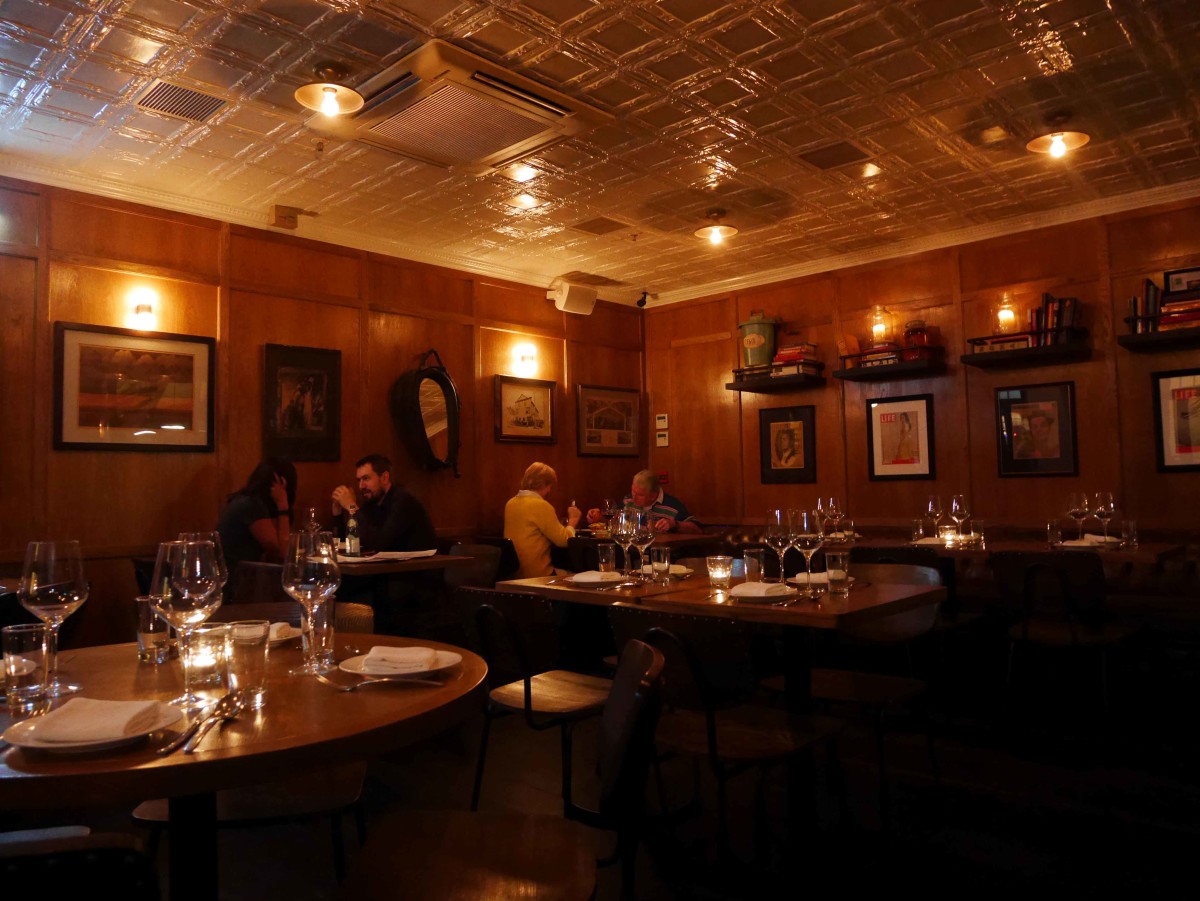 Starter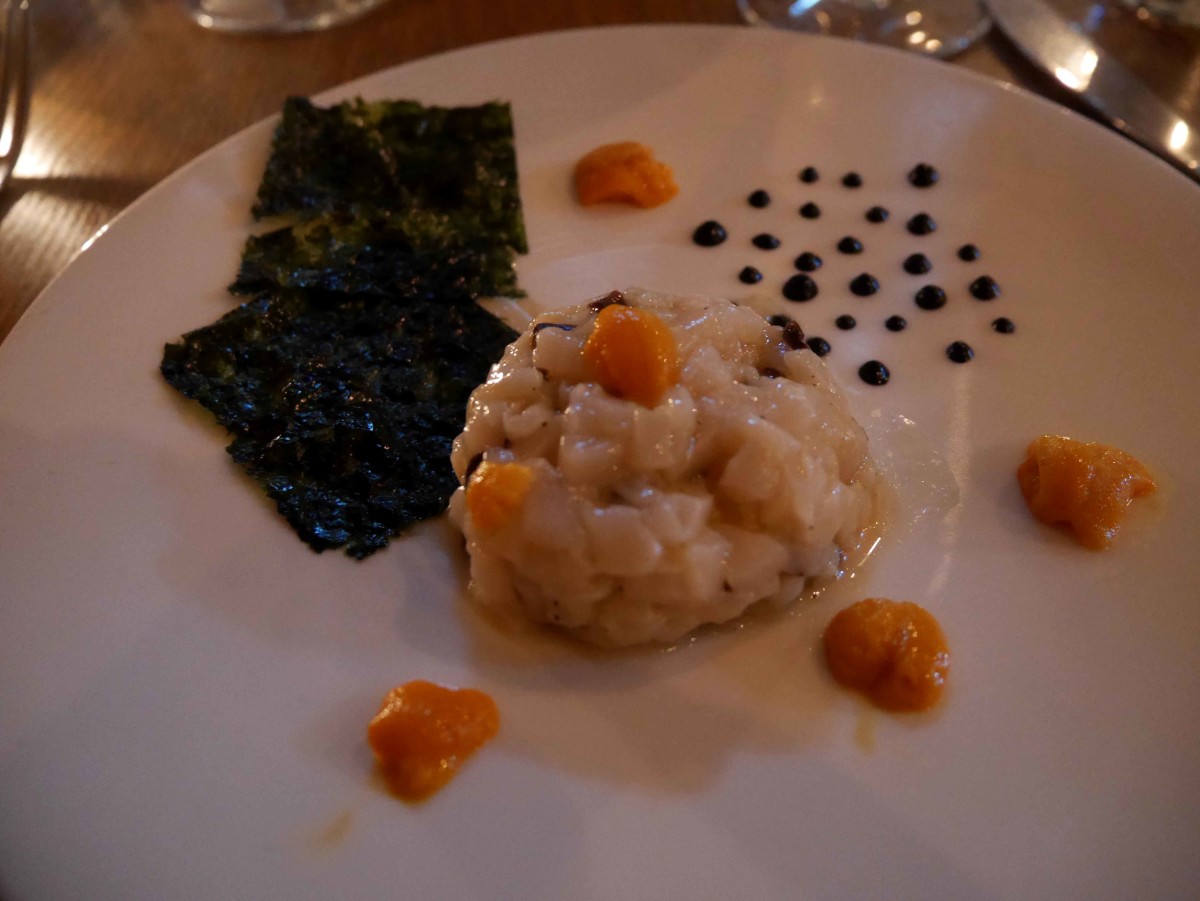 The starter is Scallop Tartare with uni, black garlic, aioli nero, thai chili, nori chips and sea urchin. Plated elegantly, it was paired with a suki, vodka cocktail with a splash of soda, syrup rimmed with salt. The scallop tartare was delightful – a perfect combination of flavour with the garlic and chili, and the cocktail was delicious and easy to drink.
First course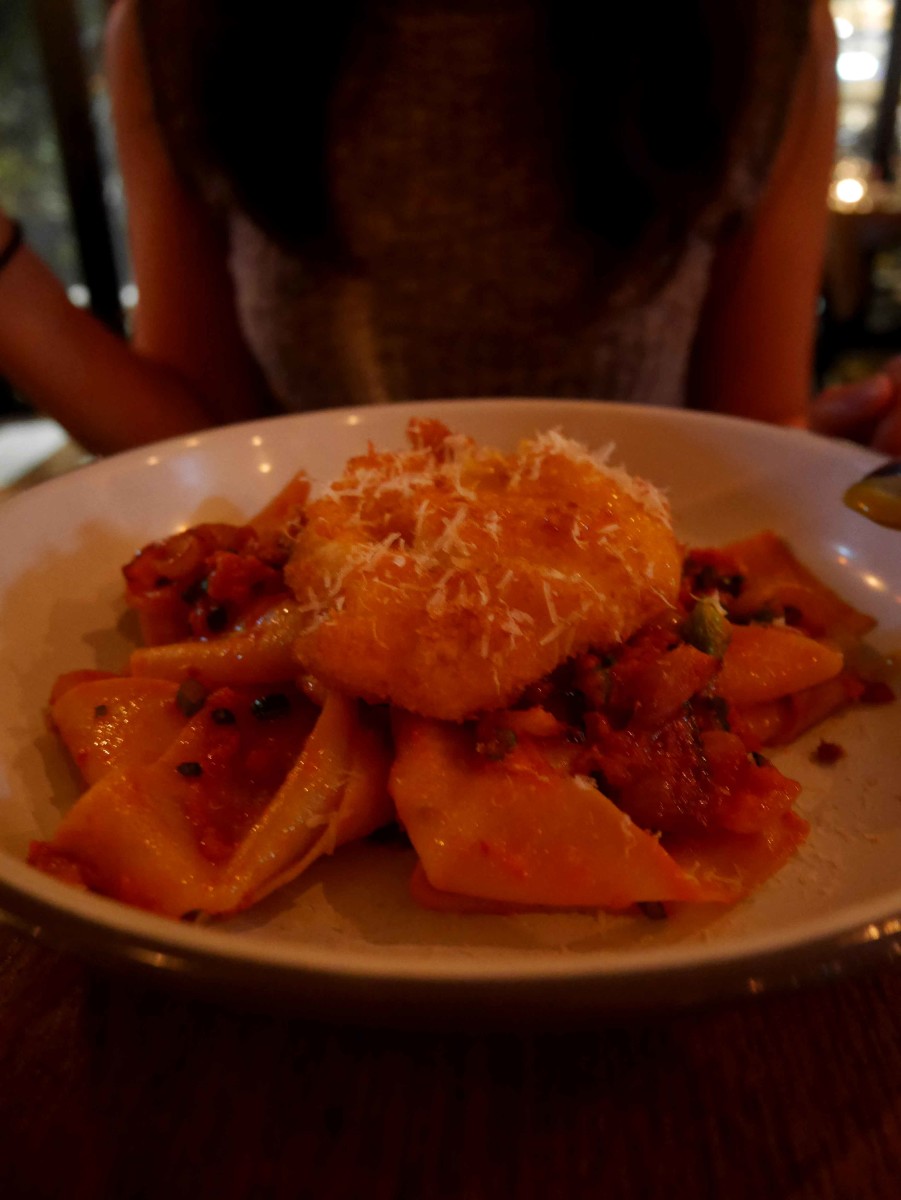 Next came the Pappardelle with Nduja Ragu – which essentially means a super wide Italian pasta with spicy meat sauce. What impressed me the most is the poached then fried egg that sits atop. Even though I have a low tolerance of spiciness, I thoroughly enjoyed the dish despite the fact that it set my ears on fire. Paired with this is a cocktail that, in my not-so-expert-opinion, resemble Aperol Spritz with ginger ale.
Second Course

Third and by far my favourite (and Vinny's) favourite – the buttered poached spot prawns, with what Vinny explained as braised and crispy pig's head and charred chili aioli. The prawns were perfection themselves, smooth and buttery and a dream.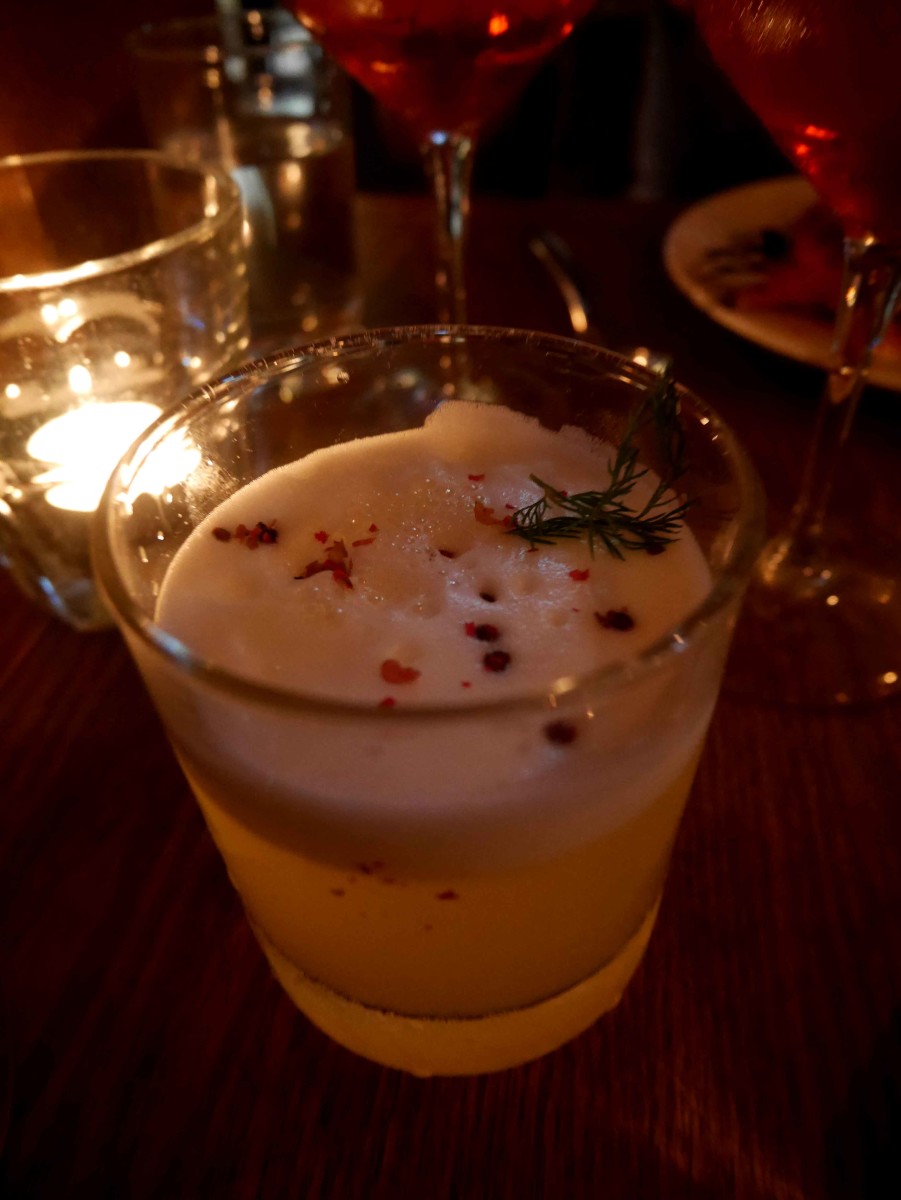 And of course, the cocktail, a gin based cocktail containing dill was just as wonderful – slightly sour with a layer of white foam. In fact, my mouth waters again just thinking about it.
Dessert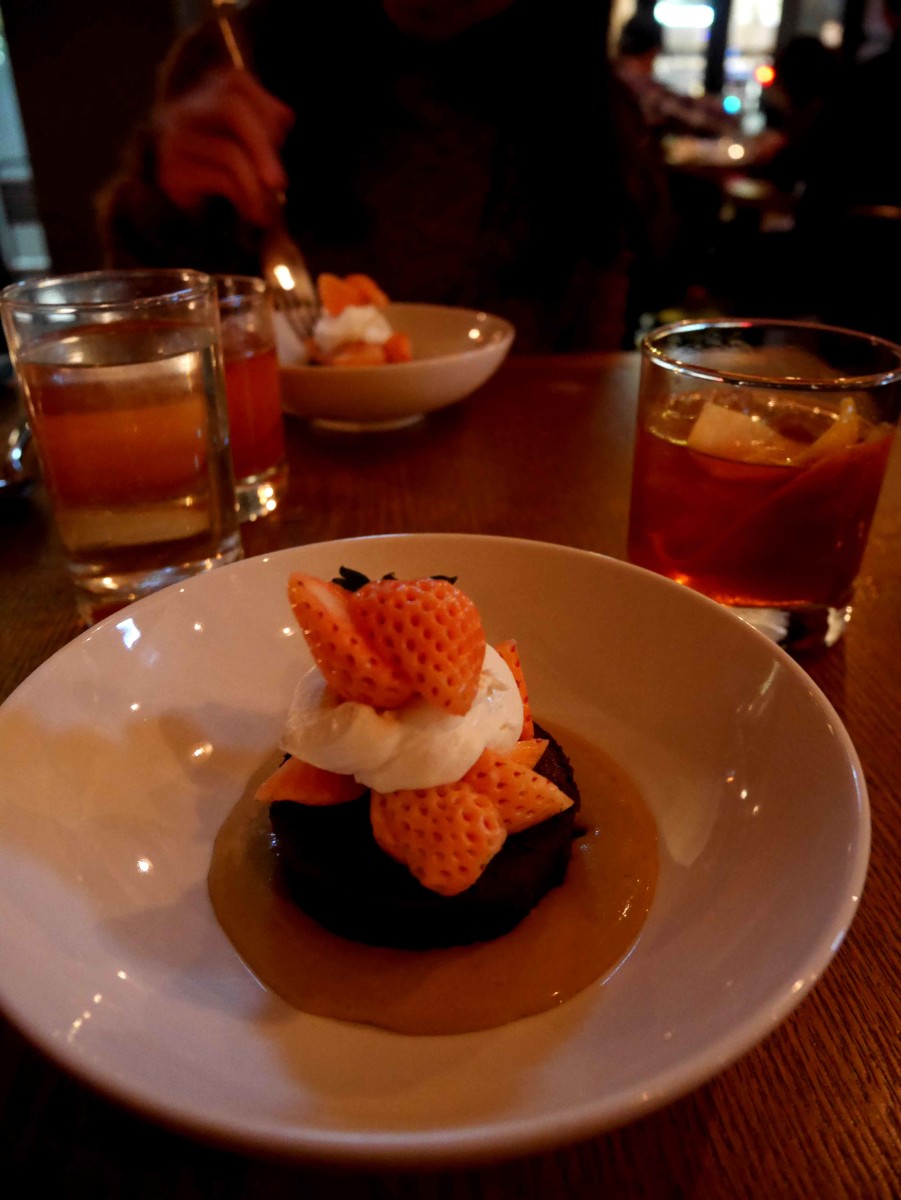 And then comes the dessert! I never thought flourless dark chocolate cake can taste so good, and the flavours were accentuated by the Maubere Mountain coffee custard and white strawberry. The cocktail that comes with the dessert resemble ice tea, but in fact is the strongest one yet.
Throughout the meal – the staffs had been very attentive, and Vinny himself comes out and explain the first three courses to us. It was, without a doubt, one of the best dining experience I had ever had, and a huge thanks to Sassy for hosting this giveaway and for Stone Nullah Tavern for hosting us for the night!
If you want more information on the menu, follow this link
Address: G/F, 69 Stone Nullah Lane, Wan Chai
Opening times (restaurant) : Mon – Fri: 12:00 – 15:00 Sat – Sun: 12:00 – 16:00, Mon – Sun 18:00 – 10:30