Nam Sang Wai is famous for its scenic wetland and the picturesque wedding pier. Located in Yuen Long, the best and most common way to get there is by cycling, although a hike or even a drive over is possible. If you are fast, you can get in and out plus photos in two hours, or it can be a leisurely half day cycling or full day hiking adventure. Here's what you need to know about cycling/visiting Nam Sang Wai

Nam Sang Wai Cycling Essential information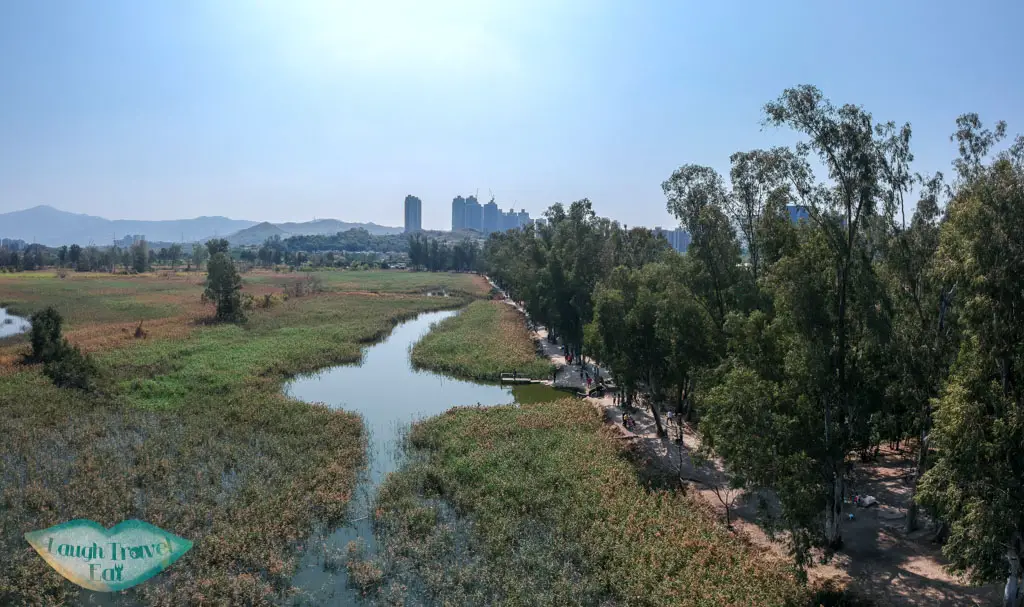 First thing first: cycling to Nam Sang Wai involves quite a bit of road cycling, meaning that you will be sharing the road with cars. Part of the Nam Sang Wai Road is only a one-way road, which means you have to make way for cars. You will not be able to rent a cycling helmet at all, so it really is not for inexperienced or newbie cyclists.

Summary of Nam Sang Wai Cycling:
Time taken: 2-3 hours
Difficulty: 2/5
Pros: mostly flat, and well paved
Cons: you have to cycle on roads, so not suitable for complete beginners!

Where to rent bicycles in Yuen Long for Nam Sang Wai
There are quite a few bicycle rentals available, but for ease of finding/quality and really, from my own experience, I enjoy renting a bicycle from Tin Fung Bicycle.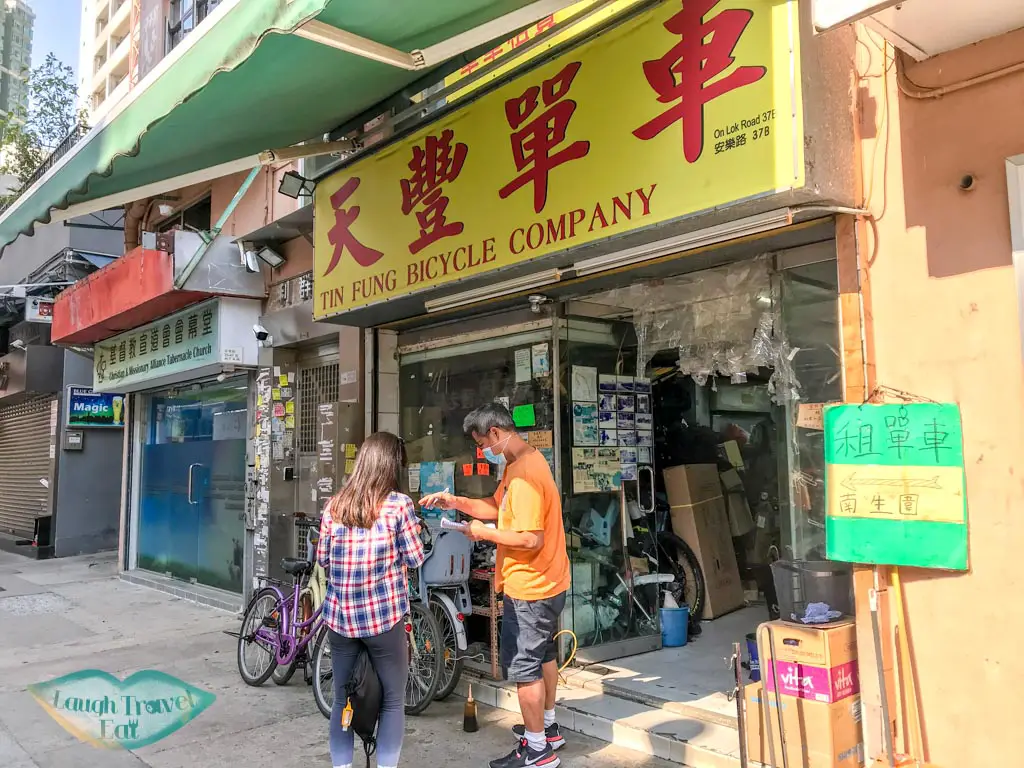 Renting a bike for the day on a weekday costs 60 HKD – they have cheaper ones at 50 HKD, adding a basket is 5 HKD.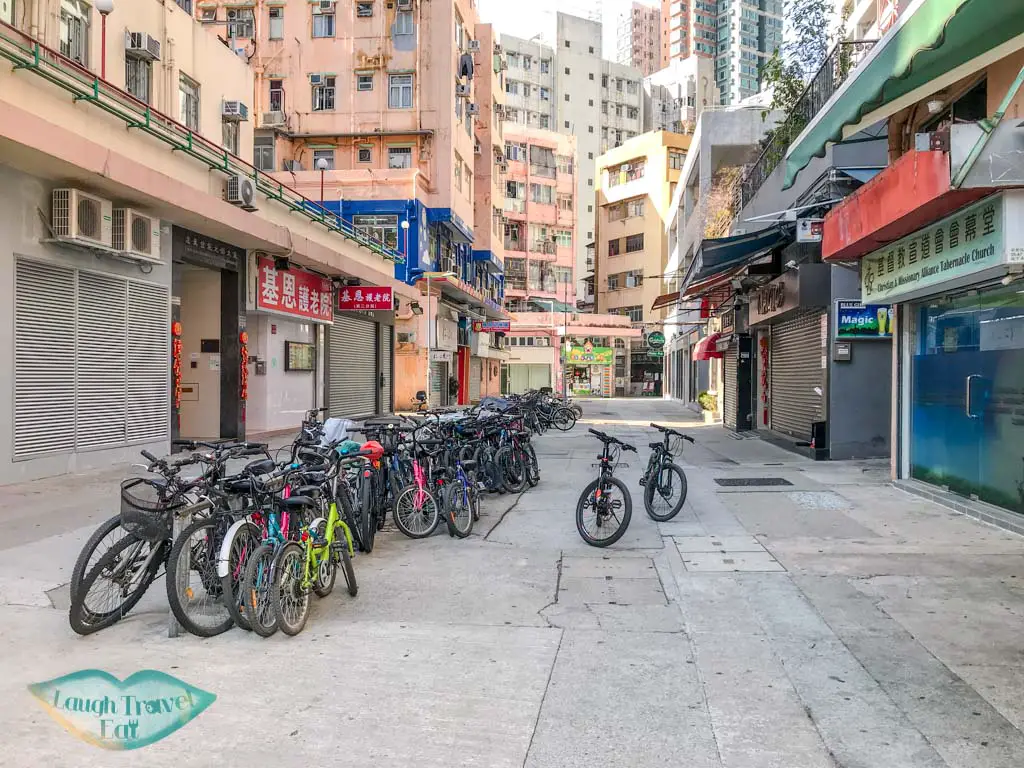 Note: when you rent a bicycle in Hong Kong, it's standard that one person from your party will provide the deets from their HKID card. 

Address: Lee Kwan Building, 35-47 Yuen Long On Lok Rd, Yuen Long
Opening times: 10:00 – 18:00
Phone: 2442 3808 – it's best to call and reserve bicycles on public holidays and busy weekends

Yuen Long to Nam Sang Wai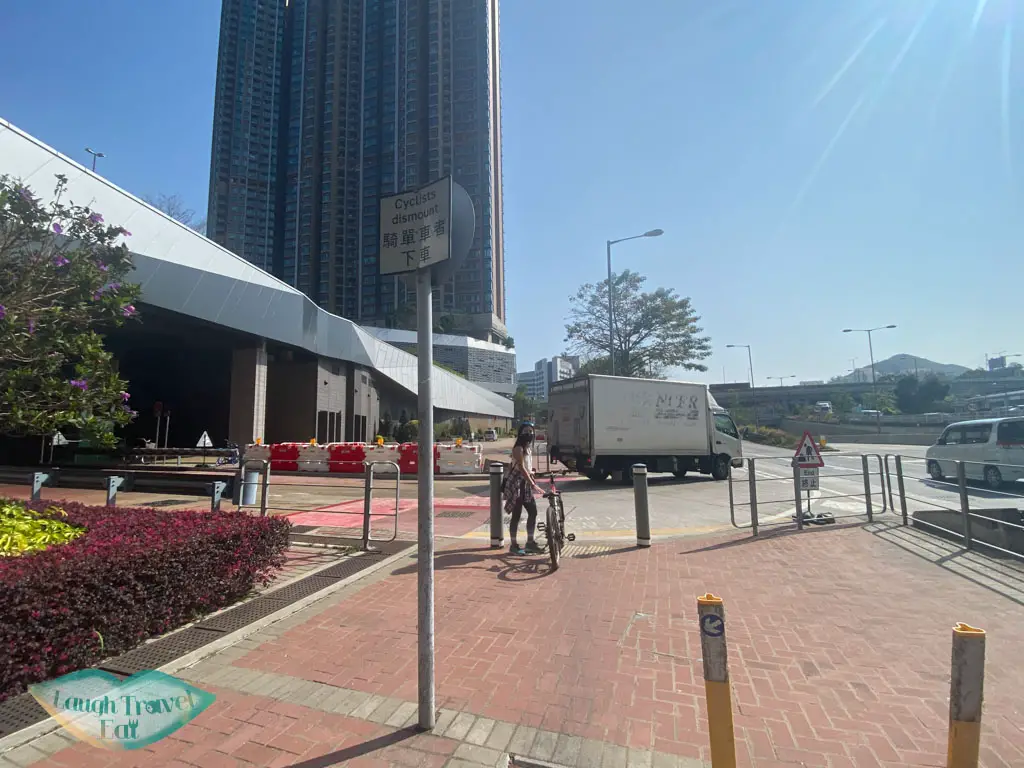 From the bicycle rental place, aim for the cycling path that begins between the YOHO malls. From there, continue towards the Pok Oi Hospital.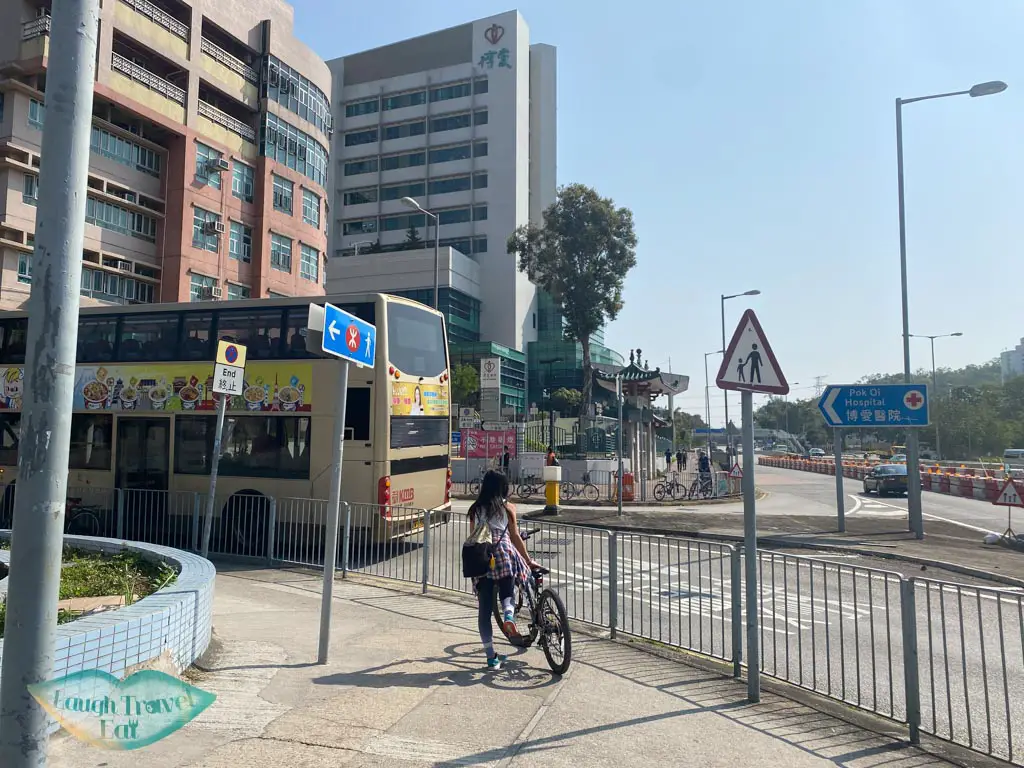 The crossing at the hospital is quite busy as a triple junction, so be careful. Once you get past the hospital, the cycling path is a smooth sail to Nam Sang Wai Road.

Nam Sang Wai Road
The cycling path actually doesn't go all the way to Nam Sang Wai, you have to watch out for a white road sign to the right that points to Nam Sang Wai.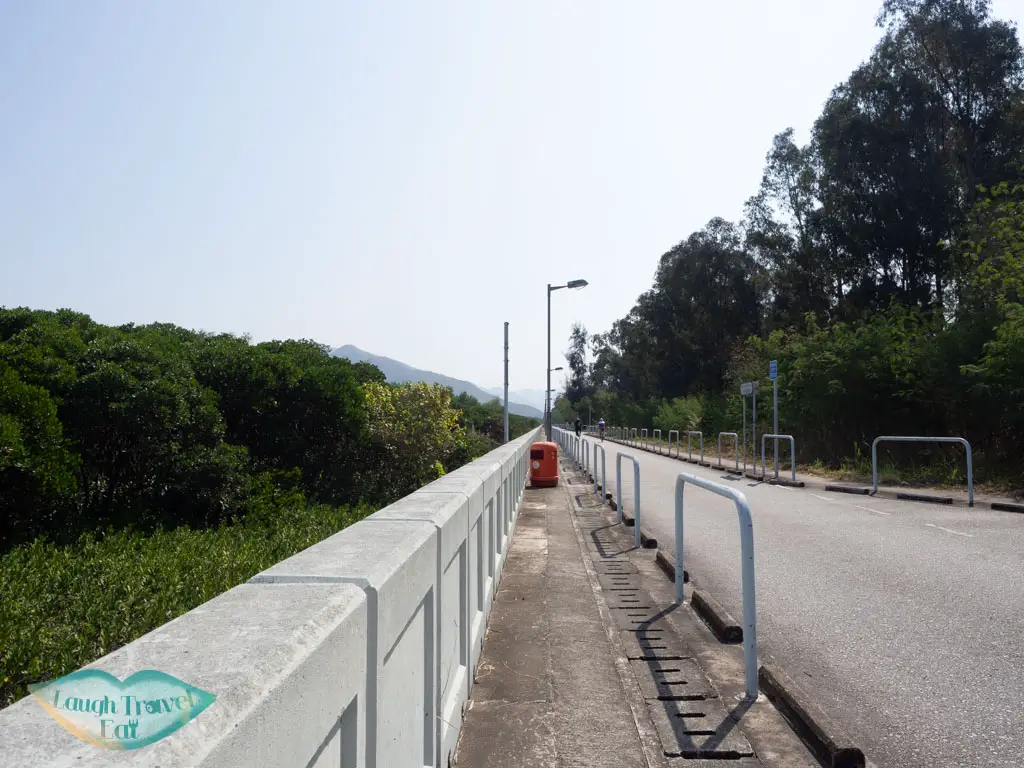 It can be missed by first time visitors, we actually ended up on the bridge that overlooks the highway crossing the river and realised that we had gone too far and circled back.
As you will be cycling on the road, make sure to follow car rules and stick to the left. The initial part of the road is quite wide, but luckily it's not a busy day. There is only one main road so just stick parallel to the river.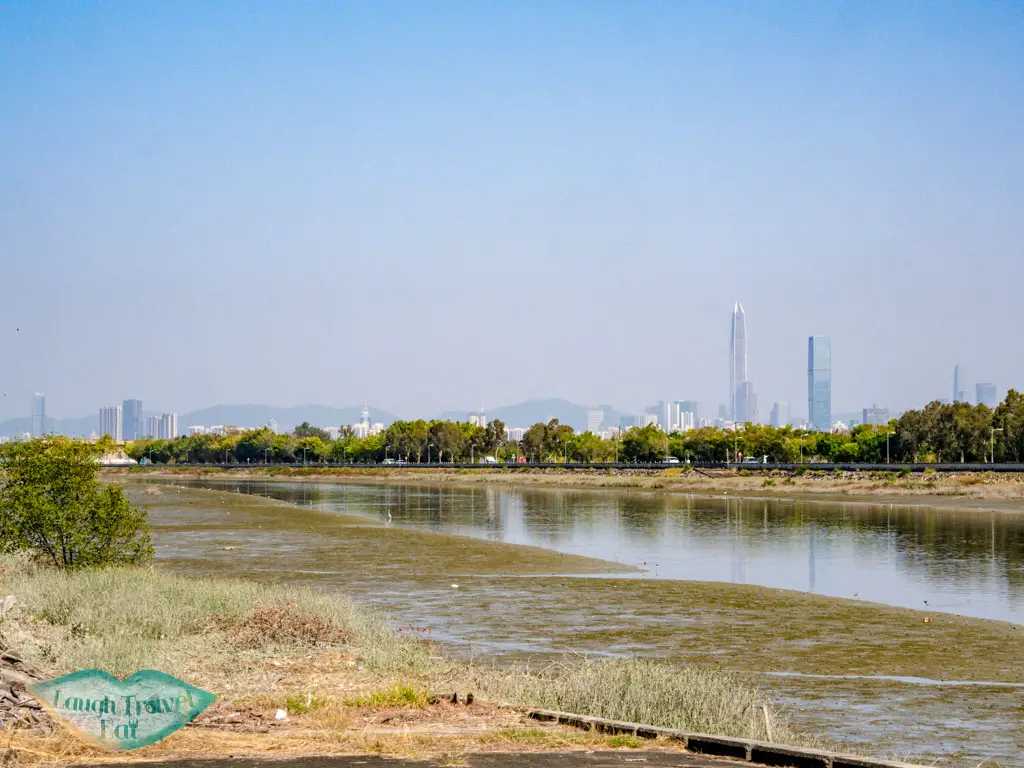 As we cycle on, the road becomes narrower but there are car-passing space where we can stop/go in to make way for incoming cars. The river is actually the best place to birdwatch, and we saw quite a few different species.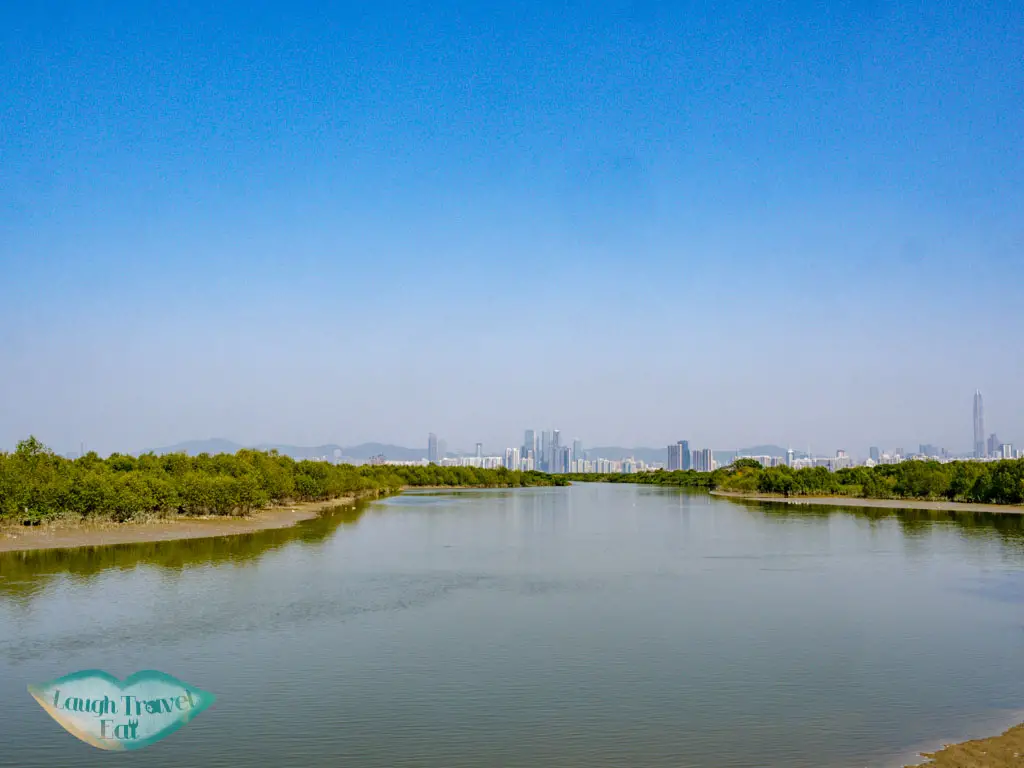 The road eventually becomes a one-way single lane, with mangroves on the other side. A landmark to know when you are nearly there is a big grass field left of the road.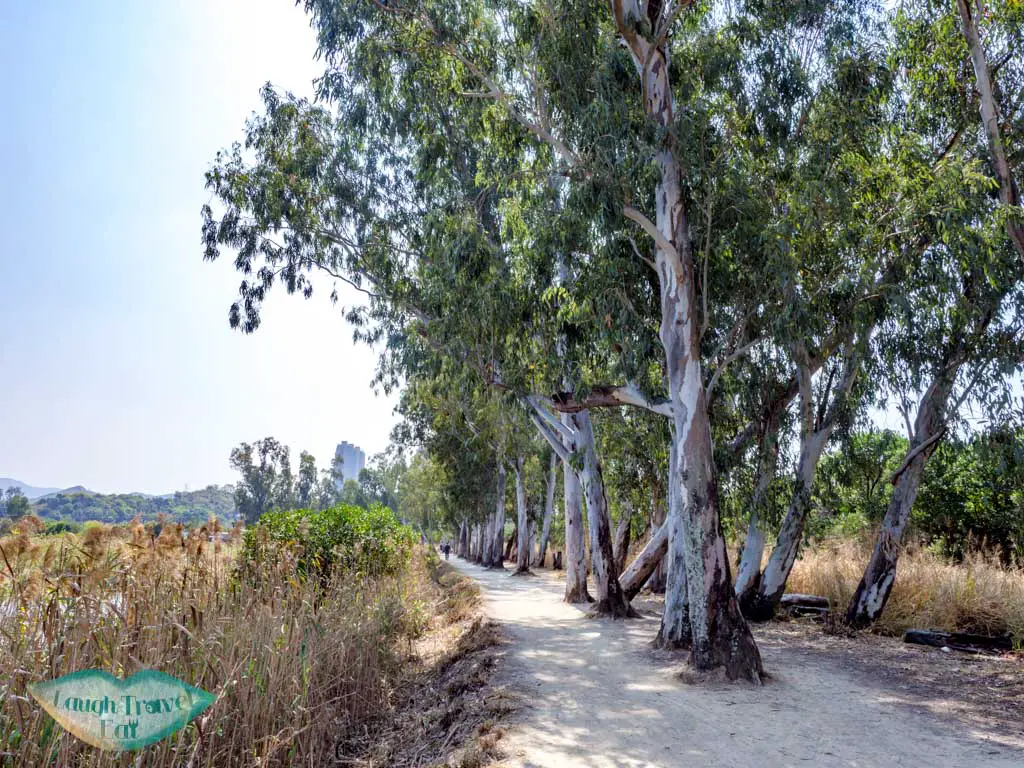 There is a small trail parallel to the road in the woods that goes straight to the wedding pier, too, if you want to get off the road.

Otherwise, just carry on until you hit the end of the road. Then follow the dirt trail to the left of the dead end down towards the wedding pier.

Nam Sang Wai Wedding Pier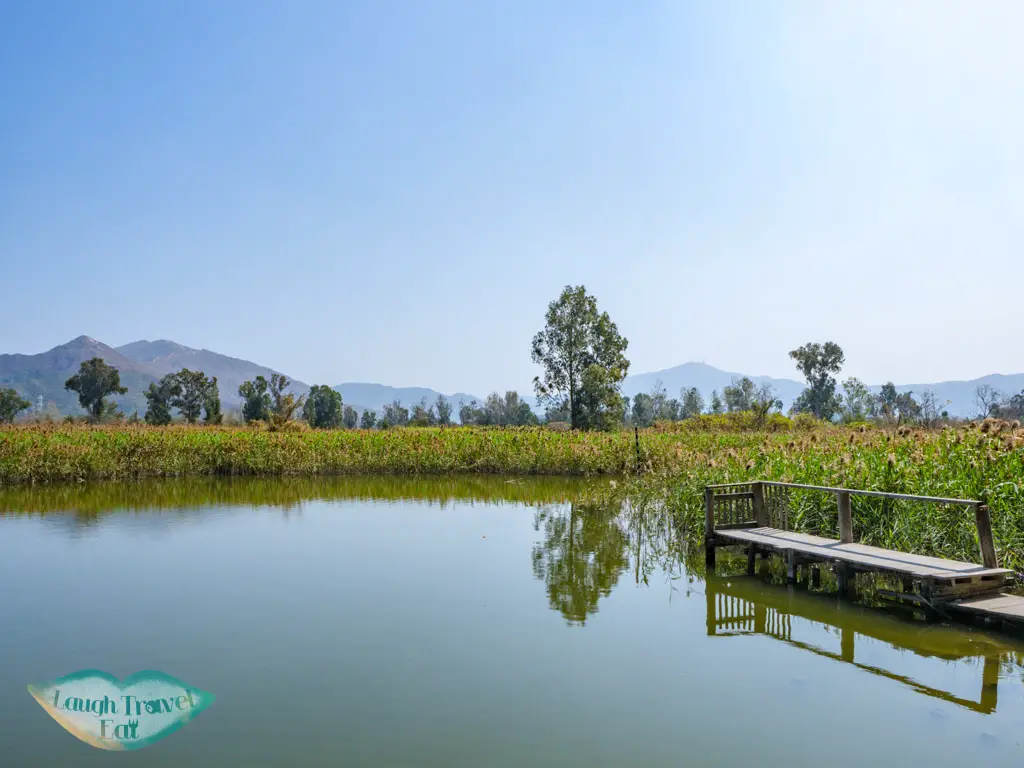 The famous Nam Sang Wai Pier is actually called the wedding pier on Google Map. It's a rickety wooden pier that extends into a calm pond surrounded by golden and green weeds, swaying in the breeze.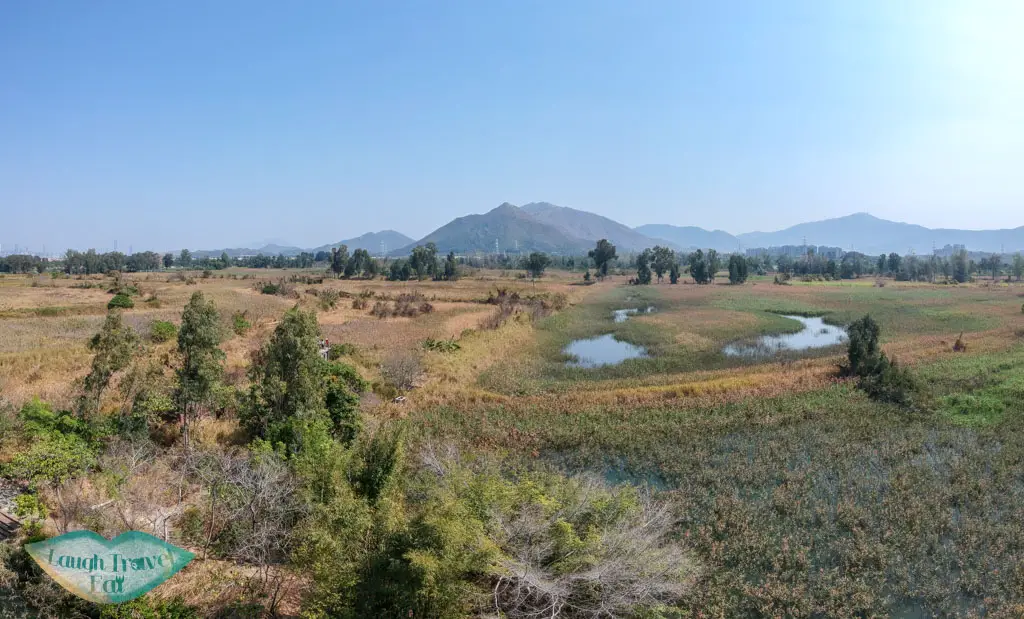 It faces Kai Kung Leng, a free standing mountain between Yuen Long and Sheung Shui. The wooden pier juts out into the calm water of the wetland, surrounded by swaying golden and green reeds.
There is a walkway near the pier as well where you can go into the wetland, passing some abandoned houses. I won't walk too far into it because it's not a proper path.
From the Wedding Pier, you can cross the concrete make-shift bridge towards the Shan Pui River, where there are some cafe-restaurants and one of the last cross-river ferry shuttles.

Nam Sang Wai Ferry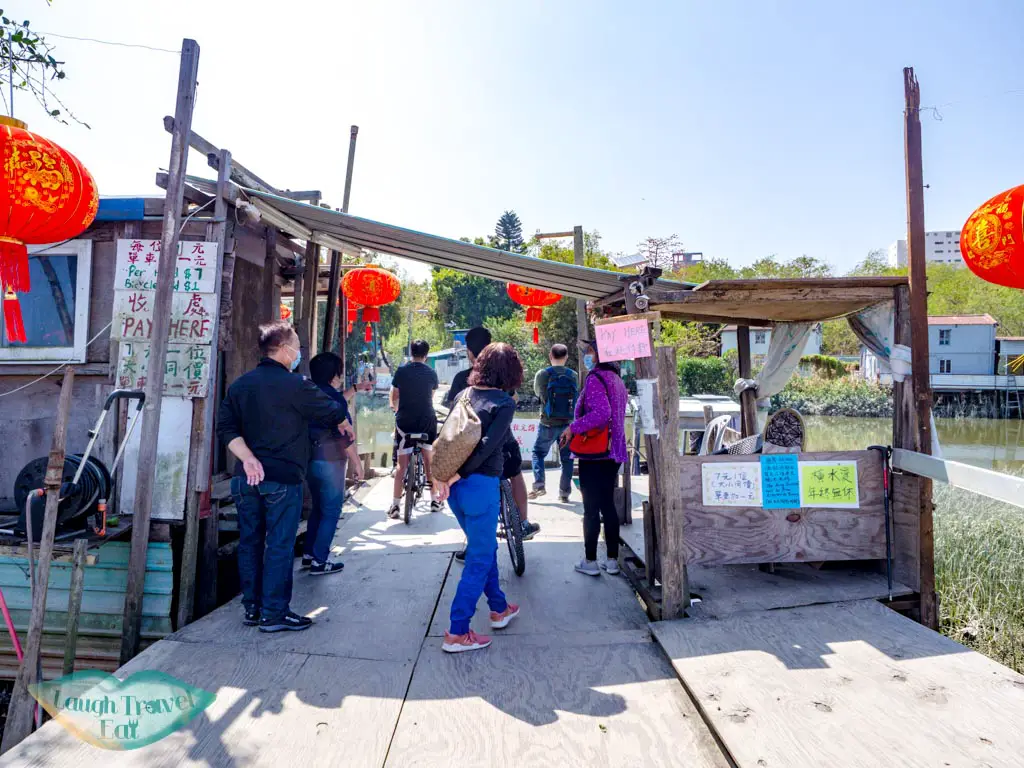 The Nam Sang Wai Ferry is at the very end of the concrete trail and it vows to operate daily year around from 6:30 to 21:00, and it is a short and cheap journey. But it is a little daunting to get on the rickety wooden boat that would get you the few meters across to the other side.
If you do take the ferry for 7 HKD (+1HKD if you have a bicycle), it takes you back much closer to Yuen Long center and only 1.5km (so around 20 minutes walk) to the bicycle rental place.
Otherwise, it's less than an hour to get back!