Last updated on June 18th, 2020 at 09:25 pm
Known as the Venice of East, Tai O is on the southwestern tip of Lantau Island and once an important fishing port. It is located at the delta of the only river on Lantau Island, and you can see the airport and the Hong Kong-Macau-China Bridge. It is a perfect spot to visit on a day trip to Lantau Island or even for a full day trip there. Here is all about Tai O:

History of Tai O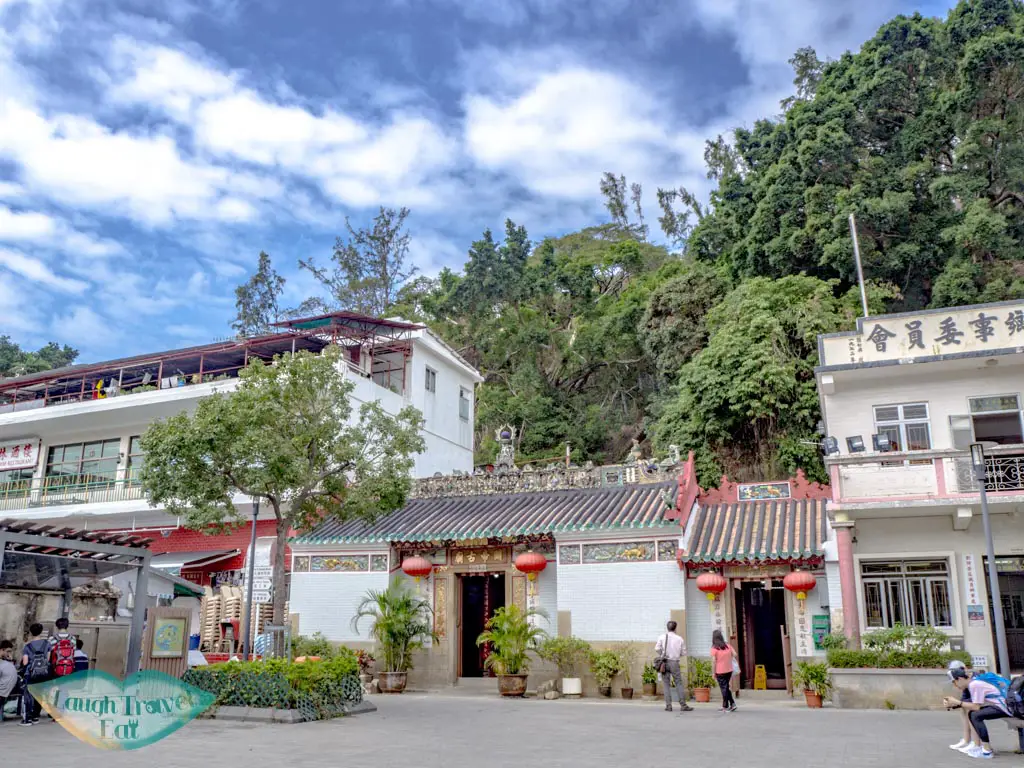 While archeological sites from Palaeolithic is found nearby, the current village can be traced back to the Song Dynasty with a focus on fishing and salt farming. In 1514, Tai O was occupied by the Portuguese for 7 years when they used the area as a supply stop. Eventually, they were defeated by the Ming army.
At the end of Ming Dynasty, Qing Dynasty established a law – the Great Clearance – to have all seaside villages move inland 30-40 miles in 1661 in an effort to stop any effort that would aid the Ming general's army in Taiwan. Eventually, villagers were allowed to return in 1669 to rebuilt.

Fishing in Tai O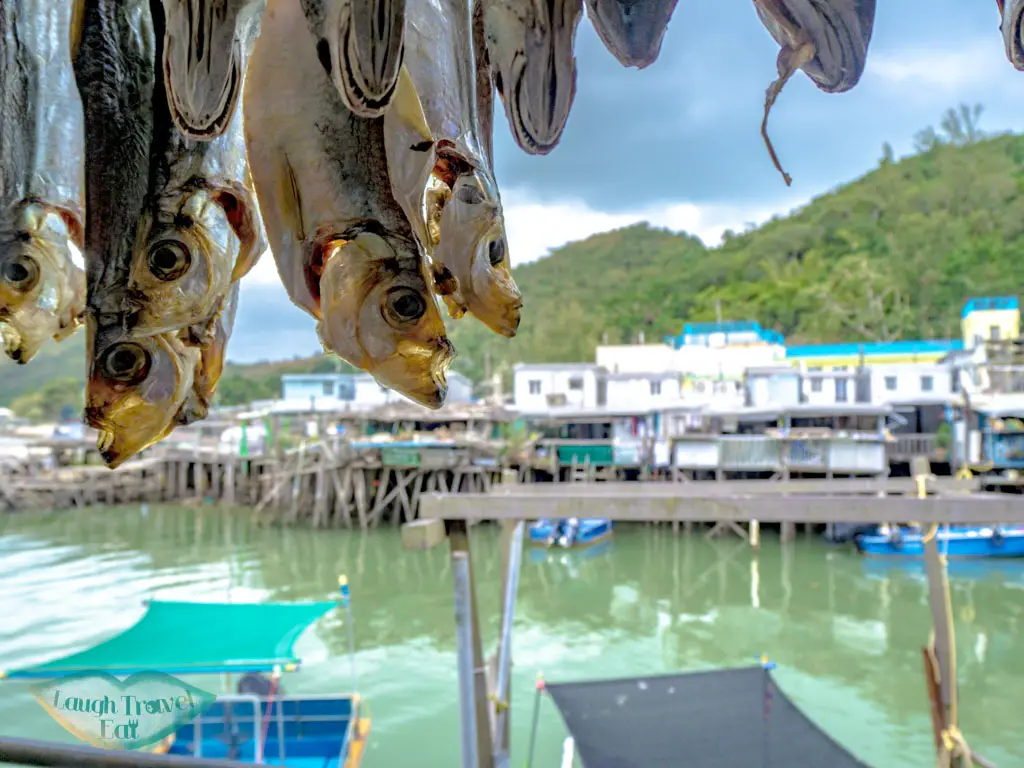 The fishing industry in Tai O has been in decline since the 60s, with yellow croaker, white carp, carp, and pomfret the common catch. The decline mainly has to do with the mechanicalisation of the fishing industry, which has significantly impacted the fish stock in the sea.

Salt Farming
The tidal flat of Tai O are ideal for salt farming, which was at its height during the 30s. However, the cheap salt flooding in from Thailand and China in the 60s has meant that the local need has plummeted.

How to get to Tai O
The least complicated way is to take the MTR to reach Tung Chung then the bus, although you can also get a taxi there. The City Gate Mall is the last bathroom stop if you want to use the bathroom, since the bus is an hour long.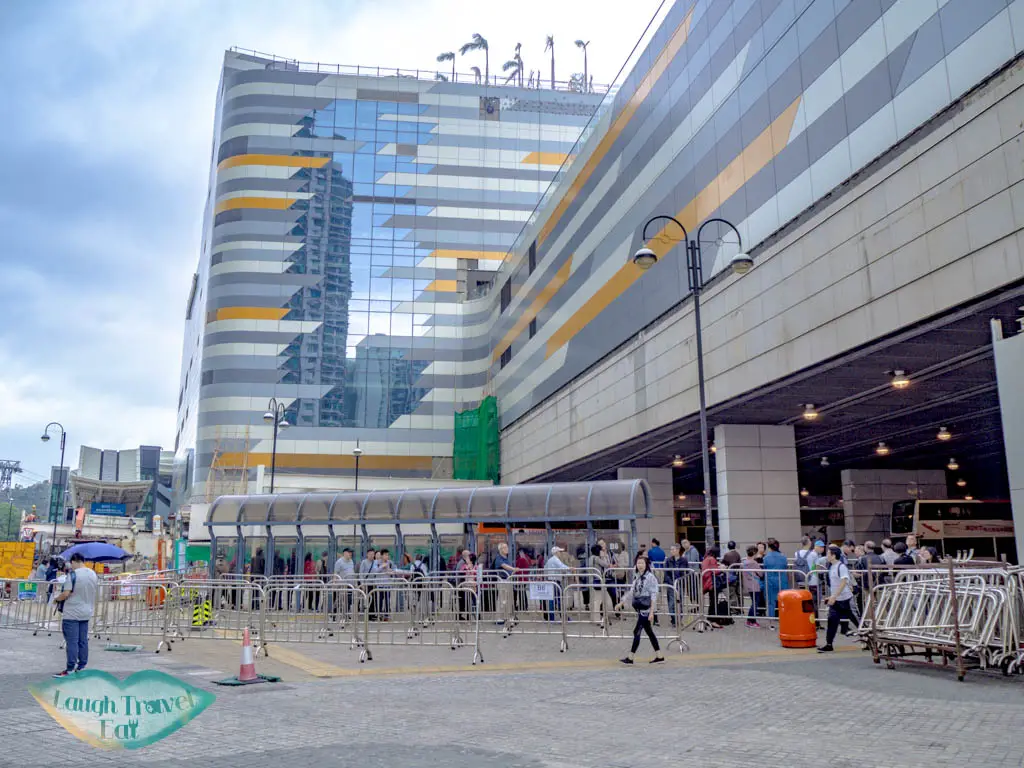 Head to exit B if you don't need the bathroom and walk towards the bus station. Go pass it and turn right towards the cable car stop, the local bus station is to its right.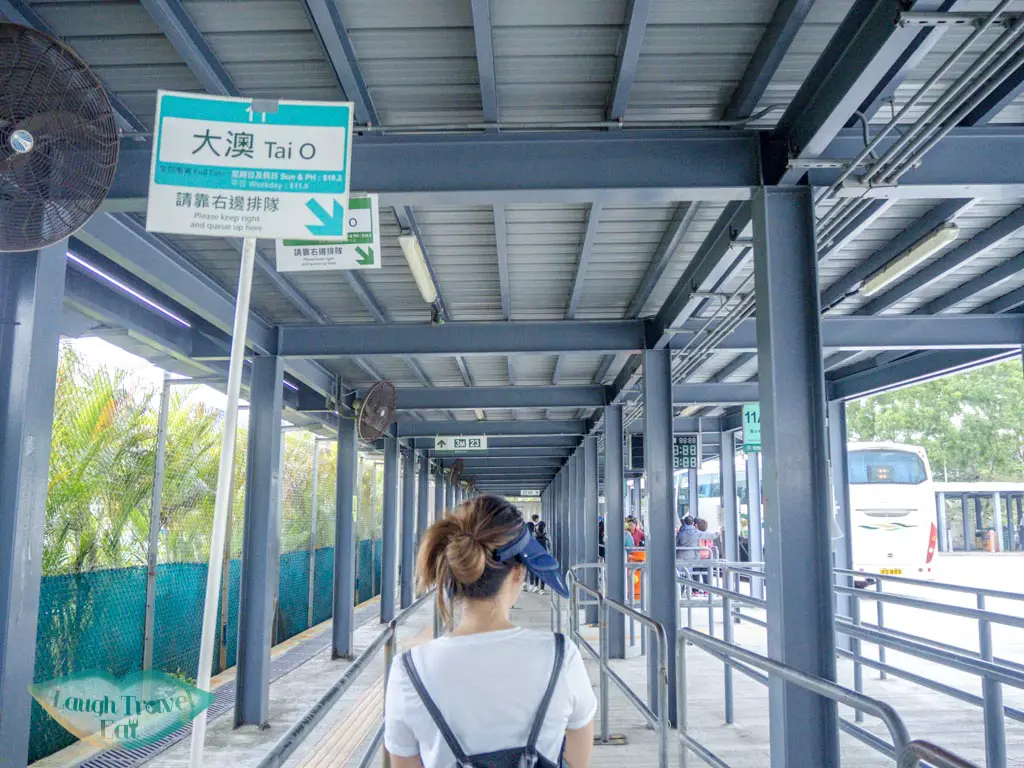 The bus you need to take is number 11, which is at the center of the U shaped bus terminal. The fare is 11.8 on weekdays, 19.2 on weekend or holiday, and you can use your Octopus Card. Tai O village is the last stop, so you can sit back and relax as the journey takes 50 minutes or so.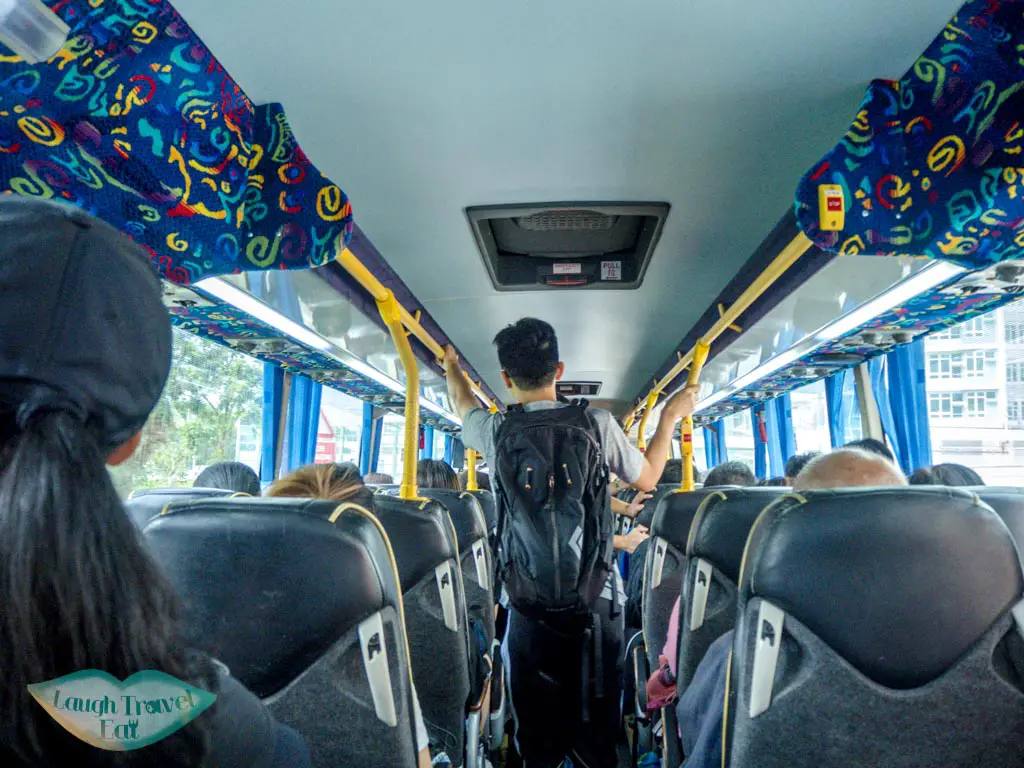 If you want to take a taxi instead, take the MTR exit D.

Things to do in Tai O
Silt Houses of Tai O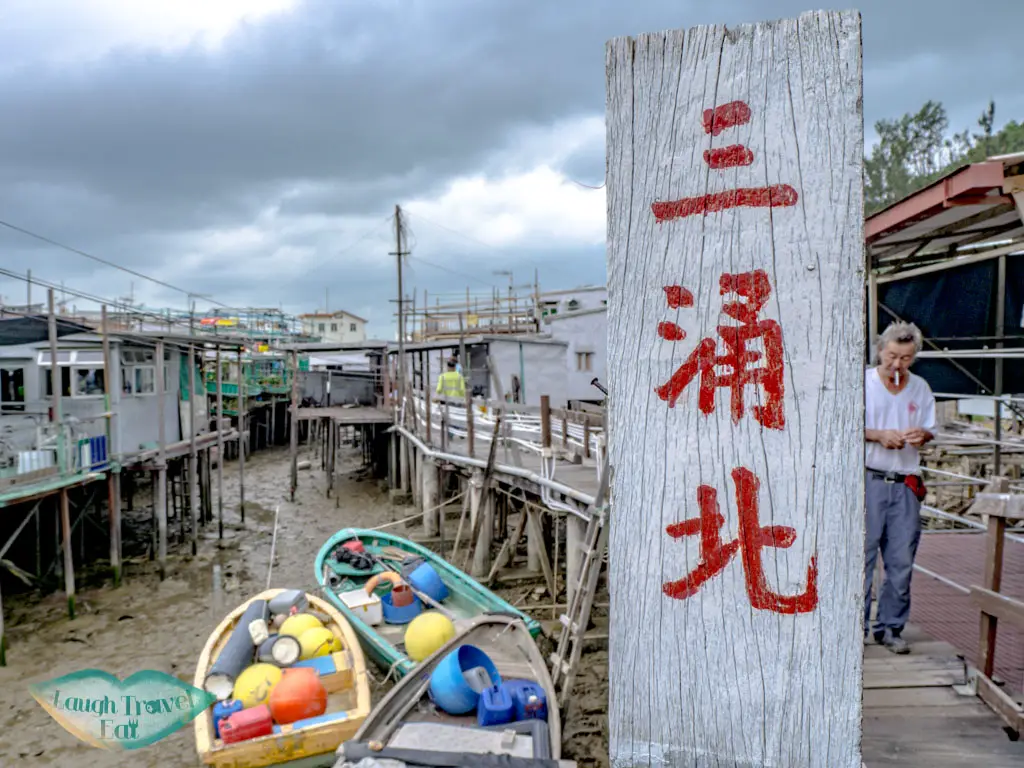 The most famous sight are the silt houses along the coast, built by Tanka people who had settled there. The stilt houses are built due to a combination of convenience and to avoid land tax by local authorities. Most of them are interconnected with the pathway taking you through people's living area and kitchen alike. A real community.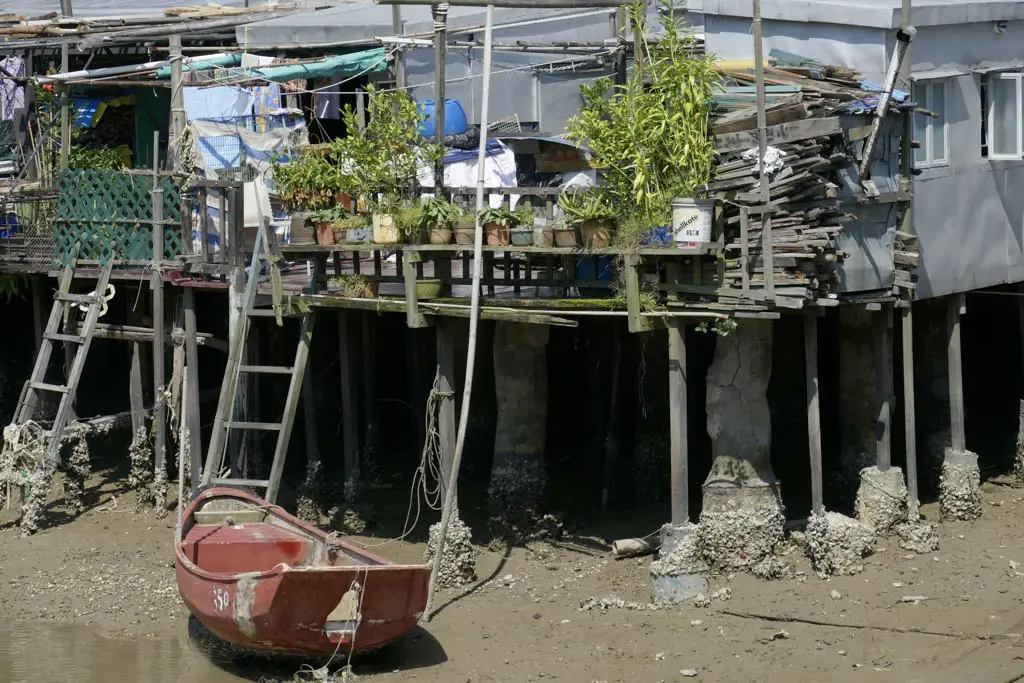 The wood that's used to built the houses is a black wood that hardens when absorbing water. The sea level rises every new moon and half moon, and during the recent typhoon the water levels had reached 2.8m.
The government has been making an effort to relocate the villagers, but most resisted. Despite the myriad of convenience, they prefer their historic home as well as the fact that stilt houses pay no land tax. However, there is no pipe system for the bathroom and most are just a hole above the water. Nowadays, villagers build pipes so that the waste can be discreetly dropped into the water, or they'll just the public bathroom.

Main Bridge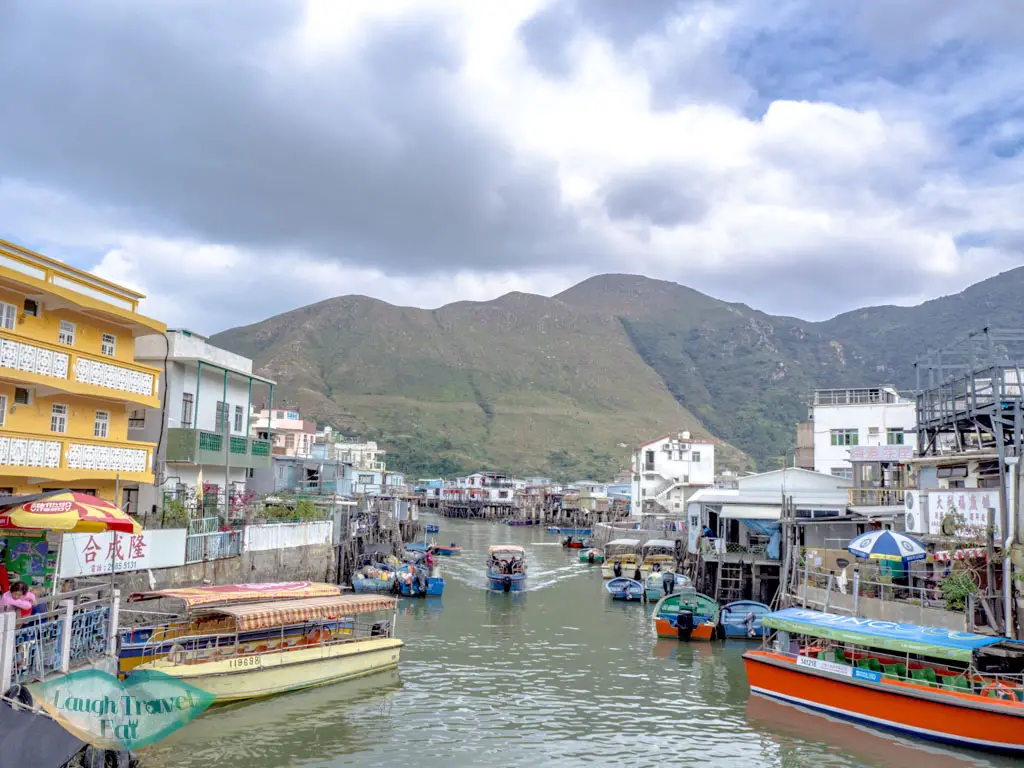 The bridge that connects the two sides of town across the canal is the perfect view point for that "Venice of the East" shot. It used to be a drawbridge that can be lifted to allow bigger boats to pass, but now it is replaced by a metal one. It is a busy bridge with lots of foot traffic as well as people pushing trolleys and carts with light cargo.

Kwan Tai Temple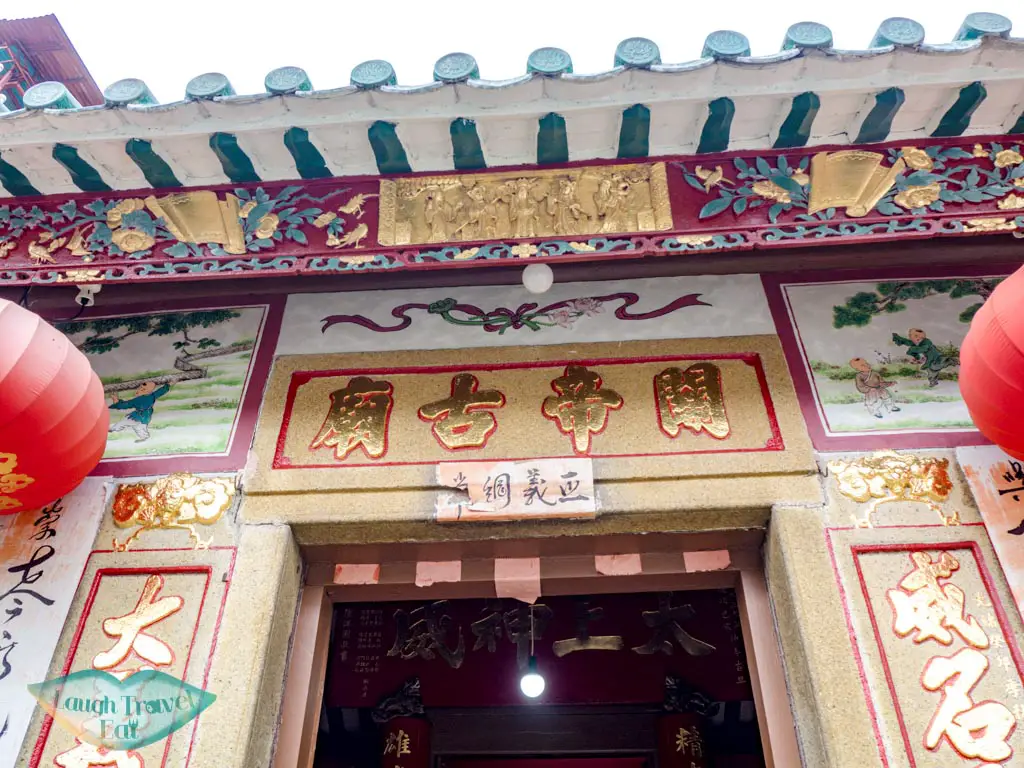 Built during the Ming Dynasty in the late 15th century, the Kwan Tai Temple (god of righteousness) is the oldest temple in the area and refurbished as recently as 1975. Inside, the main altar is dedicated to Kwan Tai, but is also home to other Taoist deities.

Tai O Heritage Hotel
A former police station turns heritage hotel, the chief objective of the station was to catch smugglers in the area. The reception, in particular, has kept an old cell for visitors to see. The police station was built in 1902, and the first police station on the outlying islands in Hong Kong. it was transformed to a hotel in 2009 in a revitalisation plan.

Shrimp paste factory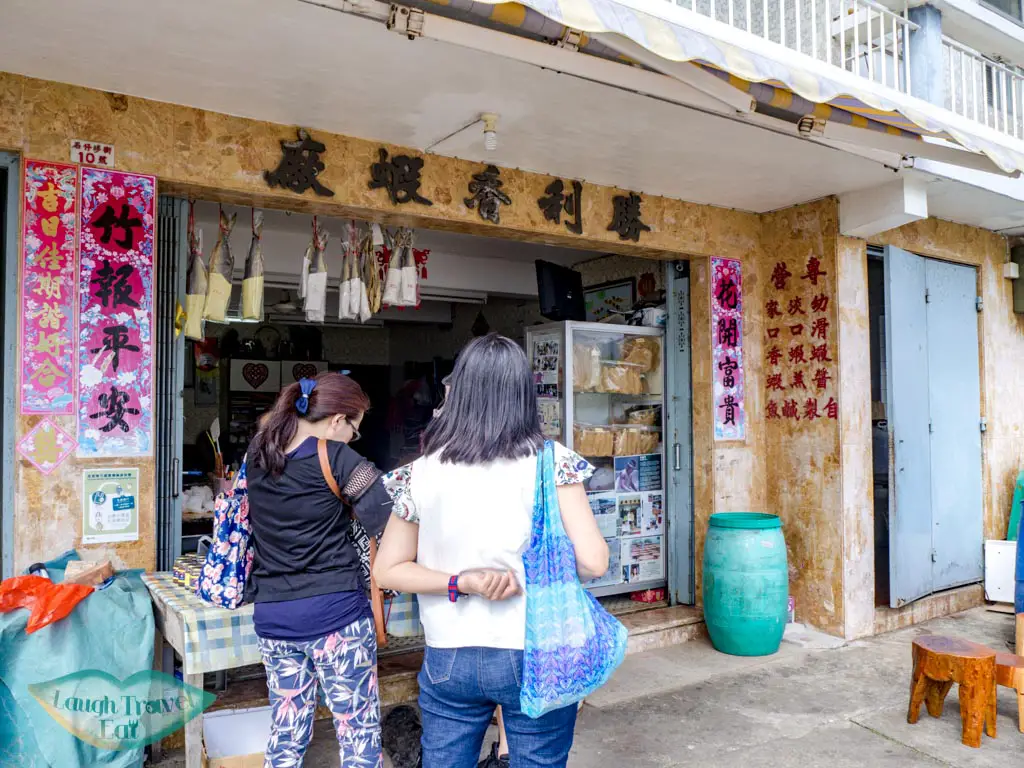 Shrimp paste is one of the most famous produce from Tai O that is still operational today. There are two family-run businesses that sells them, which you'll pass from Tai O village to the heritage hotel. One of the businesses has been running for 4 generation and you can see them at work.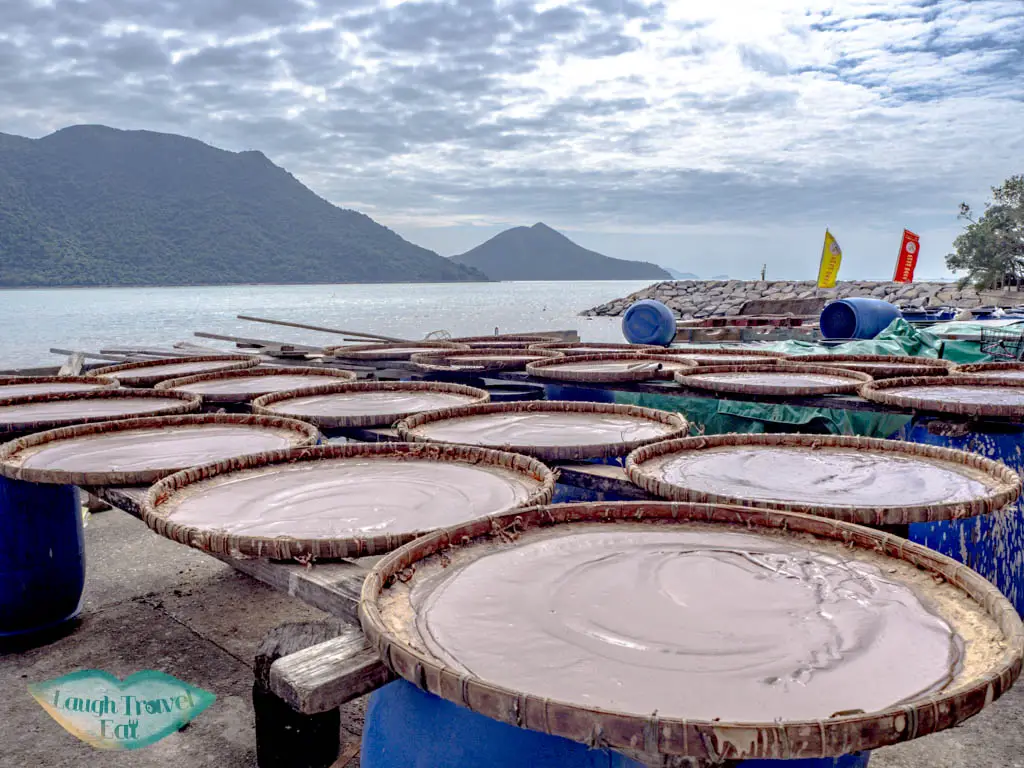 Shrimp paste are basically crushed shrimps or krill that's been fermented for a period of time. There are also two type of product: shrimp paste and shrimp brick. The brick dries about 1 day, with the paste fermented first in bucket for month or so and then sun dry. Paste is good for frying and brick has a stronger taste.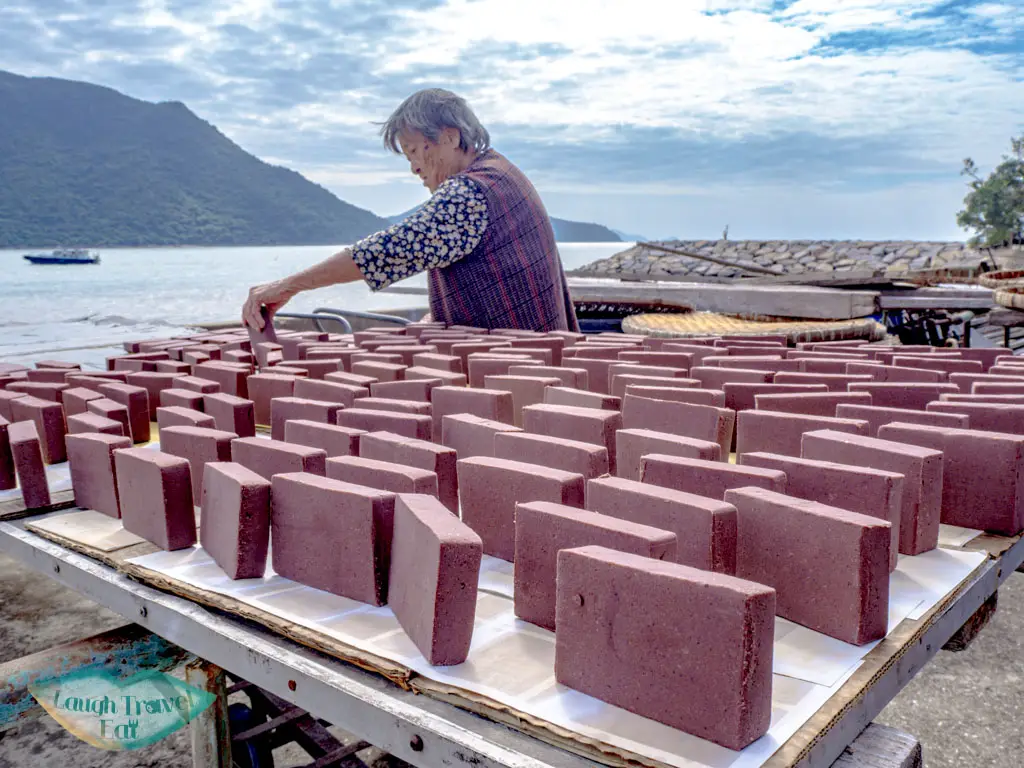 Note: you'll see it enroute to Tai O Heritage Hotel, after passing the Tiger Mountain trail start

Tiger Mountain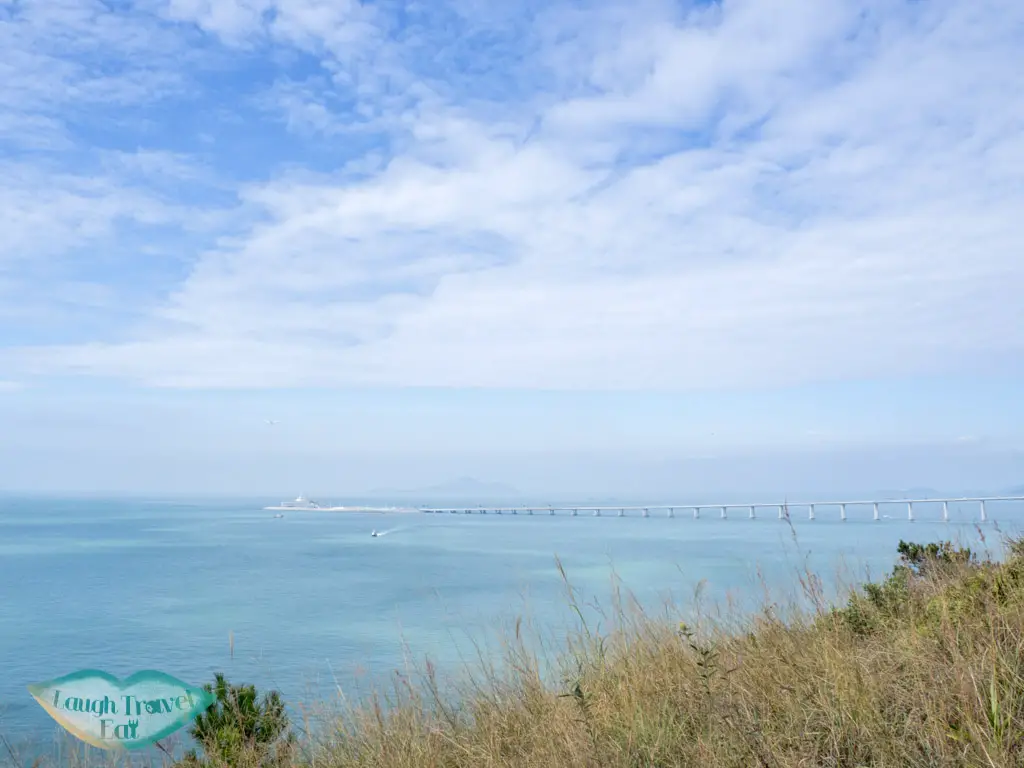 From the Shaolin temple, you can hike up for about 20 minutes to the Tiger Mountain, which offers a great view of the area as well as of the airport and the Macau-Hong Kong-China Bridge.
There are also mountain graves there, as this is a good Feng Shui Area with the wind blowing water to the mountain that symbolises good fortune and money.
When the villagers return from the Great Clearance, they hired a Feng Shui Master who said that there are bad energy. In order to offset it, they built a temple for the South Song Dynasty general Yeung Leung-jit, a Chinese general from the Song dynasty who helped the last emperor escaped to Hong Kong. The temple is called Hua Wong, a combination of his title alive and dead.

You can see the white dolphins from the top if you are lucky!

Hua Wong Temple
Following up from the mention of Hua Wong above, the temple was built in 1699, one of the first in the area. It is on the other side of the Tiger Mountain Trail, but it's best to visit by walking around the other side of the village. I had yet to find time to visit it myself since it's too far to do as well on a Lantau day trip.

Boat Trip to see the Dolphins
There will be quite a few people promoting a boat tour out to see the dolphins, Tai O, and the Hong Kong-Macau-China Bridge around the main bridge. The usual cost is around 20 HKD, but the chances of seeing the dolphins are low, as their population has dropped to 47. You can also call the boat to get picked up from the Tai O Heritage Hotel, which should costs 10 HKD per person, or 60 HKD if you have to request a boat to come out due to low traffic. This will save you from walking the entire way back to the village.
Phone number for ferry from heritage hotel to ferry pier: 91843043 or 97900818 (note that the operator might not speak English)

Where and what to eat in Tai O
Tai O Heritage Hotel restaurant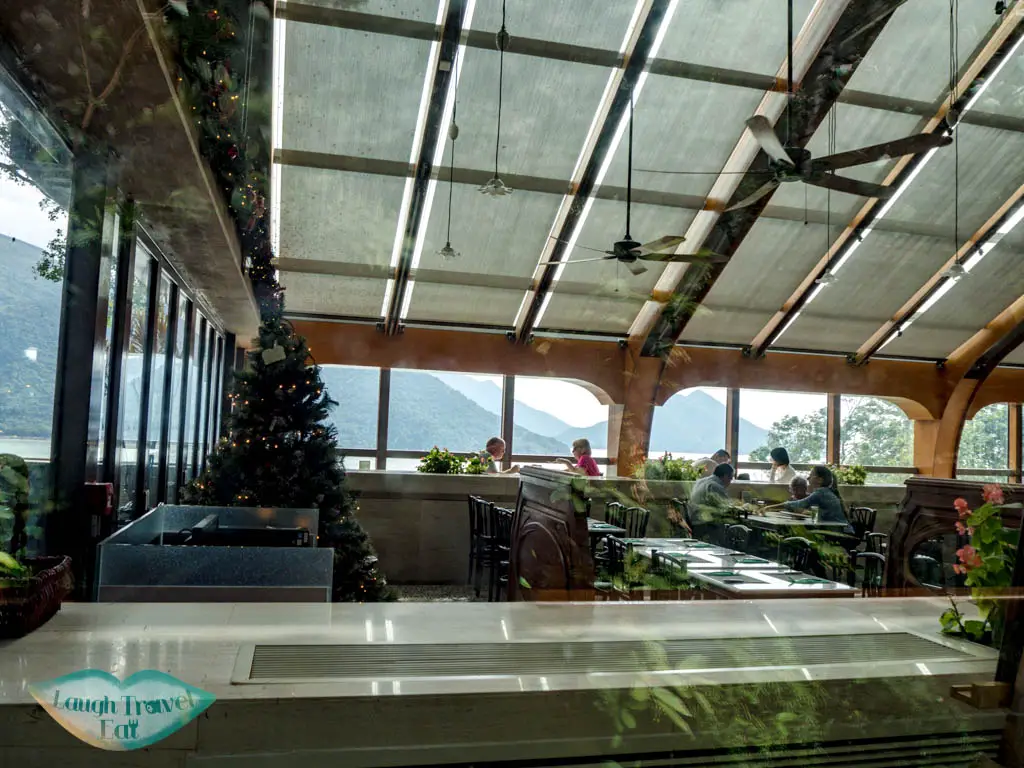 For a safe bet and great ambience, Tai O Heritage Hotel Restaurant is a good pick. They have a range of western and asian choices, so you can get both a taste of local food such as shrimp paste fried rice as well a safe choices like spaghetti. The restaurant replaced the former observation deck where the police looks out for smugglers. It's air conditioned with clean bathrooms, a good place to rest.
The prices, however, will be more expensive than eating in and around town.

Triple Lantern Cafe Tai O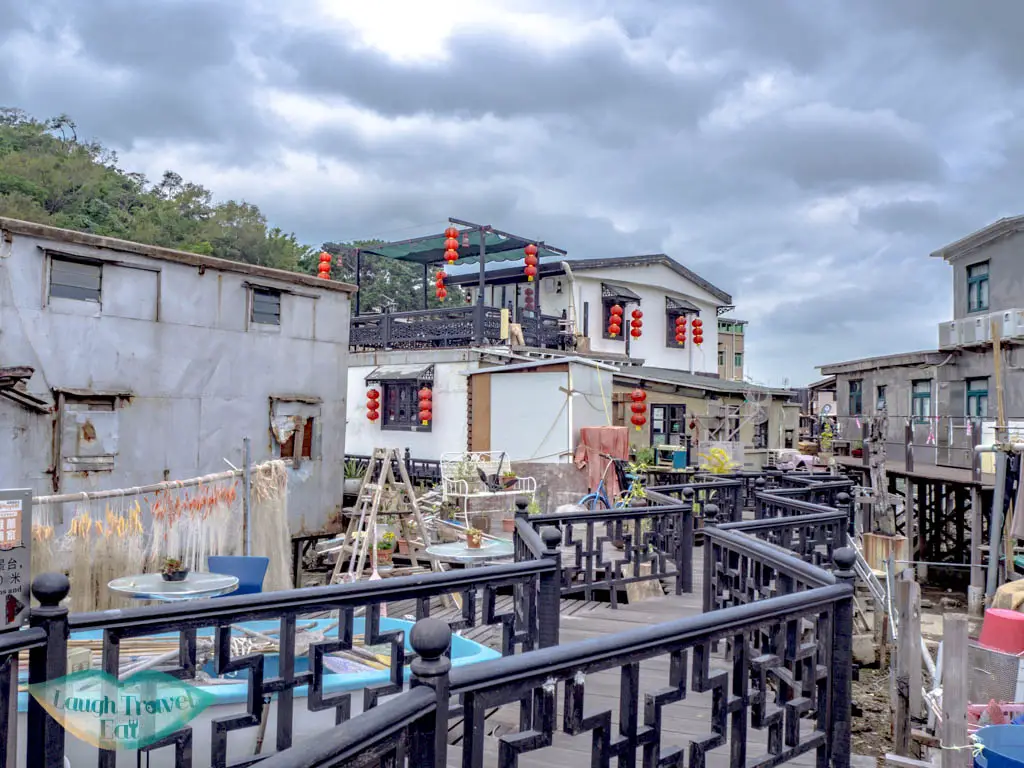 A canal-front property turned cafe, Triple Lantern Cafe is an excellent spot to hit if you want to sit down and enjoy the views. The owner is very friendly and welcome tourists to visit just to take a photo, since it has an unobstructed view of the canal and the main bridge.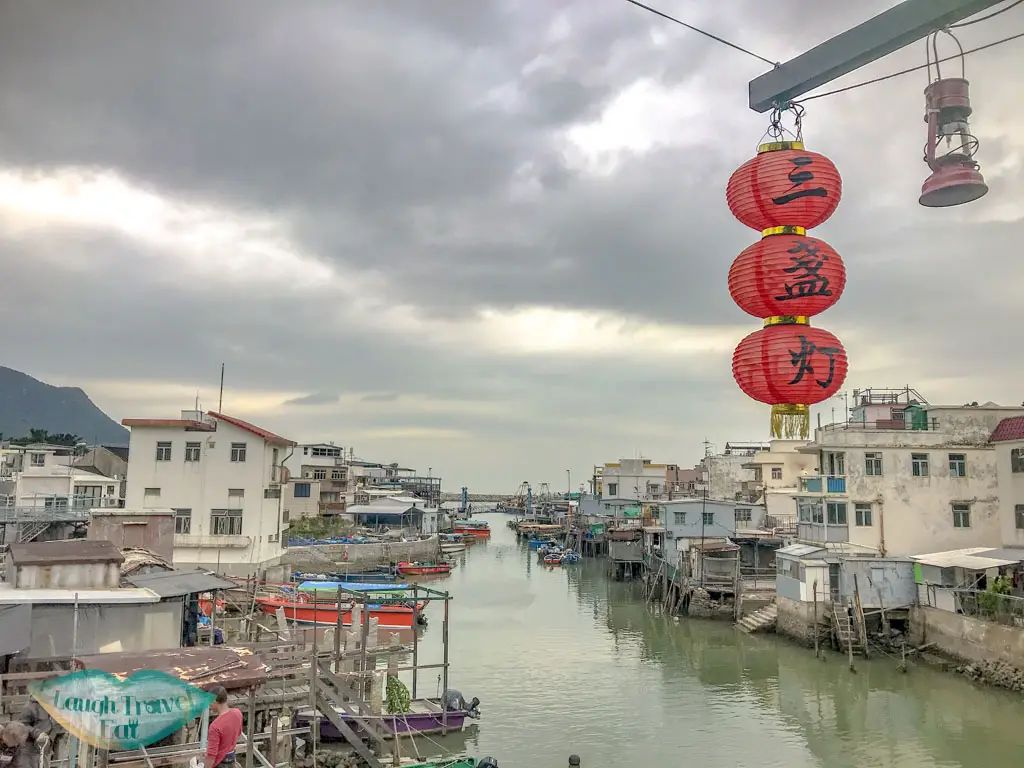 They serve a variety of Italian food, mostly pizza with some toasts as well, and also coffee and tea.

Address: 39 Tai O Tai Ping St, Tai O
Opening times: Close on Tuesday, 10:00 – 21:00
Tai O Crossing Boat Restaurant
For a great range of Hong Kong food, head to Tai O Crossing Boat Restaurant across the square from Kwai Tai Temple. They serves both seafood and meat, perfect for family or group. Their signature dishes are the roast goose, tofu, fried cuttlefish cake, and dried shrimp steamed lotus rice. While the seatings and view won't compare to both of the above, it is a convenient and tasty choice.

Address: 33 Kat Hing St, Tai O, Lantau Island, Tai O
Opening times: 6:00 – 23:30

Around Kwan Tai Temple
There are a lot of street food store down the street from Tai O Cross Boat Restaurant. If you aren't up for a full meal, this is the place to go. Here are some suggestions:

Sugar Puff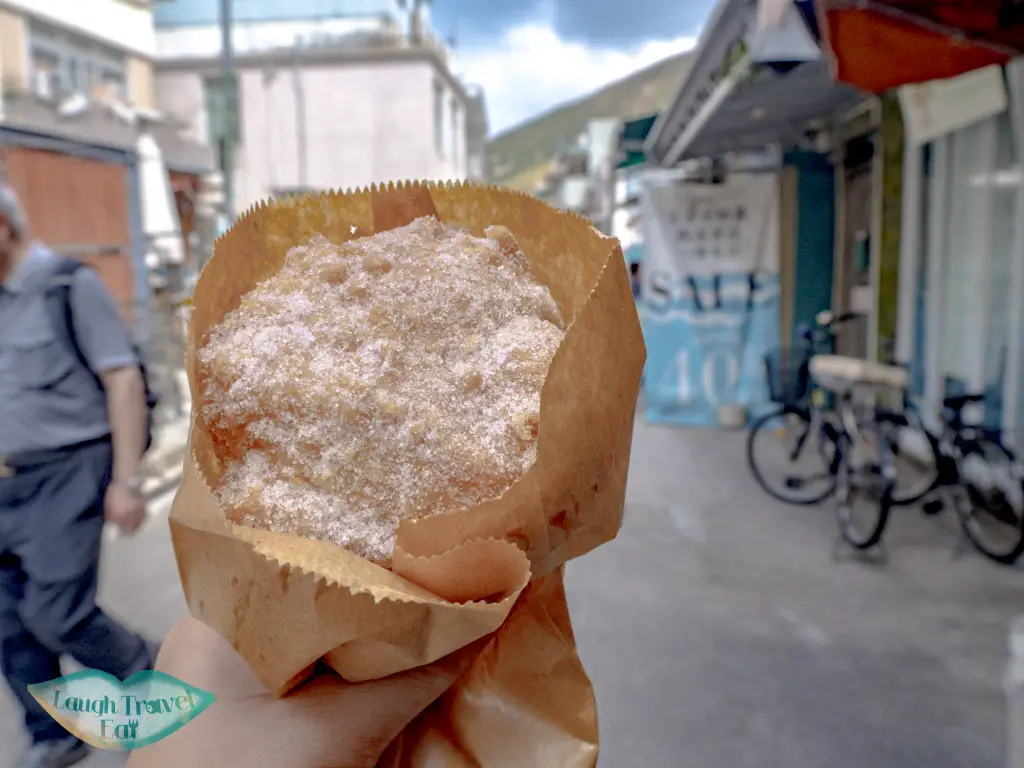 Kind of like a chinese donut, it looks like a sugar-coated ball but it's actually almost empty inside with a layer of sweet, custard-like dough. If you have a sweet tooth, chances are that you'll like it.

Chinese Pizza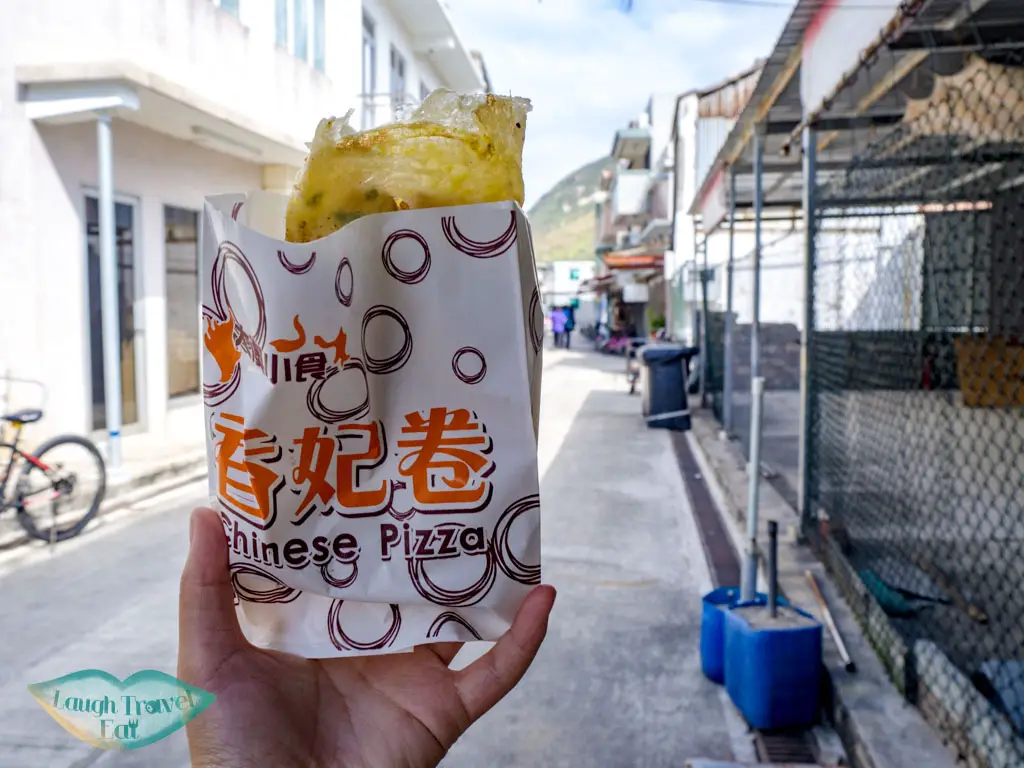 If you don't have a sweet tooth, go further down the street to Tai O Snack and get yourself a Chinese Pizza. More like a crepe, it is a good, filling snack and substitue for lunch.

Cuttlefish and fishballs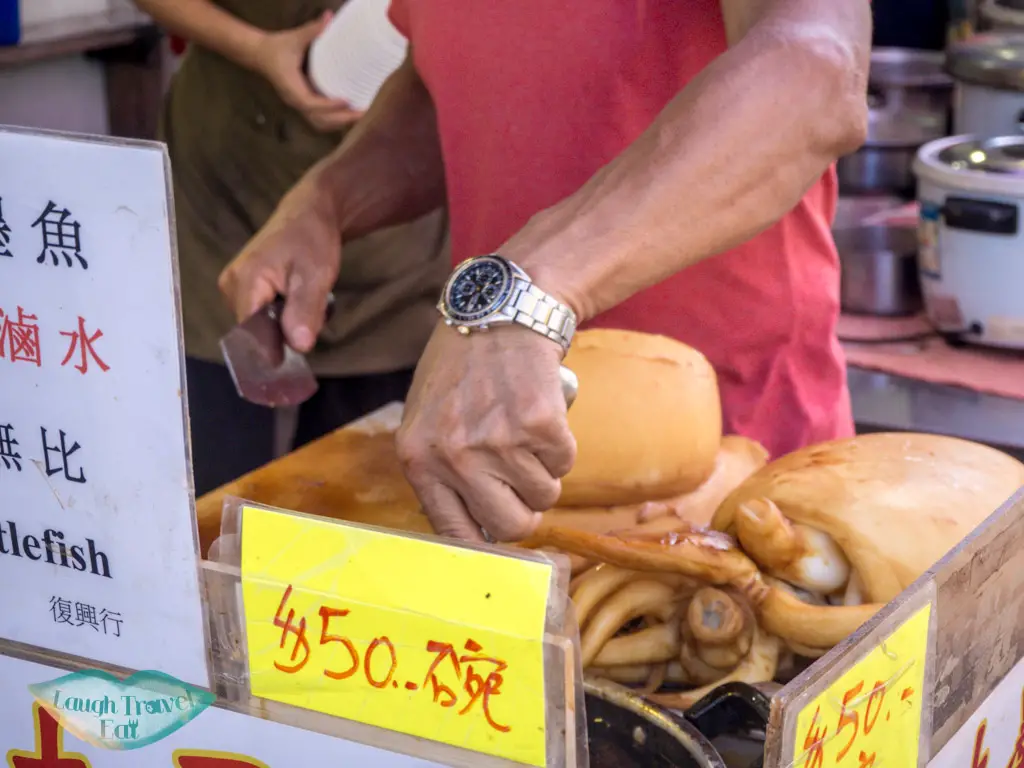 The store that we got the giant cuttlefish from is near the bus station, with giant cuttlefish hanging from hooks. While you can also get fishballs and siu mai from there, the cuttlefish is harder to find elsewhere in Hong Kong.

Things to buy in Tai O

Fish stomach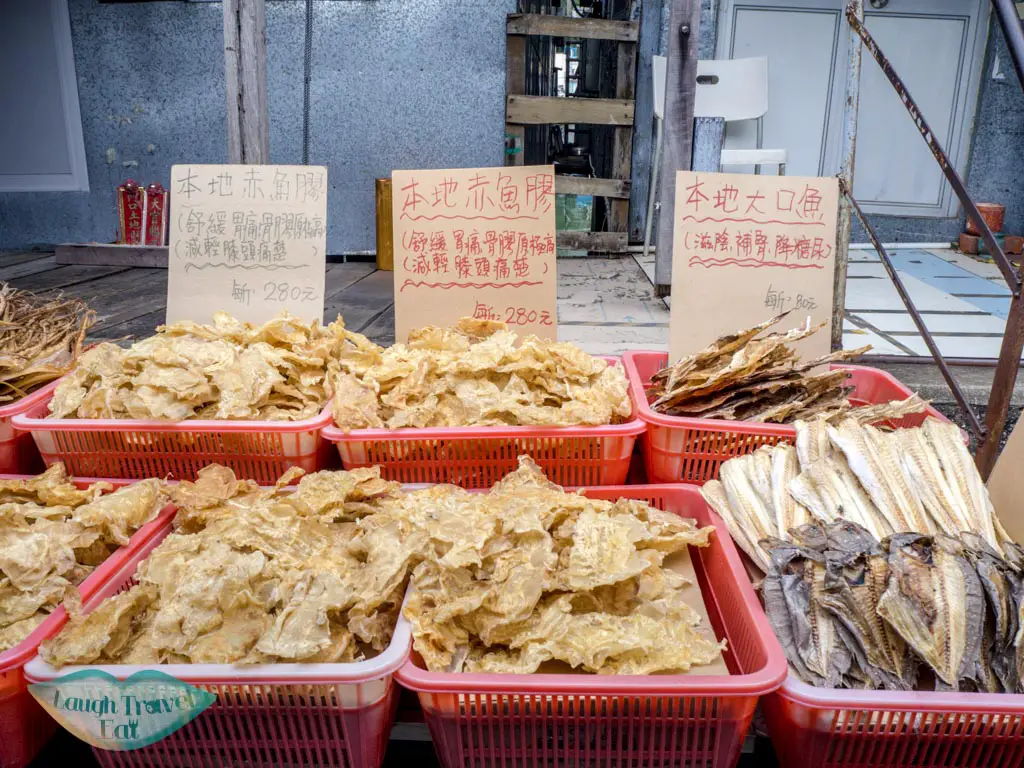 A Tai O favourite that is used for pain relieve. The stomach is washed and dried, therefore resembles a beige coloured sack more than a stomach. It is very popular in Chinese Medicine. It is said that they used to give this to women giving birth as pain relief, as the village is so remote that taking her to the hospital might not be possible.

Salted Egg Yolk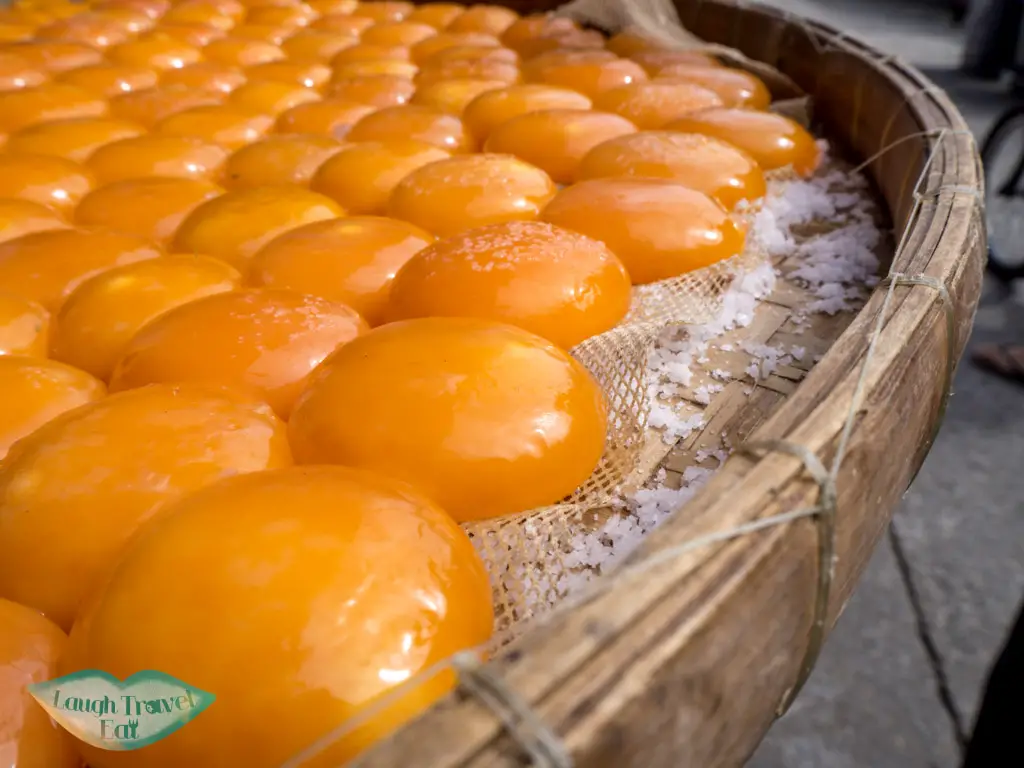 Using duck egg yolk, the egg yolk are left on bamboo rafters to dry and makes for an excellent photos. They are good for fried rice, or fried anything, really

Salted Fish and Dried Seafood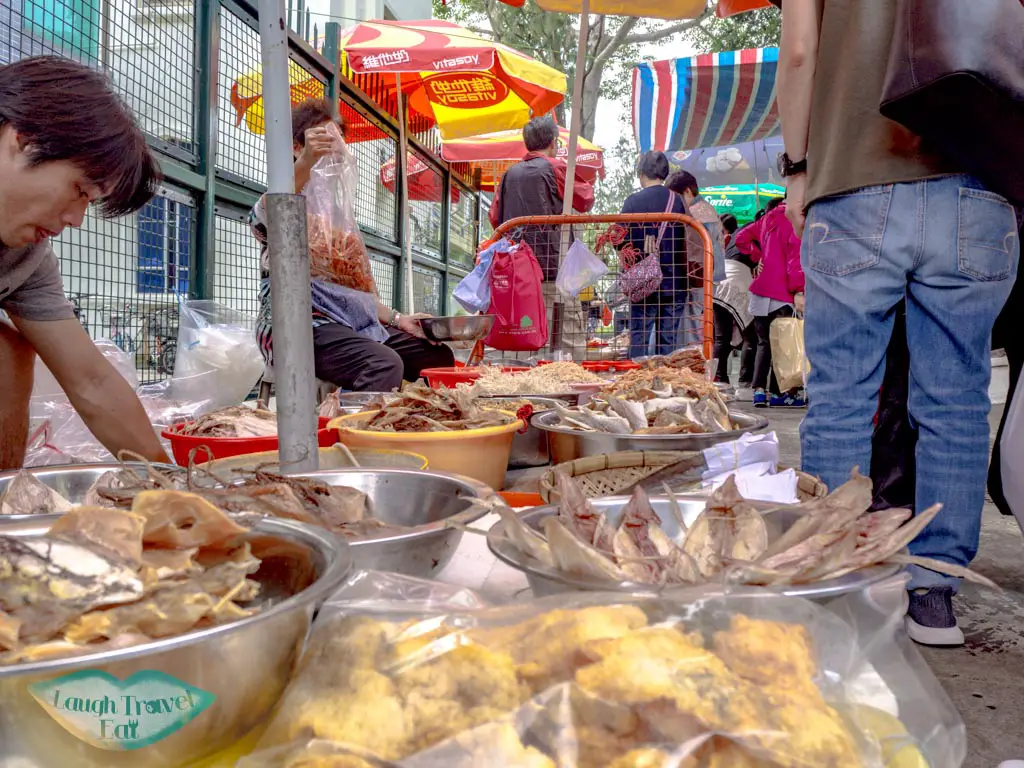 Guaranteed to win you favours from Chinese aunties and uncles, Tai O is full of salted fish and dried seafood to sell. There is an overwhelming variety from different type of shrimps to scallops, so if you are not sure of what to buy, be sure to ask the shopkeeper.

Stuffed puffer fish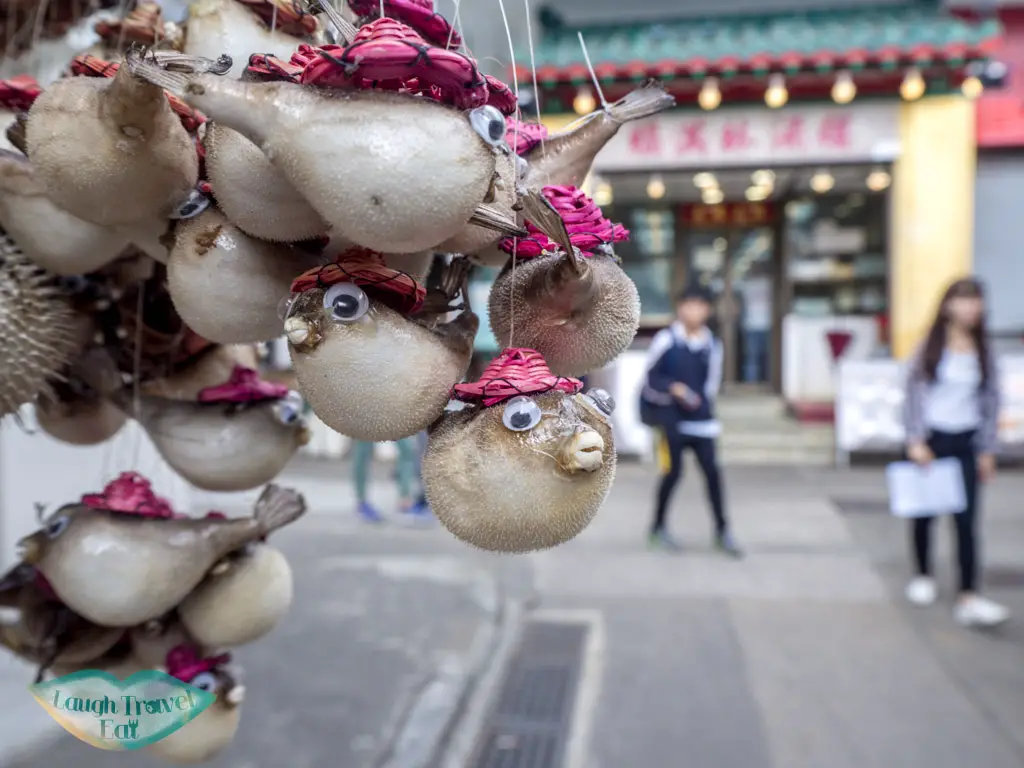 For an unusual souvenir, Tai O has a lot of stuffed puffer fish of different sizes that you can buy.