The Maclehose Trail Section 3 is part of the 100km long MacLeohose Trail that meanders through Sa Kung. MacLehose Trail Section 3 starts at Pak Tam Au, across from the end of Section 2, which is also the starting point for the famous Sharp Peak hike as well as the 134 hike.
It's not as well known as section 4, going up to Cheung Sheung then Kai Kung Shan, before descending at Shui Long Wo. It's a great hike that's slightly more offbeat, and here's how to hike it:
MacLehose Trail Section 3 summary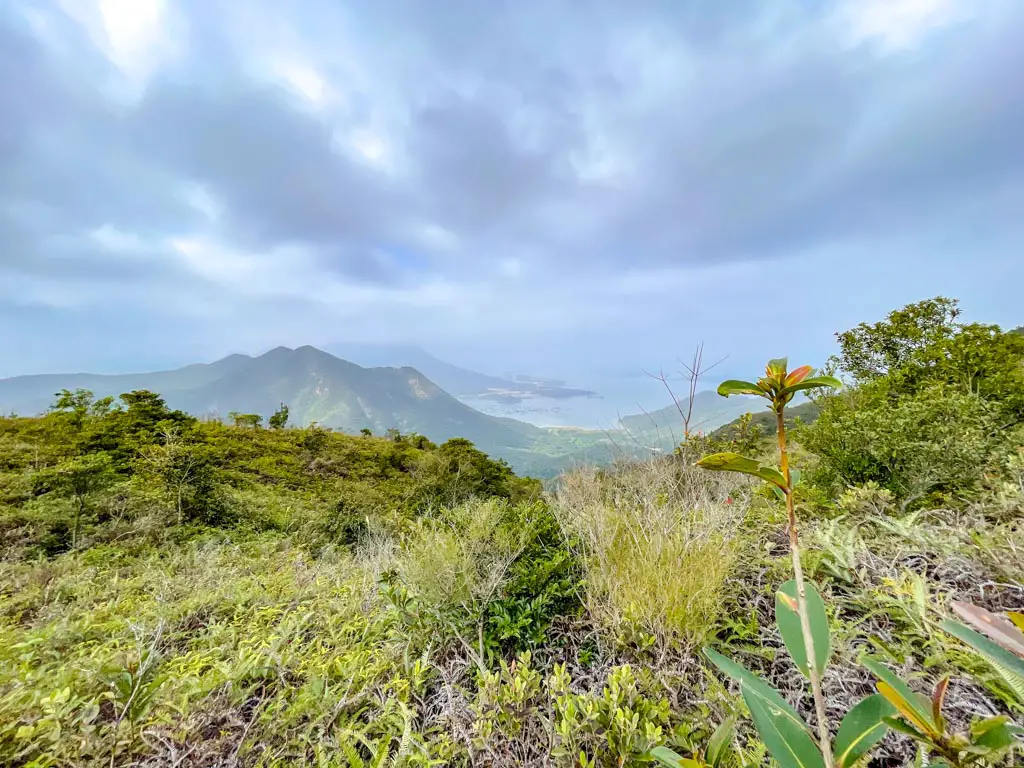 MacLehose Trail Section 3 hike difficulty: 2.5/5
Time taken: 3-4 hours
Pros: as an established trail, it's well-paved and easy to follow, and relatively less crowded.
Cons: Not the most scenic part of the MacLehose Trail.
Trail start for MacLehose Trail Section 3
The trail start for MacLehose Trail Section 3 is Pak Tam Au, which lies inside the Sai Kung Geopark. The only way to get there is by public transport or taxi unless you have a permit for driving inside.
By bus: 92 from Sai Kung to Wong Shek Pier
By minibus: number 7 to Hoi Ha
MacLehose Trail Section 3 hike
Pak Tam Au to near Ngau Yee Shek Shan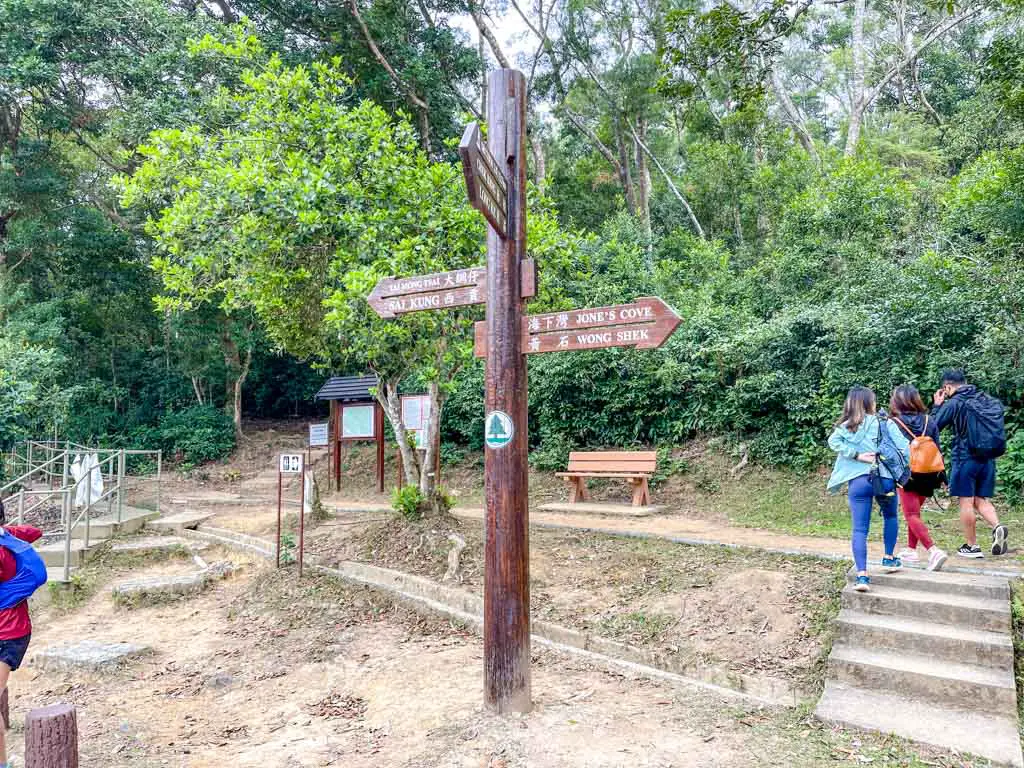 From Pak Tam Au bus station, turn right, and it'll take you to a small landing area with a map. The MacLehose Trail Section 3 starts with steep stairs that go all the way up to Ngau Yee Shek Shan.
The initial stretch is better paved, and it eventually becomes a wider dirt path with erosion on either side. Once you reach the top, you can turn back and see Sharp Peak across the valley. To the left, you can see all the way to Sai Kung bay.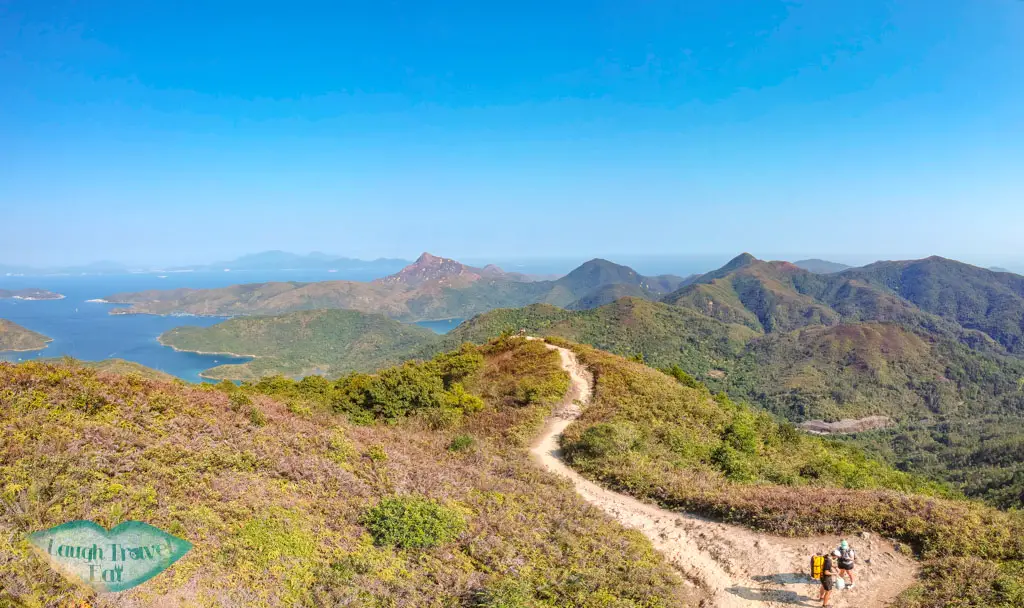 From there, it's a much flatter track that meanders through the mountain.
There are still some ups and downs, but overall it's a pretty even hike until Cheung Sheung.
To Cheung Sheung
Cheung Sheung is a campsite that also has a small store-slash-restaurant. You can definitely have lunch here if you're hungry. We got there quite early, so we only stopped for a short while before carrying on.
At the big junction, take the left trail if you don't need to get food, then left again at the next junction.
Cheung Sheung to Kai Kung Shan
There is a signpost that points towards Shui Long Wo, and the flat trail goes from being between the forests to out in the open.
Once we pass by Wa Mei Shan (to the right), the view gets a lot better, and we can see Kai Kung Shan and the Three Fathoms Cove.
The trail slopes down gently, then becomes a long flight of stairs down. The mountain in front of us is Lui Ta Shek, one of my favourite hikes.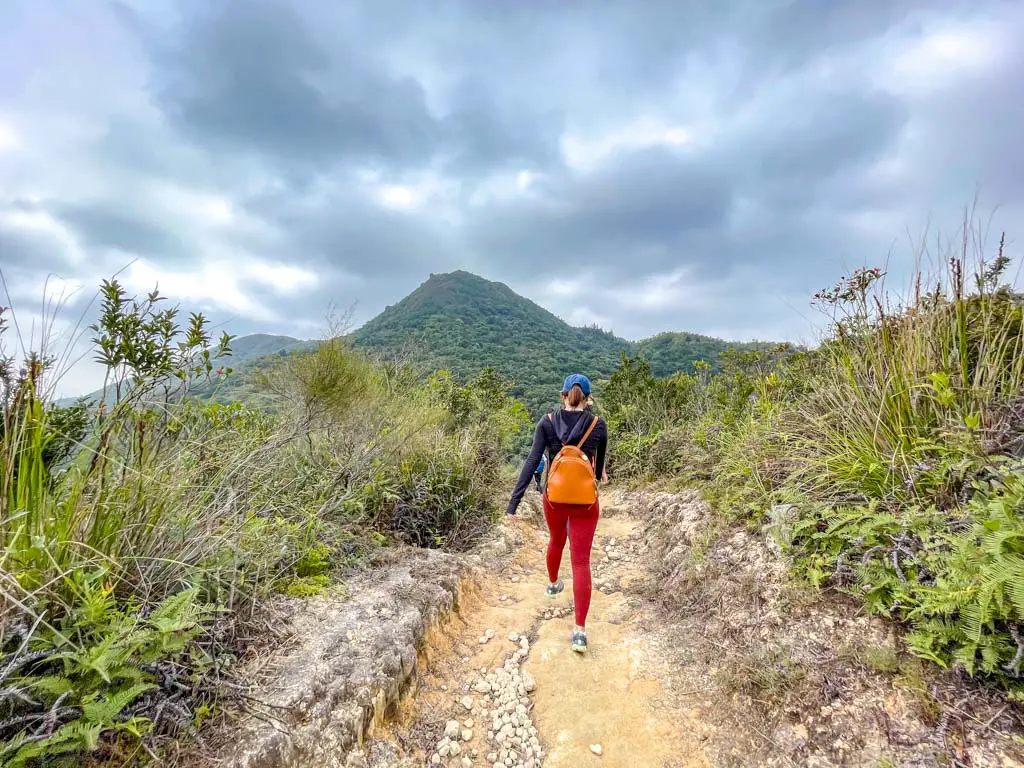 We won't go up there but veer right along with the trail towards Kai Kung Shan.
We continue to go down until we reach a junction with stairs going up and an off shot to Shek Hang to the left.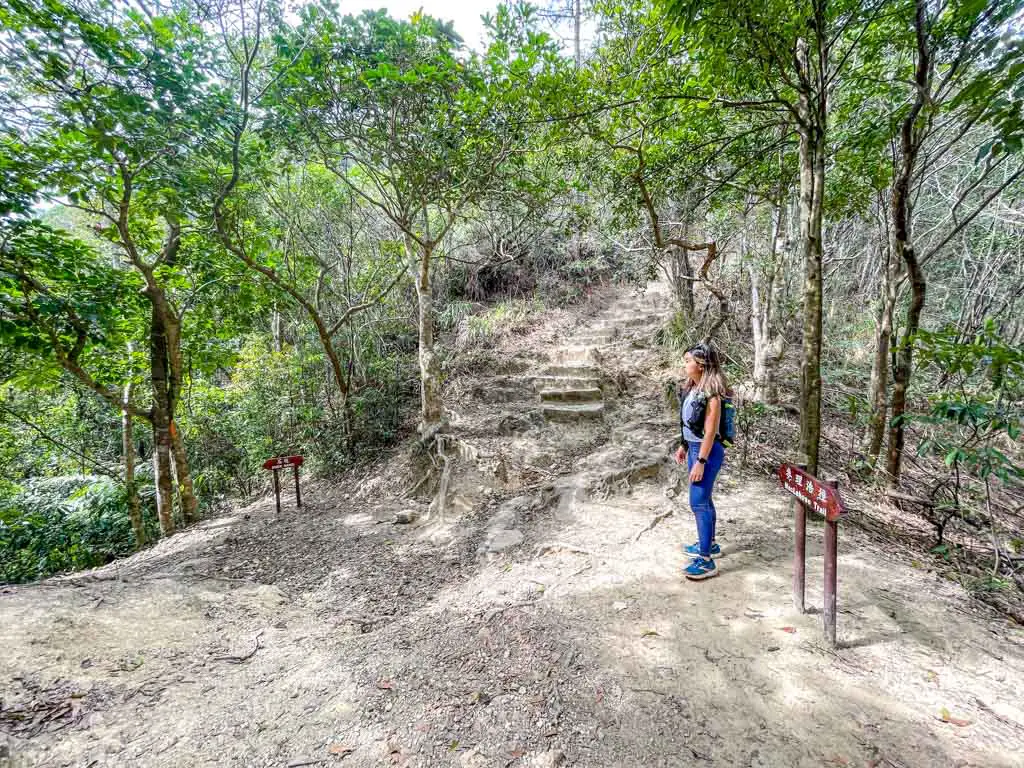 Then it's the difficult part of gaining back all the elevation we descended to go up Kai Kung Shan.
The uphill hike starts as dirt before transitioning into stone and back.
The trail here also becomes wider as we go up, and it meanders quite a bit, but really isn't that long, it just feels long.
Kai Kung Shan

The peak of Kai Kung Shan isn't very impressive – just a flat stretch with the quintessential black-and-white meteorological tower. There are also no views because both sides are blocked by tall hedges and trees.
We didn't linger long and made our way down swiftly.
It's easier to go down than to go up, but it's still a pretty long journey with lots of stairs.
Shui Long Wo
From Shui Long Wo, you have limited options of getting out. The only buses that run along this road are:
Bus 99 from Heng On to Sai Kung drops by Wu Kai Sha Station and Ma On Shan Town Center.
Bus 299X from Shatin to Sai Kung. It doesn't stop by Wu Ka Shan MTR and go straight to Shatin along the highway.
If you feel like you have the energy, you can add the MacLehose Trail Section 4, but do note that it's another 3-4 hours even if you get down from Ma On Shan Country Park.
The good news is that there are seating areas both on this side and across the road, along with vending machines and a public bathroom.